As a person who's always been intrigued by science and DNA, I am excited to bring you this Nebula Genomics review. I'm currently waiting for my results, but I want to take this time to introduce the company and let you know what to expect after you order a whole genome sequencing kit.
I received a kit for review purposes, and I am an affiliate with the company. Should you make a purchase using my links, I will receive a small commission at no extra cost to you. Everything expressed here is 100% my opinion based on my personal experience.
If you're ready to purchase your kit, please scroll down to find a money-saving coupon code.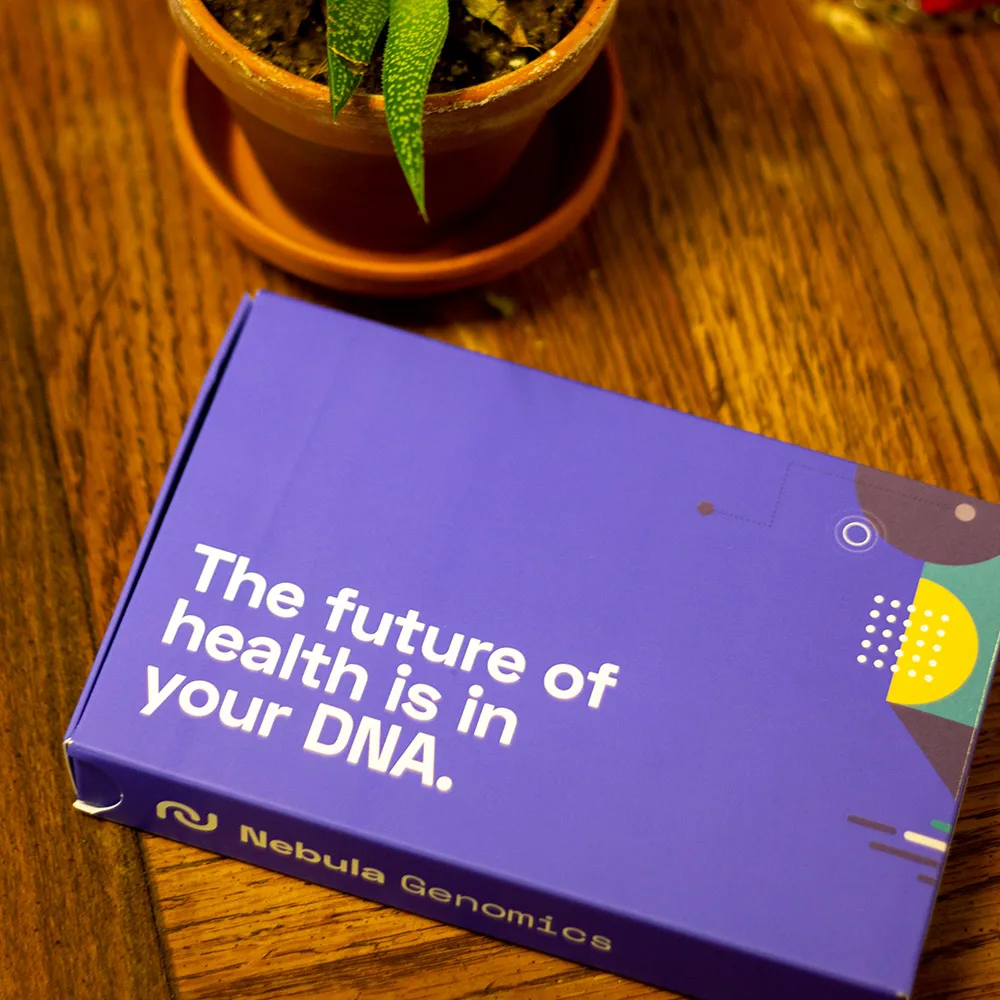 What is Nebula Genomics?
Nebula Genomics is a company that offers at-home DNA sequencing and genetic testing. They are currently the only test that decodes 100% of your DNA. Think Ancestry DNA and 23andMe but so much more, as those two only decode a small fraction of your DNA.
The company's goal is to make it possible for everyone to have access to their own specific genome sequence data, so they can tailor their actions based on the most up-to-date medical knowledge. They help you understand the hereditary issues in your family, take control of your health, and more.
You safely and privately retain control of all your data to use and share however you see fit in the future. Nebula Genomics even sends weekly updates about new scientific discoveries.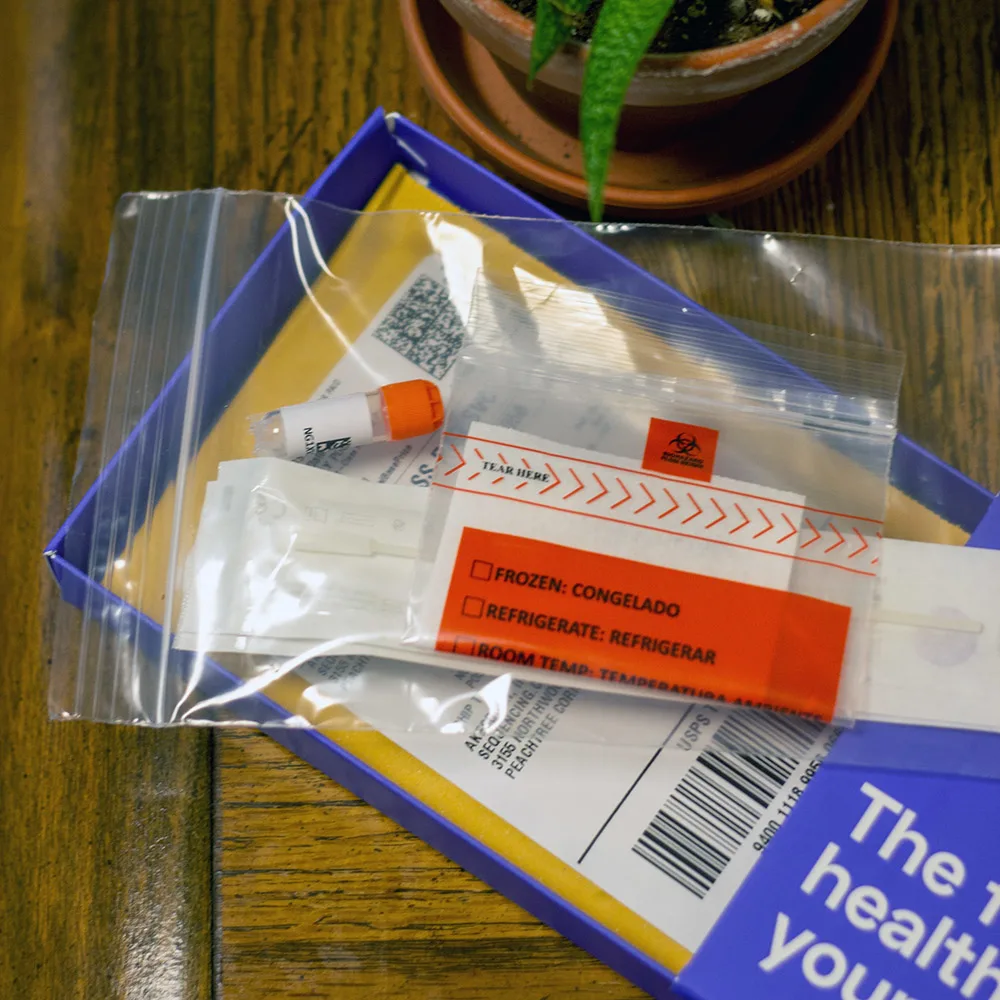 Why test your DNA?
Whether it's pure curiosity, health concerns, or interest in ancestry, Nebula Genomics will give you the most information compared to other at-home tests.
Personally, I geek out over things like this. I did Ancestry DNA for myself and even dog DNA tests to see what kind of breeds we adopted. I'm looking forward to seeing the ancestry results in my Nebula Genomics reports and even more excited to see what it reveals about my health.
If you're on the fence about which DNA test to purchase, it's safe to say you will get the most bang for your buck with Nebula Genomics. Plus, you will retain access to all of your info moving forward.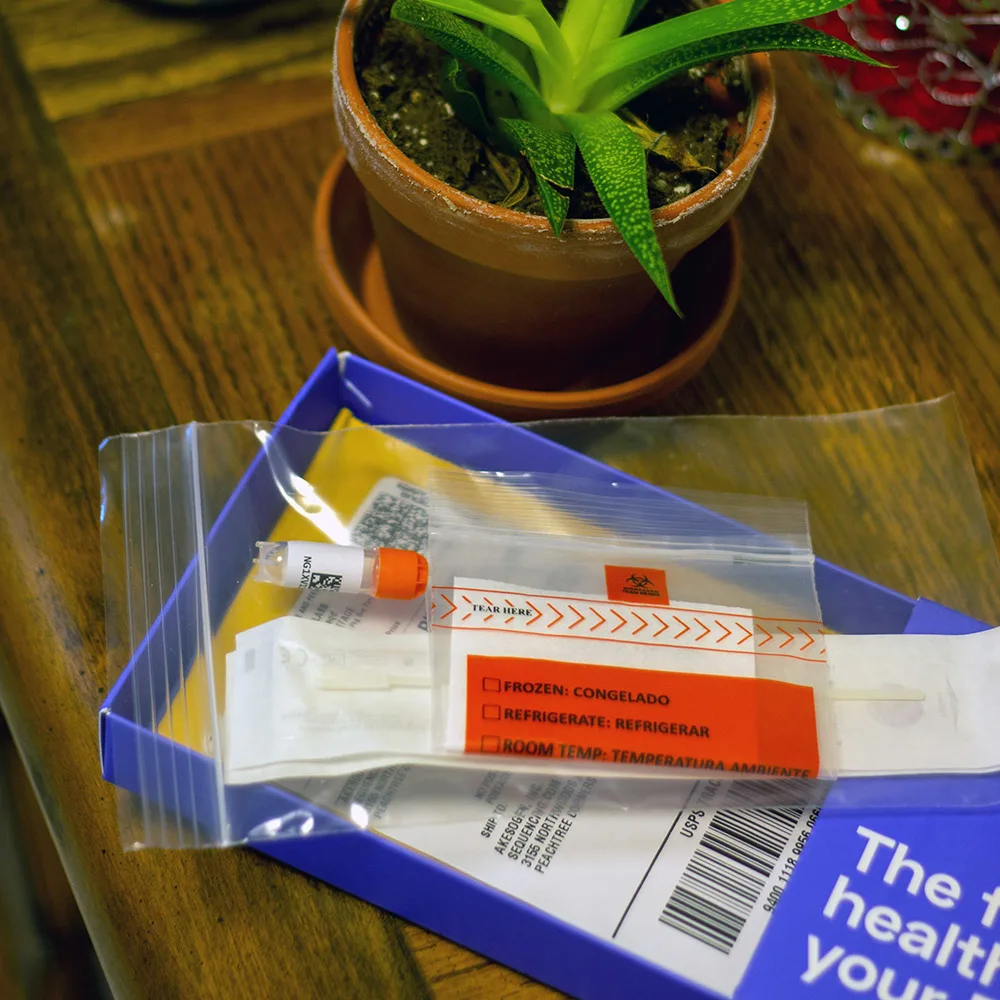 What to expect after Purchasing
Once you choose the best option for you, Nebula Genomics will ship you a swab kit by mail. Mine arrived quite quickly in a small envelope with clear directions.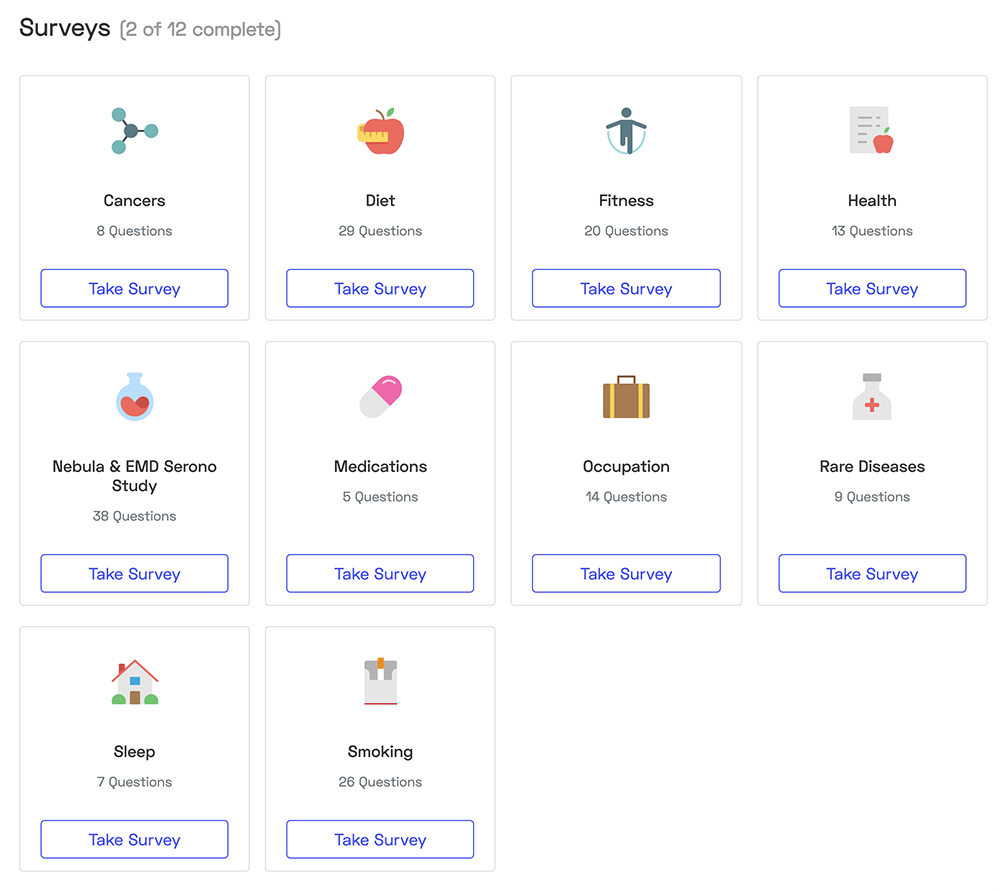 You must activate your kit in your account. Once you do so you will see surveys you can take to provide as much info in your account as possible.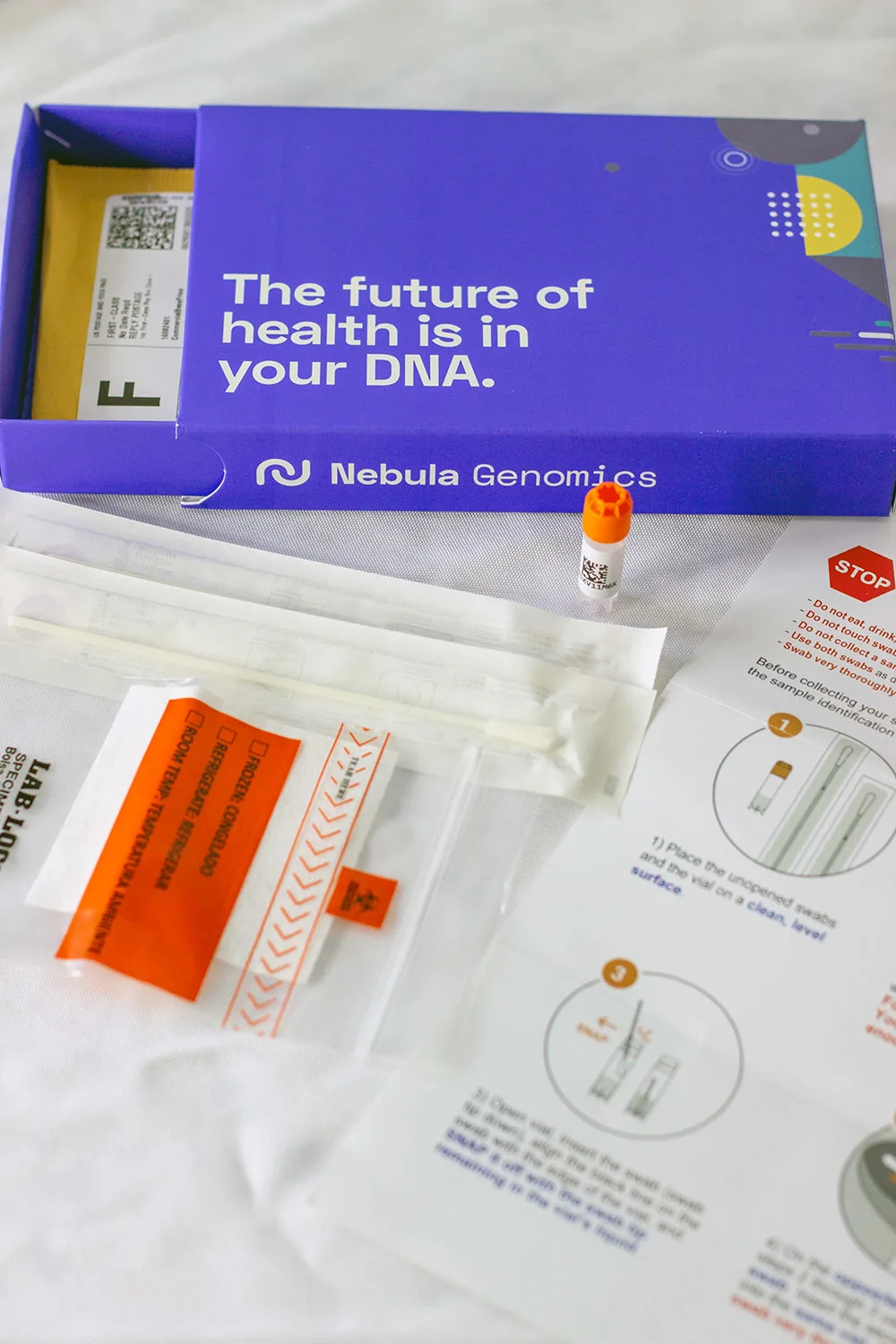 The kit is extremely easy to use. You would think such a comprehensive test would require blood and all sorts of bodily fluids, but it's just a simple cheek swab.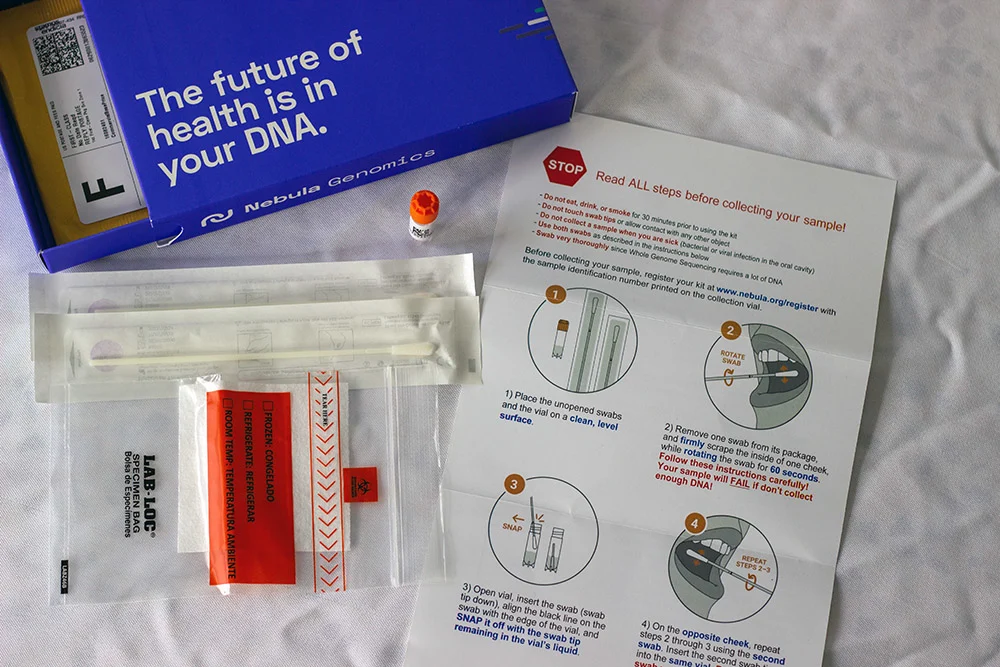 Be sure to clear off an area and give yourself some uninterrupted time to quickly and efficiently complete your swabs.
Also make a plan for the best time of day to collect your sample as it has to be 30 minutes after eating or drinking anything.

Follow the instructions to seal your sample and ship it off using the pre-paid envelope.
Get ready to be patient and wait for an email with your results. Mine says it generally takes 8 weeks for the lab to process the results.
I didn't get an email saying they received my sample, which I would have liked, but I trust that it's there.
Nebula Genomics
==> Save $25 on the ULTRA Deep Whole Genome Test Kit with code AFFILIATE25
==> Save $20 on the Deep Whole Genome Test Kit with code AFFILIATE20
==> Save $15 on any Whole Genome Test Kit with code AFFILIATE15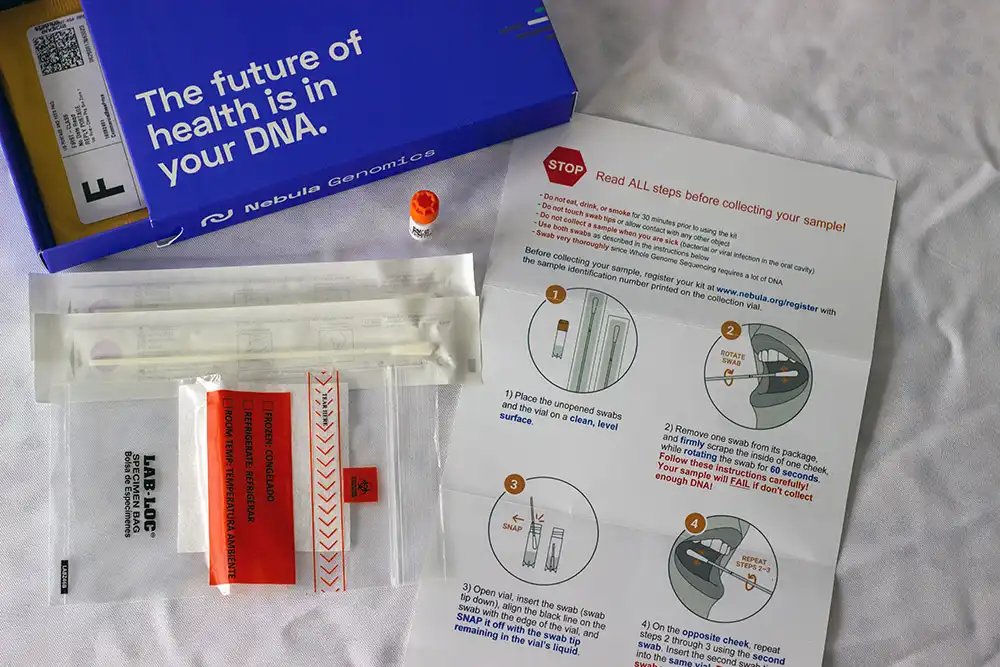 We earn a commission if you make a purchase, at no additional cost to you.
Stay Tuned for my Results
I'm excited to share my results with you so be sure to check back. It's an exciting time to be alive that we can have our DNA decoded to provide such valuable and interesting info!
Let me know if you've ever done a DNA test. I'd love to hear your thoughts!