The best daily vitamins on the planet mean nothing if you forget to take them. People are so busy these days that it's easy to skip your vitamins for days or even weeks. We all know we can benefit from supplements, so here are some vitamins you will look forward to taking every day. Product was received for review, and this post contains affiliate links. All opinions are our own.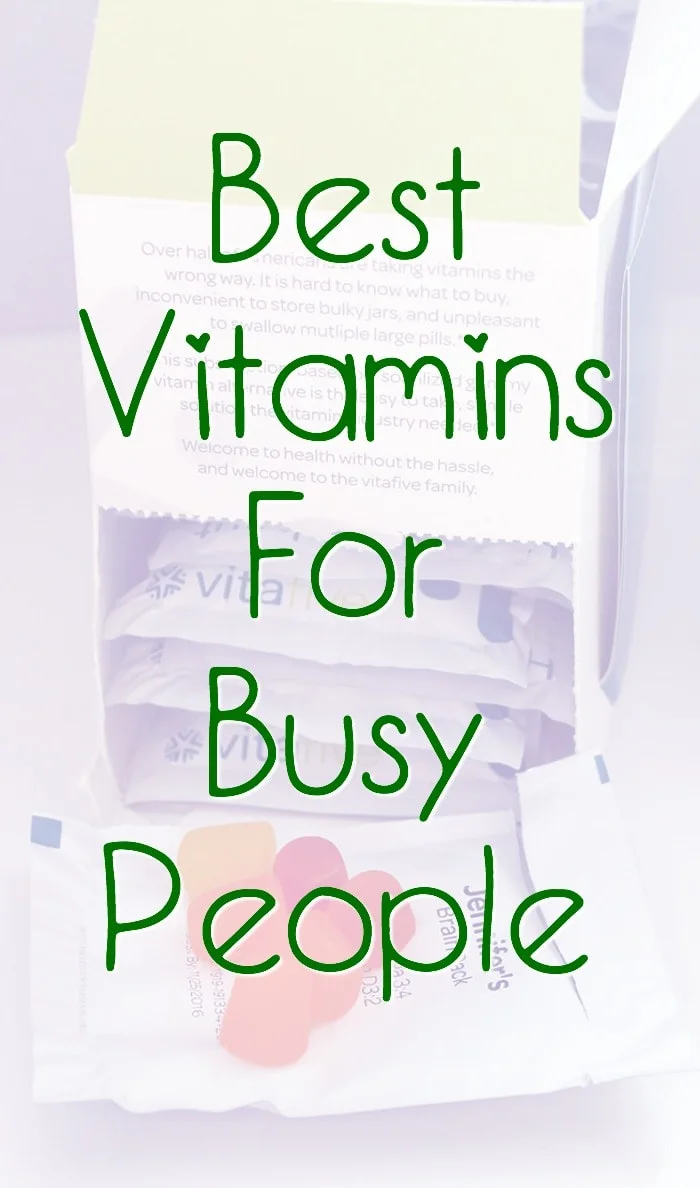 Me and vitamins haven't always gotten along. I go through phases where I take them regularly, but the phases are usually short lived. Mike is way worse than I am so I was excited to see how vitafive would work out for us. *** COUPON CODE BELOW ***
Best Daily Vitamins for Busy People – 7 Reasons why I Suggest vitafive
Packets – No need to divvy up a bunch of pills for each day. vitafive comes in individual packets. Toss them in your purse, desk, or wherever you want to help you remember to take your vitamins.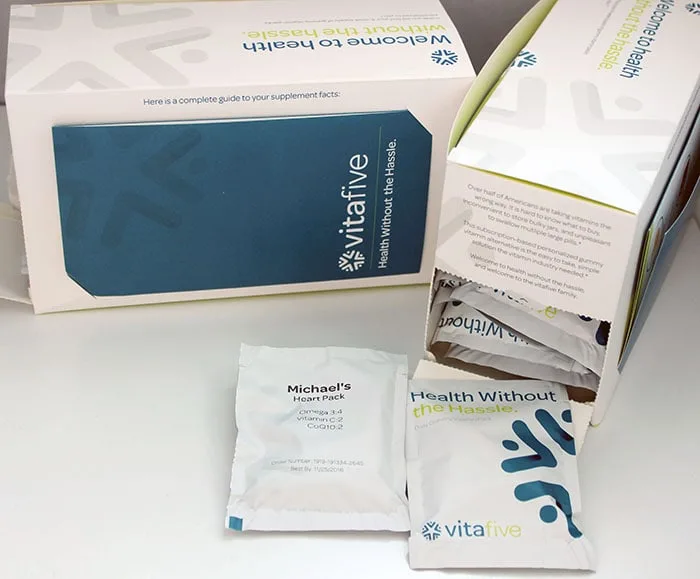 Taste – I mean, guys, they are gummy vitamins. More importantly, they are super yummy gummy vitamins. It's hard to believe they aren't straight up candy since there's no vitamin-y aftertaste. And, my Brain Pack contains omega 3 gummies, which have been a bit funky in other brands I have tried. The ones in my vitafive pack are 0% fishy and 100% delicious. Eating gummy vitamins is so much better than choking down pills every morning.
Customize – You can build your own pack of gummy vitamins from vitafive! How cool is that? There is an option to build your own pack, or choose from dietician-approved suggestions. I chose the Brain Pack for me and the Heart Pack for Mike. I look forward to trying the other packs, as well. Especially, the Beauty Pack, Sleep Pack, and Active Pack. Ok fine, I want to try all of them. 😉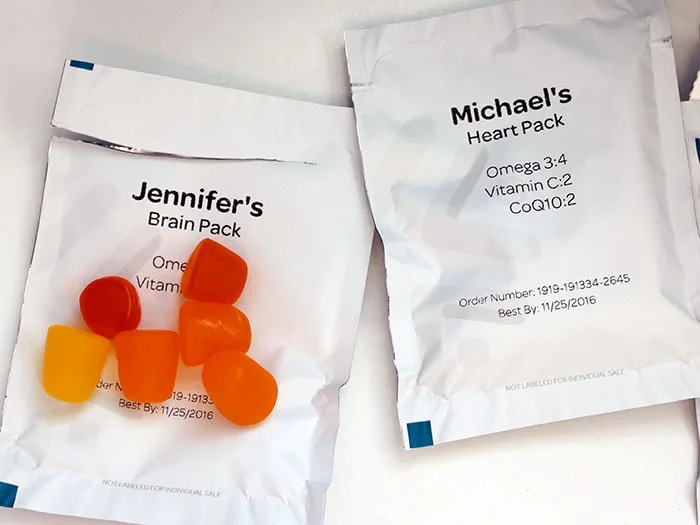 Personalize – Claim your stuff. There's no confusion here since our packets are clearly labeled. "Jennifer's Brain Pack" and "Mike's Heart Pack." Of course, we can share, but there will be no accidental mix-ups.
Subscription – Don't let running out of vitamins mess up your routine. Get them automatically delivered via the vitafive subscription service. You have the ability to cancel or pause easily if you need to.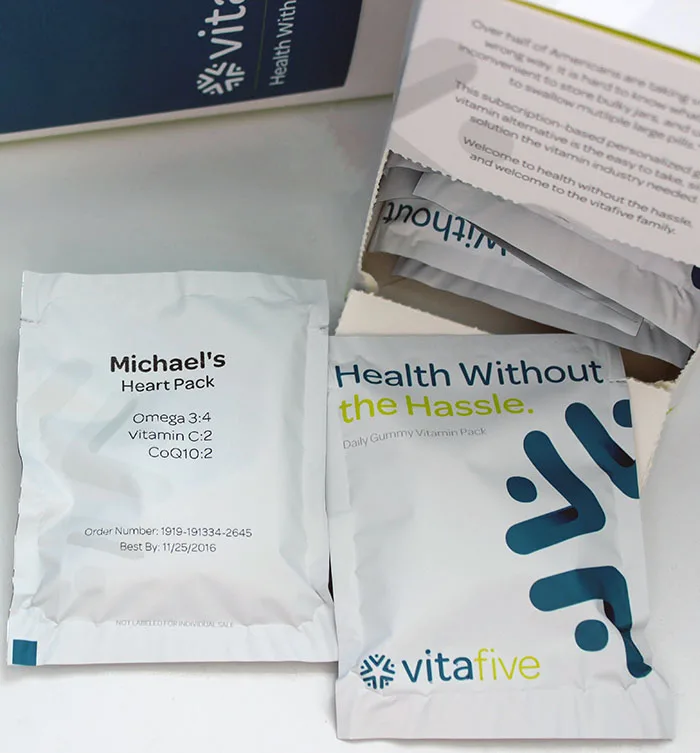 Quality – vitafive gummy vitamins are third party tested, dietitian-approved, are gluten-free, vegetarian, and kosher & halal.
Safety – No, you cannot order all the gummy vitamins at one time. This is for your own safety. These tasty little morsels will tempt you, and vitafive has your back. They literally cut you off so you can't get too crazy and exceed the recommended intake.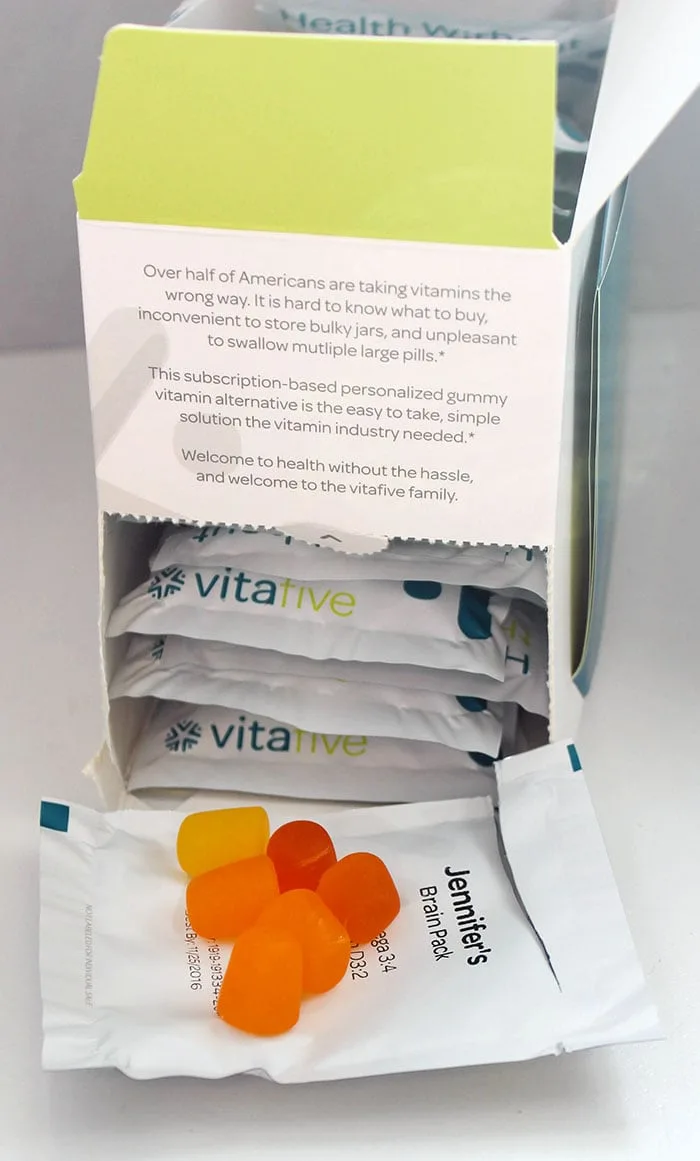 vitafive gummy vitamins are available for kids, too. They have a variety of health packs to choose from or customize your own. Mike and I both love them and definitely consider them the best daily vitamins for us.
Influencers, become a vitafive affiliate here.
vitafive Coupon Code
Receive 30% off your first order using this coupon code: st30
Which pack of vitafive do you think would be the best daily vitamins for you?