Going back to school can be an overwhelming experience, especially for moms. I have often heard people say the term "working mother" is redundant. I couldn't agree more. So, what if you are a working mom and going back to school? You must need super human abilities! Sponsored post.
I certainly do not have any super powers and am somehow managing to juggle two kids, full-time school, and working part time. If I had super powers, I'd be making this look a lot better. But some things had to be sacrificed. Daily exercise is now once a week—if I'm lucky. Sadly, I've gained a few pounds. 🙁 And, while I do shower daily (most of the time,) it's never at the same time. I am guilty of throwing a baseball cap on my greasy hair and running to class. No one calls me anymore. Seriously, I changed my ringtone to my favorite song and NEVER hear it. While my social life has become nonexistent, family life couldn't be better.
Back to School
It may not be glamorous, but going back to school is the best thing I've ever done. My kids are doing better with their academics because I am leading by example. I finally feel great about our future. When I finish my degree, I'll be able to dive into the career I've always wanted and support my family. We are doing this as a family and we've grown closer because of it. My kids are proud of me. It's the most fulfilling feeling I have ever experienced. We all high-five when we've earned high test scores and reward ourselves with movie nights.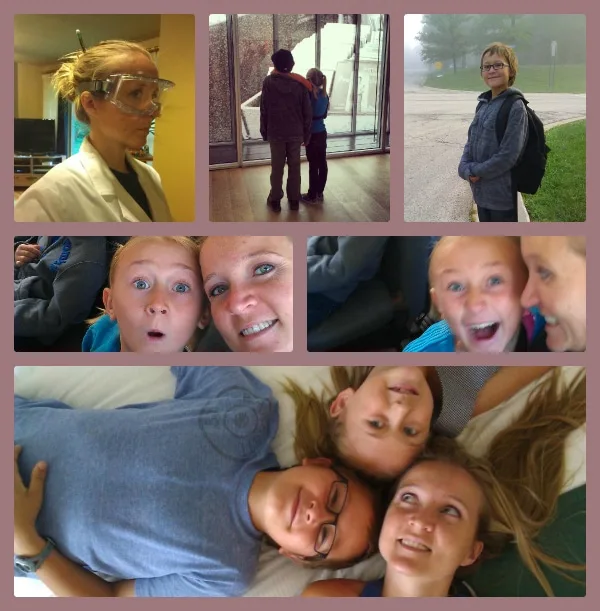 Look who went into my backpack and came up to me to say "Mom, I want to be just like you when I grow up and do experiments!" <tear>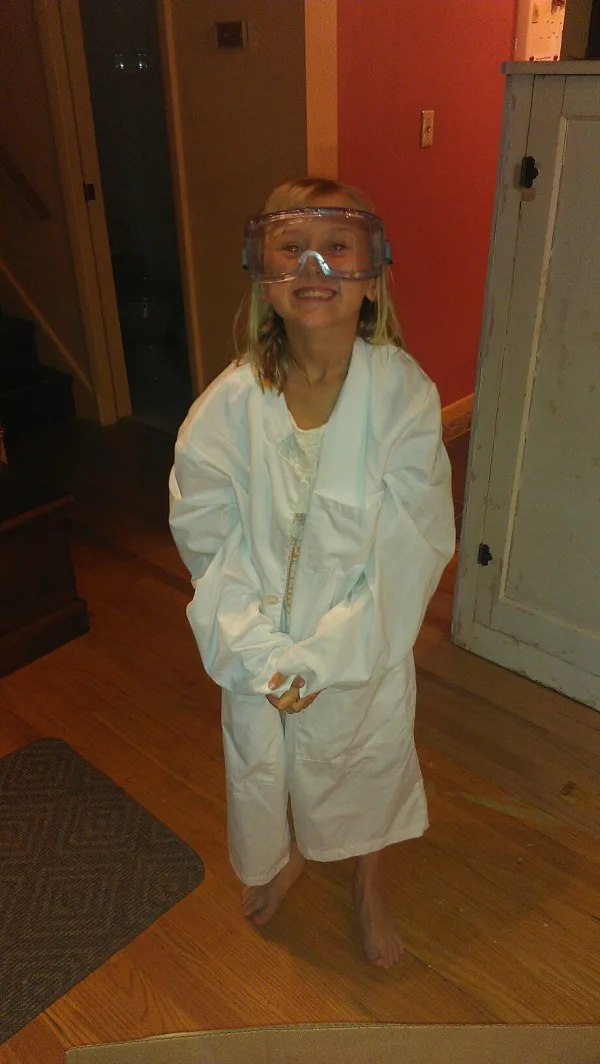 Back to School AT HOME – Ivy Bridge College
I didn't think this was possible! I am lucky to be located in an area surrounded by universities that are all under an hour away. While I would rather not spend the money on gas, car maintenance and super high tuition, I was lucky enough to get a free ride. Finally my OCD came in handy! My grades are the only thing I've always been obsessed with. Plus, being a single and old <oof> mom, I qualified for several grants.
If you are considering going back to school and have thoughts like how can I afford it, who will watch the kids while I'm away, or schools are just too far and I cannot move, fear not. Ivy Bridge College allows you to complete your degree all from the comfort of your home! It is extremely affordable and they offer flexible scheduling. Plus, they have FREE TUTORING! That alone is an invaluable asset.
If you're still having doubts, 50% of their students are moms! You will have nothing but support from parents going through exactly the same struggles. Plus, people who hold an associate's degree on average earn 20% more and those with a bachelor's earn 65% more than those with only a high school diploma.
Ivy Bridge College is designed for students to earn their associate's degree and then transfer to over 150 "name brand" partner schools. MAKE SURE YOU KNOW YOUR LONG TERM PLAN. As long as you know where you're transferring and plan ahead you can avoid wasting time and money on credit hours that won't transfer. To see all of IBC's partner schools, click HERE.
It's the start of a new year. It's the perfect time to make a decision for your future…
Check out Ivy Bridge College on Facebook and see what real people are saying!
Disclosure: I participated in a campaign on behalf of Mom Central Consulting for Ivy Bridge College. I received a promotional item as a thank-you for participating and a discount on classes at Ivy Bridge College.