Next week I have the extraordinary pleasure of accompanying the Instagram #RockYourVacation winner, Brandy, and some fellow bloggers on a trip to Kissimmee, Florida.
This is sure to be the time of my life! I would love for all of you to follow me on this fun-filled trip and take notes so you can #RockYourVacation too!
Here's a sneak peak at what is in store for us…
Follow Me to Kissimmee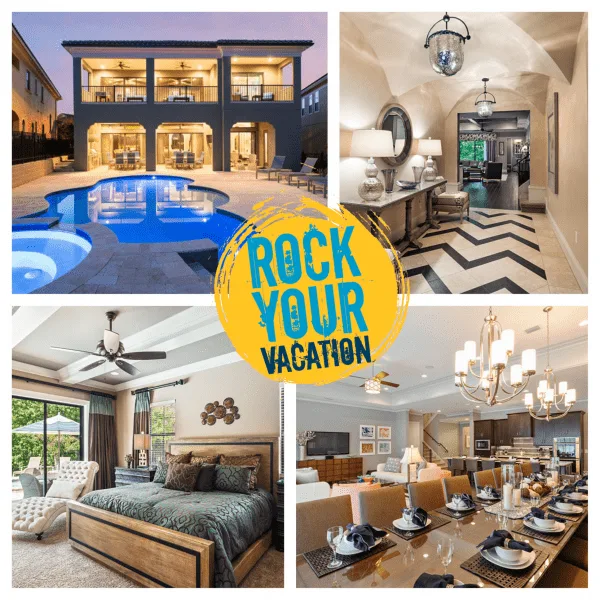 I am going to be so spoiled after this, I don't know how I will ever accept reality again! From the airport we are getting picked up VIP style by Southern Elegance Limousines.
Shortly after arriving at the exquisite vacation home provided by Villa Direct, we will be attending a welcome party hosted by PoshAble Events.
To complete the evening we will be having dinner at the House of Blues in Downtown Disney! I have never even been to the House of Blues here in Chicago so this is sure to be a real treat! Have I said 'I can't wait' yet?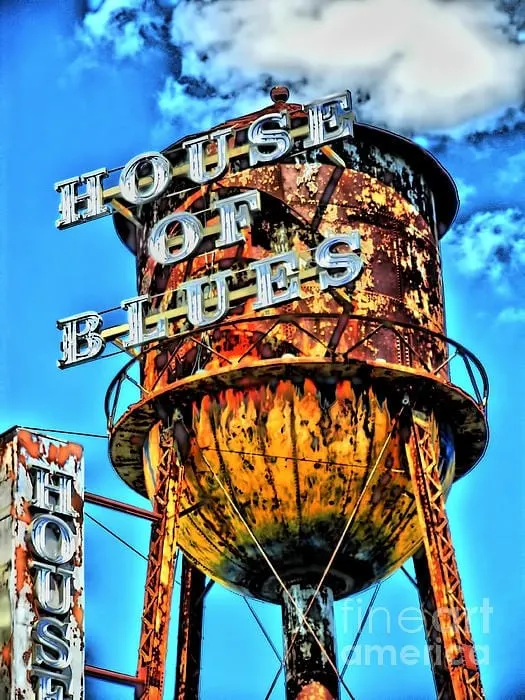 If that's not one awesome day, I don't know what is… oh wait, there's still day 2, 3, 4 and 5!
Day 2:
Day 2 will consist of an entire day at Sea World. Okay, I don't even know how to begin to explain my excitement. When I was little, my mom painted my room like an ocean. The ceiling and everything. A mom and baby dolphin were on one wall and I did all the bubbles and smaller fish.
I wish I had photos. But just take my word for it, that it was awesome. So, as you can imagine, I wanted nothing more than to go to Sea World. I was never able to go… until now. 😀 😀 😀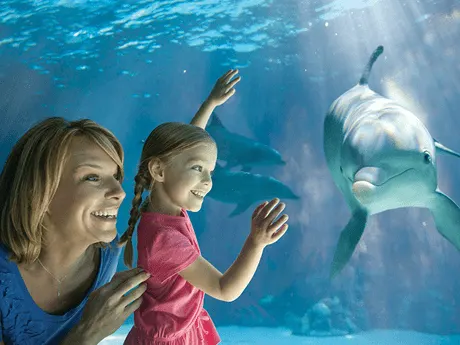 And some of you may be wondering why Jennifer isn't going on this trip and I am… well, I am the adrenaline junkie in this sisterhood. So I am going to be all over these rides! Love you sista! But this has my name all over it!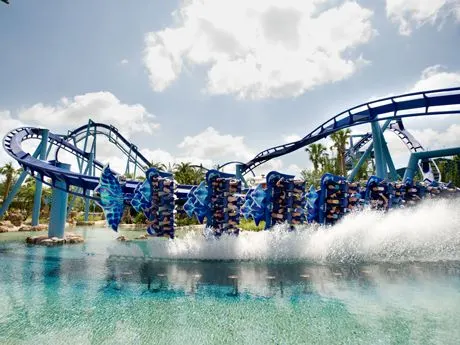 Day 3:
We will be checking out of our Villa Direct home and heading to a new vacation home provided by Global Resort Homes. We will be spending half of the day at Wild Florida.
Once again, this is right up my alley. Getting down and dirty with nature! Well, the dirty part is probably optional but I plan on diving right in–whenever the gators aren't present at least.
Airboats. Need I say more?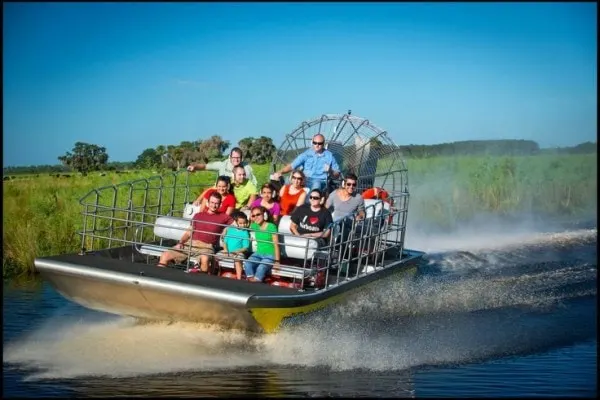 Now hold onto your hats! No time for napping on this trip! After this, we will be headed to Fun Spot America where we can play on the multi-level go-kart tracks and the world's tallest Sky Coaster! HOLY MOLY! I MULTI-LEVEL GO-KARTS?! I am saying this here and now. LOOK OUT! I am a maniac in a go-kart! Bwahahaha!

I suppose I will take it somewhat easy… I don't want to get put in time out before we head to Medieval Times! We will enjoy a feast served true medieval style while watching knights of the realm compete in contests.
See our visit to Medieval Times near us!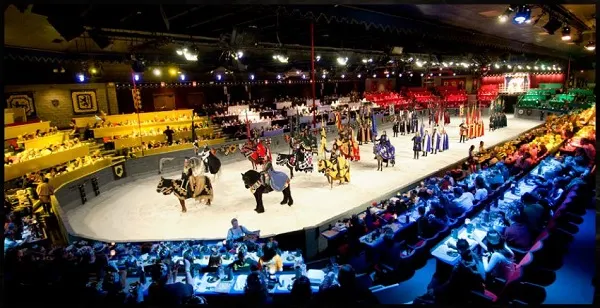 Day 4:
Day 4 will begin with breakfast in a Hot Air Balloon! (weather permitting) I can't decide if I'm terrified or thrilled. I don't know how much breakfast will be had, but I'm going to try my darnedest to get some amazing photographs! I hope the weather holds out because this is one of those things that I would never do on my own.
After this peaceful, yet exhilarating morning, we're off to Gatorland! A 110 acre theme park with thousands of alligators, crocodiles, birds, bears, and more!
This place is home to the world's tallest, fastest and wildest zipline attraction to race high above giant gators and crocs! Once again, I'm glad Jen is kind of a wimp about this stuff because WOOHOO! I'm going to put on a helmet cam for this one!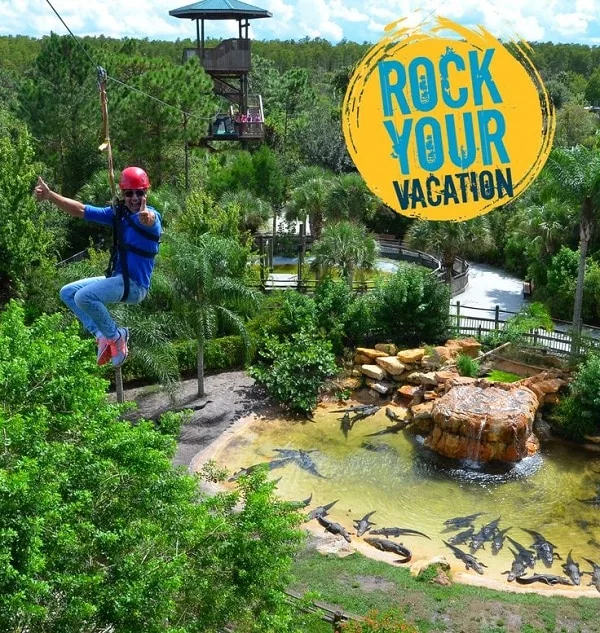 After this fun filled day, Chef Linda will be preparing us a delicious dinner back in the vacation home. Yum! After all this excitement I am going to be ravenous!
Day 5:
Ahh, the bittersweet last day of a vacation. Well, if you've read all this and aren't exhausted just thinking about it all, you've made it to the beautiful grand finale.
We will be having breakfast at Gaylord Palms and touring the property until we depart for the airport–that is, if you don't lose me in this awesome indoor jungle!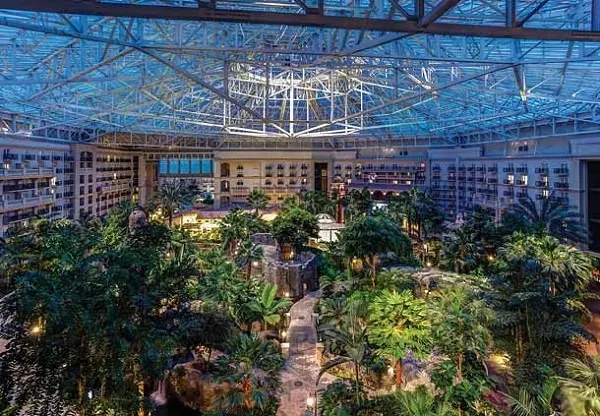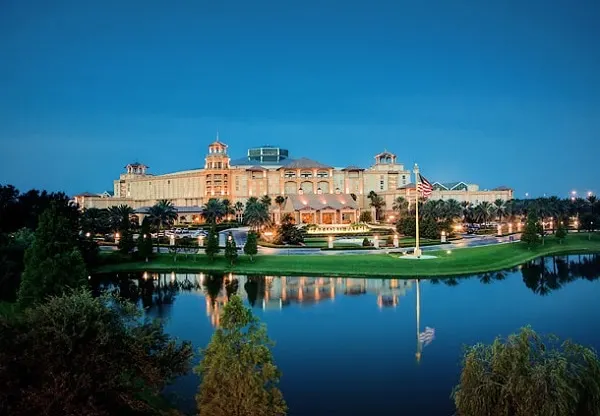 Follow Me!
Please follow me on this unbelievable experience! I am so grateful and awestruck that I am getting to take advantage of this opportunity.
I can't wait to share it all with you! Follow me on Instagram, Twitter and Pinterest! Use #RockYourVacation to keep up with all of us! 🙂