Are you looking for that perfect gift for your loved ones who love tea this Holiday season? Something a little extra special, that wont break the bank?
Product was received for review purposes and this post may contain affiliate links.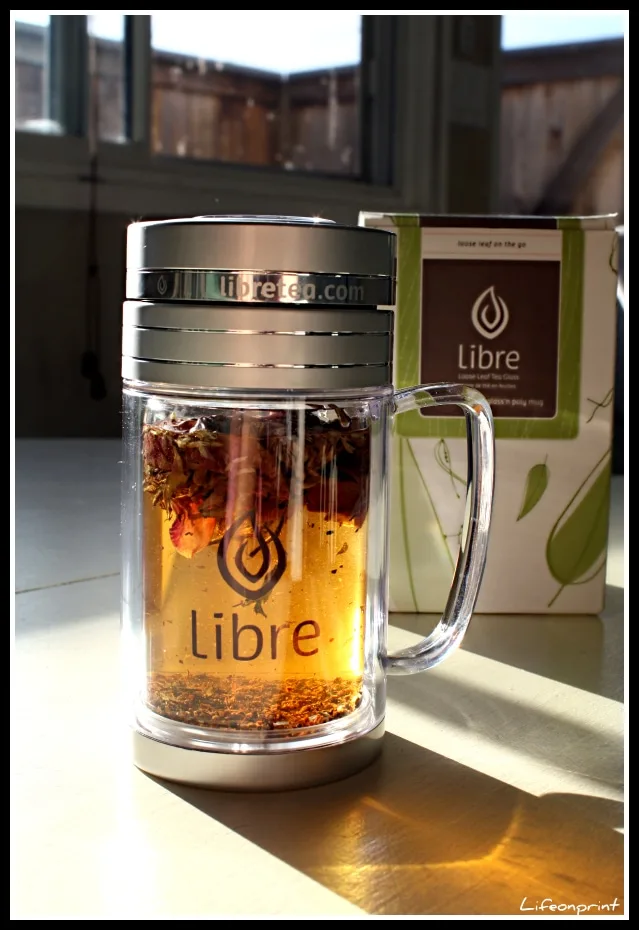 Loose Leaf Tea Mug for Tea Lovers
If you are anything like me, you like to make a statement with your gifts, generic presents just wont do for those who are on our "Favorites List."
Well…we have found an extra special item that we know you, and everyone on your list, will love!
Libre Tea Infuser
The coolest way to take your hot tea on-the-go! Watch your loose leaf tea turn itself into your warm and cozy beverage wherever you may go.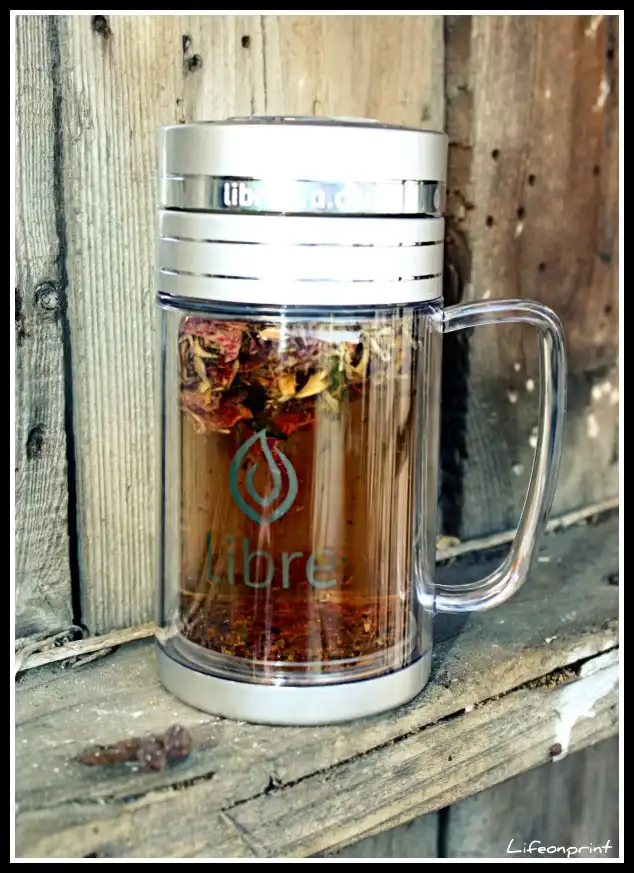 We earn a commission if you make a purchase, at no additional cost to you.
Everyone I know loves tea, a hot cup of tea on a cold morning or to unwind at night…so relaxing. But for many of us who are constantly on the go this isn't always an option.
Wouldn't it be nice to be able to brew a hot cup of fresh tea while you're out and about? libre tea has solved that problem for us! They have a very cool selection of "on the go" fresh brewing options!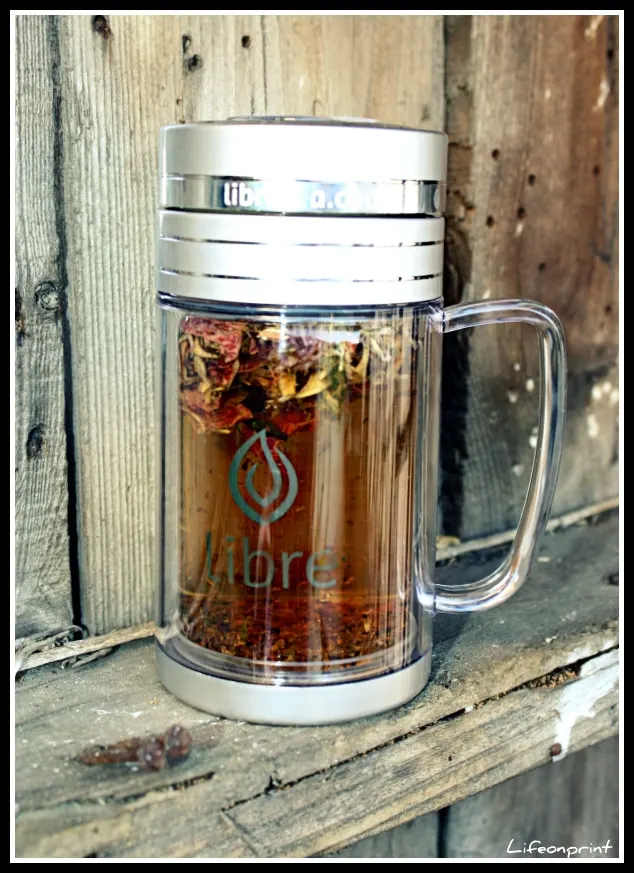 Libre's tea mug is made of a durable BPA free polycarbonate exterior with a health-conscious glass interior for fresh taste. This leak resistant mug is perfect for brewing roiboos, herbs, & all loose leaf teas.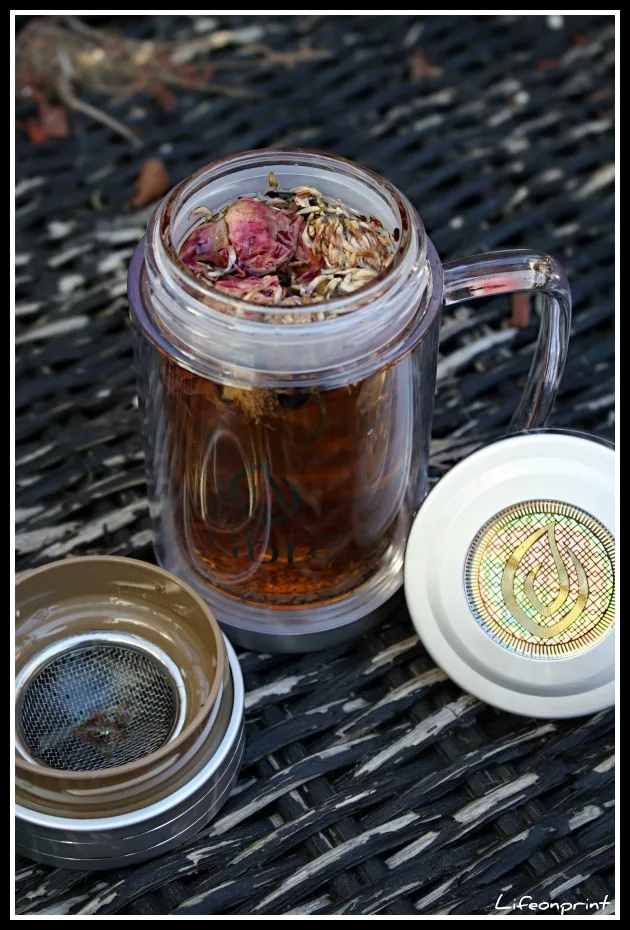 How libre tea mugs works:
The mug comes in 3 pieces, beautiful twist on BPA free lid, removable BPA free filter, & thermal bottle with glass interior and BPA free poly exterior-large stable base-easy grip handle.
It allows you to brew in 2 ways; you can place the loose leaf tea in the mug then twist on the filter and add hot water, brew then drink!
or
Twist on filter first, scoop the loose leaf tea into the filter, add hot water directly over the tea just below filter, twist on lid, turn mug upside down to brew. To enjoy, turn right side up, remove lid with filter and enjoy your fresh brewed tea straight from your mug!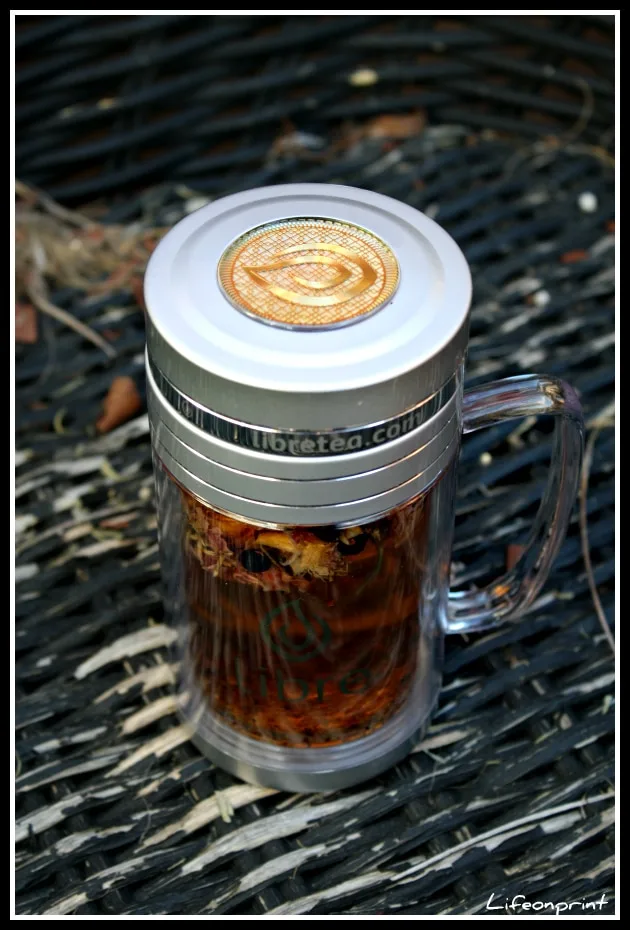 Libre tea Mugs and glasses are perfect for brewing and traveling with loose leaf tea 'on the go'
Major wonderfulness about this product:
*lid and filter are BPA free
*glass interior wich keeps your tea warm while the durable poly carbonate exterior is cool to the touch
*leak resistant
*perfect for travel = take it anywhere and brew anytime!
Interesting fact: "Did you know that loose leaf tea has a smaller eco-footprint than tea bags?"
Special offer – sign up for Libre's newsletter and receive a free iced tea recipe booklet
Be sure to visit Libre to learn all about their other products and about their awesome company! Feel free to stop by their Facebook or Twitter page to say "hi" or ask them any questions you may have!
I love this mug! I went to my local health food store and stocked up on loose leaf tea, now that I have Libre's mug I'll be brewing all year long!
The Libre mug is a quality product that is affordable and easy to use.
This beautiful product receives 2 thumbs up!
I think libre tea mugs or glasses would be a very unique and much appreciated gift for anyone on your list!
You can purchase your own fabulous Tea Mug or Glass through Libre or at a retailer near you!