This is a Sponsored post written by me on behalf of ALPO® Brand Dog Food for IZEA. All opinions are 100% mine.
Our dogs are like our children. I have said that many times on this blog. Not that I think they are the same as having children; I know they are not. But, since we choose to live child-free, we spoil the heck out of our pets. We want only the best for them and love to introduce new foods and products to them. Seeing our dogs happy and well-nourished is very rewarding for us.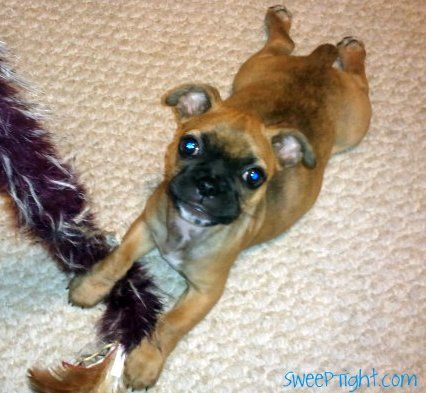 Right now we don't regularly feed our dogs wet food. Not really sure why that is, but we just have always stuck to dry. On occasion we give it to them as a treat, and boy do they love it. When presented with the opportunity to try out ALPO® Prime Cuts, I eagerly accepted. I know both of our dogs will just love to try it out. It will be a welcome change from boring dry food.
Trying the New ALPO®
ALPO® is definitely a brand that I recognize and I am comfortable with. They have been a brand that I remember since childhood. I often grab a box of ALPO® treats for the dogs. I can remember seeing the cans while growing up. Our family has a shop, and used to have German shepherds as shop dogs. The shelves of the office were lined with cans of ALPO. I notice as I age, that I still tend to reach for the brands I recognize from childhood.
While browsing ALPO'S HOMEPAGE, I learned that their wet foods offer a complete balanced and nutritious meal for dogs. They are made with quality ingredients, from healthy protein sources, and accents of vegetables. Dogs from each stage of life can benefit from the food. It helps support a shiny coat, strong bones and teeth, and keeps the tails wagging!
Over the next few weeks we will be introducing our dogs to ALPO® and letting you know how it goes along the way. I know they will be excited to try it, and we will be happy to see their happy faces while doing so!
Make sure to visit ALPO's Facebook Page to stay up to date with them and see some adorable pet pictures while you are there. I mean, who's feed couldn't use more cute animal pictures? I know that's what I like to see as I scroll through social media.
Do your dogs like wet food better than dry food? Do you feed it to them regularly?