Brownies are one of my favorite desserts. Peanut butter is also at the top of my list. So why not combine the two? Thanks to this sponsored post by Kraft and Lunchbox, I have created this delicious Peanut Butter Poke Cake Brownies recipe found on the Walmart website. Since we made poke cake in the past, why not try poke brownies?
The kids are back in school, the holidays are coming up, and pre-season football games are already in full swing, so it's time to start trying new dessert recipes. I chose to make the Peanut Butter Poke Cake Brownies because they sounded just heavenly. The recipe was among many other drool-worthy ones that I had to choose from. I cannot wait to try them, either!
Poke Cake Brownies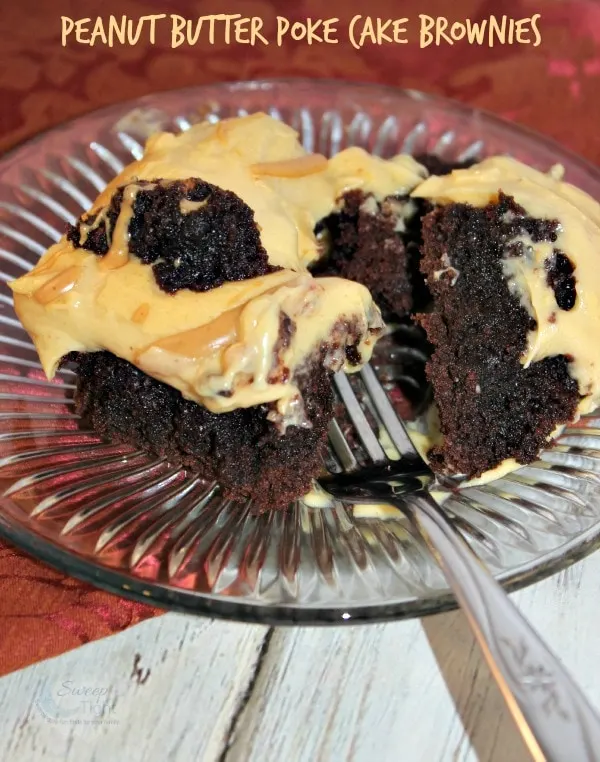 Yield: 16 slices
Peanut Butter Poke Cake Brownies Recipe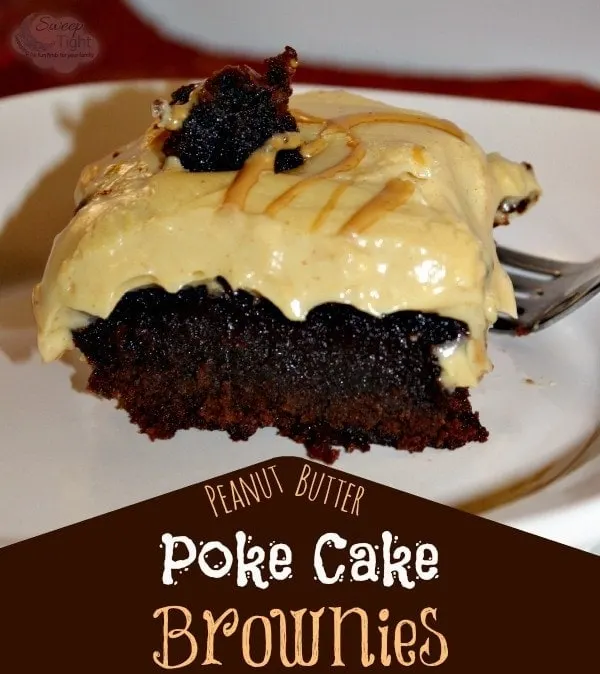 We like poke cake, so why not poke brownies? Peanut butter poke cake brownies are super moist and delicious.
Ingredients
36.8 oz brownie mix, 2 packages
6.8 oz vanilla instant pudding, 2 packages
2 cups cold milk
3/4 cups peanut butter, creamy, divided
2 cups whipped topping, thawed, Cool Whip
Instructions
Preheat oven to 350 degrees
Make brownie batter per instructions on the box
Pour into a 13 x 9 inch baking dish that you have coated with cooking spray
Bake for 40 minutes or until a toothpick inserted into the center comes out with crumbs (don't overbake)
Cool completely
Make holes at the top of the brownies. The original recipe suggests 24 holes. I ended up with 14 I think. Just use a small spoon and space them out as well as you can.
Reserve the removed pieces for topping
Topping
Beat pudding mixes and milk in a medium bowl with a whisk for 2 minutes
Add 2/3 cup peanut butter and mix well
Stir in COOL WHIP
After the brownie has totally cooled, spoon on the topping and spread.
Top with the brownie pieces that you removed for the holes.
Microwave the remaining peanut butter and drizzle on top.
Nutrition Information:
Yield:
16
Serving Size:
1 slice
Amount Per Serving:
Calories:

445
Total Fat:

19g
Saturated Fat:

5g
Trans Fat:

0g
Unsaturated Fat:

12g
Cholesterol:

3mg
Sodium:

300mg
Carbohydrates:

60g
Fiber:

1g
Sugar:

5g
Protein:

7g
Nutrition facts are an estimate only.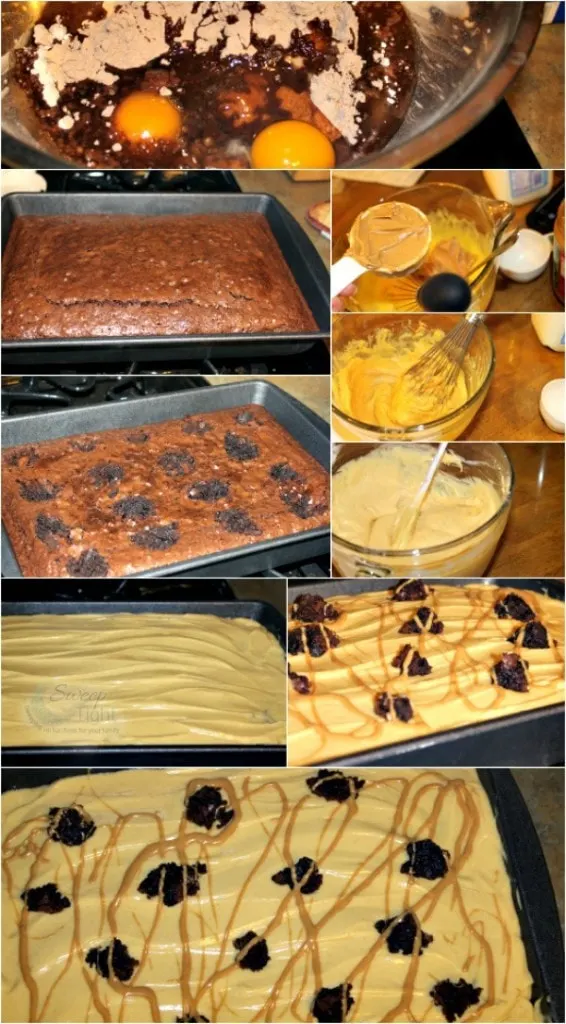 These brownies are delicious and the topping is just dreamy. I might use it as frosting for other desserts as well. Peanut butter frosting will be good on many different desserts.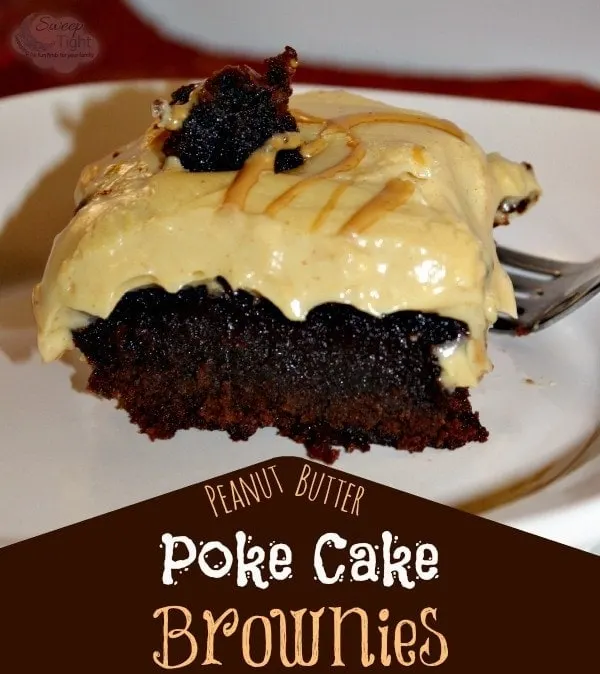 Kraft has created a page called Kraft Foods Cooking Up Good. There, you can find the recipe to these brownies, as well as watch technique videos from top food bloggers, learn new kitchen skills, unlock coupons, create collections of your favorite Kraft recipes, and even be entered for a chance to win prizes.
If you like this recipe, please share this post on social media and subscribe to the blog. Let us know if you have any poke cake brownie suggestions, or if you'd like us to try out a recipe.
More brownie recipes to try:
Have you ever had poke cake brownies? Do you like chocolate and peanut butter together?