White chocolate is one of my favorite flavors, and I do not use it enough. Peaches are also underrated. Let's combine the two in these fun little cups. You can use these cups for whatever you like. Shot glasses, little serving cups, peach milkshake cups, candy holders, or whatever you would like. They are edible cups which is fun for all. This post contains affiliate links, but all opinions are my own.
Peach Milkshake in White Chocolate Cup with Peach & Pink Sprinkles
Time: 50 Minutes
Servings: 8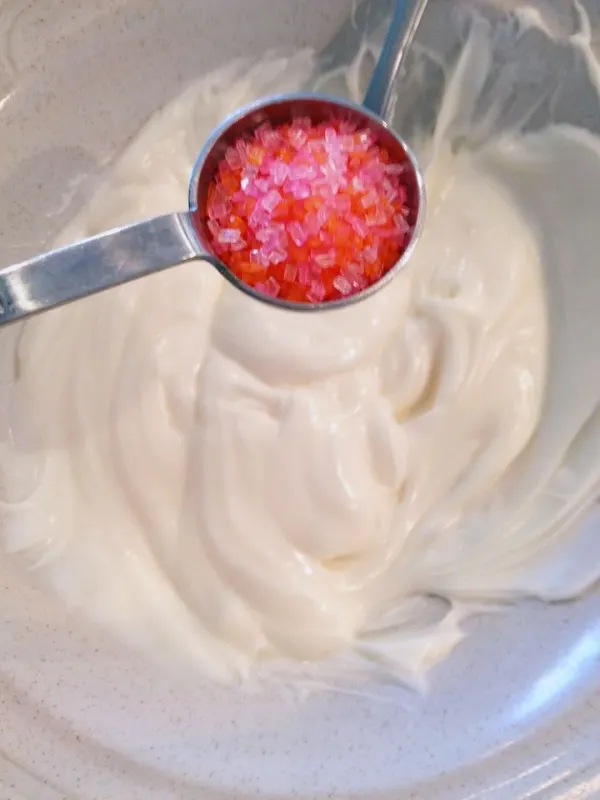 Ingredients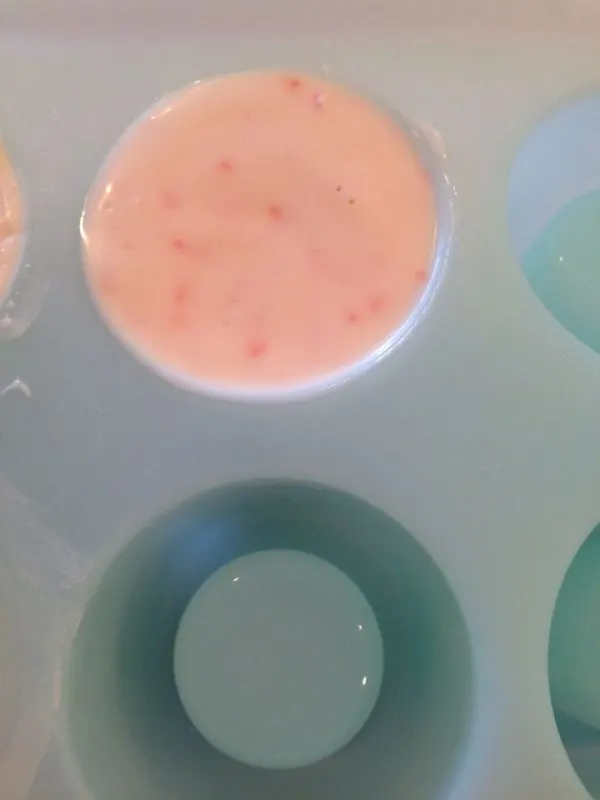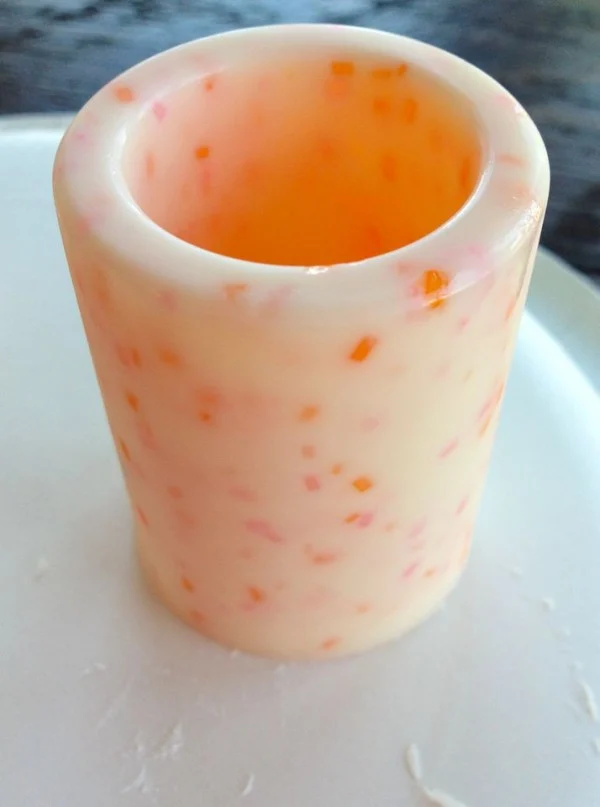 Instructions
Using one cup of white chocolate candy melts at a time, place in medium microwavable mixing bowl. Heat in the microwave for 60 seconds. Remove and stir. Repeat in 20-second intervals, or until completely melted. Be sure not to overheat. Remove from microwave and stir until chocolate is completely smooth and silky.
Add peach & pink sprinkles to melted white chocolate candy. Stir mixture well until sprinkles are evenly distributed.
Using a small spoon, slowly pour white chocolate into each shot mold. Be sure that mold has been thoroughly cleaned and dried ahead of time.
Repeat this process until all 8 shot molds have been filled.
Tap mold against counter top to ensure all air bubbles have been eliminated. Lift mold above your head to check for air bubbles. If there are none, you may proceed to the next step. Otherwise, repeat tapping. You may also stick a butter knife into each mold to help eliminate hidden air bubbles.
Place mold in freezer for approximately 30 to 40 minutes. Remove mold from freezer. Slowly invert each shot mold until white chocolate candy melt is released. Carefully place each chocolate mold upright onto a clean, flat surface.
Add sliced peaches and vanilla ice cream to a blender (I recommend the NutriBullet). Blend on high for approximately 60 to 90 seconds, or until you reach your desired milkshake consistency.
Fill white chocolate cups with peach milkshake (you may have a little leftover). Garnish with extra sprinkles. Serve immediately with tiny appetizer spoons or straws (simply cut regular size straw in half).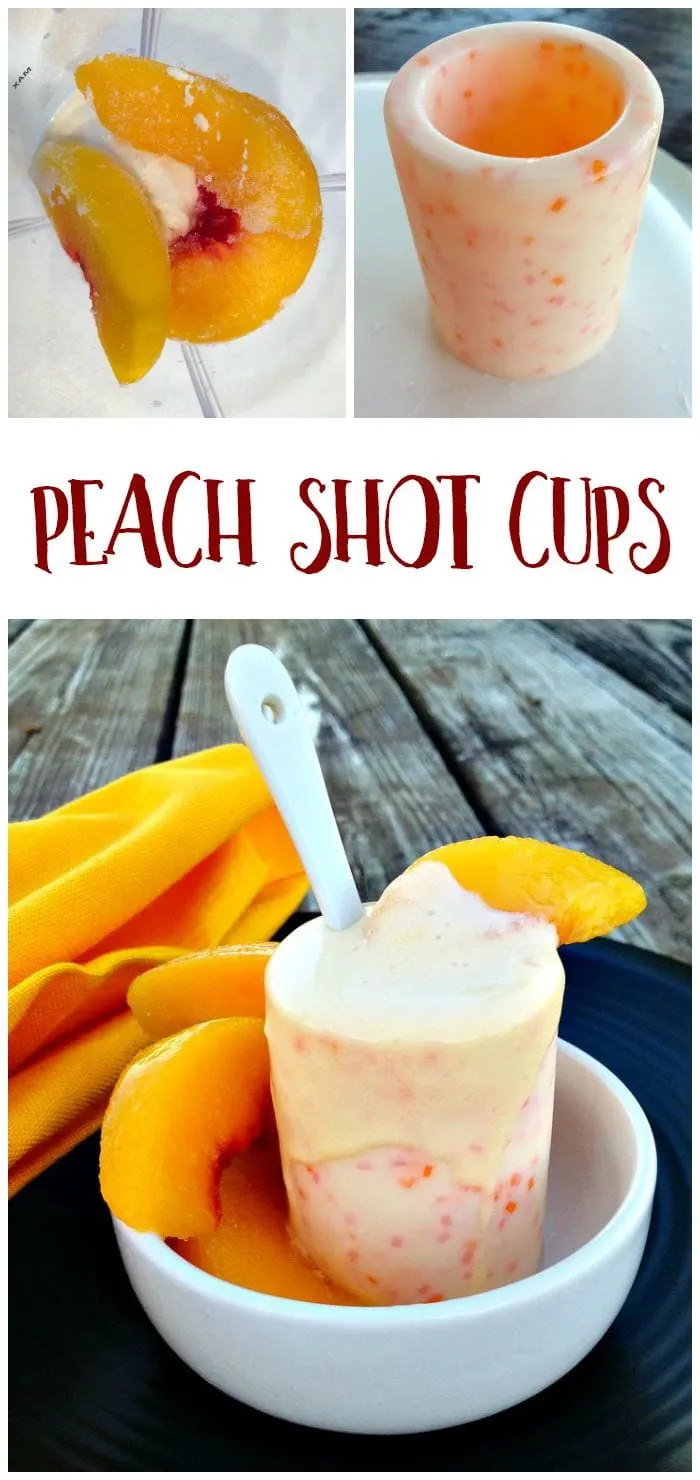 What would you put in these white chocolate cups?