We have been trying to make more natural choices for the humans in this house, so why not for the pets, as well? This post is sponsored by Only Natural Pet on behalf of the BlogPaws Blogger Network. I am being compensated for helping spread the word about Only Natural Pet, but Sweep Tight only shares information we feel is relevant to our readers. Only Natural Pet is not responsible for the content of this article.
Taking Steps Towards Natural Pet Products #PawNatural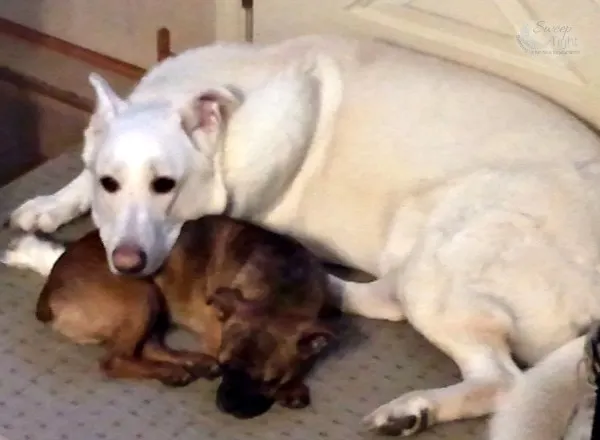 Our two pets are best buds. A big German Shepherd and a smallish Boston/Pug mix might seem like an odd couple, but they are truly like brothers. Sometimes the Grump is a bully, but it never lasts long. Hilo is such a great sport and puts up with the Grump and his rotten ways. He will gladly give the little guy whatever it is he's throwing a fit about!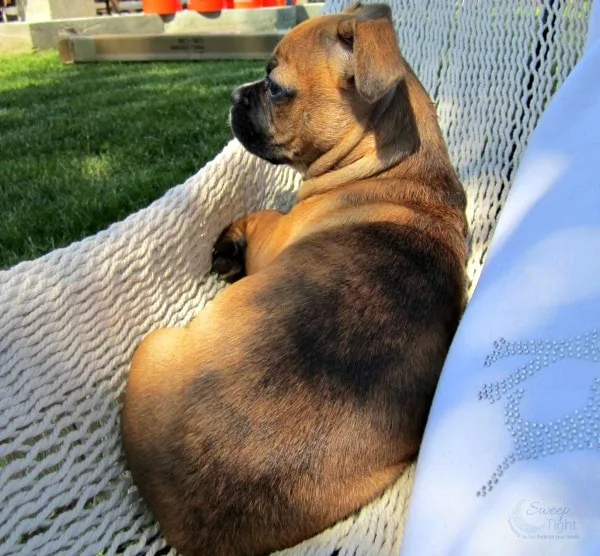 Since we don't have any kids, these dogs are our family. We consider them just as important (if not more) than the human members. Choosing safe and natural products should have been a no-brainer for me, but it's so easy to get lazy and not do all the proper research. Don't get me wrong, we've always given our pets high quality food, but nothing truly natural.
Only Natural Pet believes passionately that a natural lifestyle contributes to longer and healthier lives for our pets.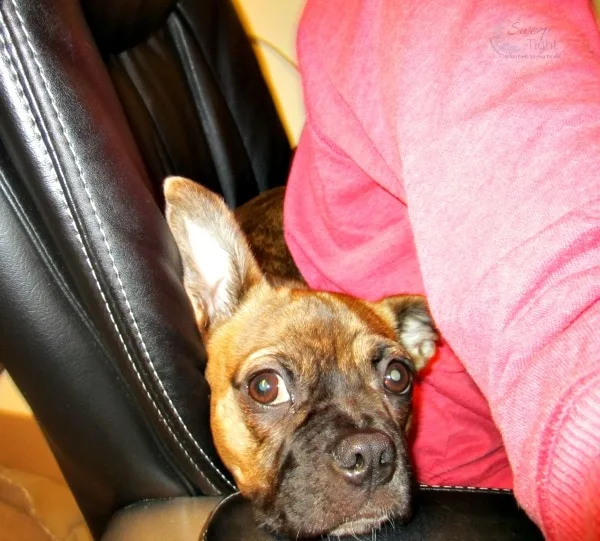 He definitely helps me with my posture!
Speaking of lazy, Mike and I both took that word to a new level over this nasty winter. The Polar Vortex did us in and we turned into a couple of serious couch potatoes. Now that spring is trying to start, we have both been eating better and slowly starting to become more active. Of course, our activity levels effect the dogs, as well. Sure, they enjoyed running around in the snow, but not for long. The Grump even tried walking on two legs once when it was below freezing temps!
Taking the #PawNatural challenge will have us on our way to making better choices. Being more active and eating healthier always seem to feel more natural when the weather warms up. We start taking long walks, playing in the yard, and become a lot more active in general. I plan to add in new treats and goodies from Only Natural Pet. After speaking with an Only Natural Pet store manager via phone interview, I am completely confident in their products. The pride they take in their brand shows, and so does their love for pets. I am looking forward to resolving the
Grump's poop-eating issue
naturally, as well as, introducing many more natural pet products to our guys!