This Trifle Dessert recipe is from my friend, Jill.  I have no clue where she originally got it, but it's easy to make and always a hit at parties!  She brought a huge tub of it on our last "girl's weekend" and it got a little out of control…  At around 3am there were about ten of us with spoons just digging in!  It's so addictive! This post contains affiliate links to help keep this blog running.
Delicious Triflin' Trifle Dessert Recipe
The reason I call it the "Triflin' Trifle" is because as Jill is making…or serving…or even talking about it, she is singing the line from the Destiny's Child song, Bills, Bills, Bills:  "You triflin', good for nothing type of brother".  It's quite hilarious.  She also insists that you do the same while making it.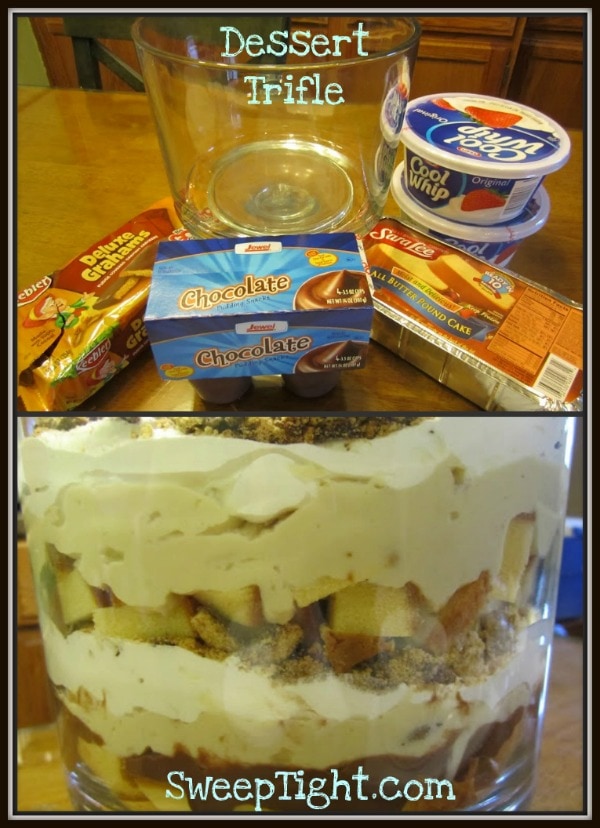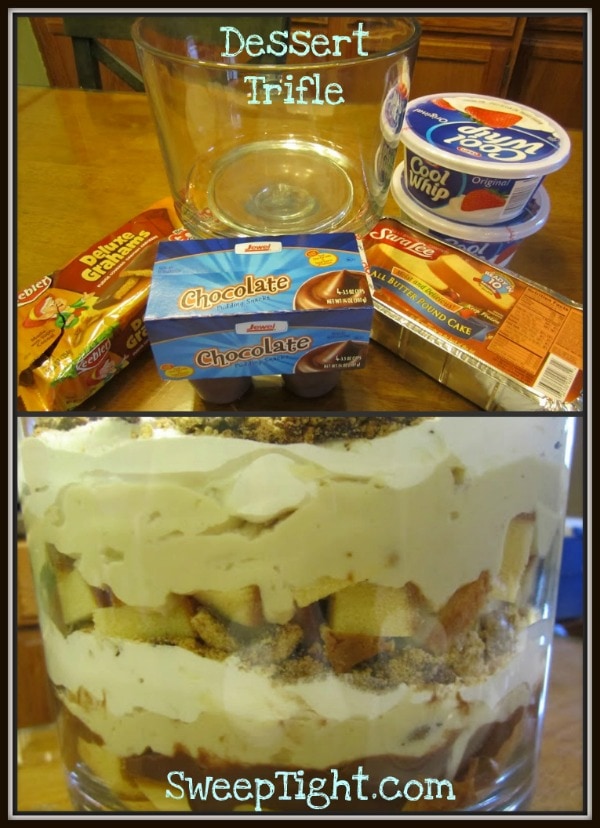 All you need are four ingredients.  All of them can be easily swapped out, but here's what I used:  Pound Cake, Cool Whip, Keebler Deluxe Grahams and Chocolate and Vanilla store-brand pudding.  Usually Jill uses only chocolate pudding, but I ran out, so I used vanilla, too.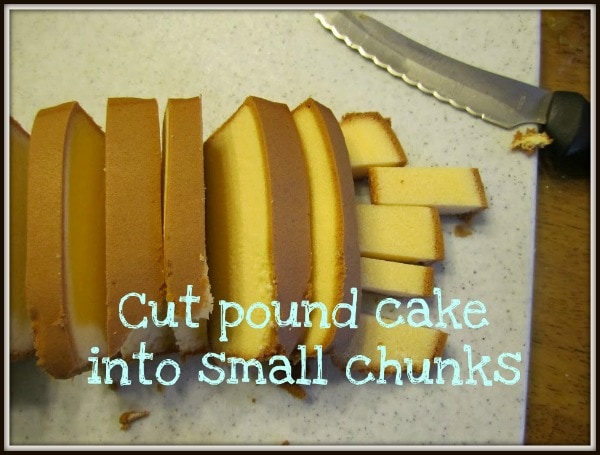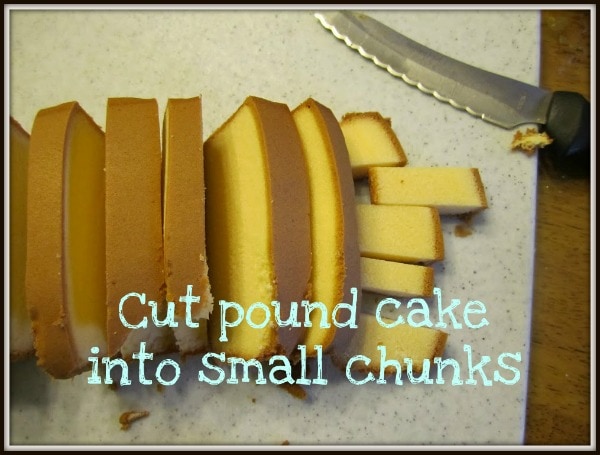 Make sure your pound cake is not frozen so you can easily cut it into bite-sized cubes.  They do not have to be perfect.  Also crush up your graham crackers (or cookies) and set them aside.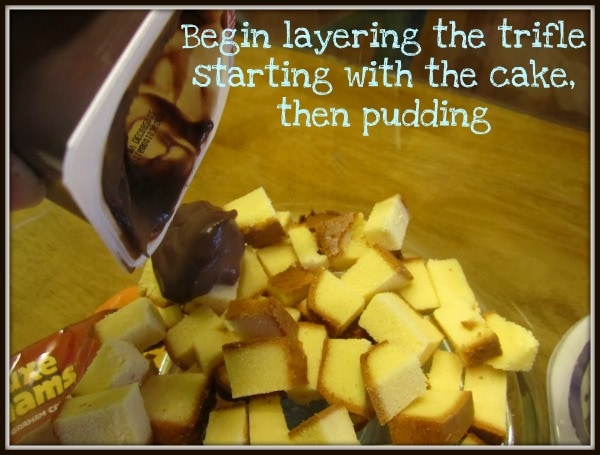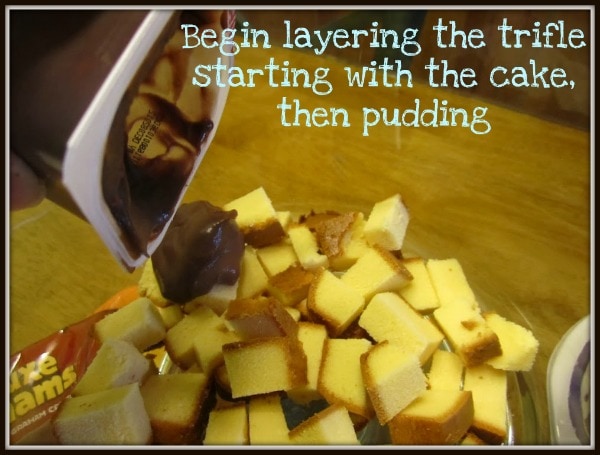 You can do this with any type of bowl, but obviously a trifle dish is the most attractive way to do it.  I have one from Pampered Chef that comes with a stand and lid.  I love it!  Begin by putting the cake as your first layer.  Follow with the pudding.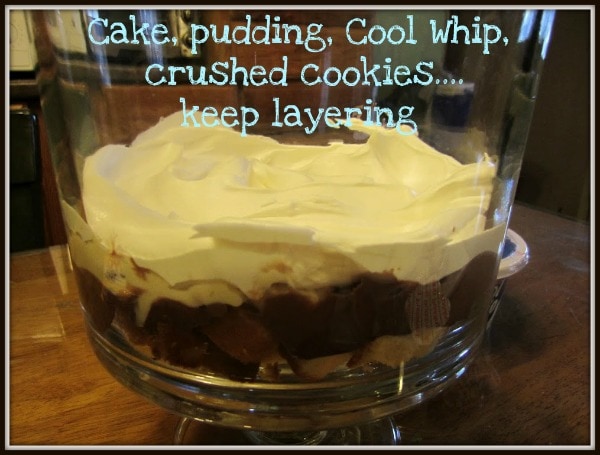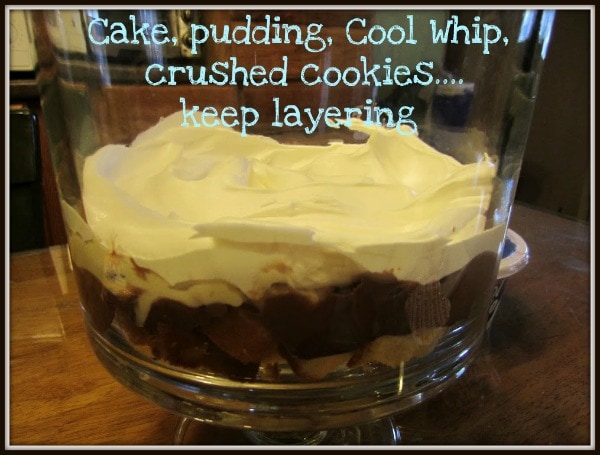 Keep on layering until your dish is full:  Cake, pudding, Cool Whip, graham crackers, of course while singing.  😉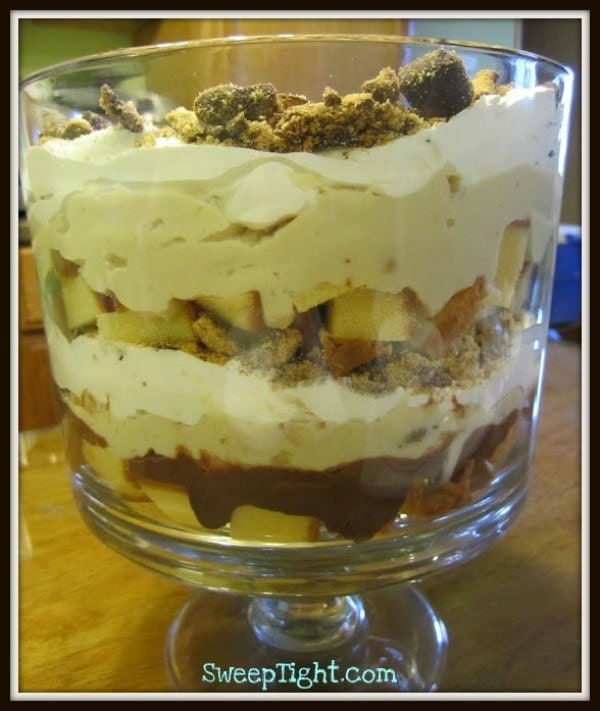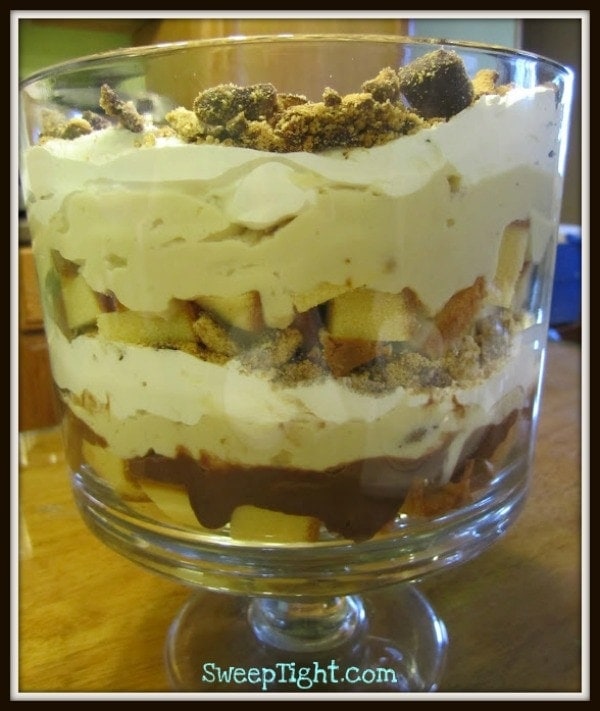 I am no artist in the kitchen.  I am quite sure that my finished product could have been way more attractive, but it sure tasted great!
Ingredients
Pound Cake or Angel Food Cake – 1 store bought cake
Chocolate or Vanilla Pudding – I used about 8 Snack Packs
Cool Whip – 1 large tub or 2 small ones
Crushed Chocolate Covered Graham Crackers – 1 package
Instructions
Cut cake into bite-sized pieces – set aside
Crush up graham crackers – set aside
Begin layering your trifle
Start with cake
Then pudding, Cool Whip, Graham Crackers
Continue until your dish is full
What would you put in your trifle? 
Rainbow Crumbs for You
Weekly newsletter with our latest posts and shenanigans.