I put my sister to the Beyond Meat taste test. We now have an office where we work together a few days a week. Eating has been an adjustment since we try to bring food with us to save time. Both of us like to eat somewhat healthy and have similar sensitivities when it comes to dietary requirements. Neither of us does well with a diet containing a lot of meat, but we both have carnivorous tendencies. This post is sponsored, but all opinions are my own.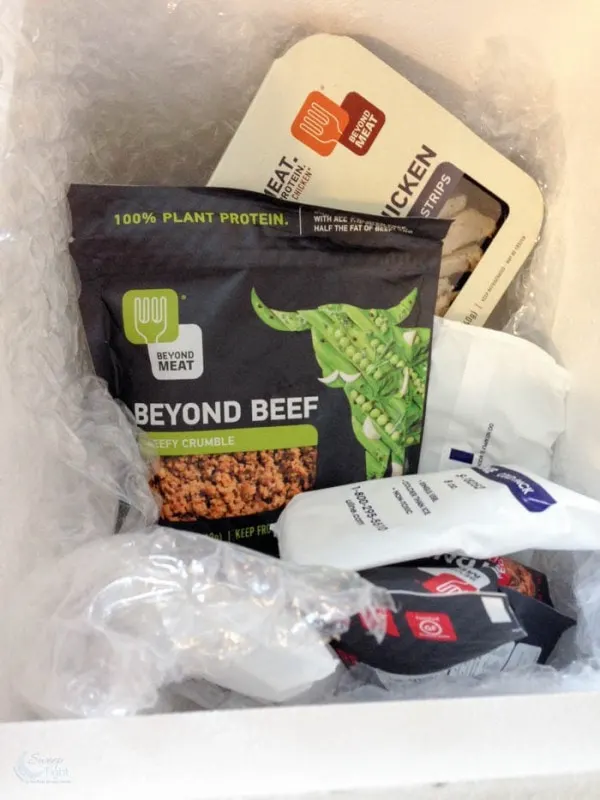 Beyond Meat Taste Test Challenge
Beyond Meat is on a mission to create The Future of Protein. Their products are 100% plant protein and contain no animal meat whatsoever. Beyond Meat has a delicious line of products like chicken strips, meatballs, and beef crumbles, allowing you to make the recipes you know and love without missing the meat.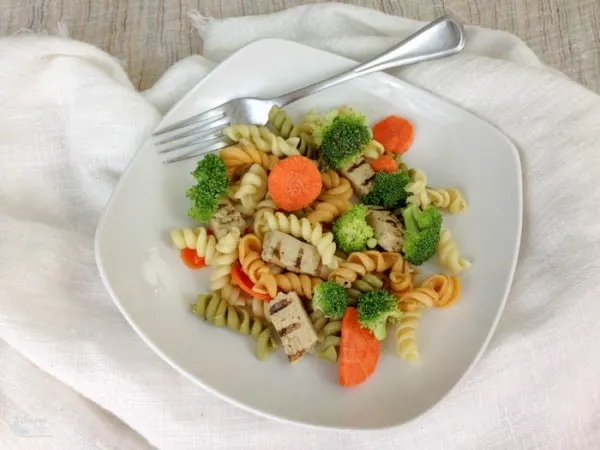 If you have ever tried meatless "meat", you know that it's challenging to find a good one. It's difficult to get a taste, texture, and overall meaty feel in a vegan alternative. Beyond Meat is dedicated to creating a product that tastes so good, no one in the family will be able to notice the difference.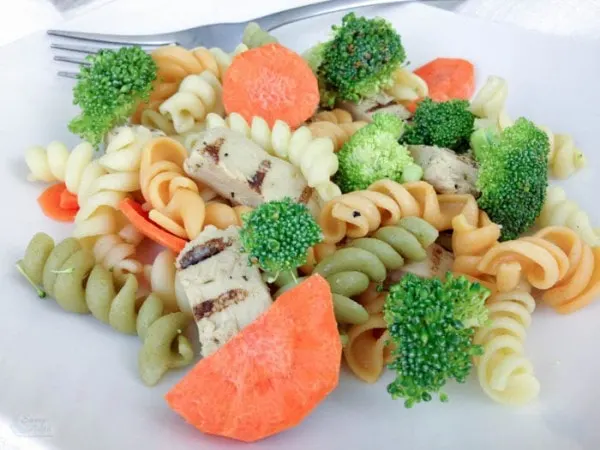 I brought Shelley lunch and snuck in the Beyond Meat Chicken Strips. It was a pasta salad that we have eaten before, but the chicken was a new addition. It took her a few bites before she asked any questions. If I would have included more dressing, I think I may have fooled her altogether. I can't wait to try the Beyond Beef Crumble in spaghetti to see if I can fool my husband.
Chesney came home from school just in time to share our meal. She didn't know she wasn't eating chicken either. After I told her, she said it smelled different than chicken, but she still would eat it again.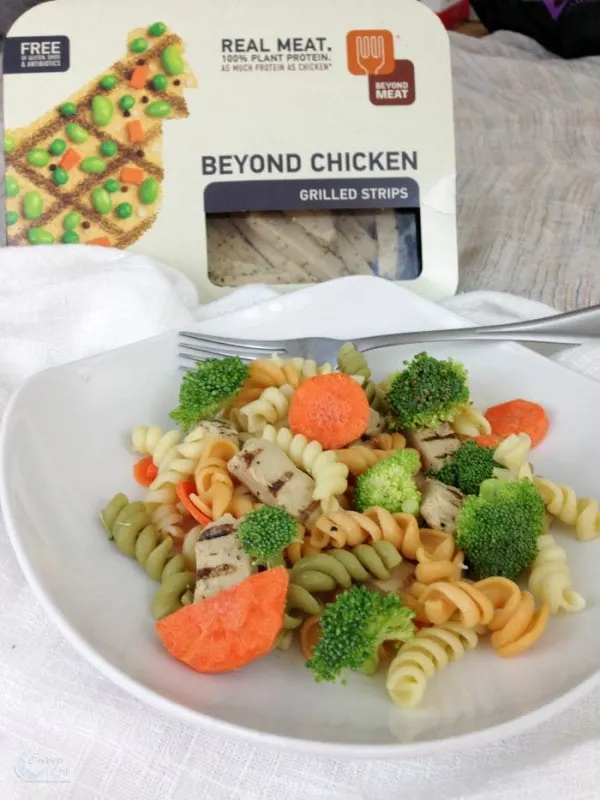 Plant protein is becoming a top choice for elite athletes. Athletes like J.J. Redick, David Wright, Maya Moore, DeAndre Jordan, April Ross, Eric Bledsoe, Maggie Vessey, and Tia Blanco, understand the benefits of plant-based proteins, so they have partnered with Beyond Meat to help spread the message.
We can expect to see changes with The Future of Protein. Menus will have more plant protein choices, the meat case will become the protein case, and schools will make plant protein available.
Here's a little info about meat. Meat is a combination of amino acids, fats, carbohydrates, trace minerals, and water. None of which, as it turns out, is exclusive to animals. Beyond Meat sources these inputs from plants and assembles them into meat-like packages. Their goal is to have the end result of their product contain the same building blocks as meat. With the familiar, chew, resistance, and variation, it ends up being better than meat – Beyond Meat. A plant-based protein that represents The Future of Protein.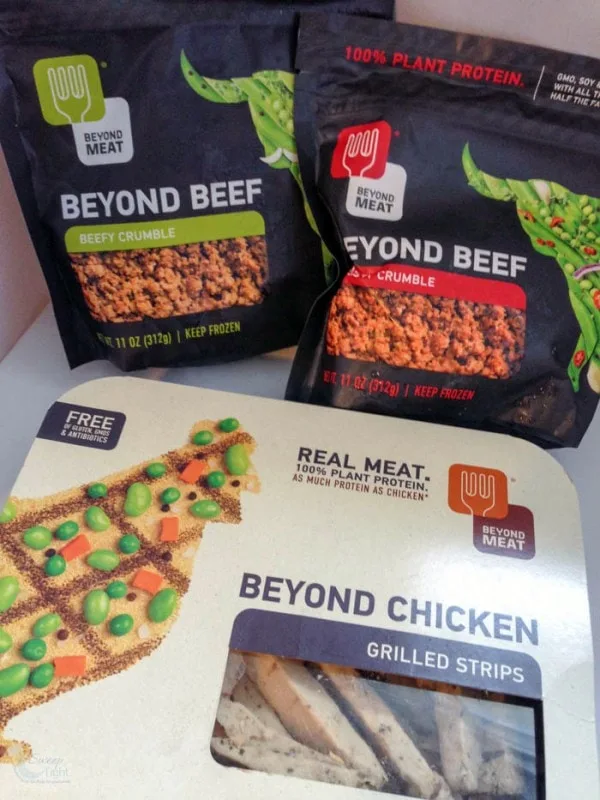 Beyond Meat Sweepstakes
Try the Future of Protein challenge with your family for a chance to win prizes. Prizes include Le Crueset cookware, 3 months of Chef'd meal delivery, a $500 Visa Gift Card, and a chance to watch their athletes in action!
Here's how to enter:
Get Beyond Meat products at a discount with this coupon.
Secretly substitute a Beyond Meat product in a family-favorite meal. Click here to download suggested recipes if you need ideas.
After everyone has eaten, reveal to them that the meat they just ate was made from 100% plants. Capture their reactions.
Post your photos and recap of dinner to Instagram or Twitter by 11:00PM PST on 10/31, tagging "@BeyondMeat" and "#FutureOfProtein."—this will automatically enter you in the sweepstakes.