As a photographer I am forever trying to find the easiest and safest ways to carry my equipment with me on outings and photo shoots. I have carried around a not so attractive camera bag for years to keep my camera gear safe, and although it has served it's purpose well, it has not always been the most practical, professional looking, and definitely not the most fashionable.
There have been many times when I have said, "dang, I wish I had my camera!" I've missed some great photo opportunities for the simple fact that I didn't want to cart my old camera bag along on my outings and for fear of my camera being damaged in my purse. But I have found a wonderful solution… Jill-e Designs! Product was received for review purposes and this post may contain affiliate links.
Jill-e Designs – Everywear Gadget Bag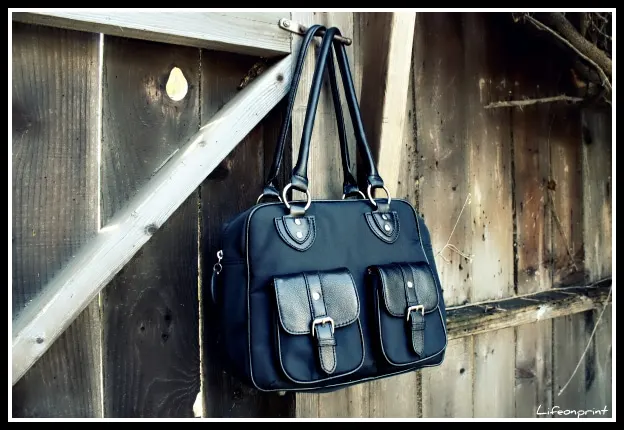 Jill-e Designs offers a variety of fashionable, smart looking, quality camera and gadget bags to match your personal creative style. Jill-e bags are made of high quality materials including top grade leather, durable, dependable hardware and stylish details.
Each Jill-e Design is a high performance carry bag with built-in protection, for all of your precious camera gear and delicate electronic devices for both guys and gals.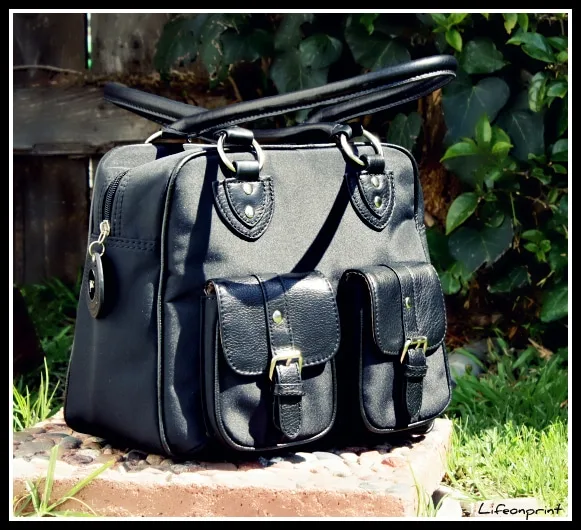 The Everywear Gadget Bag in black, part of the Classic Collection, is perfect for all of my camera and gadget gear. The clean, stylish look of this bag is perfect for any outing, photo shoot, date, or client meeting.
The Everywear Gadget bag is made of stylish, weather-resistant nylon exterior, durable top-grain leather trim, padded exterior walls and interior dividers for gear protection, Removable sleeve to protect iPad, e-reader or tablet device, Comfortable leather carry handles with 9.5" drop (which is perfect for over the shoulder as well as hand toting) top zipper to secure camera, electronics and essentials, and Inside and outside zippered pockets for personal items.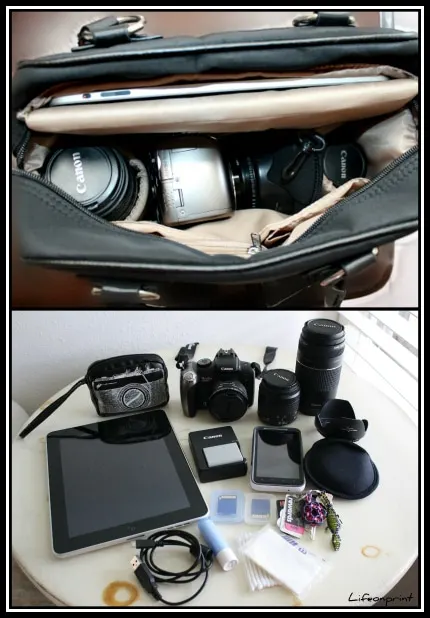 The Everywear Gadget Bag held all of my needed camera gear and then some! I had room for a camera body ( I used my back up camera for the picture above. My main camera fit perfect too) , 2 lenses, my iPad, battery charger, extra battery, my mini purse for money and cards, my filter pouch with 2 filters, my keys, phone, extra memory cards, lens hood, lens cleaning supplies and lip balm.
I had everything I needed for a day out and I still had room for more! With this bag you wont need to carry anything else, it all fits comfortably and securely.
I am so excited to be able to add this bag to my must haves. I have it packed and ready to go for my next photo adventure!
The Jill-e Designs Everywear Gadget Bag receives two total thumbs up for quality, awesome gear protection, usability, creative style, and an all around functional and stylish bag. All pros, no cons with this one!
Be sure to check out all the gorgeous bags at Jill-e Designs, you are sure to find the bag of your dreams.