If your little mermaid wants an under the sea theme party, these clam cookies will be a hit. Of course, no party necessary to make these easy clam cookies.
Maybe make them to celebrate Finding Dory, or Shark Week, or just because they are darn cute. This post contains affiliate links.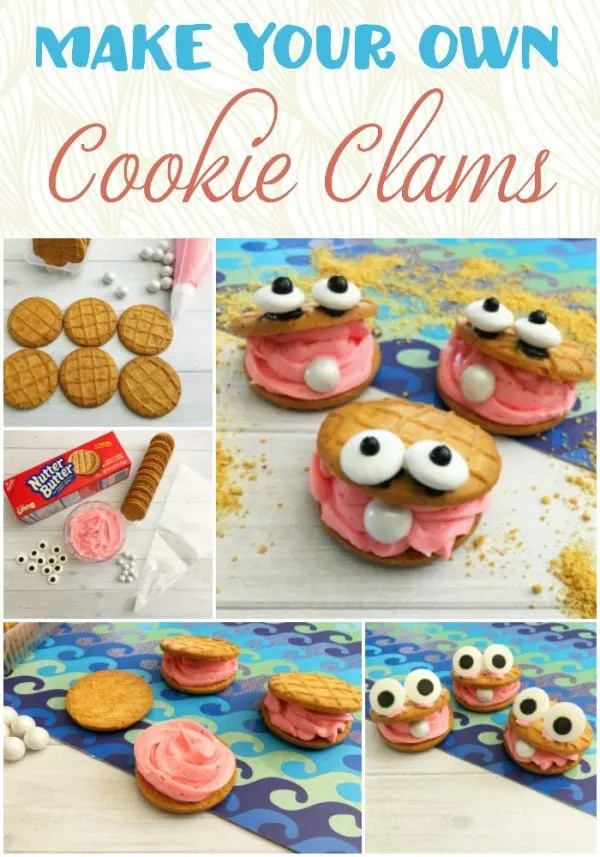 My sister threw a kick butt underwater birthday party for my niece, Chesney. She transformed a room into an under the sea setting that impressed everyone.
We are currently in the discussion phase of doing the same to our office. We believe our productivity will increase by far if we feel closer to our natural habitat – the ocean.
You know, since we are both truly not-so-secret mermaids. 😉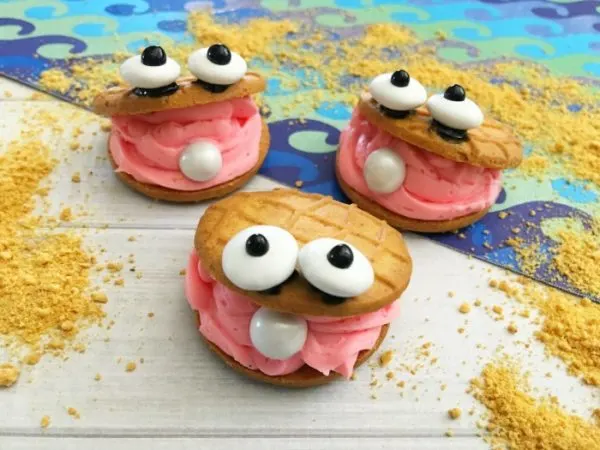 If you are throwing an under the sea theme party, please check with your guests about allergies before making these cookies.
Nutter Butter Cookies contain peanut butter, so they are a hard no for any guests that have peanut allergies.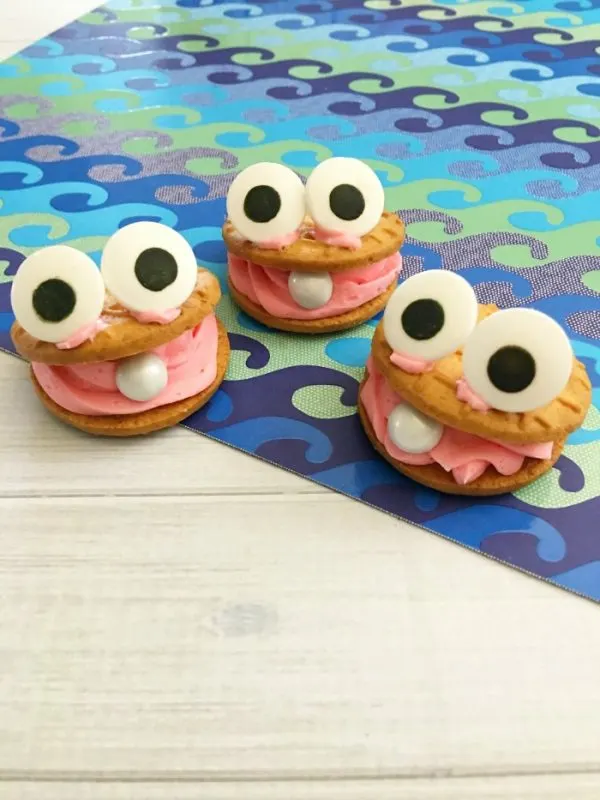 An extra bonus with these clam cookies is that they are no bake. No need to tie up the oven to make these treats. They also make a great activity for party guests.
Have them decorate their own clam cookie for some creative fun.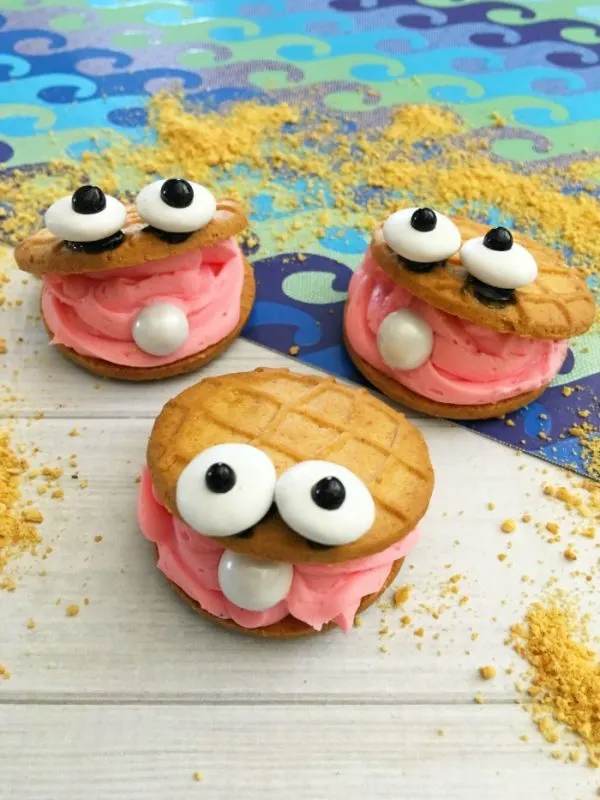 How to Make No-Bake Clam Cookies
Ingredients
Directions
Use a knife to scrape off the peanut butter filling inside the cookies
Cut the tip off the decorating bag and place a tip inside
Fill the decorating bag with the pink frosting
Squeeze a good amount of frosting onto one cookie half and then place the other cookie half on top but carefully push down on the back
Place a pearl Sixlet into the frosting
If you are using candy eyes, stick them on with frosting
If you are using white M&M's, stick them on with the gel frosting and place a dot of gel frosting on the center of each white M&M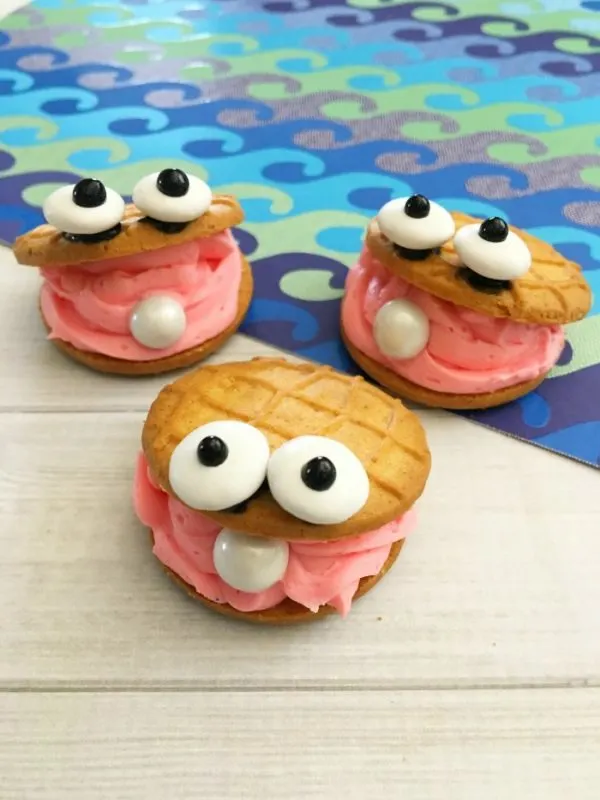 Make next: Mermaid cookie cups
Do you have ideas for under the sea theme party decorations or snacks?