Shark Week crafts are a fun way to get everyone excited for Shark Week. Yes, we are calling these Shark Week crafts for kids, but let's get real, I know plenty of adults firing up their glue gun at this moment. Shark Week rules. This post contains affiliate links.
Shark Week starts on June 26th this year. The highly anticipated week is packed with the creatures we love to fear. Sharks are fascinating, horrifying, powerful, magnificent sea beings that should be respected and celebrated all year. But, a week worth of binge-worthy shark shows? I'll take it.
Get in your Chumbuddy and start crafting. That's what we will be doing over here. You will find us in all of our Shark Week gear, getting comfy and packing our brains with shark info. I know I will be secretly hoping for some glimpses of Rob Lowe or the Hoff at some point, too.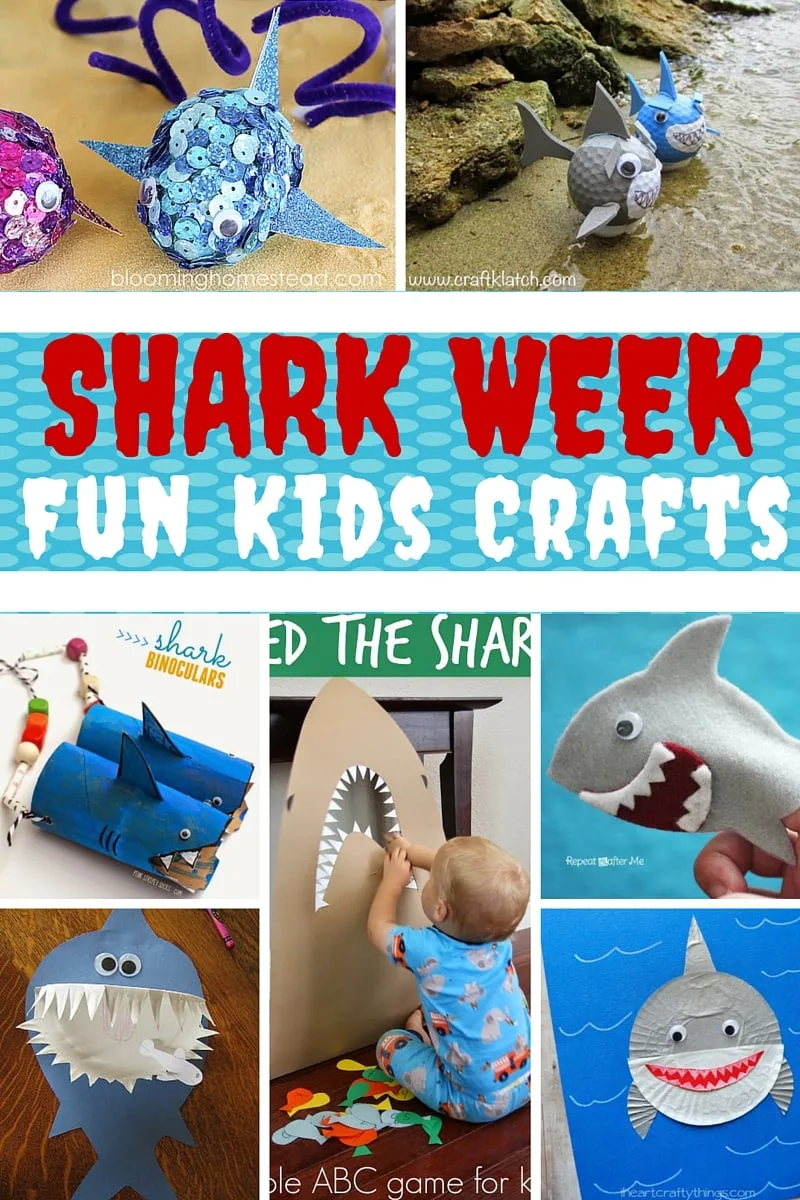 Here is a roundup of creative Shark Week crafts for kids by some talented bloggers. Visit each one to see how to create the crafts. We have permission to share their links with you. Let us know which ones you make!
15 Shark Week Crafts for Kids
Which Shark Week crafts do you want to make?