This pumpkin cookies recipe is brought to you by Good Cook Kitchen Experts.  Products were received to help me create this recipe, but all opinions are my own.  Using the Good Cook Pumpkin Scoop allows you to put those Halloween pumpkins to good use.  Create your own fresh pumpkin puree with ease with this handy device that is available at Walmart.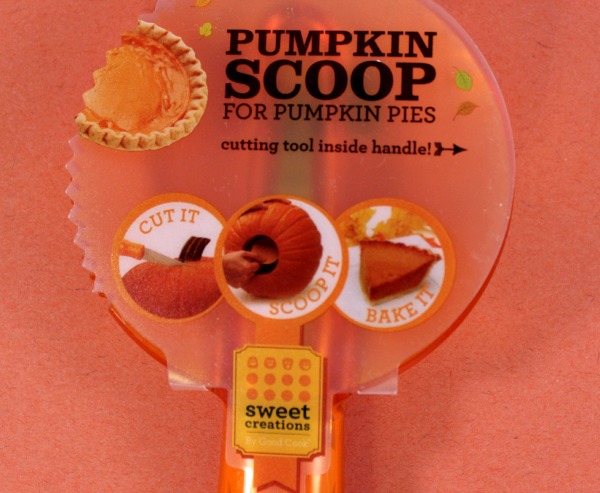 Since we've been pumpkin crazy lately, I thought I would create some pumpkin cookies.  I used this recipe from Taking Our Sweet Time as an example, but modified a few items.  My goal was to use up the Betty Crocker Sugar Cookie mix that I had in the cabinet.  I also somehow accumulated 4 bags of white chocolate chips so I added them, too.  If you know me at all by now, you know I only do easy recipes!
Pumpkin Cookies Recipe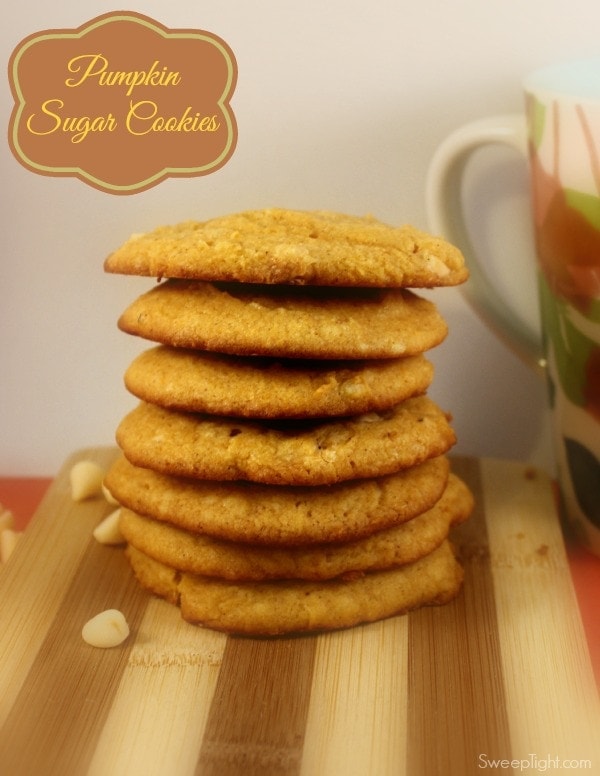 After a few whoopsies in the kitchen (like, waxed paper cannot go in the oven – DUH), these cookies turned out to be scrumptious.  Clearly, I can use some #Thanksgivingtips!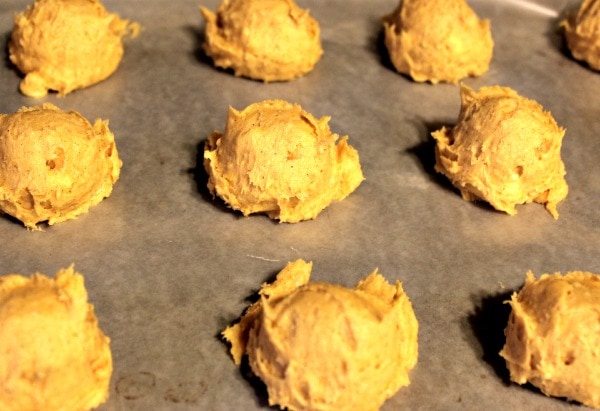 Pumpkin Sugar Cookies
Ingredients
1 package of sugar cookie mix
1/4 cup pumpkin puree
6 tbsp butter
1 egg
1 tsp pumpkin pie spice
white chocolate chips (optional)
Instructions
Mix together all ingredients.
Drop cookie dough onto an ungreased cookie sheet.
Bake at 350 degrees between 7-11 minutes.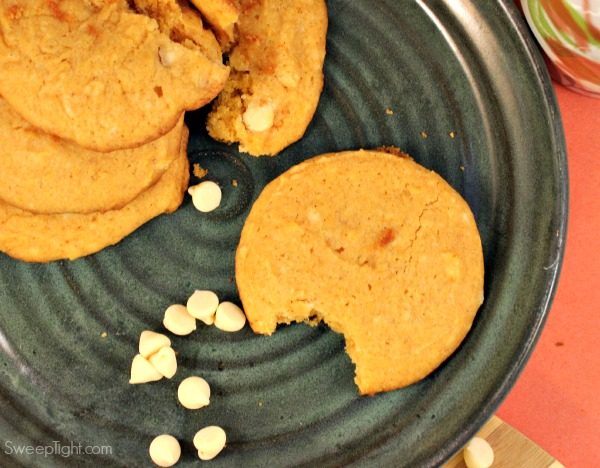 Check out Good Cook Bakeware and make sure you have everything that you need before the holiday craziness.  They have high quality items at great prices.
Rainbow Crumbs for You
Weekly newsletter with our latest posts and shenanigans.