This pumpkin cookies recipe is brought to you by Good Cook Kitchen Experts. Products were received to help me create this recipe, but all opinions are my own. Using the Good Cook Pumpkin Scoop allows you to put those Halloween pumpkins to good use. Create your own fresh pumpkin puree with ease with this handy device that is available at Walmart.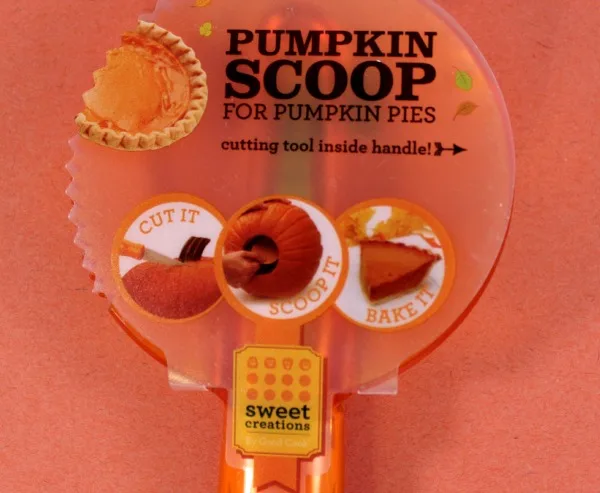 Since we've been pumpkin crazy lately, I thought I would create some pumpkin cookies. My goal was to use up the Betty Crocker Sugar Cookie mix that I had in the cabinet. I also somehow accumulated 4 bags of white chocolate chips so I added them, too. If you know me at all by now, you know I only do easy recipes!
If you're not eager to dissect and remove the innards of a pumpkin, a can of pure pumpkin works just fine in this cookie recipe. However, if you find yourself carving pumpkins anyway, use the tool above to get the nice, fresh stuff!
Pumpkin Cookies Recipe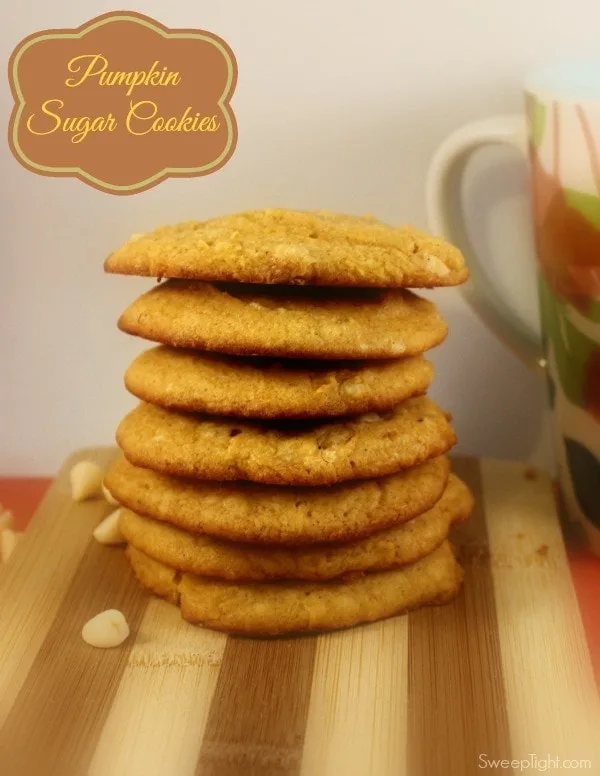 After a few whoopsies in the kitchen (like, waxed paper cannot go in the oven – DUH – supposed to use parchment paper), these cookies turned out to be scrumptious. Clearly, I can use some #Thanksgivingtips!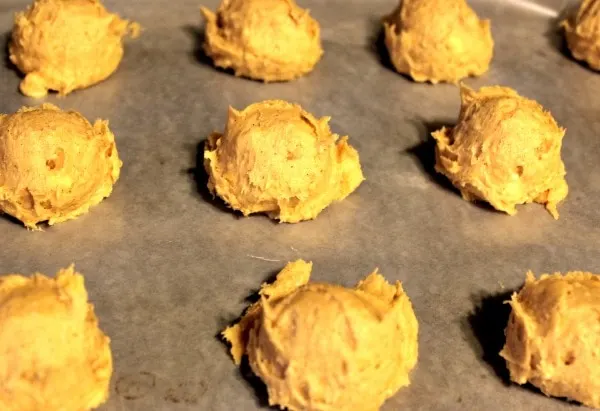 More Pumpkin Recipes to Make:
These aren't quite Christmas cookies, maybe we can call them Thanksgiving cookies? Is that a thing? In any case, they are easy enough to make whenever the craving strikes. It's fun to play around with sugar cookie mix to come up with different flavors. Create unique combinations with different flavors that you add to the mix, plus whatever you add in like, chips or nuts. Let us know if you come up with something delicious. Leave us your suggestions in the comments below.
Yield: 24 cookies
Pumpkin Sugar Cookies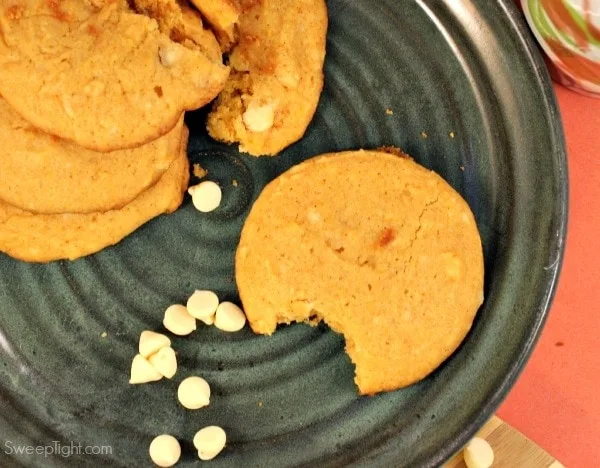 Super easy to make pumpkin sugar cookies with white chocolate chips.
Ingredients
17.5 oz sugar cookie mix, 1 package
1/4 cup pumpkin puree
6 tbsp butter
1 egg
1 tsp pumpkin pie spice
1/4 cup white chocolate chips, optional
Instructions
Mix together all ingredients.
Drop cookie dough onto an ungreased cookie sheet.
Bake at 350 degrees between 7-11 minutes.
Nutrition Information:
Yield:
24
Serving Size:
1 cookie
Amount Per Serving:
Calories:

140
Total Fat:

8g
Saturated Fat:

3g
Trans Fat:

0g
Unsaturated Fat:

4g
Cholesterol:

22mg
Sodium:

102mg
Carbohydrates:

15g
Fiber:

0g
Sugar:

9g
Protein:

1g
Nutrition facts are an estimate only.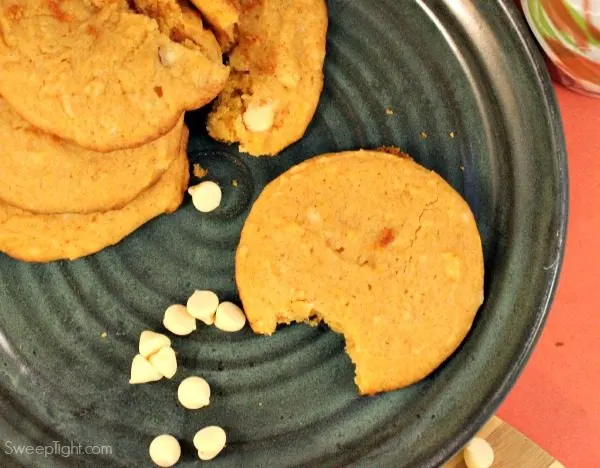 Check out Good Cook Bakeware and make sure you have everything that you need before the holiday craziness. They have high quality items at great prices. That's another thing I am learning – to take inventory of my kitchen before tackling any holiday baking. Am I using baking soda that expired in 2009? Does my cookie sheet look like it's been in the road? Where's the other arm for my mixer? You get the point. Baking for the holidays should be fun – not stressful. Get organized first so you can enjoy the experience with your family.
Have you ever tried pumpkin cookies before? Do you think you'd like them?