This was my first time using white chocolate in a bark recipe.  My sister and I usually make peppermint bark every year for the holidays.  Somehow, time just flew past us this year and that didn't happen.  I decided to try to whip up some bark on my own using ingredients that I had in the house.  For some reason I have an abundance of white chocolate chips.  Why I think I need to purchase a package on each shopping trip is beyond me.
White Chocolate Potato Chip Bark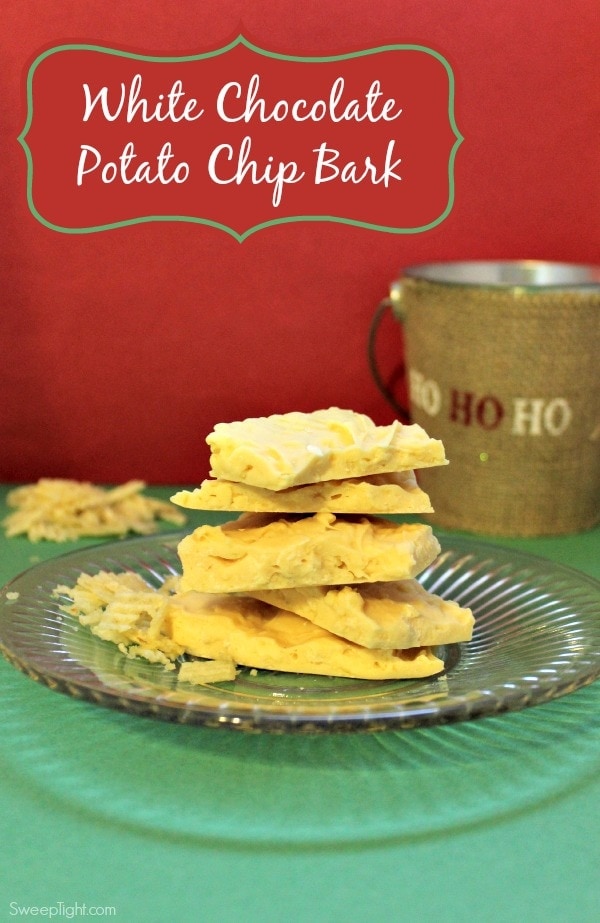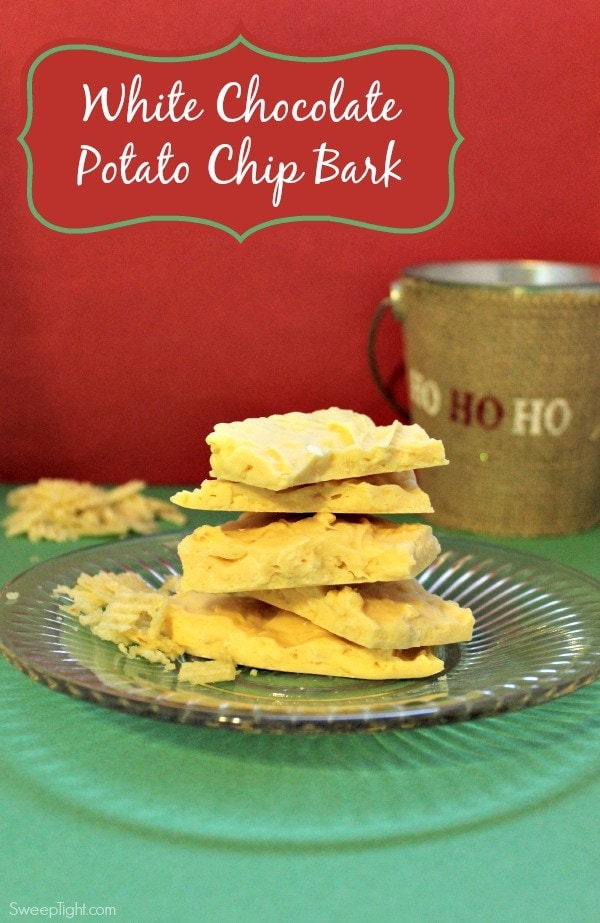 Lately we have been on a salty/sweet kick when it comes to treats.  Since one of my ultimate favorite candy bars contains potato chips, I figured why not try adding them to the bark?
This recipe is super duper easy and only contains two ingredients.  Bark candy can make a great treat for the holidays.  It's really inexpensive to make, too.  It's perfect to serve to guests, or add to tins or gift packages with your other homemade cookies and treats.  Not only that, it's so quick and easy to make.  You can whip it up in no time with little effort.
I used about one cup of crushed potato chips and I would definitely suggest using more.  It could use more salty and less sweet.  Mike loved it, though, so that might just be my opinion!  Play with it and adjust to your personal taste.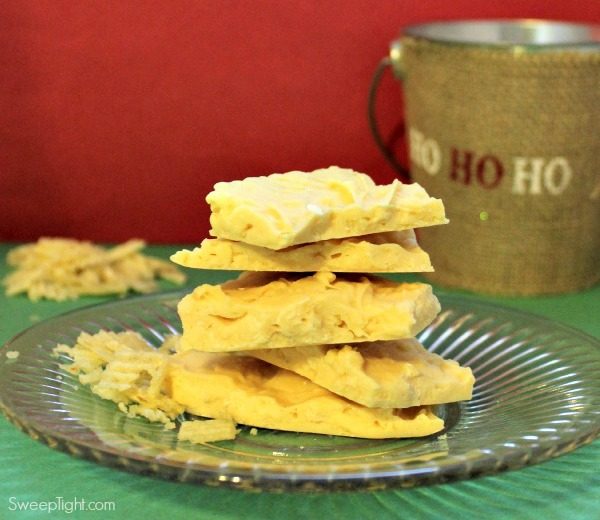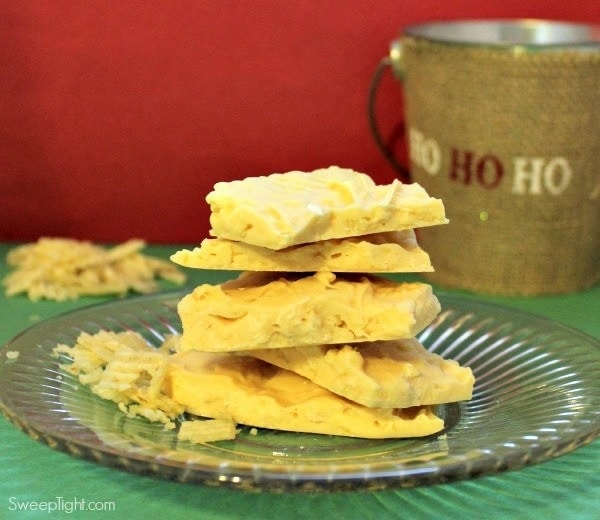 White Chocolate Potato Chip Bark Recipe
Ingredients
1 bag of White Chocolate Chips
1 1/2 – 2 cups crushed Potato Chips
Instructions
Cover a cookie sheet with waxed paper.
Melt chips using a double boiler or in the microwave.
Crush up potato chips.
Mix crushed potato chips with melted chocolate well.
Spread out on a prepared cookie sheet.
Let mixture harden. I put it in the fridge for about a 1/2 hour.
Break and crack candy into pieces for your bark.
Do you like white chocolate?  What about salty/sweet flavors?  What's your favorite bark recipe?
Rainbow Crumbs for You
Weekly newsletter with our latest posts and shenanigans.