Coquito is a word I had never heard of before. Turns out it is a delicious drink recipe that I am happy to share with you thanks to Lunchbox.  This is a sponsored post but all opinions are my own. Right now Nestle and Walmart have some inviting recipes highlighted to help "Celebra Con Sabor" or Celebrate With Flavor.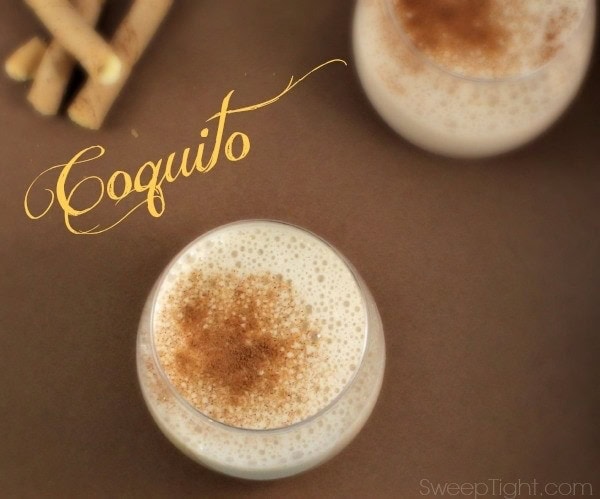 I had been on the hunt for new tasty drink recipes. Since I haven't been drinking booze much anymore, I wanted to find a unique recipe that would be tasty with or without alcohol. It will be my turn to host a girls' night in soon and I want to be prepared to impress. This coquito is right on the money. Creamy, rich, sweet, and indulgent are just a few adjectives that I would use to describe it.
This coquito recipe is super easy and only took about 5 minutes to whip up. I had all the ingredients in the house to make it in a flash. In fact, my sister has named it the "Quickie Coquito". We both challenge you to say that fast…or at all.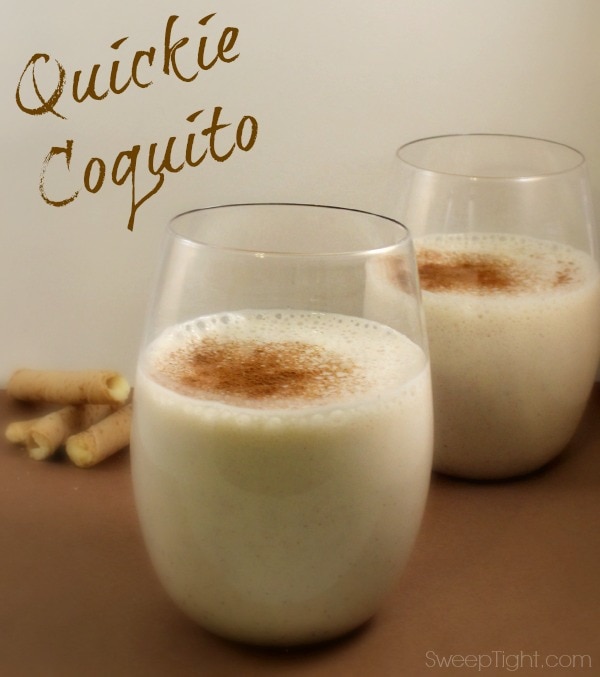 Easy Coquito Drink Recipe
All you need are the following ingredients:
Coconut milk
Nestle La Lechera Sweetened Condensed Milk
Nestle Carnation Evaporated Milk
Ground Cinnamon
Ground Nutmeg
Rum (optional, for adults)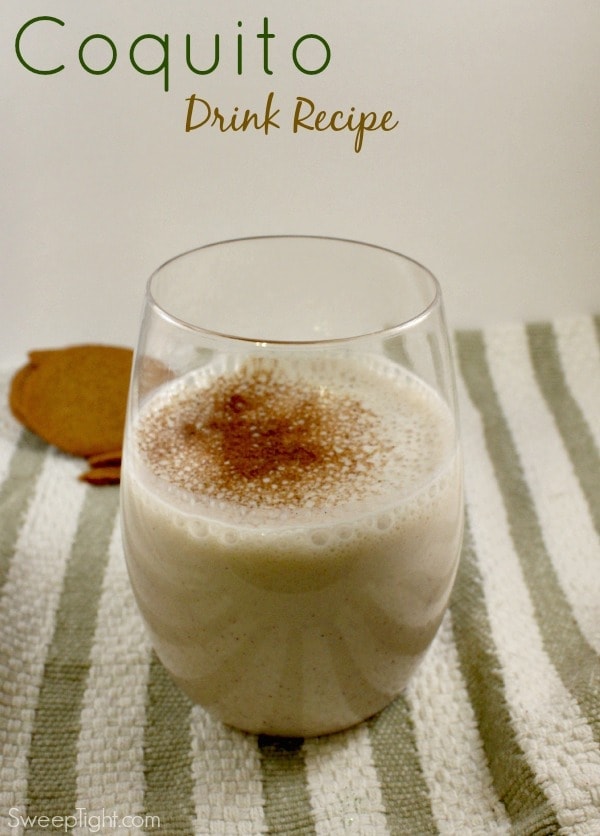 Ingredients
2 Cups Coconut Milk
1 Cup Nestle La Lechera Sweetened Condensed Milk
1 Cup Nestle Carnation Evaporated Milk
1/2 tsp Ground Cinnamon
1/2 tsp Ground Nutmeg
Rum (optional, for adults)
Instructions
Put all ingredients except optional rum into a blender.
Blend well.
Add rum if so desired.
Chill for one hour.
This was exactly what I had been looking for in a drink recipe. It can be enjoyed by all, with or without the booze. Mike and I devoured ours as if they were tasty milkshakes. When I have my girlfriends over, they can spice their coquitos up with some rum if they want. Either way it's an indulgent treat. Mike has already put in a request for me to make them again on Valentine's day.
Make sure to visit Walmart.com to see the other Celebra Con Sabor recipes that they have featured. With their easy-to-use tool you can even add the ingredients to your cart.
Have you ever had a coquito? What's your favorite specialty drink recipe?
Rainbow Crumbs for You
Weekly newsletter with our latest posts and shenanigans.