Part of the requirement for getting a bachelors degree in nutrition science is taking a class called experimental foods. You basically spend the entire semester creating and perfecting a recipe. This gluten free pancakes recipe is what my boyfriend, Evan came up with. Not only did he ace the semester, but we're eating breakfast like champions. Affiliate links are included to help pay all those pesky student loans.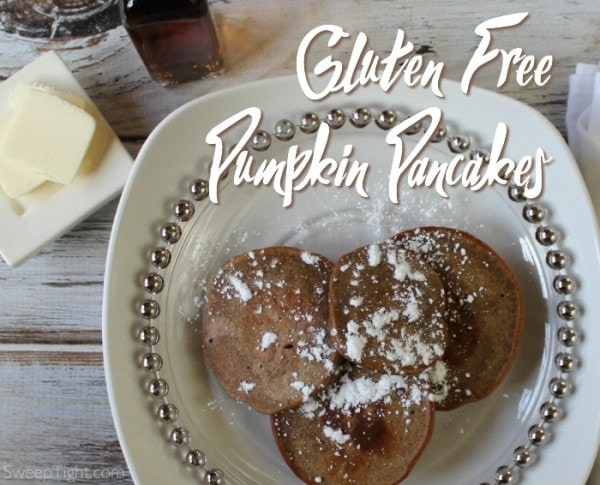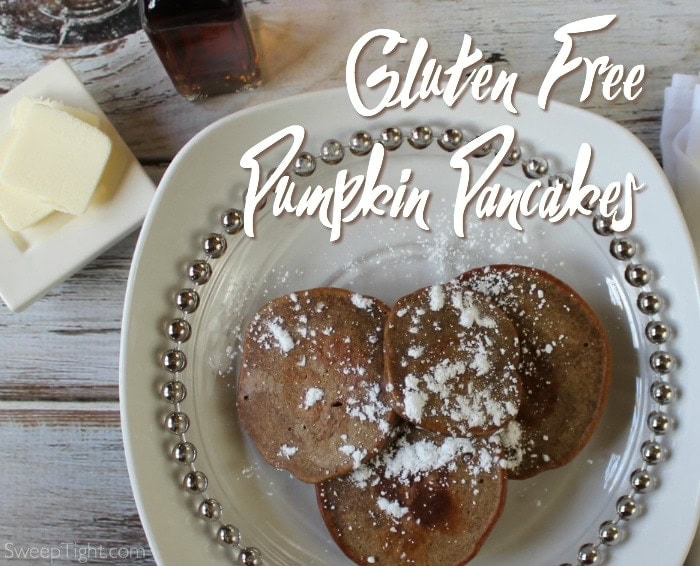 Healthy Breakfast Recipes
Breakfast is arguably the most important meal of the day so you better make sure you're getting a good dose of nutrients. But who has time to spend prepping healthy breakfast recipes with morning brain? Not us. So we make a TON of these gluten free pancakes and freeze them for the whole week. The whole family loves them.
None of us are sensitive to gluten, but while tweaking this recipe in class, Evan discovered the wonders of teff flour and now we're obsessed. It's super high in protein, fiber, calcium, and iron*. And, how cute is this–it's a species of lovegrass. But with all those powerful nutrients, these are the perfect pancakes to start the day.
*Tip: for increased iron absorption (since this is a plant source) serve with orange juice or something else high in vitamin C.
The following nutrition information is for 1 silver dollar pancake. Look at that calcium and iron!
Gluten Free Pancakes Recipe
We used our Blendtec Blender to whip up this batter, but it makes for a pretty dense pancake–which we like. But if you prefer a fluffier variety, you should hand mix and leave it kind of lumpy.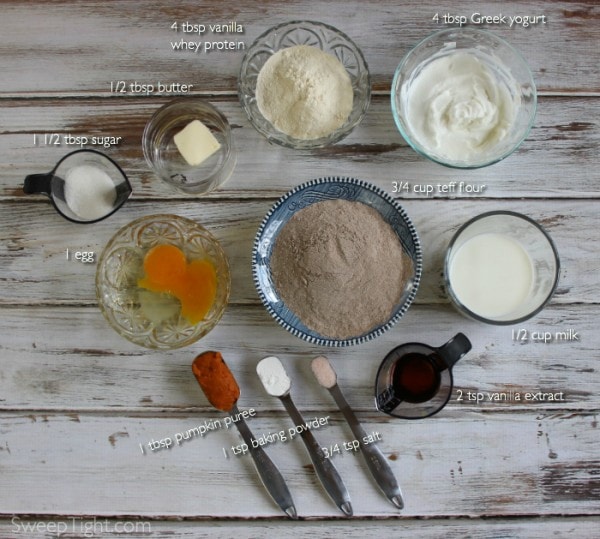 For 8 silver dollar (~3″ across) pancakes or 6 medium, you'll need:
3/4 cup teff flour
4 tbsp vanilla whey protein powder
4 tbsp Greek yogurt
1/2 cup milk
1 1/2 tbsp sugar
2 tsp vanilla extract
1/2 tbsp butter, melted
1 tbsp pumpkin puree
1 egg
1/2 tsp salt
Instructions:
Combine ingredients in blender or hand mix in a batter bowl. If using a blender, start with the wet ingredients first. If hand-mixing, start with the dry.
Preheat nonstick pan on medium heat.
Coat pan with a bit of oil or butter.
Pour batter for desired size pancakes and heat for about 2 minutes.
Once golden around the edges, flip and cook the other side for about 2 minutes.
Plate and sprinkle with powdered sugar. (optional)
Serve with butter and syrup or whatever your favorite pancake condiments.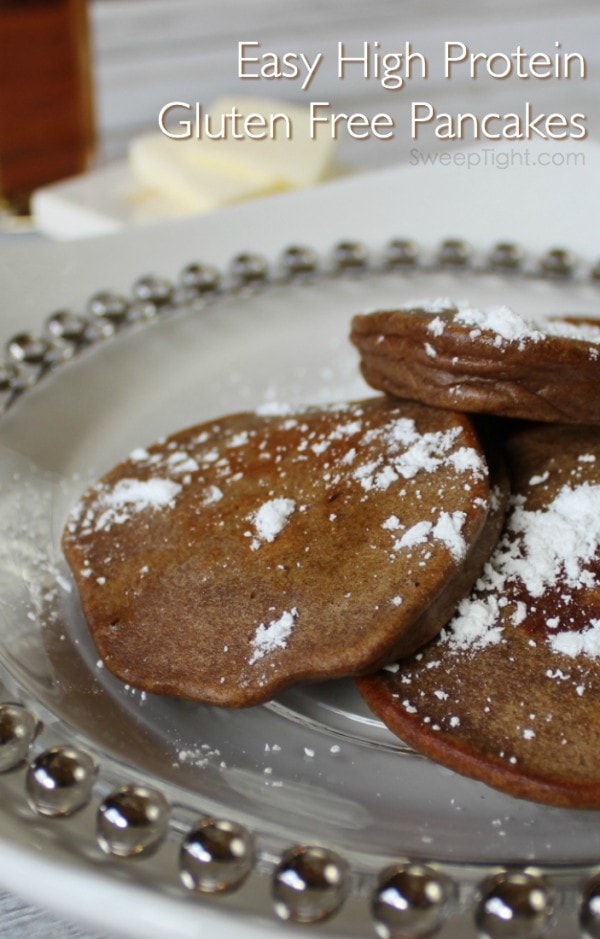 Do you have a favorite gluten free pancakes recipe?
Rainbow Crumbs for You
Weekly newsletter with our latest posts and shenanigans.