For those of us who have a difficult time throwing away disposable silverware, here is a plastic spoon craft. My whole life my grandma washed plastic silverware. The whole point of using disposable things is to, you know, dispose of it, but my gram just couldn't stomach it. I have inherited this trait and feel the need to upcycle. This post contains affiliate links to help support this blog.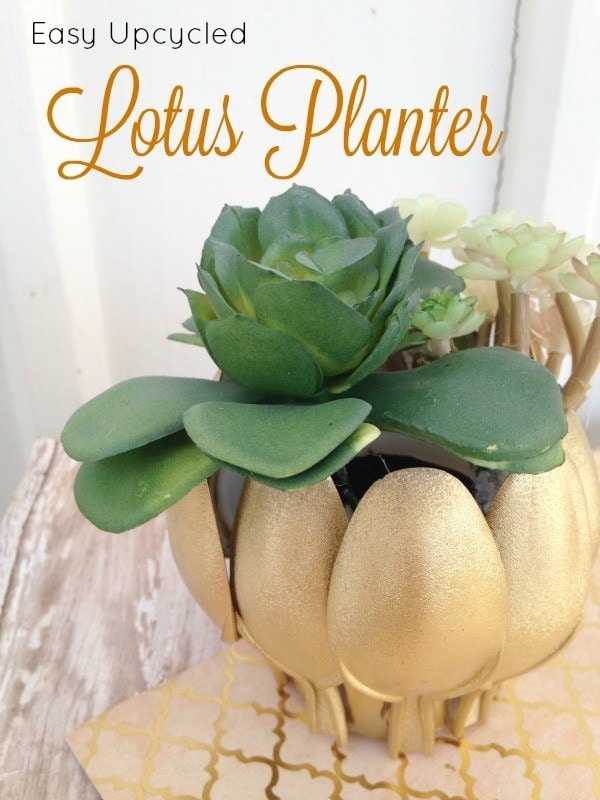 After your next gathering at which you use disposable silverware to save yourself clean-up time, and then end up washing them anyway, make this fun plastic spoon craft.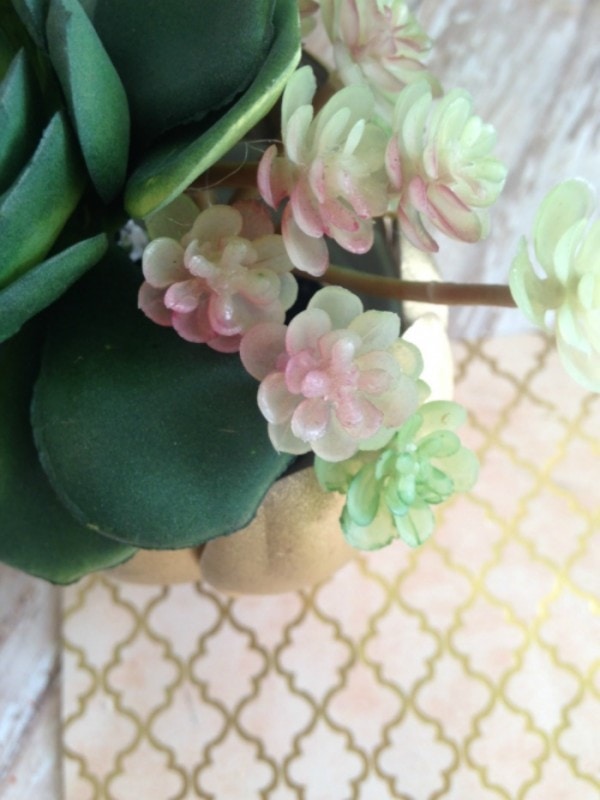 Plastic Spoon Craft – Easy Upcycled Lotus Planter
Supplies needed:
Directions:
Begin by snapping the spoons at the curve or neck of the utensil. You will find they snap quite easily in this part, and they will also best fit your planter if snapped here. 
Place the spoon heads on some scrap paper and apply two coats of gold spray paint. Be sure they are facing curved side up, since this is the way they will be displayed on the planter.
While the spoons dry, apply a coat of gold paint to the outside and inside rim of the flower pot. Be sure to remove the plant before painting.
Once the paint on the pot and spoons are dry, you can begin gluing them onto the pot one at a time. They can slightly overlap. Continue working your way around the entire pot.
Place the plastic succulent back into the pot.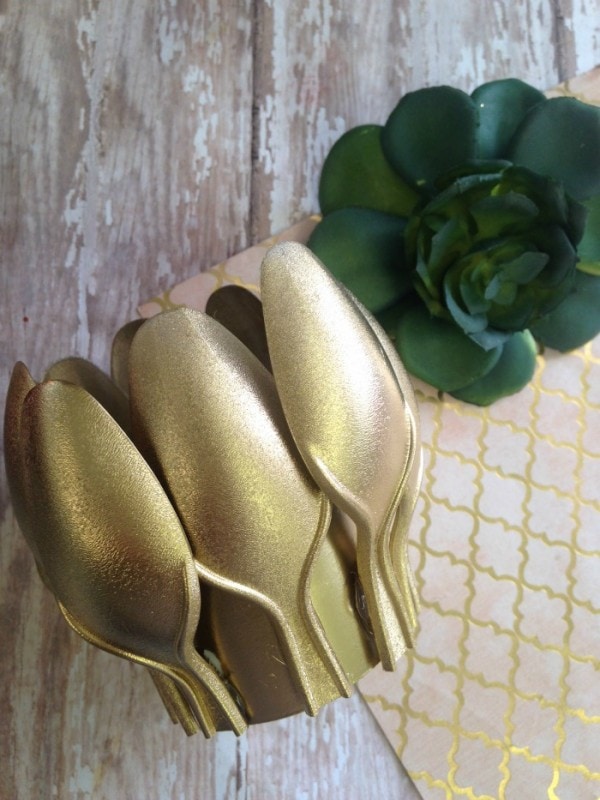 You can use different spray paint colors to match your home decor. The kids can even get involved with this plastic spoon craft. The tiny vase makes a cute gift for teachers, friends, family, or even add to an Easter basket. Think of it as a little hostess gift, or anything to brighten someone's day.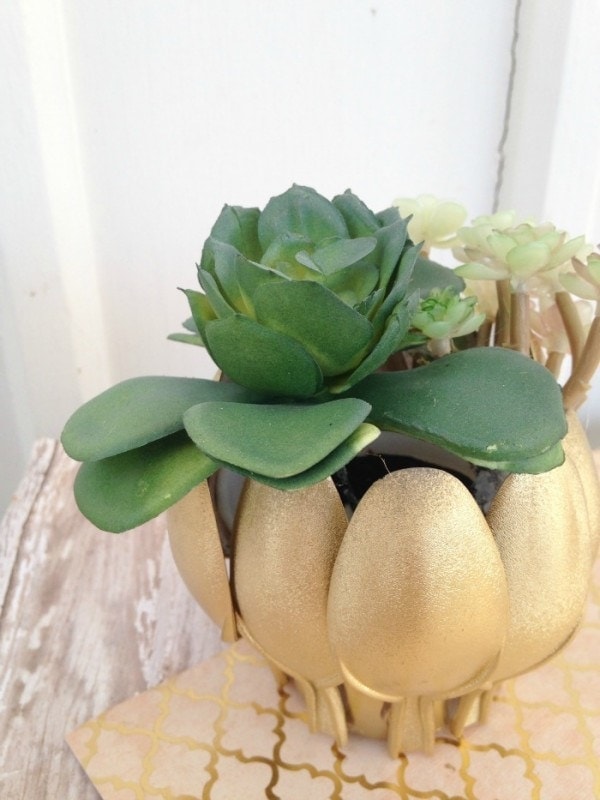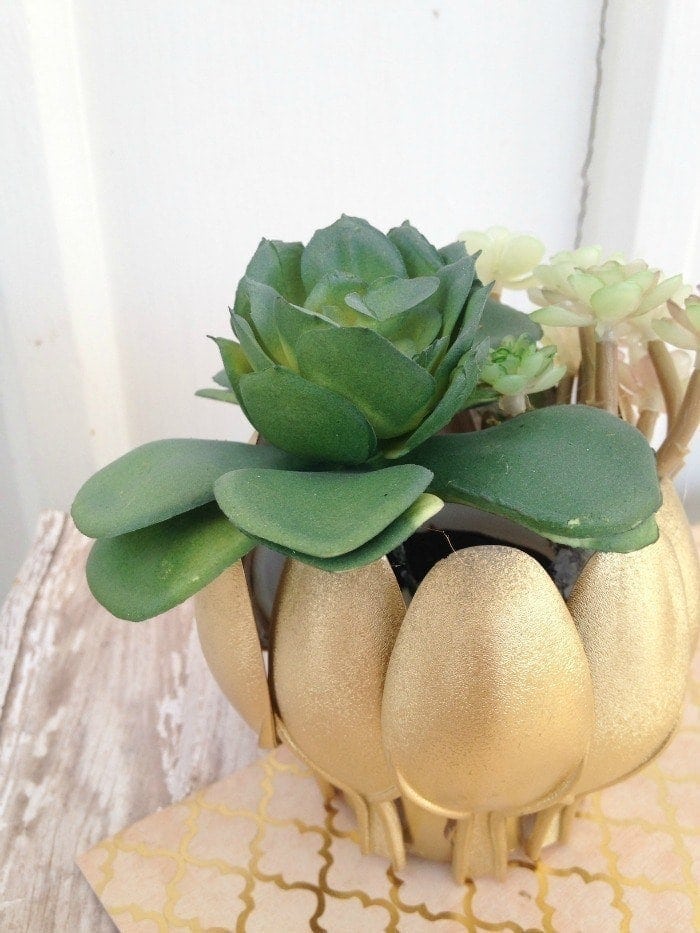 Have you ever made a plastic spoon craft?
Rainbow Crumbs for You
Weekly newsletter with our latest posts and shenanigans.