A traditional screwdriver drink recipe is easy to make. They are delicious, and arguably, one of the most popular cocktails out there. The ingredients of a screwdriver also make a great base to play around with. With little tweaks and additions to the classic cocktail, you can make a screwdriver drink recipe that will wow a crowd. Recipe intended for adults 21+ only. This post contains affiliate links.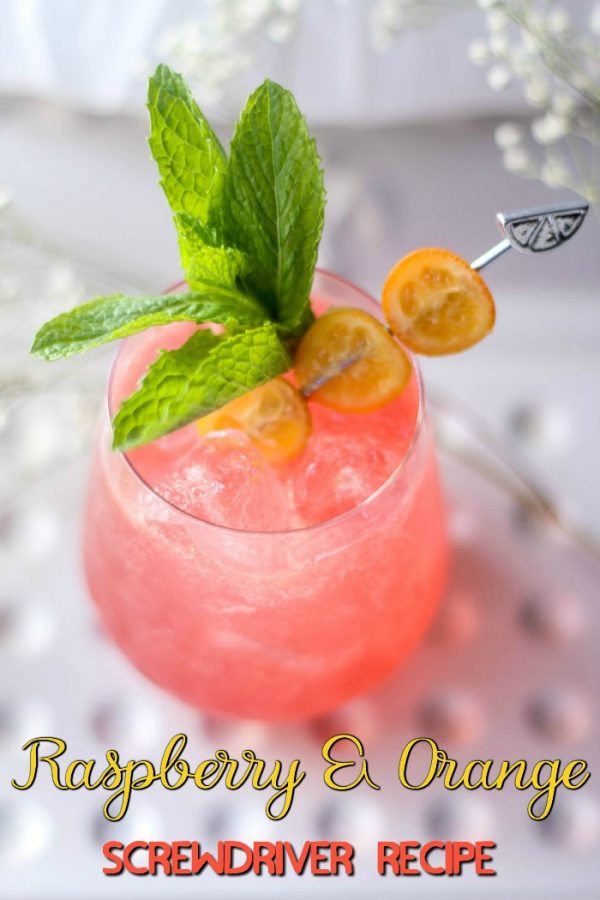 With all the flavors of vodka out now, it's tempting to experiment with them to make unique flavor combinations. I mean, Iced Cake Vodka? The name sounds like a dessert on its own. Playing master mixologist is a hard job, but someone has to do it, right? 😉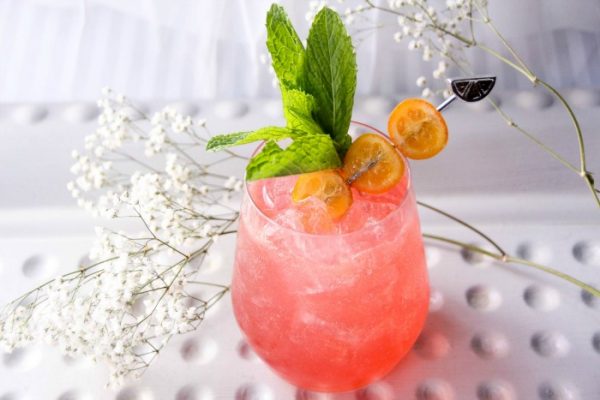 Drinks with orange juice are great to serve at events that take place earlier in the day. Like mimosas at breakfast, orange juice seems to add enough balance to make day-drinking a bit more socially acceptable. So, keep this screwdriver drink recipe in mind for wedding showers, or other daytime events. Maybe even blend the ice to create a poolside slushy. Yum.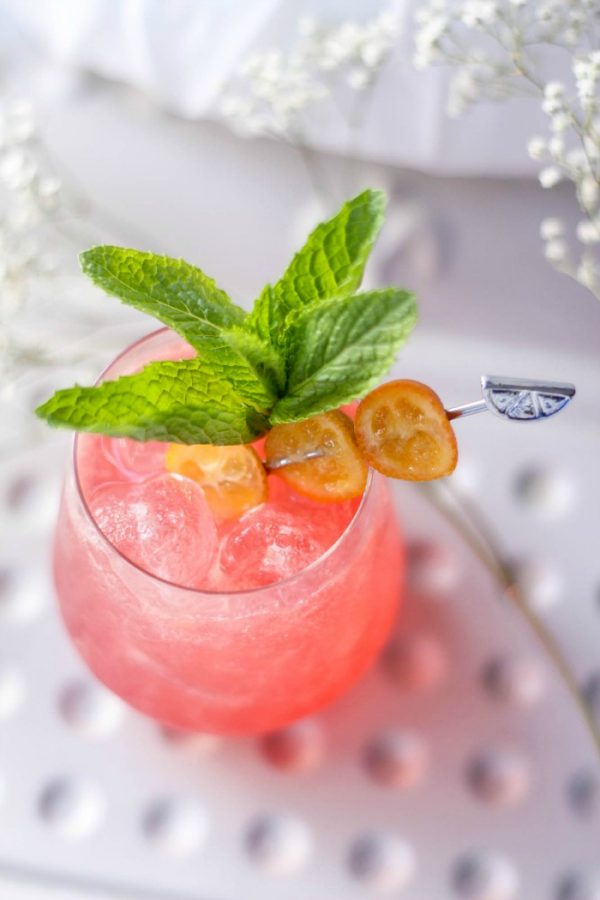 Raspberry and Orange Screwdriver Drink Recipe
Ingredients:
0.25 ounce Triple Sec
1 ounce Raspberry Simple Syrup
1 ounce Svedka Orange Cream Pop
1 ounce Smirnoff Iced Cake Vodka
2 ounces Fresh Squeezed Orange Juice
Crushed Ice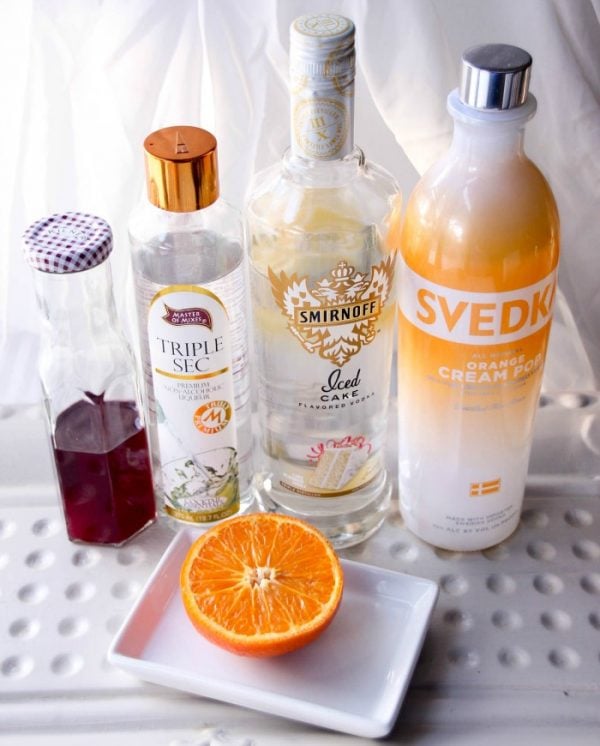 Directions:
In a cocktail shaker add Triple Sec, raspberry simple syrup, Svedka Orange Cream Pop, Smirnoff Iced Cake Vodka, fresh squeezed orange juice, and top with ice cubes.
Secure lid on the cocktail shaker and shake what ya' mama gave you (that'll be 30 seconds worth of shakin').
Strain into a standard rocks or whiskey glass.
Garnish with fresh halved kumquats on a cocktail pick (so fancy, right?)
Serve.
Drink responsibly, and never drink and drive.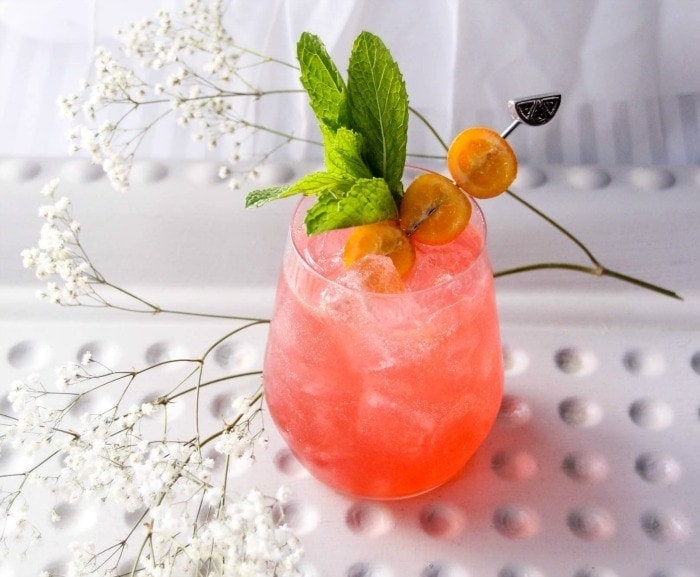 If you love citrusy cocktails, give this screwdriver drink recipe a try to change things up a bit. Be sure to let us know how you like it!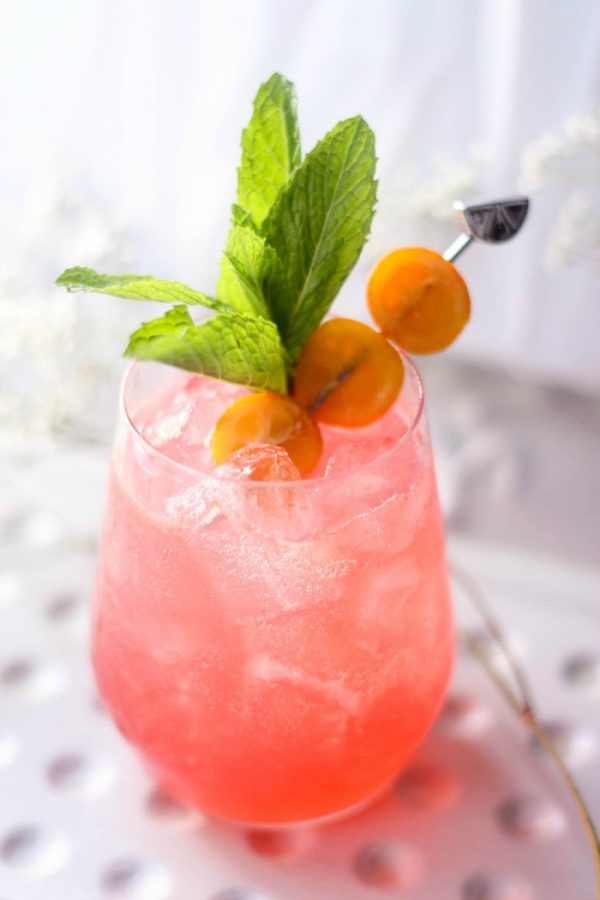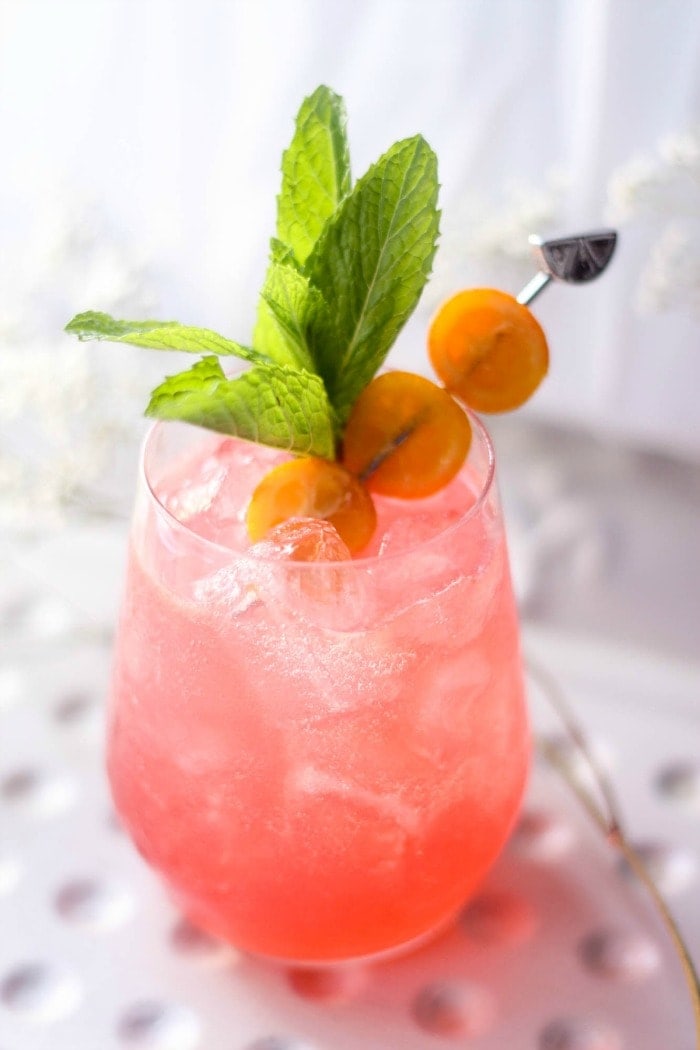 What's your favorite screwdriver drink recipe? 
Rainbow Crumbs for You
Weekly newsletter with our latest posts and shenanigans.