The first thing on my kids' minds when they walk in the house after school is food. It doesn't matter how much I pack them for lunch, it seems they are always starving the moment they get home. I think a huge part of it is that they'd like to procrastinate as long as possible before starting homework. Which is why I like giving them homework friendly food…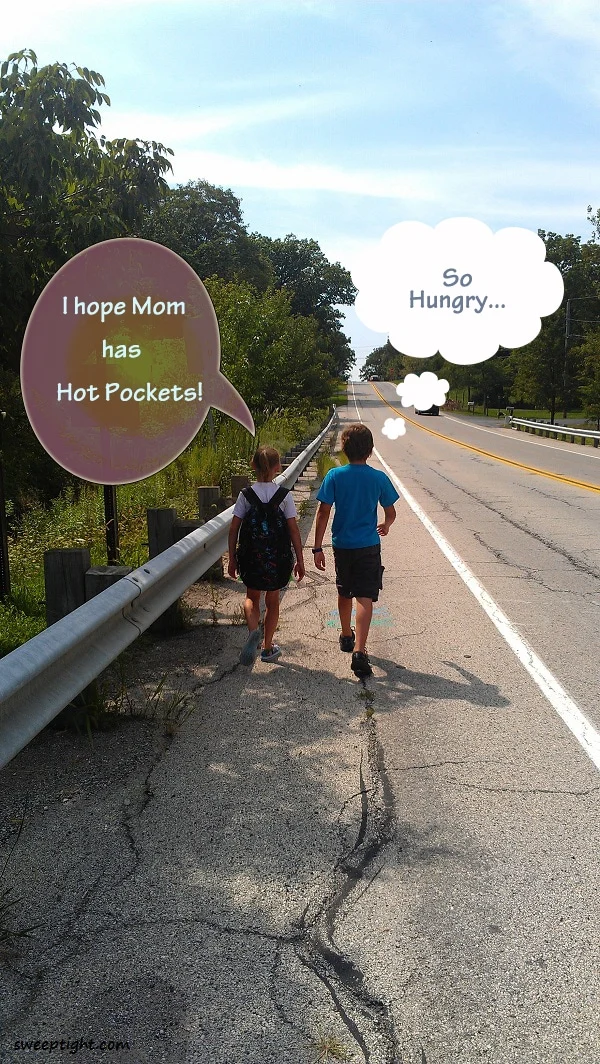 After School Food
With after school activities like gymnastics, soccer, karate, and so forth, homework, snack time, dinnertime, and showers sometimes have to overlap. Dinner in the shower?! No, okay I'm not that crazy. However, sneaking a snack food into homework time is great if it won't get messy, sticky or distracting. Which is why we love Hot Pockets!
They can easily be found in your Walmart's freezer section
#HotPocketSnacks can be made by the kids themselves
They won't break the bank
They come in a variety of flavors
Kids love them
Our local Walmart freezer section has several varieties of Hot Pockets available. And, at only $2.18 a box that's a great price! For a little over a buck, I can give both my kids a quick snack while they work on their homework. (These are pretty hearty so I usually just have them split one.)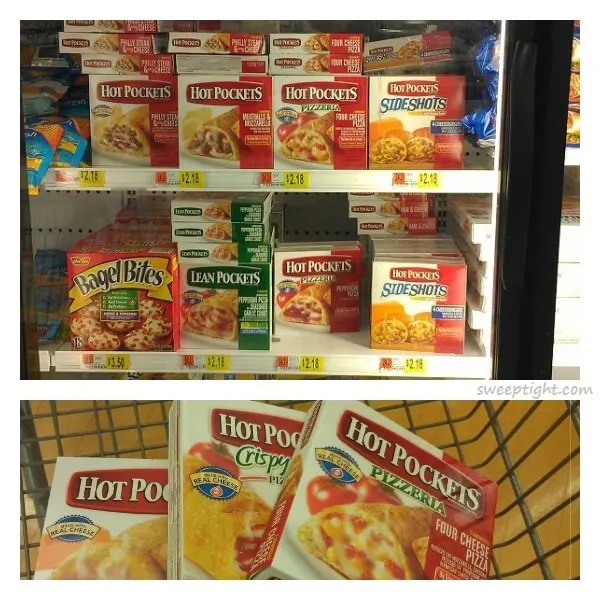 Occasionally though, we are all ravenous so we each get our own. 🙂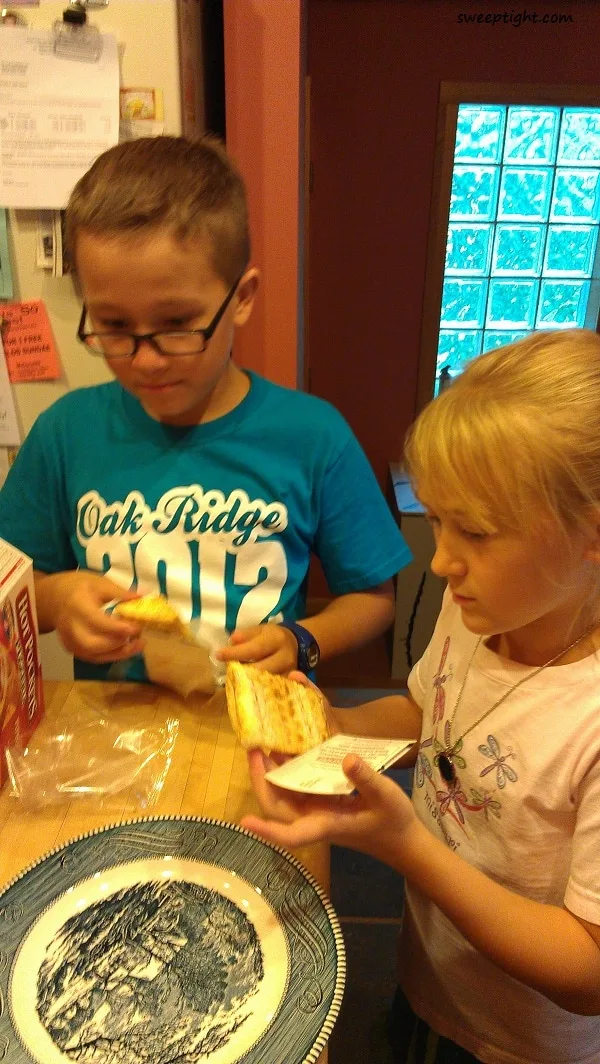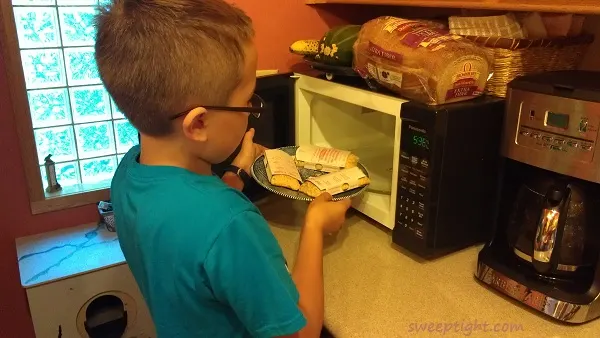 The kids love being able to prepare these all by themselves. Helping mom is something they find very rewarding. (Thank goodness!) Even Stewie the cat is in on the action.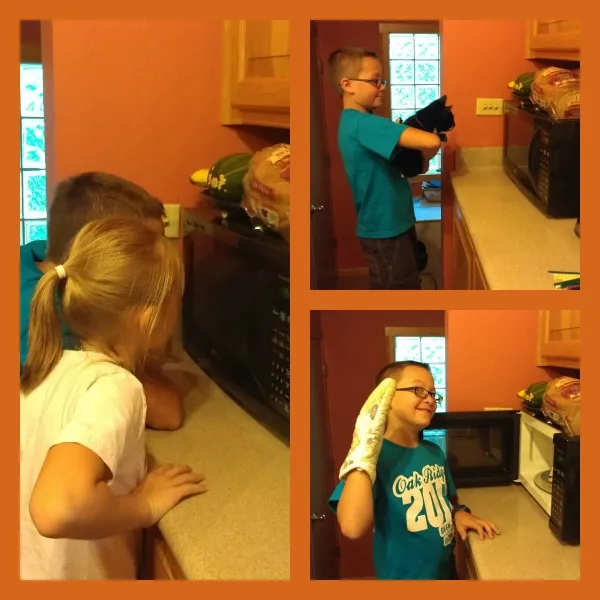 Adam's favorite are the Pepperoni Pizza Pizzeria Hot Pockets.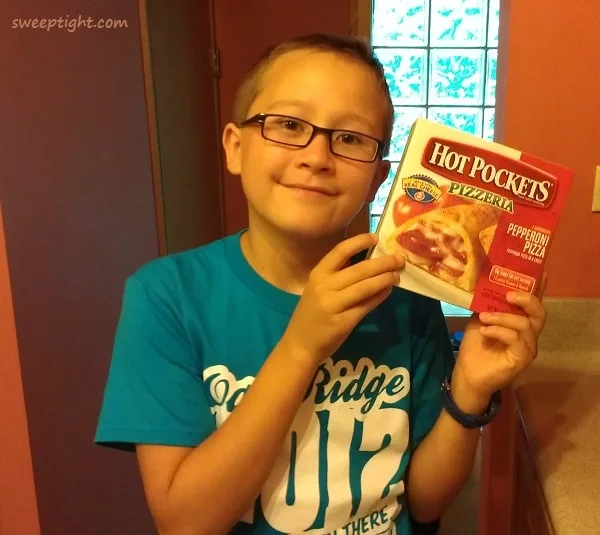 And, Chesney loves the Cheese Pizza Pizzeria Hot Pockets. Visit Hot Pockets on Facebook for more great ideas.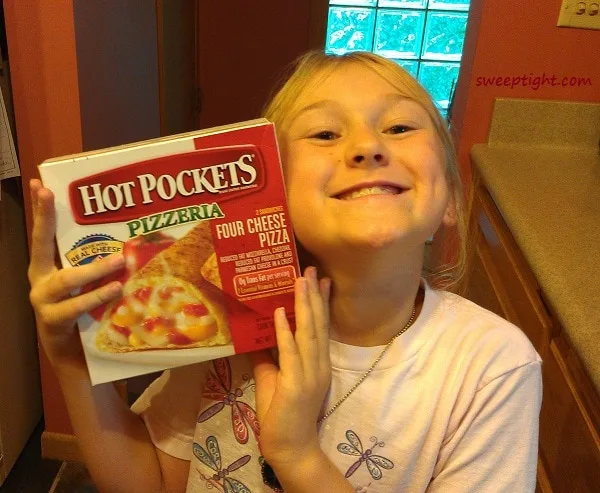 We always make sure to use proper kitchen safety rules when working in the kitchen. These are very hot when they come out of the microwave so be careful. You are really supposed to make one at a time, but we find it a big time saver to do all three, turning them all once in the middle of cooking.
Very little is wasted here. Time is saved, and we don't need napkins or paper plates. The "pocket" or sleeve keeps their little fingers clean and even tears away in strips so you can keep on biting without interference.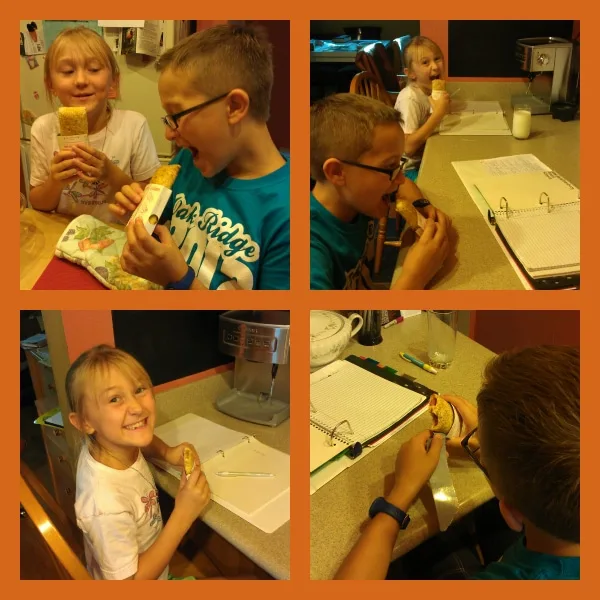 With a crazy schedule like ours, it's great to have these back to school snack ideas on hand!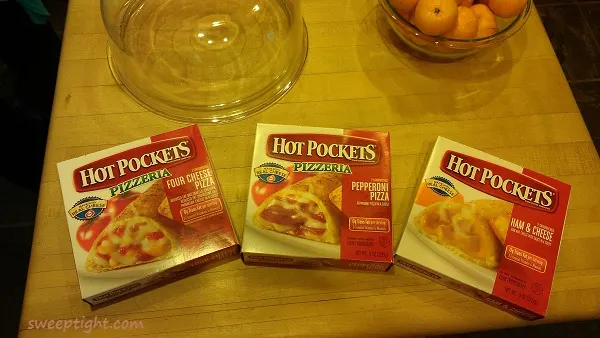 Disclosure: I am a member of the Collective Bias™ Social Fabric®Community. This shop has been compensated as part of a social shopper insights study for Collective Bias™ and Nestle #CBias #SocialFabric All thoughts and opinions are my own.