On our quest to give our pets more natural items, we were excited to receive our order from Only Natural Pet. This post is sponsored by Only Natural Pet on behalf of the BlogPaws Blogger Network. I am being compensated for helping spread the word about Only Natural Pet, but Sweep Tight only shares information we feel is relevant to our readers. Only Natural Pet is not responsible for the content of this article.
Only Natural Pet Products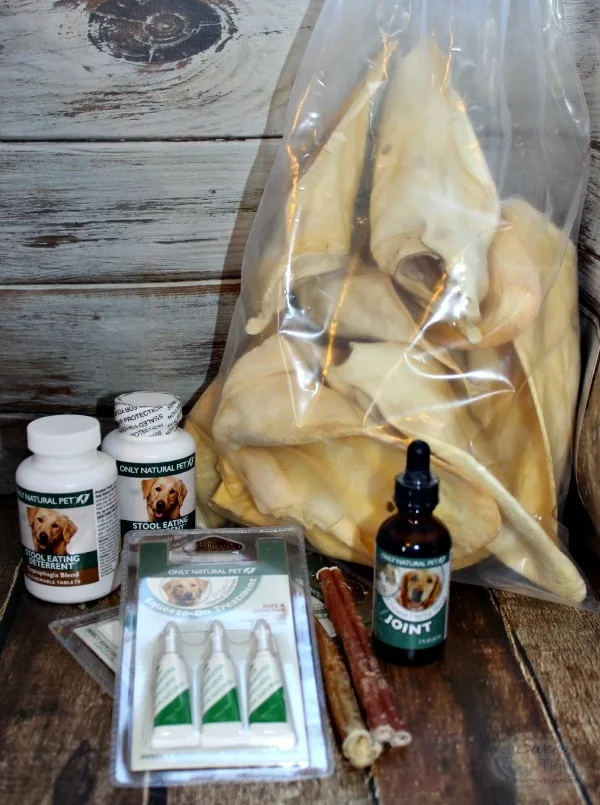 While browsing the Only Natural Pet site, it was hard to choose what to get our guys. There are so many items available and I was truly impressed at the lineup. I had been told during our interview with Alyse that they had a huge selection, and that's certainly the truth.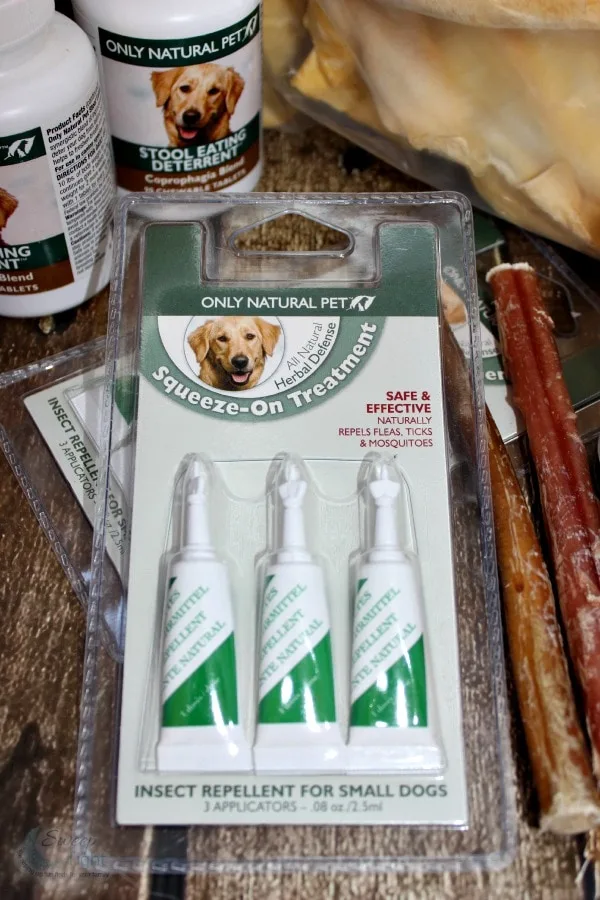 I was able to get a few necessities, a couple treats, and a behavioral problem treatment. I could have just gone nuts on treat shopping, but wanted to get a good feel for the products. Since warmer weather is trying to creep in here, I wanted to stock up on insect repellent. Using natural formulas had made me a little nervous, but I was assured by the Only Natural Pet team that they work quite well. Getting away from harsh chemicals makes me happy about this choice.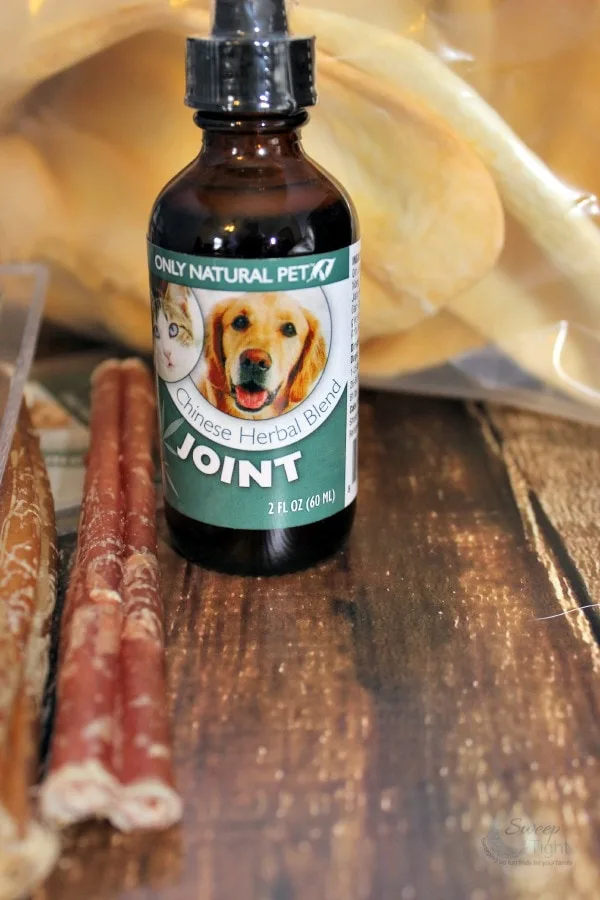 Our German Shepherd, Hilo, has been showing some signs of hip issues for a while now. We have been taking as many steps as possible to try to alleviate his discomfort. He's currently on a diet and taking the Joint blend from Only Natural Pet.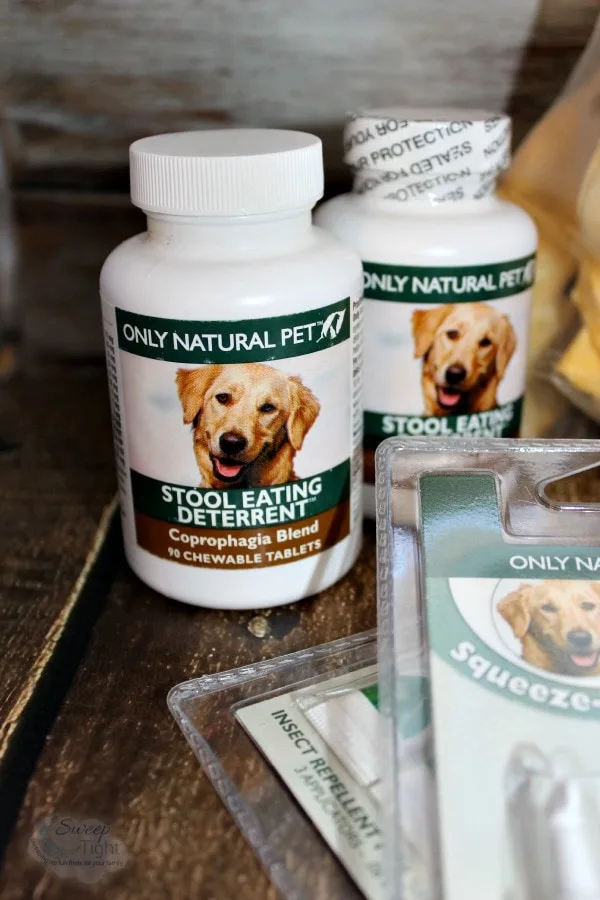 As I mentioned in a previous post, The Grump is a poop-eater. :/ This natural stool eating deterrent was at the top of my list. It's chewable tabs to give both dogs. The suggested dosage is one pill per 10 pounds of dog. The Grump gobbles down 2 pills with no problem, however, we are having a hard time getting Hilo to eat 10 pills. We would have to wrap them all in cheese and that would just destroy his diet. So, for now we will see how this works out with just Grump eating them.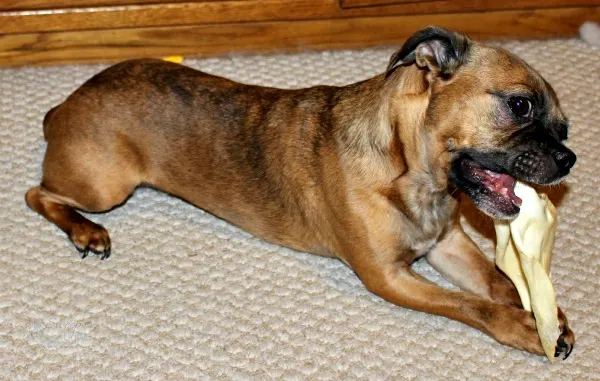 Holy chew toy heaven at Only Natural Pet. We got an enormous bag of cow ears and our dogs couldn't be happier. Both dogs just love to gnaw on these huge ears and it keeps them busy for hours. They do smell a bit, so I try to keep them off of the bed and couch while eating them.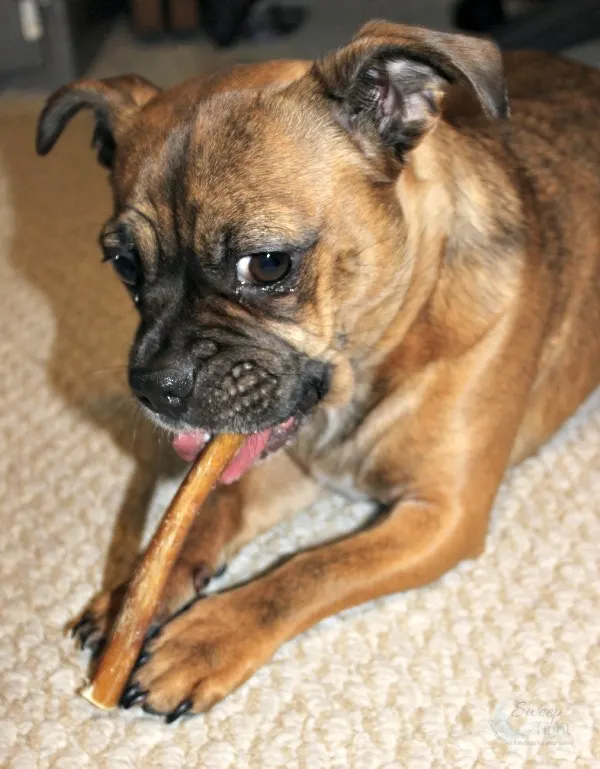 The Bully Sticks are another chewy treat that our guys just love. They must have a great flavor because I noticed both dogs licking them a lot more than just chewing the sticks.
We are loving the products from Only Natural Pet and excited to have it as a convenient online source for natural pet needs. I found the prices to be quite affordable and will definitely be a frequent shopper.
Learn more about Only Natural Pet and see what steps you can take to make more natural choices for your furry babies.
Which products catch your eye?