Banana ice cream is another way to use up overripe bananas. Just a head's up – I used an ice cream maker for this recipe. I know there are ways to avoid using a machine, but I have never tried them. This post contains affiliate links, but all opinions are my own.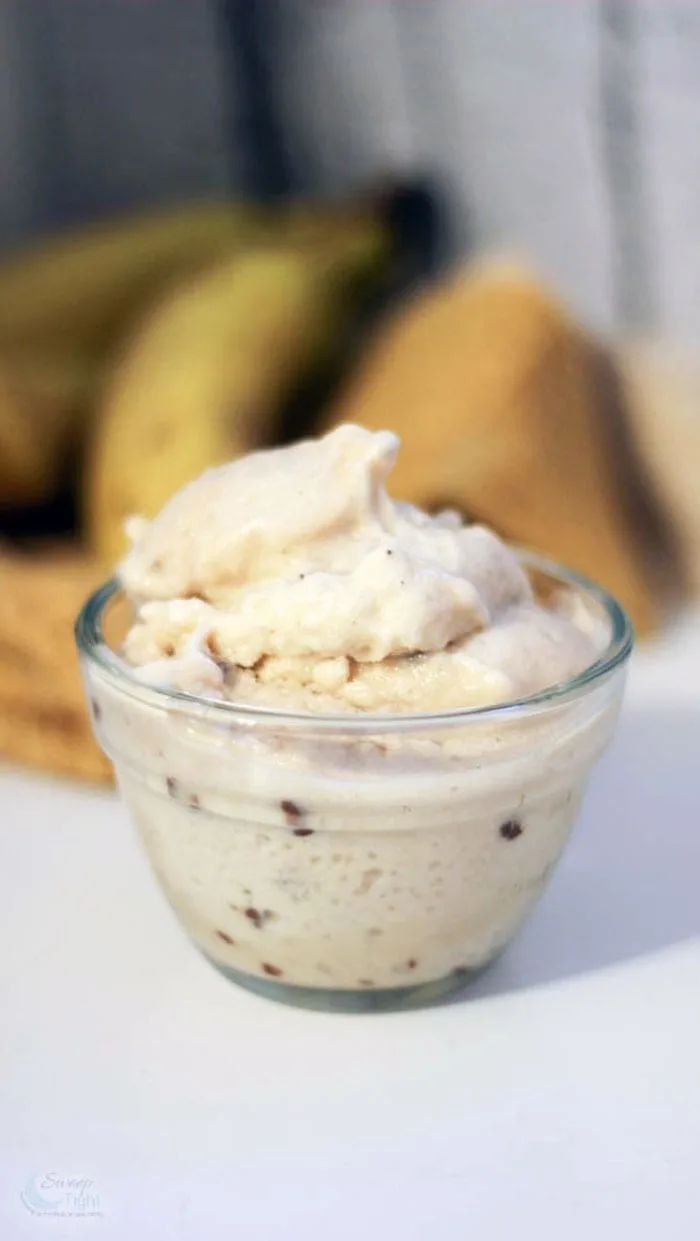 I want to use my ice cream maker more often. It's one of those items I just had to have while we were registering for our wedding. That, along with the bread maker, which I have yet to use. I love ice cream more than pretty much any food on the planet, so let's do this. As usual, we had some bananas perishing on the counter. I had to do something with them to avoid being wasteful.
A few notes about this recipe: Using heavy cream would make the ice cream creamier, but I wanted to lessen the calories a bit, so I opted for Greek yogurt. The Nutella was actually an afterthought. The banana ice cream wasn't all that flavorful, so I decided to plop some Nutella in it while it was still churning. The Nutella swirled in but froze into chunks which ended up being pretty delicious.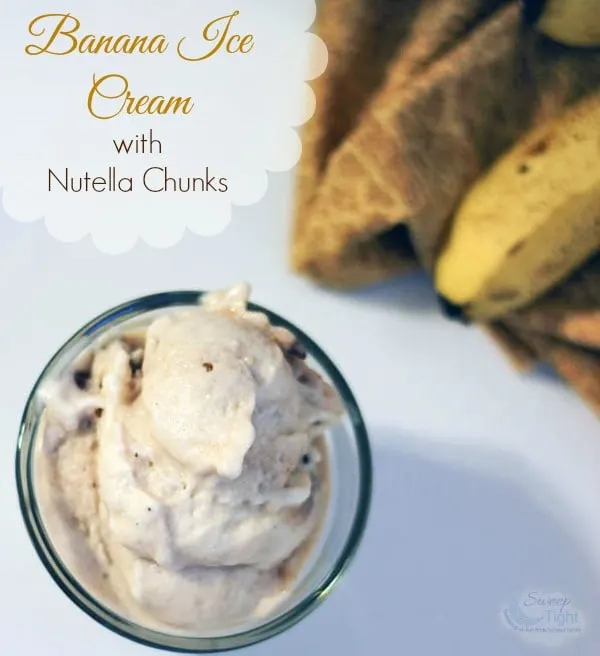 Banana Ice Cream Recipe with Nutella Chunks
Ingredients:
Instructions:
Put everything except the Nutella into a blender and blend well.
Add mixture into your ice cream maker and churn as per the directions.
Drop the Nutella in while the ice cream is churning. It will swirl in and form chunks as it freezes.
Store in freezer.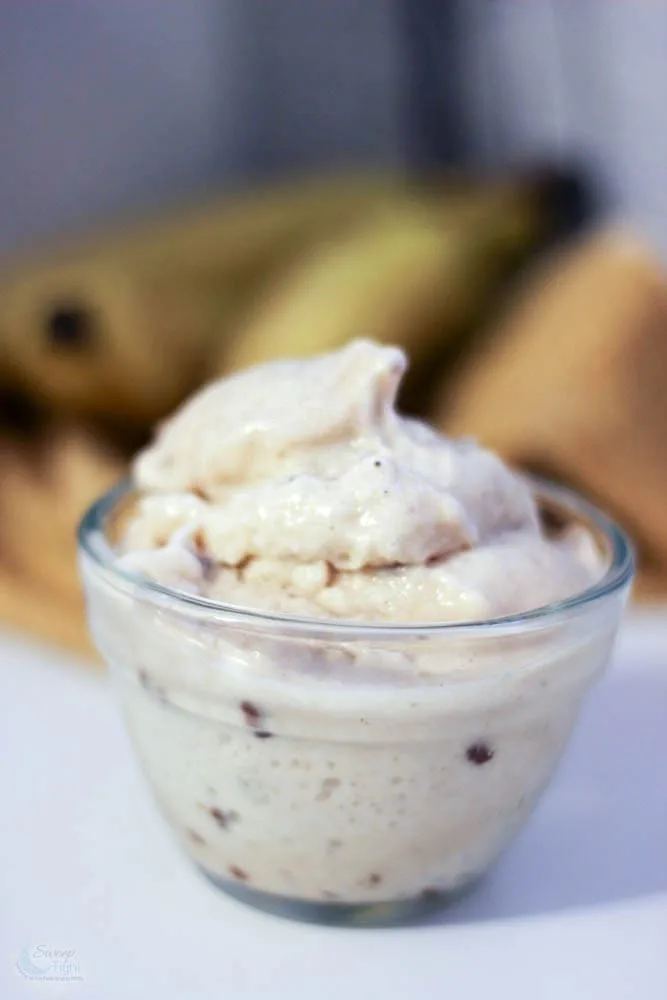 The banana ice cream tasted the best after I froze it for a few hours. It's ready right when it's done churning, but, in this case, the texture and flavor were at their best after being in the freezer for a few hours. I will definitely make this again. We have racked up quite a few recipes to use up bananas, so be sure to check them out, as well.