I was inspired to make an Owl Cake based on the Owl Cake recipe in the book, Cake My Day. You will have to buy the book to see their version but in this post I will share mine. This is a Fashionista Event and a promotional item was provided to me by Sweetworks.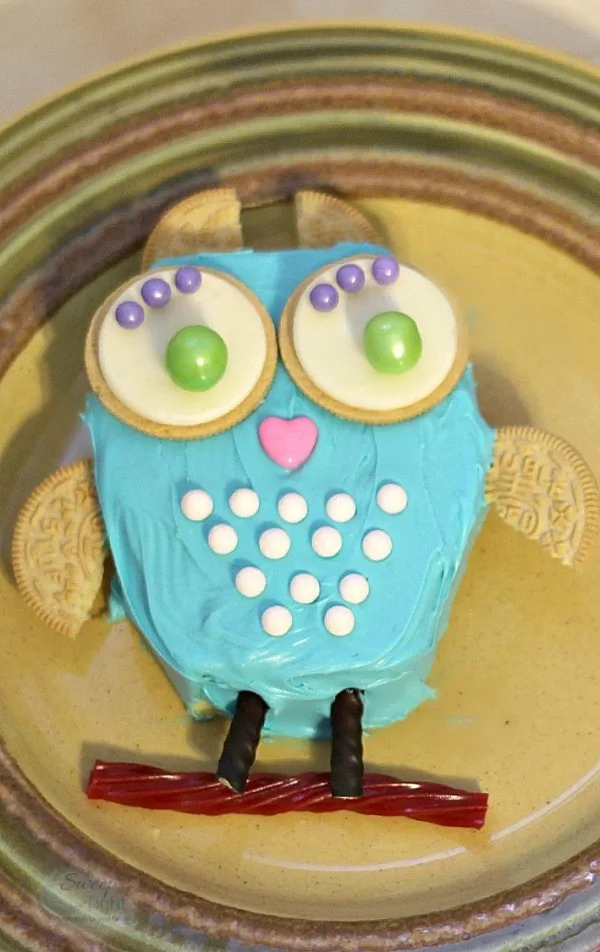 DIY Owl Cake
I have never been all that creative when it comes to baking. Some people can envision projects, and have a great eye for what they would like their creation to look like. That's not me. I hope that it will be someday, but for now, I need inspiration like those that come from the Hello, Cupcake blog and Cake My Day book. The Owl Cake is a perfect starter project. It's an ideal way to practice decorating without having to worry so much about the baking part. Not to mention, it's a blast for kids!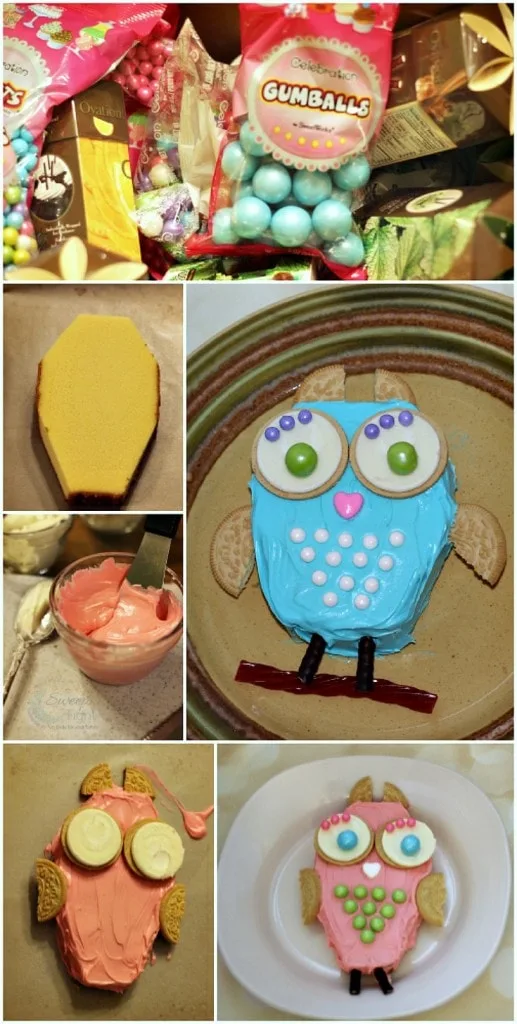 Using store-bought pound cake, you simply cut it in half crossways, and then trim the corners to create the shape. They go into a lot of detailed instructions in the book. One pound cake will get you two owls to decorate. Color vanilla frosting with food coloring and frost the cakes. Use Double-Stuffed Golden Oreos for the eyes, ears, and wings. The rest is all about your creativity using Sweetworks candy. I used the follow Sweetworks candies on my owls:
Shimmer Bright Pink Sixlets
Shimmer Lime Green Sixlets
Shimmer Spring Mix Sixlets
Shimmer Spring Mix Pearls
Shimmer Turquoise Gumballs
Pastel Hearts Sweet Shapes
Mint Ovation Sticks
Raspberry Ovation Break-A-Part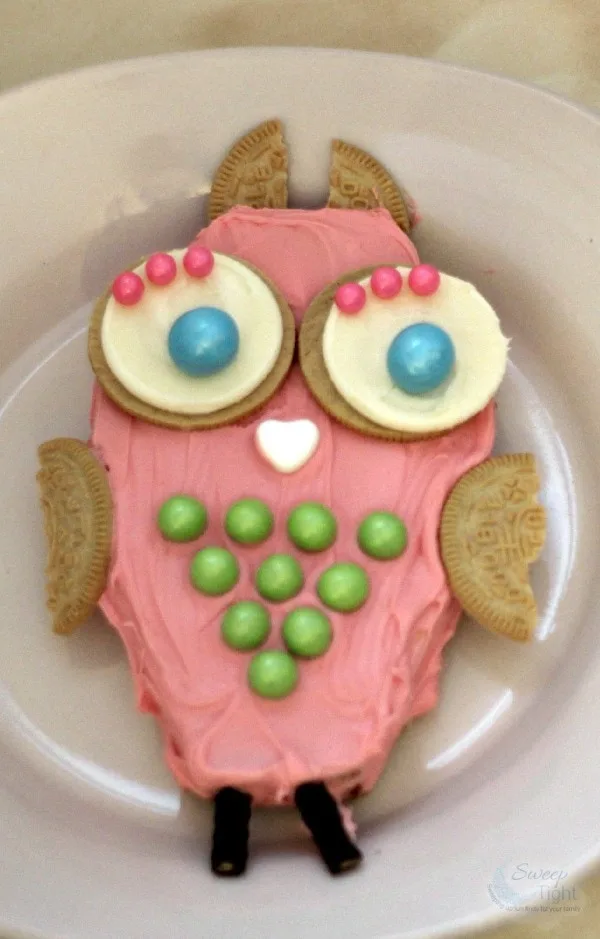 Owls are adorable and so are these easy cakes. Get creative and decorate them as crazy as you want. Get the kids involved and make it a family project. My only regret is not decorating them on the plates I wanted to serve them on. Once you frost them, they are hard to move without making a mess. Overall, the owl cakes make for an adorable and easy project for the whole family to enjoy.