As far as funny dance videos go, I didn't think it would be easy to top LMFAO's Sexy and I Know It. But then, my kids came home singing some gibberish and dancing like total fools.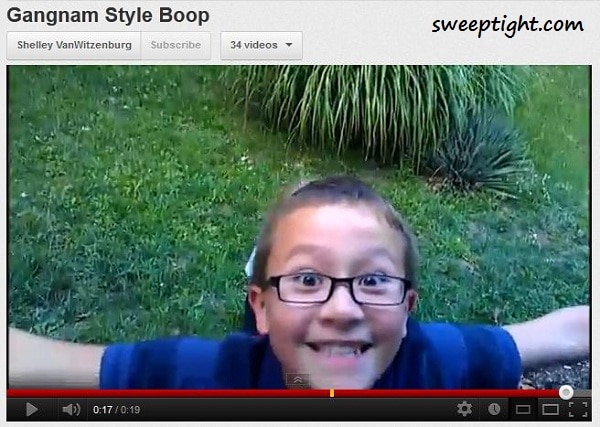 Funny Videos starring MY KIDS
My son, Adam, also known as Boop, is proving to have some pretty impressive dance moves. He is now 11 years old and he just keeps getting better!
Here he is in Gangnam Style Boop:

His sister, Chesney, is such a spaz! LOL
Where it all started… Here he is when he was just 4 years old, and his little sister was only a year old (you can hear her laughing in the background.)

He is really good at shuffling too, but I haven't caught him on any videos just yet. I will definitely be getting that recorded soon and I'll be sure to share! 🙂