Subscription box memberships are so hot right now. We are having a blast unboxing them on our YouTube channels. My nephew, Adam, received the TeeBlox which is perfect for him. TeeBlox is ideal for gamers and geeks. A blox was sent and affiliate links are used in this post. All opinions are our own.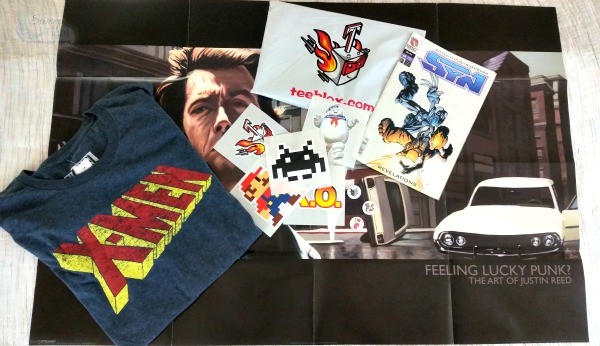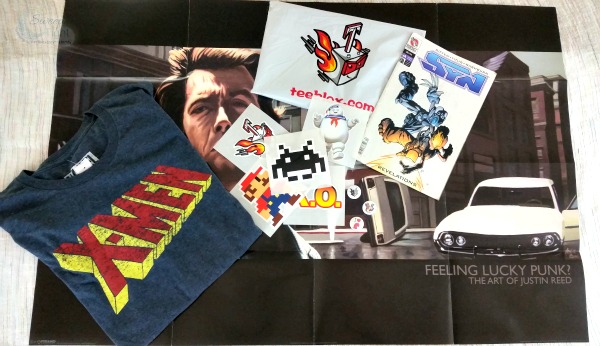 Subscription Box for Gamers and Geeks
TeeBlox is a monthly subscription box service that sends licensed geek and gamer gear. Customers can choose from four different themes: Games, Movies & TV Shows, Beers & Liquors, and Hot Meex. At only $10 per month, this is an exciting surprise to get in the mail each month.
As you can see from the video, we received a nice assortment of goodies from
TeeBlox
. An X-Men t-shirt, stickers, a poster, a comic book, pins, and more. I would say it's well worth the $10. A licensed t-shirt alone is usually more expensive than that. Plus, all Adam's notebooks and binders are finally being appropriately adorned with stickers. He's also becoming addicted to pinning the tiny pins all over his backpack.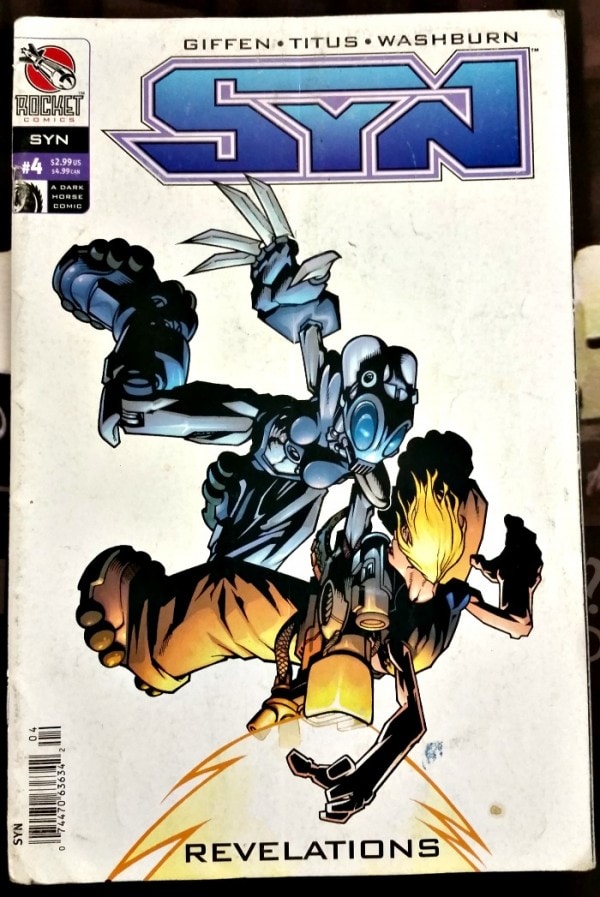 As for the comic book, none of us were familiar with the one we received. "Syn" is an older comic (from around 2003-ish) but we loved getting a taste of a new storyline. I mean, a true geek would never complain about getting any sort of comic! We always love adding to our collection.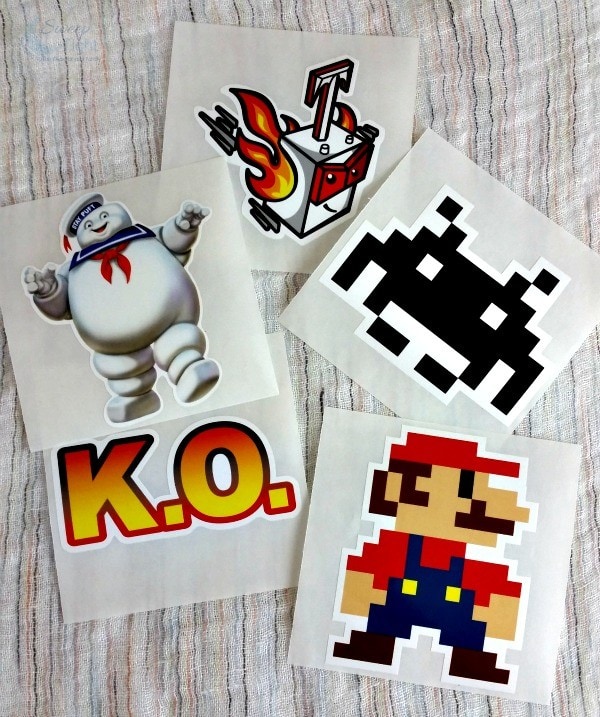 I can think of several people — not just guys — that would love to receive this subscription box. Adam's younger sister was a wee bit jealous when she saw all the goodies. I'm not going to lie, I was too. My currency as a child was stickers. It was as if he was opening a treasure chest!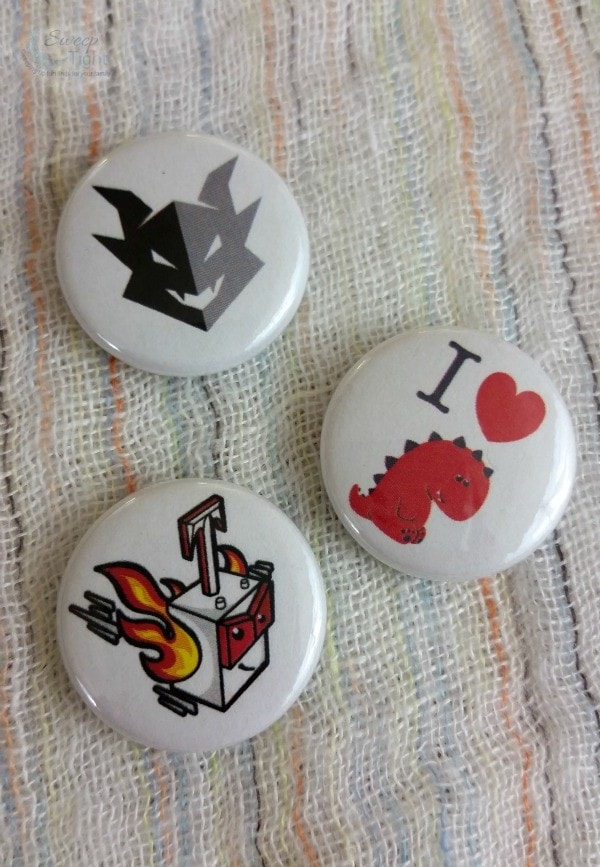 Join TeeBlox and receive 10% off your first month!
Who in your life would love a TeeBlox subscription box?