Karina has sent me several comfortable dresses to review. I am working with a group of fabulous bloggers during the Karina Dresstacular™ Event. All opinions are my own. Since Thanksgiving is coming up, I wanted to find something cute to wear. This year we are going to my Grandparents' house.
That means we will get there early to help and have a long day of running around. I have learned to dress as comfortably as possible for this holiday.
Of course, everyone takes tons of pictures, so it's important to also dress cute!
Comfortable Dresses for the Holidays
The Josie style from Karina is exactly what I was looking for. The fit is a flow-y and free swing a-line style. There's plenty of room for me to enjoy my Thanksgiving feast without worries.
It's also flattering enough to still be stylish. The long sleeves are welcome for the cooler weather. The material is not too heavy, so it won't get too hot while inside around the hot oven.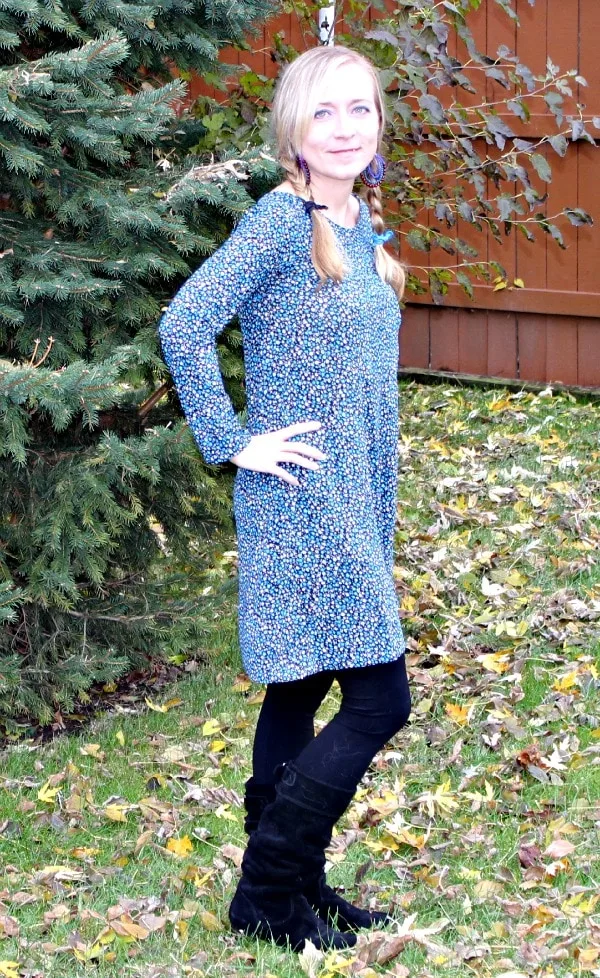 This style is definitely my favorite so far. It's so versatile in that it would be easy to grab a cute belt and make it a little more fitted for a date night. Since it's now pretty cold, I wore black tights and boots. Many different looks could be created by changing this up.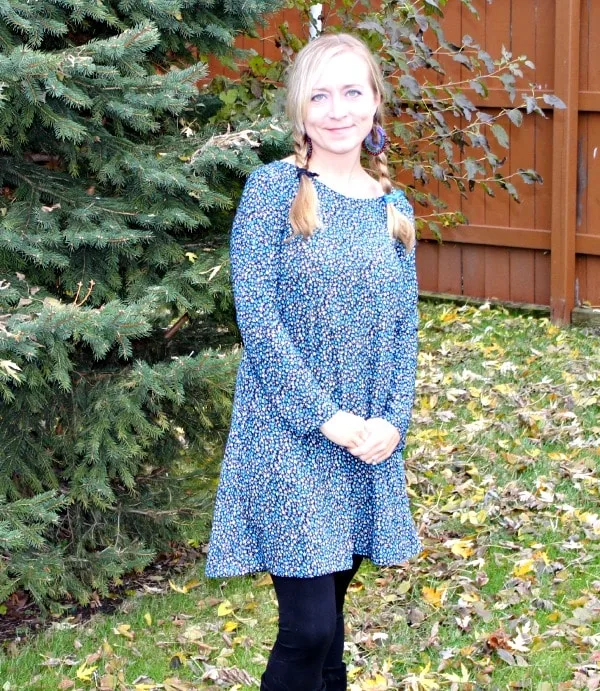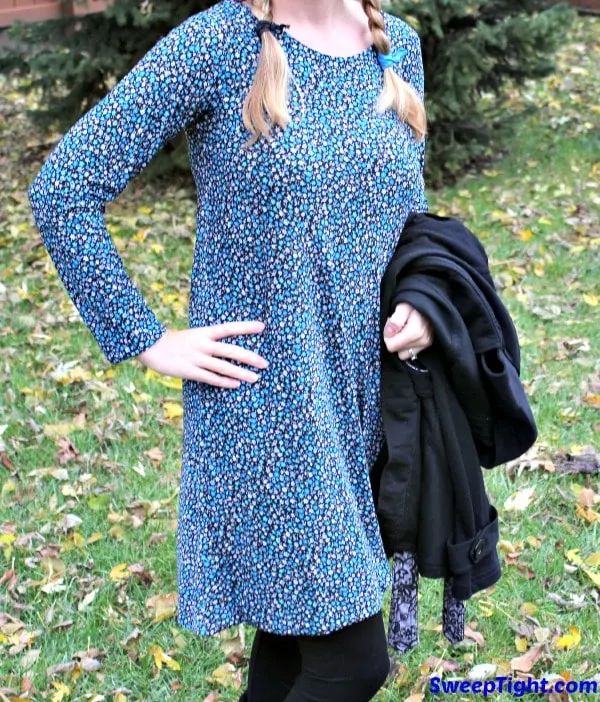 The Josie style dress comes in several different patterns. This is the Blue Floret. It's the same amazing material that all the Karina dresses are made with.
Super easy maintenance with no dry cleaning necessary! I almost feel like this material might break some kind of girl-code… like it's illegal to be this comfortable in a dress! 😉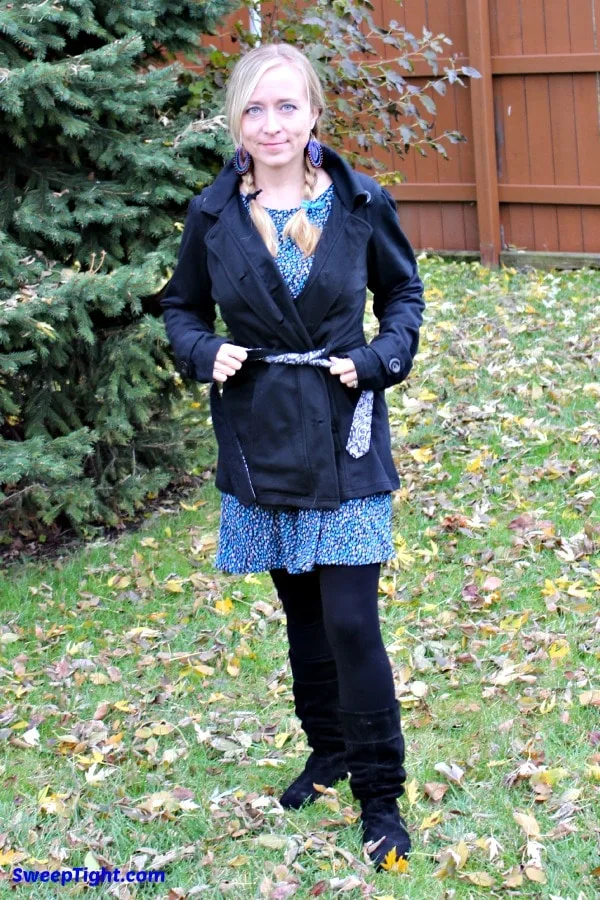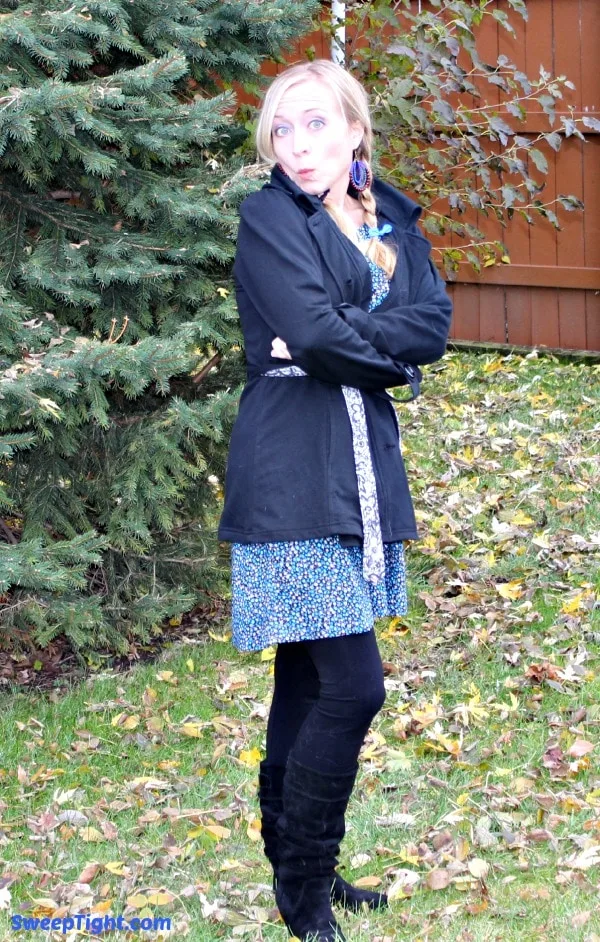 I am happy to have this dress in my line-up. It's going to be my go-to choice for many occasions for sure! If you are looking for comfortable dresses for the holidays, I highly suggest shopping at Karina.
Sign up for the Karina newsletter for exciting updates, sweepstakes and specials!
If you are a blogger and you would like to do a review of a Karina Dress, they choose their reviewers from their affiliates! You can sign up to be a Karina affiliate here.