Geek. It used to be a name that mean kids taunted other kids with. Now it's a badge of honor. Geeks are the new cool, and gifts for geeks are the all the rage this year, but if you're not a geek, it can be daunting trying to figure out what to get for the nerdy guy or girl in your life. I was able to find some great gifts for the geeky season, and I'd love to share them with you. Shopular has sponsored this post, and it also contains affiliate links. All opinions are my own.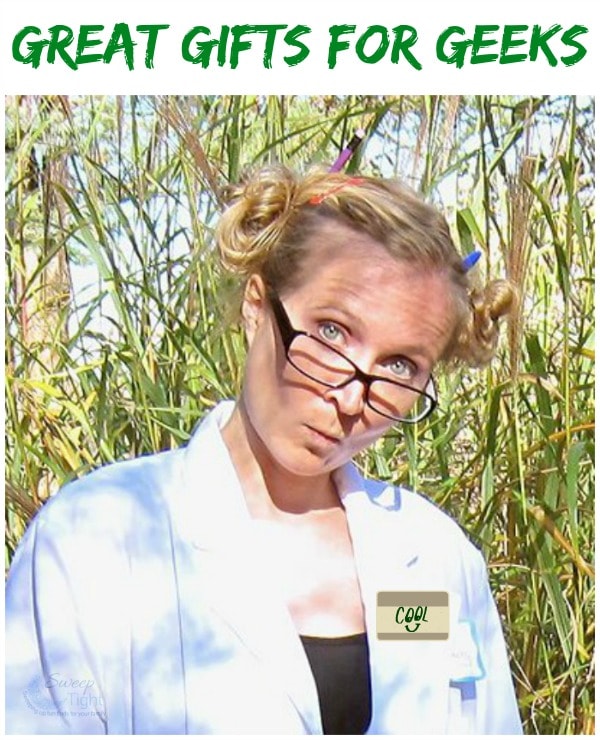 Gifts for Geeks that They'll Geek out Over
From Star Wars to PlayStation 4, the geek culture covers pretty much everything electronic, sci-fi, and fantasy related. That's why it's so difficult to decide what to get for the geek in your life. I like to think I've put together a nice list that has a lot of different options.
This is a big one. It has amazing graphics and an amazing lineup of games. From role playing games to first person shooters, the sheer variety of games is astounding. The PlayStation 4 has a large library, but like its predecessors, the majority of its games are platformers and RPGs, so make sure your geeky giftee is into that sort of thing.
Another biggie on my list of gifts for geeks is the Xbox One. In the war between consoles, the Xbox One and the PlayStation 4 are evenly matched. They both have great graphical and processing power, internet for multi-player, and vast library of games. The Xbox One – just like the other Xbox systems – is geared primarily towards action fans. They have a few RPGs, but their bread and butter are first person shooters and action games.
R2D2 Car Charger
As gifts for geeks go, this one is the cutest, in my opinion. It's a car charger that looks just like R2D2. Besides its very cool Star Wars theme, this charge can power two devices, and it fits into a cup holder. That's pretty cool!
The undisputed king of handhelds. The Nintendo 3DS is really 3D. I played one, and it's pretty awesome. What's so cool about it is that you don't need special glasses. The Nintendo 3DS uses special technology to create the 3D graphics directly on the screen. It doesn't use the standard blurry looking technology that requires glasses. It also has a ginormous library of games spanning everything from platformers to puzzle games to RPGs.
EnergyPad Wireless Charging System
Gadgets require charging. Untangle the mess of wires with an EnergyPad. EnergyPad is easily the thinnest wireless charger on the market. It is waterproof and dust resistant, immune to coffee spills and other desk mishaps. Charges up to 40% faster than other wireless chargers, with a cool charging system that minimizes energy wasted through heat.
IVYPlug is a smart plug that hooks up to your WiFi and allows you to control it remotely. Using just your smartphone you can label, organize, and control your smart plugs with an app. Keep track of which appliances and devices are using the most energy to help you save on bills.
LG Tone Ultra Bluetooth Headset
This is big time winner in the gifts for geeks arena, because it can be used for music and gaming – even audiobooks. If you can listen to it, you can listen to it on this headset. It's remarkably good at delivery deep base, clear mid range tones, and bright, poppy highs. It has excellent noise cancellation, a behind the neck design, and magnetic buds so when you have to take them out, they stay put.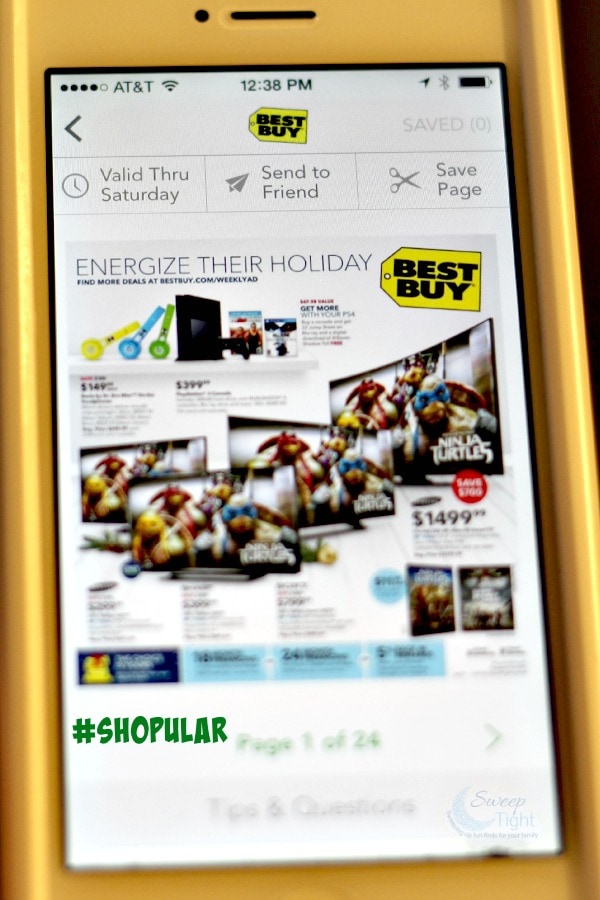 With my new favorite savings app, Shopular, I was able to pull up the savings ad for Best Buy. Most of these gifts can be found there, and they certainly have some nice holiday deals going on. If you haven't downloaded the free Shopular app yet, be sure to do so. They have coupons, savings, and even sweepstakes at the push of a button!
If you need gifts for geeks, then I'm pretty sure I've got you covered with this guide. It's heavy on the gaming, but then again, most geeks are heavy on that, too!