Summer Fun
Summer fun is the theme as soon as the kids walk off that school pavement on that magical last day. With a little help from Target.com, our summer has gotten off to a great start.
We didn't really start the summer with specific plans. We just knew that we were going to take advantage of each and every opportunity for inexpensive fun. (Our budget is pretty tight this year so big trips aren't really an option.)
Target is the perfect place to find good quality, festive summer 'stuff' for a great price. It may seem simple, but these items can make such a difference and set the perfect mood for summer fun.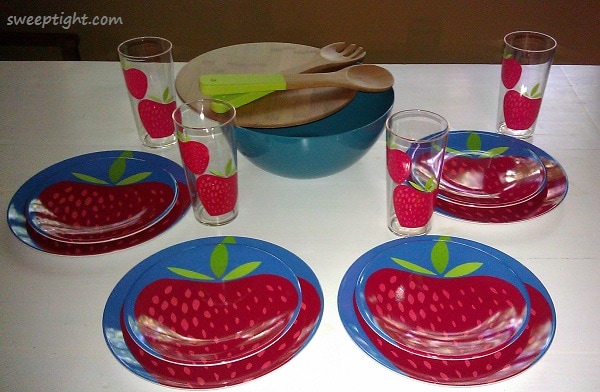 The bold colors and design make a big difference. Just setting the table like this puts us all in a better mood. Plus, these are all great for an outdoor picnic because they are all plastic. The serving bowl with bamboo lid is perfect because it prevents unwanted guests from getting into your food.
Whether you're traveling to the beach or just want to keep the kids busy, Target has all the summer essentials at great prices to make the most of the season. In stores, you'll find giant photos of beach balls, sunglasses and sand buckets that direct you to the colorful summer merchandise.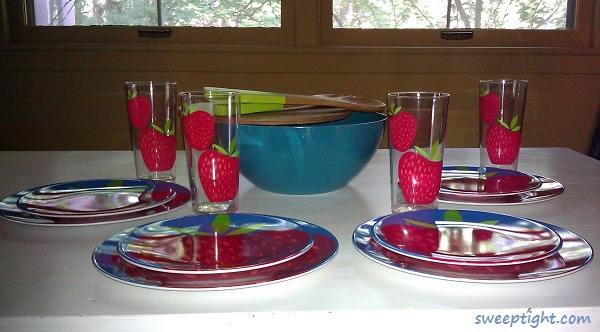 Pictured above, you'll see:
Serving Bowl with Bamboo Lid – $11.99
Bamboo Serving Utensils – $7.99
Strawberry Melamine Dinnerware Plates (4) – $1.99 each
Strawberry Melamine Salad Plates (4) – $1.79 each
Strawberry Hi Ball Tumblers (4) – $1.99 each
Target is the destination for everything families need to make the most out of summer. No matter how tight your budget. 🙂
Visit Target on Facebook and check out their "Summer-izer" application that allows you to add "Big Honkin' Summer" icons to photos. You can then share online or print at a local Target Photo Center.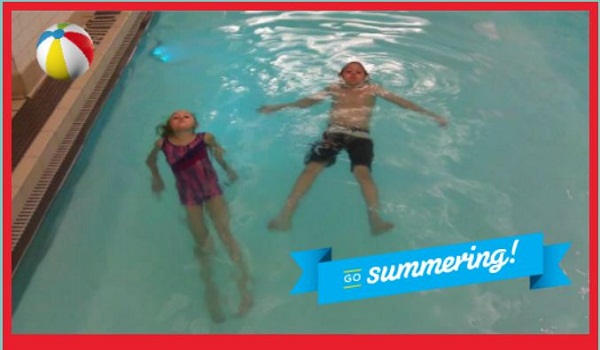 Disclosure: I wrote this review while participating in a blog tour by Mom Central Consulting on behalf of Target and received promotional products to facilitate my review and thank me for taking the time to participate.