A green tea pancakes recipe is a super treat for Matcha fans. We used the batter from our Matcha cupcakes to make pancakes. Since Matcha green tea powder contains caffeine, you may even consider this an energizing breakfast. You might want to adjust your coffee intact accordingly.
Matcha Green Tea Pancakes Recipe
Pancakes are a rare treat in this house. Mike isn't a big fan of breakfast, while I would eat it for dinner if I had my way. That's one reason why making a huge batch to freeze them appeals to me greatly. When Shelley and I made these green tea pancakes at my Gram's house, there were enough for all of us to freeze and take home for later.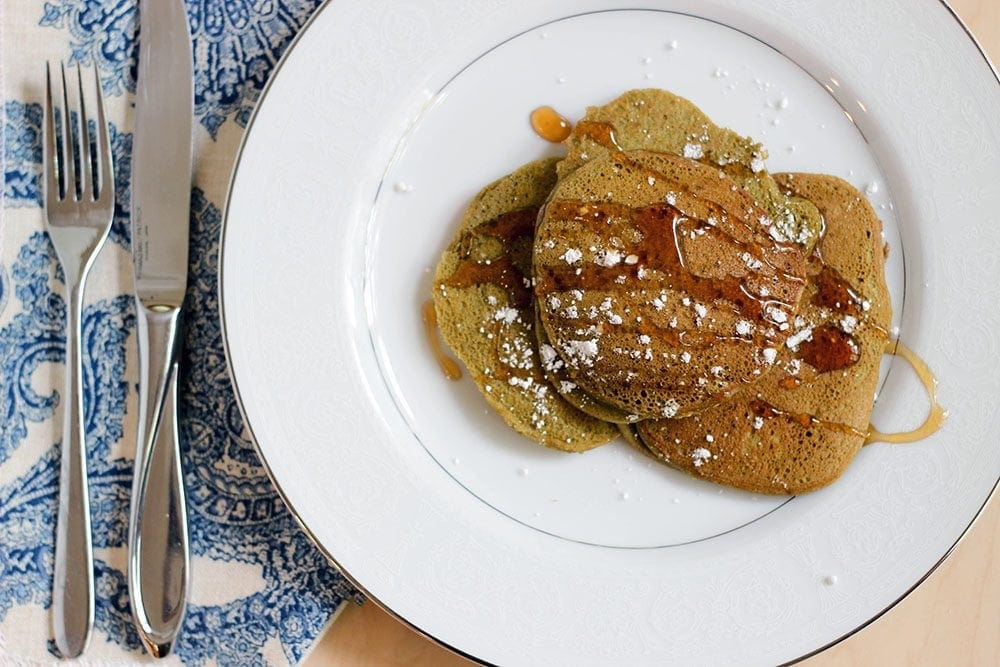 To me, the pancakes do not have an overwhelming tea flavor. If you like Matcha, you probably will think it's just right. However, if you don't like the flavor of green tea, that's all you'll taste. Kind of like me with onions. People who like onions say "Oh, you won't even taste them!" When in reality that's all I will taste. Trust me, I know the rules of the Picky Eaters Club.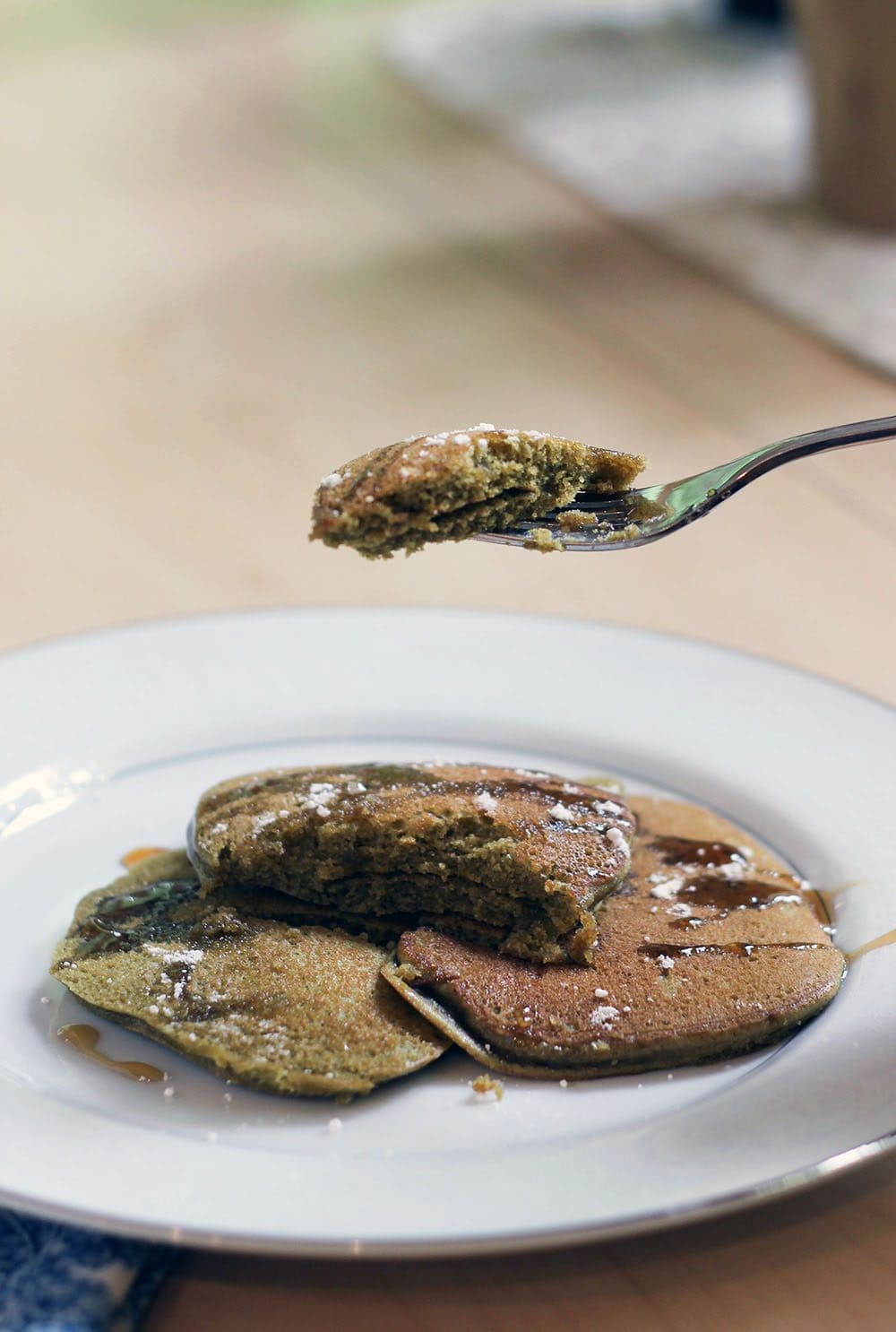 The texture of the pancakes is light and fluffy. Overall, as a Matcha fan, I love these pancakes. Shelley prefers them with powdered sugar. I like them with butter and syrup. They are also tasty enough just to heat and eat.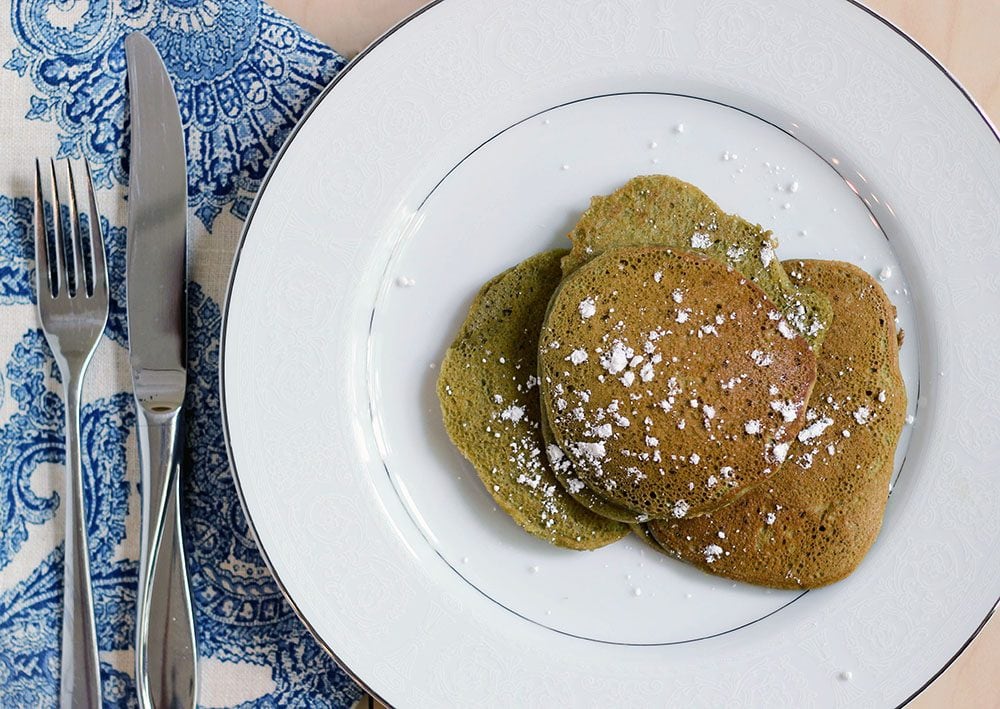 If you are looking for another way to use Matcha green tea powder, give this recipe a try and let us know how you like it. Be sure to visit our other Matcha recipes, as well.
[mpprecipe-recipe:25]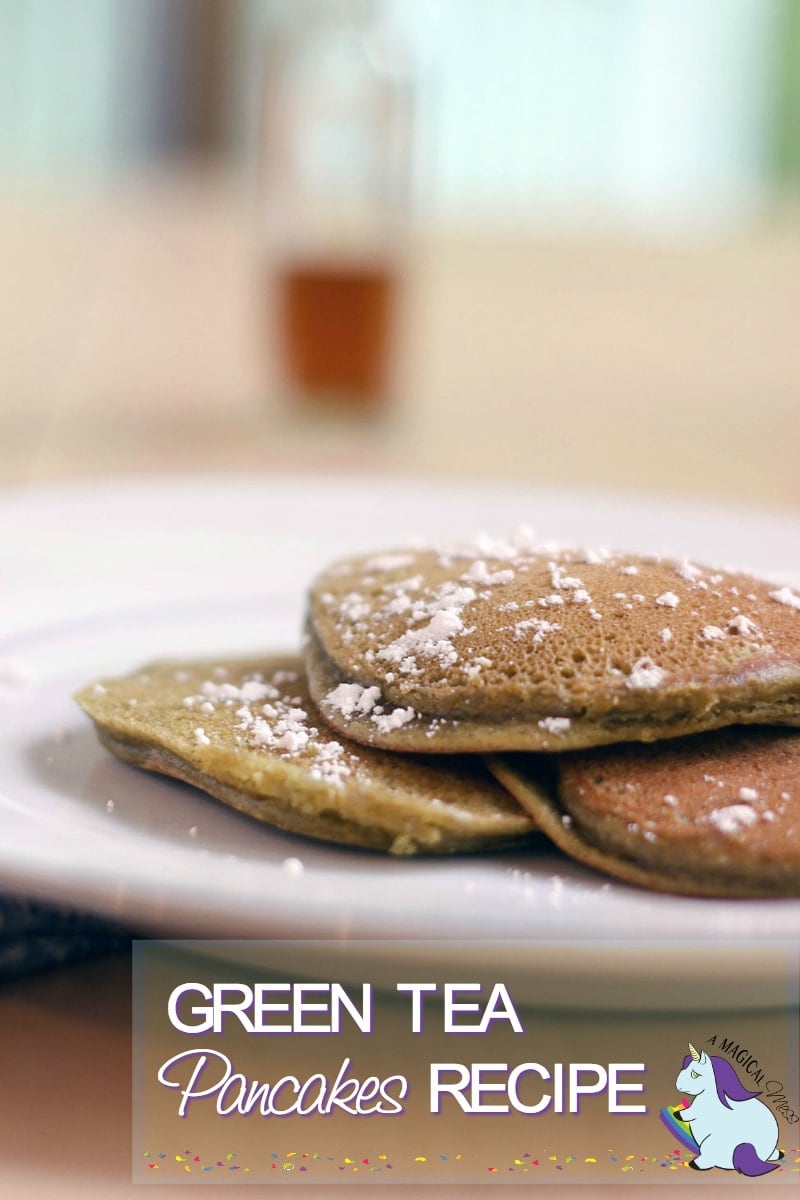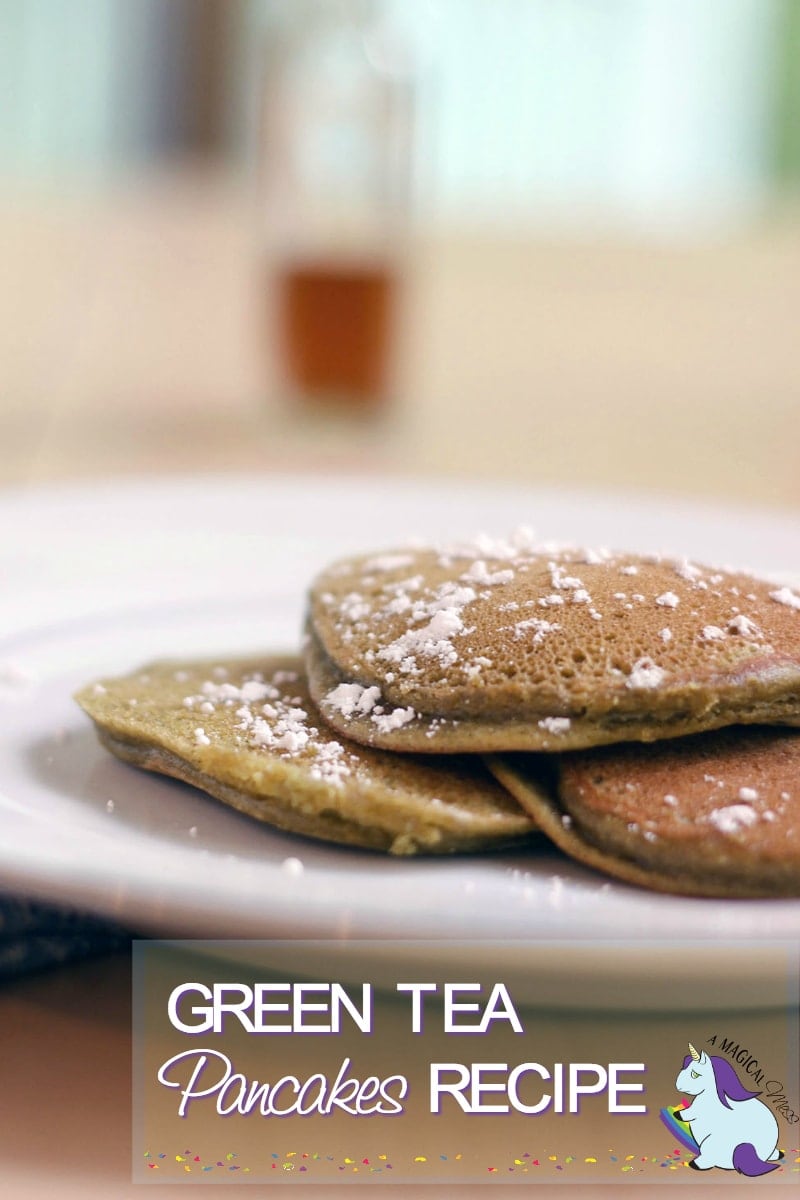 Green pancakes can be a fun holiday treat. We explain why the batter isn't all that green in the Matcha cupcakes post. If you want to make true green pancakes, try using egg whites.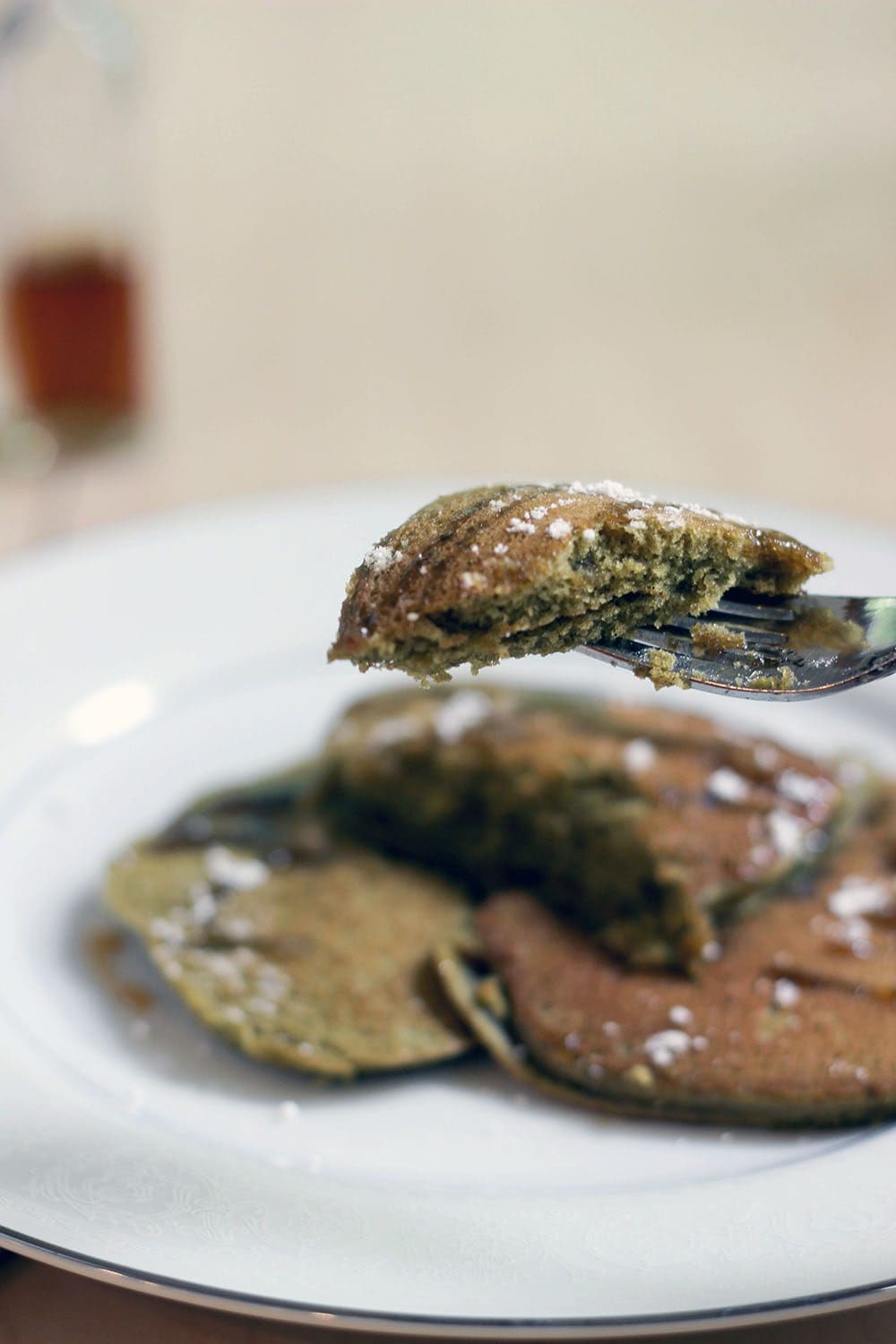 Do you think you would like this Matcha green tea pancakes recipe? 
Rainbow Crumbs for You
Weekly newsletter with our latest posts and shenanigans.