This is a Sponsored post written by me on behalf of Arby's. All opinions are 100% mine.
The new Arby's Smokehouse Brisket Sandwich is a perfect fall food. When the weather cools we enjoy warmer foods that are comforting. We close up the grill and put the slow cooker and oven to work. For me, everything becomes all about warmth!
Arby's Smokehouse Brisket Sandwich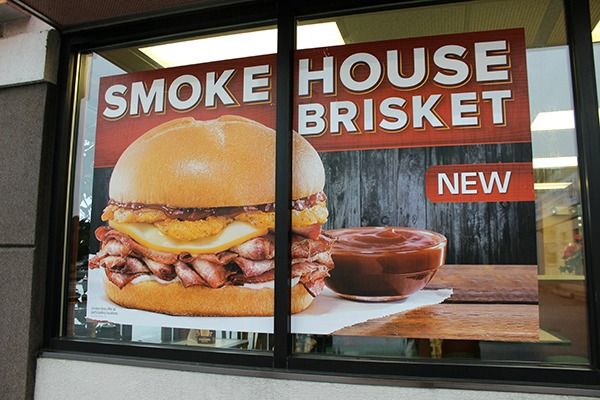 We have always enjoyed Arby's. Personally, I have serious cravings for their curly fries – you just can't beat them. So, it didn't take much arm-twisting for us to go try out the new Smokehouse Brisket Sandwich.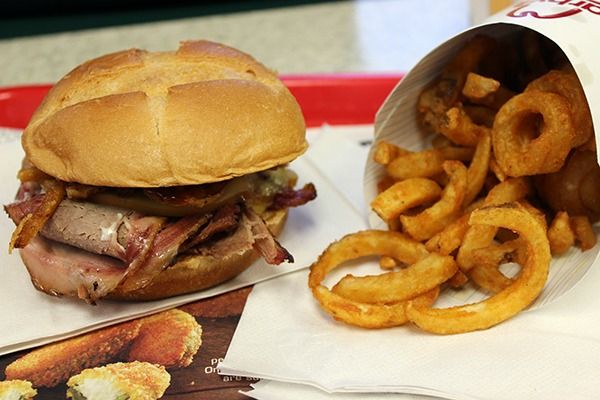 A sandwich like this is right up Mike's alley. Slow-smoked beef brisket, topped with smoked Gouda cheese, crispy onions, BBQ sauce and mayo – I truly think someone who knows my husband created this. The beef is smoked for at least 13 hours, and yet, ready when you are. It's all served on a toasted, bakery-style bun.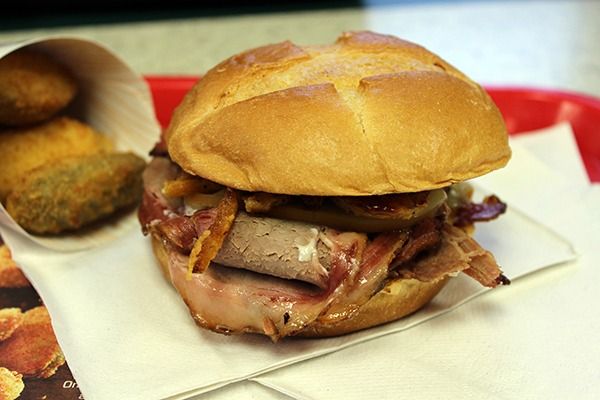 I appreciate when you actually get a sandwich that looks like the picture in their advertisement. This is definitely the case with this Arby's sandwich. It's large and stacked with the delicious ingredients that they promise.
This sandwich is one to appease every aspect of your tastebuds. You have the smoked meat, tangy BBQ sauce, creamy mayo, and crunchy onion rings. Add the cheesy flavor and scrumptious bun and you basically have a party in your mouth. Mike was more than pleased and his belly was satisfied.
Don't forget all the delicious sides that they have to offer, too. In addition to the irresistible curly fries, they also have mozzarella sticks, jalepeno poppers, and more. Add a shake for dessert if you dare. Geez, now I am hungry all over again just typing this!
Find an Arby's and make sure you try this Smokehouse Brisket Sandwich for yourself.
Do you love Arby's? What is your favorite food there? Are you excited to try this sandwich?