Pier 1 Imports has been one of my favorite stores for as long as I can remember. I was excited to work with Mom Central on this ambassadorship program with Pier 1 to help create a backyard oasis. I received product and a promotional item, but all opinions are my own.
Creating Our Backyard Oasis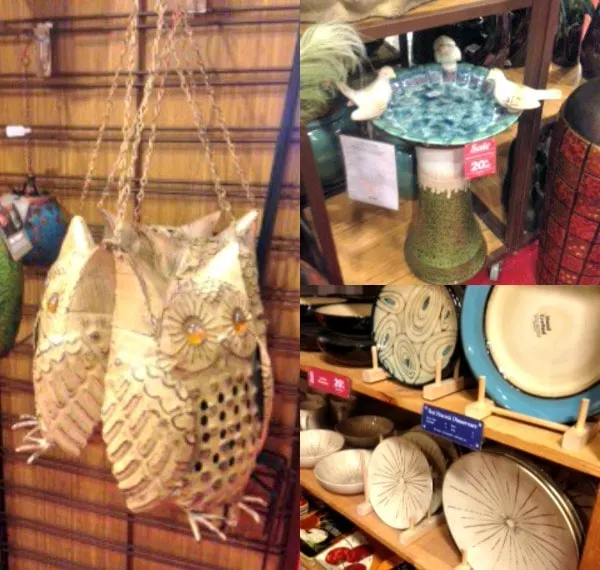 Somewhere along the line early on in our relationship, Mike and I started a whole pirate theme. We got married on a pirate ship in Las Vegas and most of our backyard decorations have a pirate-type feel for the most part. While shopping at Pier 1 for my outdoor items, there were many items that would work well with our current setup.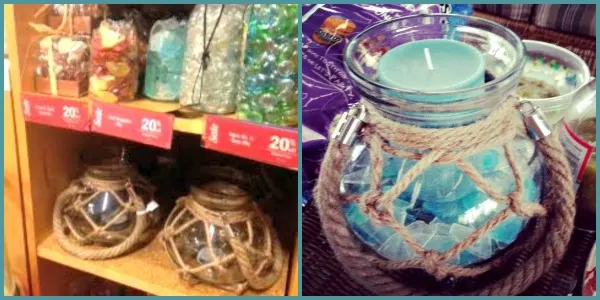 Browsing the store can be a bit overwhelming. I love everything, so it's hard to focus in on any one look. I have never been a person to really follow a theme. I tend to buy what I like and figure out where it looks best later. I am trying to get better at that!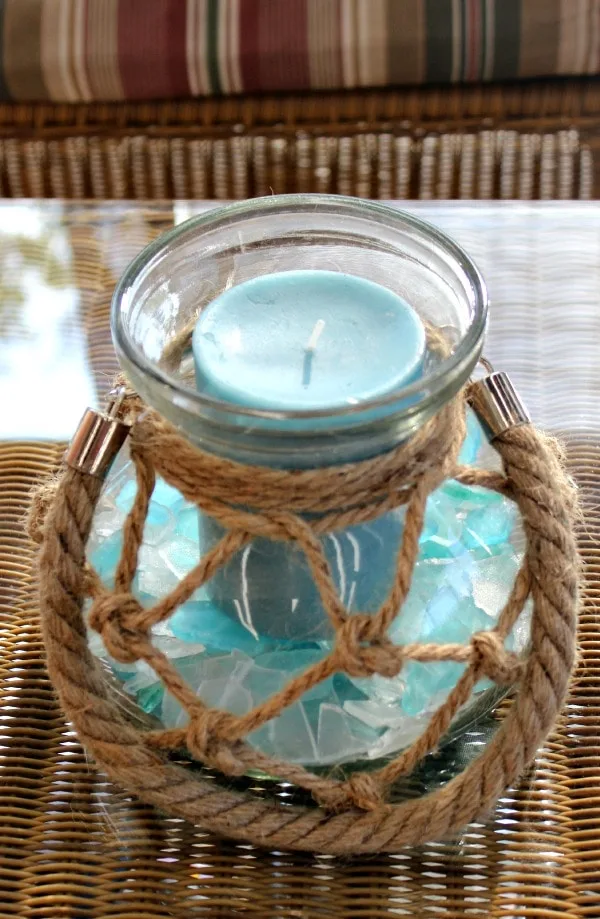 When I brought home the goods Mike said, "Oooh, pirate stuff", so I guess I did well. 😉 He had planned to have his friends over for dinner for a "fishing awards ceremony" so it worked out well. (That's a whole separate topic, but his group has a yearly fishing trip and, yes, they have trophies.)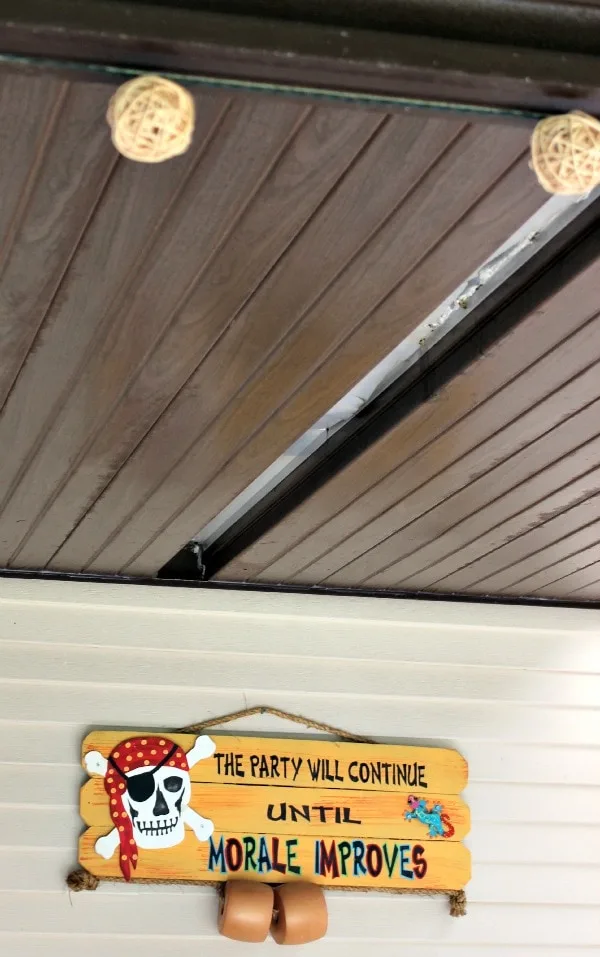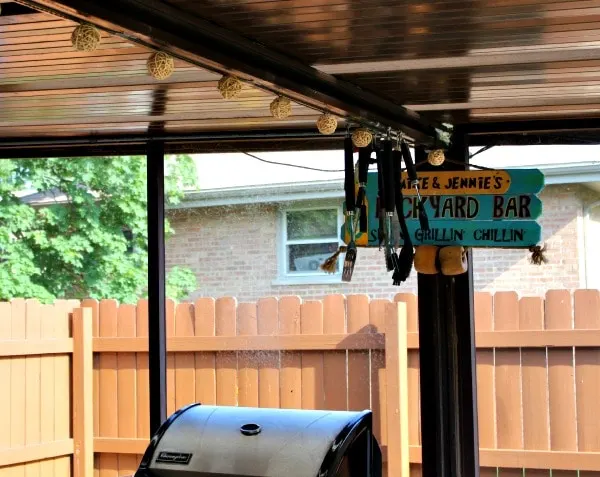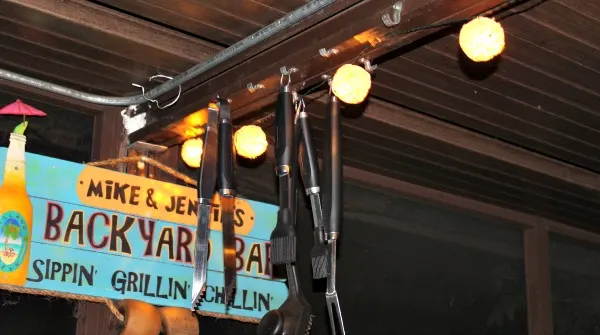 I had always wanted some fun outdoor lights, so I finally got some from Pier 1 and hung them in our screened-in porch. I love the way they look day and night.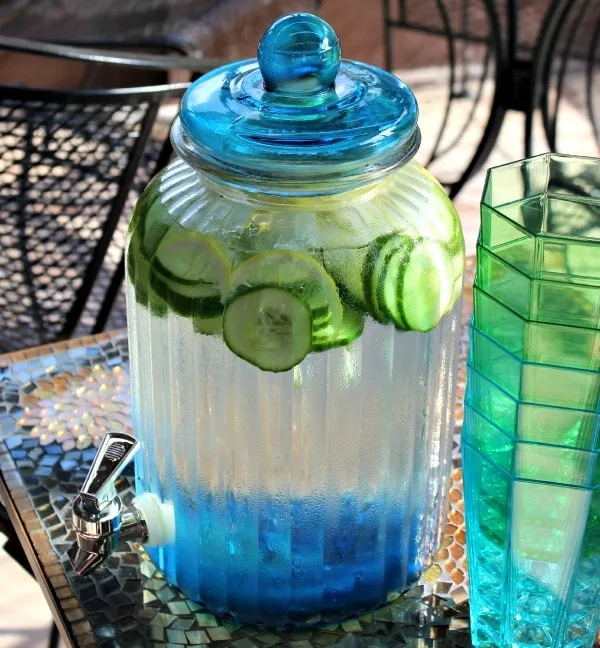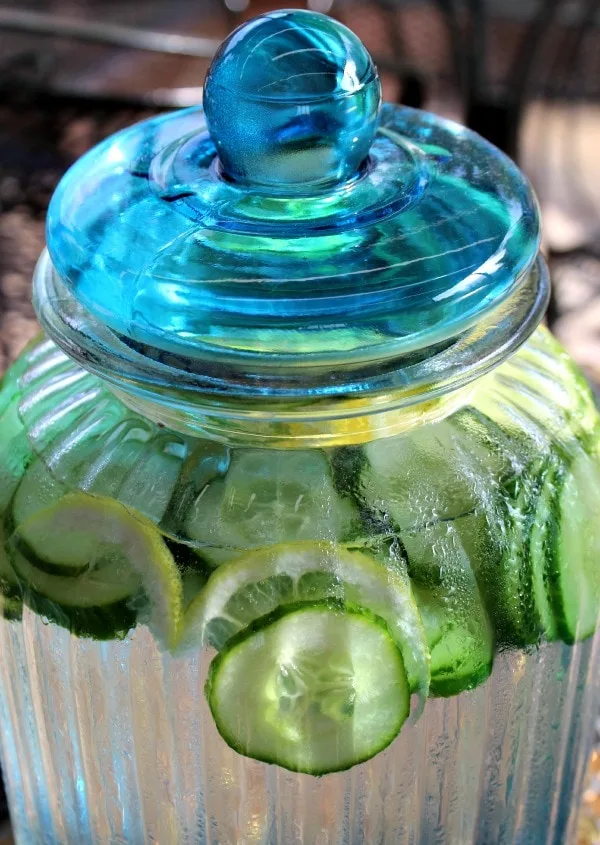 The day we had the party was the hottest of days so far this year. After the horrid winter, I am not complaining. We just needed to plan accordingly. The drink dispenser that I got from Pier 1 came in handy. I added some cucumber and lemon to the fresh water and it was a hit. Even the little kids loved it. It was so refreshing and much needed.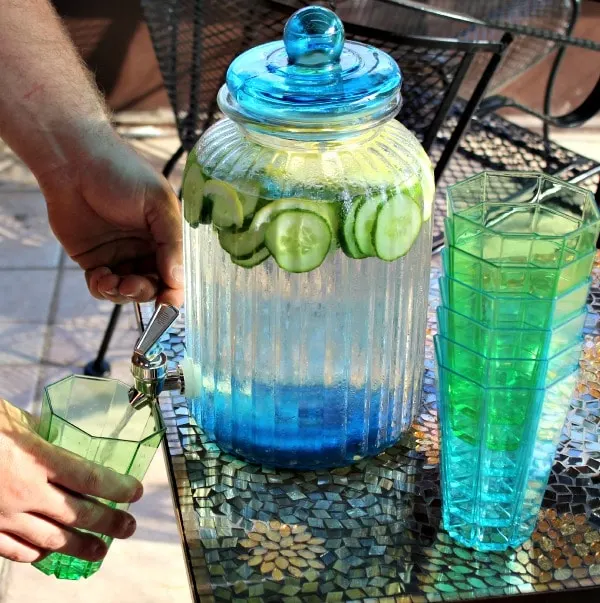 The table the drink dispenser is sitting on is also from Pier 1. They have a wide variety of mosaic tables that are classy and unique. Plus, they are lower and make for great side tables.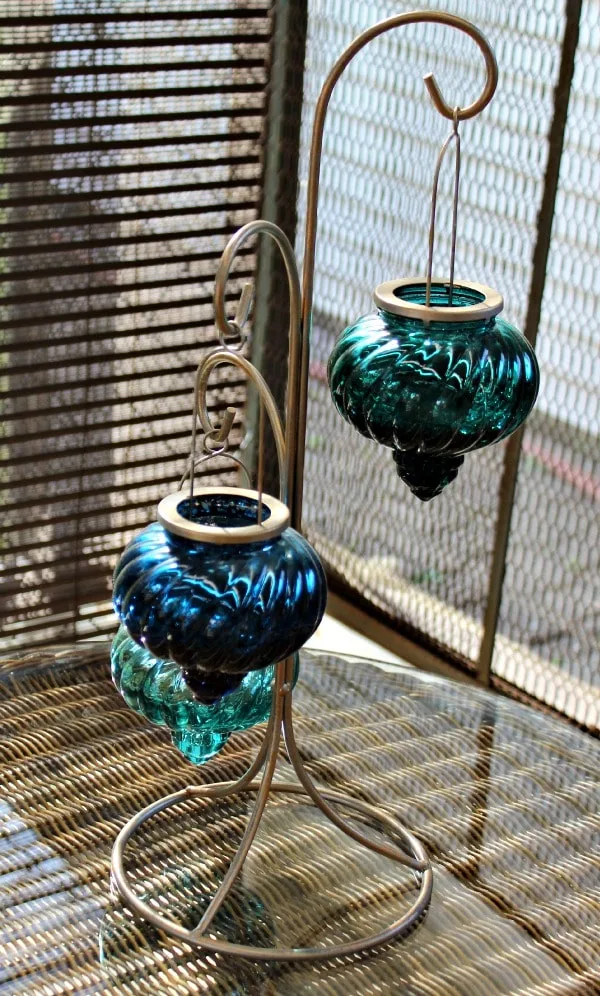 Another nice touch we added was a votive holder. It has ocean-scented candles in it to add to the ambiance of our outdoor oasis. Oh, and I cannot forget my owl! I had to have this guy. He glows in the dark and everything!!
So, what do pirates serve for dinner?
Barrrghbecue. Sorry, that was so bad.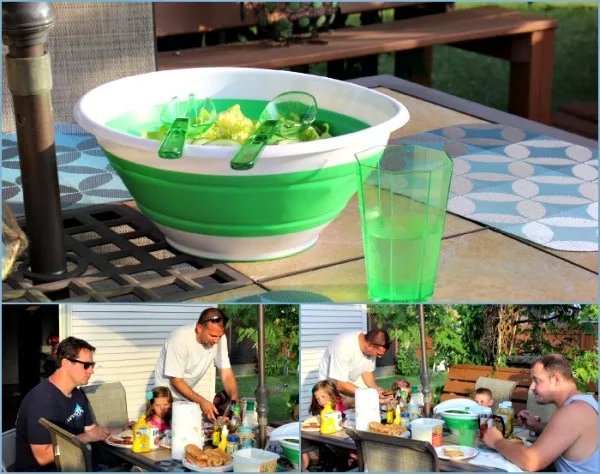 I set the table with our new place mats and we were ready to serve. Everyone had just gotten out of the pool so they were eager to dig in!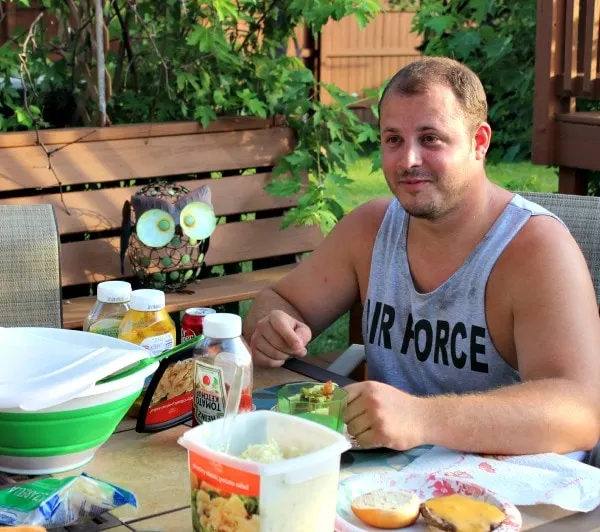 A great time was had by all and everyone complimented our additions to the decor. I had a blast shopping at Pier 1 and will surely be back soon. Just for the record, this swing is on my wishlist. I believe it's a necessary addition to the oasis. 😉
Have you shopped at Pier 1 for backyard items?