Finding the best walking shoes can be a pain in the–foot. Risking blisters and sore arches to test them all properly can cause for discouraging intermittent downtime.
This post was sponsored by Reebok as part of an Influencer Activation for Influence Central and all opinions expressed in my post are my own.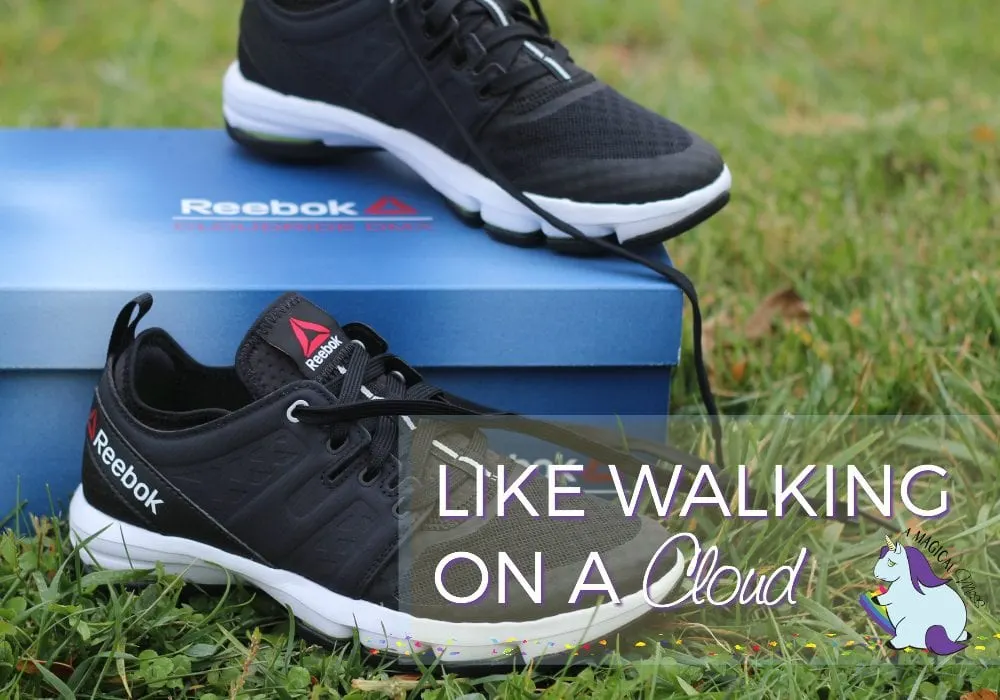 Best Walking Shoes
Jen and I have been walking at least 3 times a week. Both of us allowed ourselves to become shamefully sedentary in the last couple years.
As former runners, walking seems almost lame. But, after the first couple weeks, we couldn't believe how our bodies were responding.
Sure we may have noticed increased mental clarity, perhaps a minuscule difference in the amount of flab hanging from our butts, but OMG, the soreness in our hips, knees, and feet is what shocked us beyond belief.
Are we really that old?! Actually, it's just the simple fact of needing to find the right walking shoes.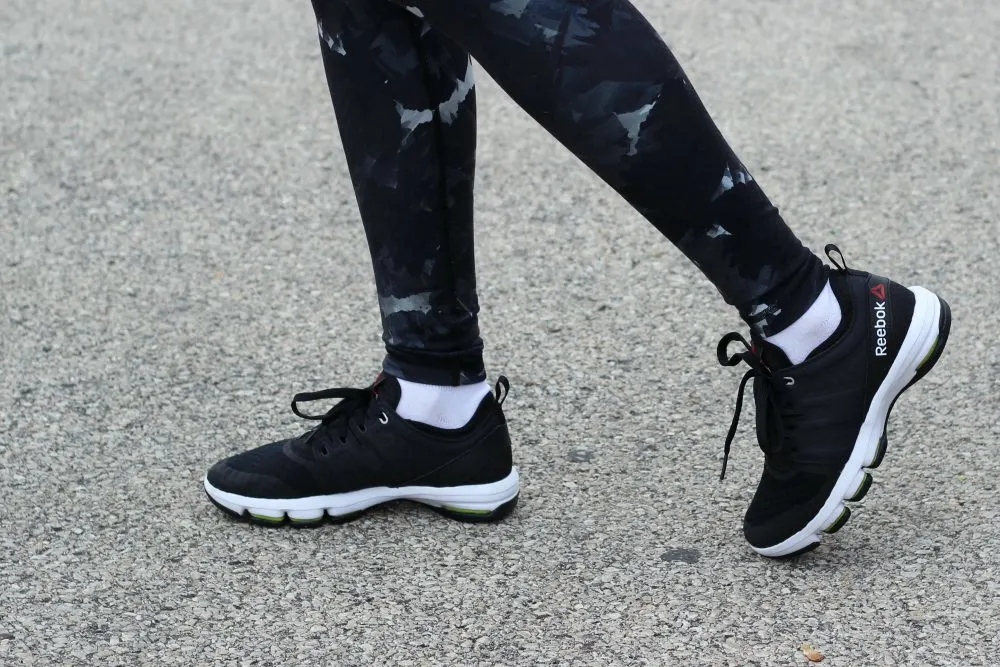 Reebok CloudRide DMX
These kicks are legit like walking on a cloud. They have these neat air pocketed soles that transfer the air back and forth with every step so that it is as if you are walking on airy marshmallows.
This unique, patented, moving air technology has been popular in other Reebok "DMX" products in the past.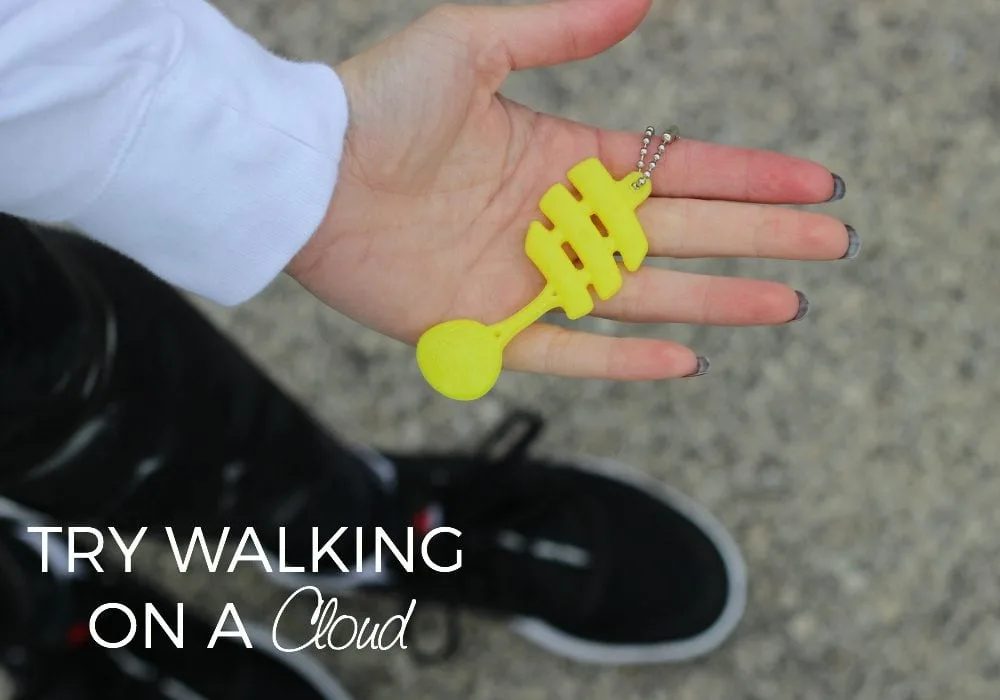 This walking shoe has a lightweight, flexible sole of encapsulated air that provides long-lasting comfort. Pictured above is a tiny replica of what the air pockets look like in the shoe.
I've actually started wearing these in the house. We have a strict 'no shoes in the house' policy to keep scary outdoor dirt from contaminating our clean space. But with hard wood floors and slate tile, my feet are begging for clouds.
Now, I just disinfect the bottoms after every walk and continue the comfort.
Try it and love it or get your money back!
The Reebok CloudRide DMX comes with a money back guarantee, so it you're not totally satisfied, you can return the shoes via reebok.com/dmx within 30 days.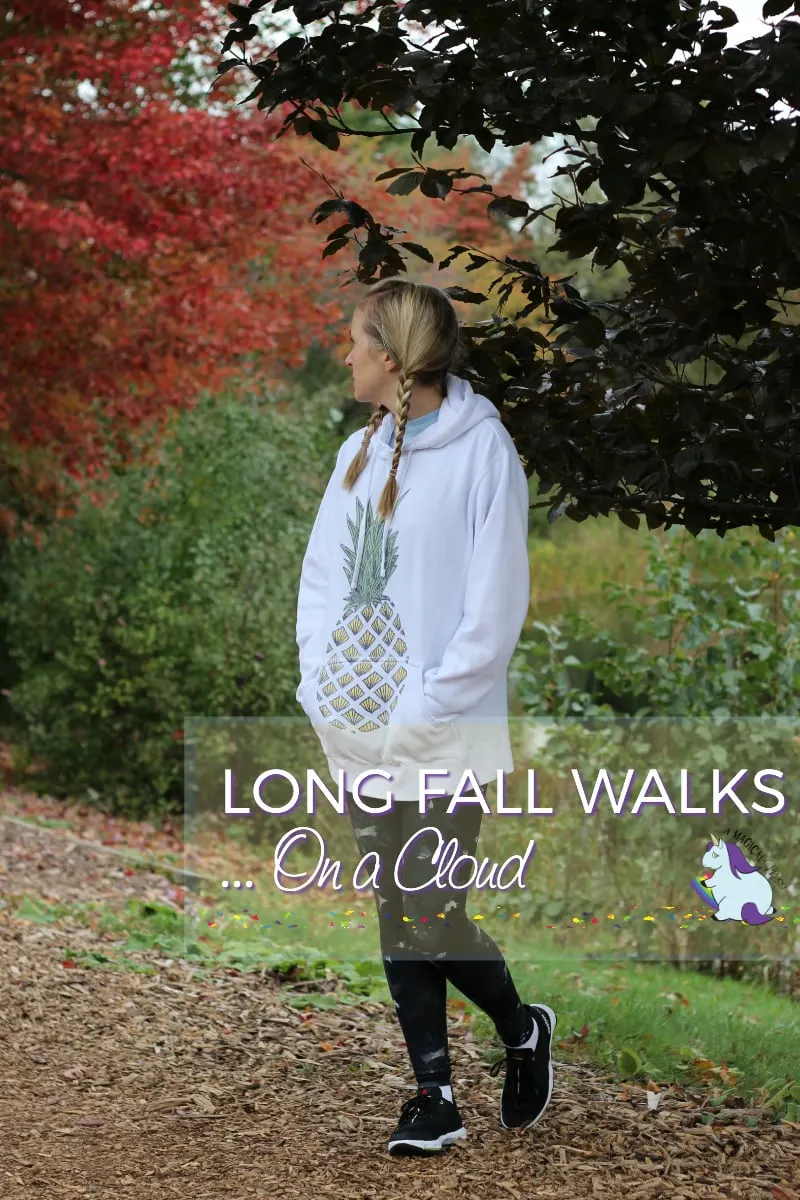 These shoes are available at select Famous Footwear stores and online. They are available in black and white and run true to size. I wear a size 5.5, and they fit perfectly.
The only issue is that they do not have detached tongue. Because of this they can be a bit difficult to get on initially. However, once they are on, they fit like a sock.
Hurry and give these a try and get out there to enjoy these gorgeous fall colors!
You can buy Reebok CloudRide on Amazon here.
Will you give the best walking shoes a try, risk free?