Tabouli salad is one of my favorite snacks and/or side dish.
It is fresh, lemony, crisp, and I swear you can actually feel it making you healthier.
With heart healthy fats, fiber and countless phytonutrients to boost your eyes and immune system, this stuff is simply amazing…and delicious.
I've used affiliate links in this post where applicable, but that has not swayed any content on this blog.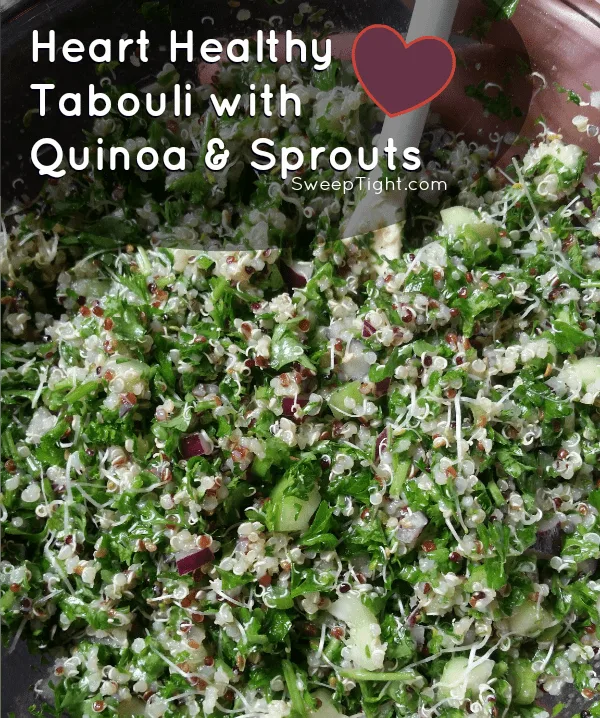 Tabouli Salad Recipe with Quinoa & Sprouts
Quinoa is an outstanding little grain. If you've never tried it, you must!
It tastes similar to rice and has a fluffier texture. But, it is a great source of complete protein (meaning it has all 9 essential amino acids–a rare find in plants,) has a ton of fiber, and is a good source of iron and calcium.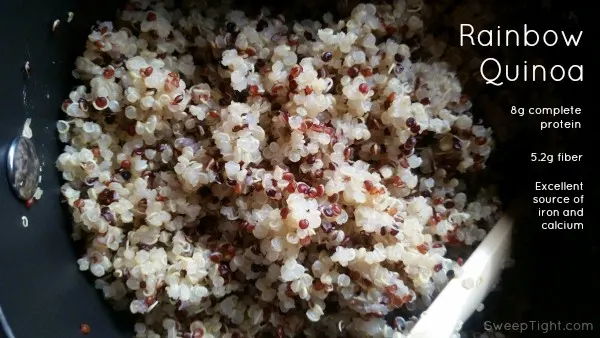 If you don't know how much I love fresh sprouts by now… I mean, it's kind of an obsession.
I love watching them grow on my countertop all year round.
That fresh green smell keeps me going through the winter months.
But they're also an excellent source of nutrients.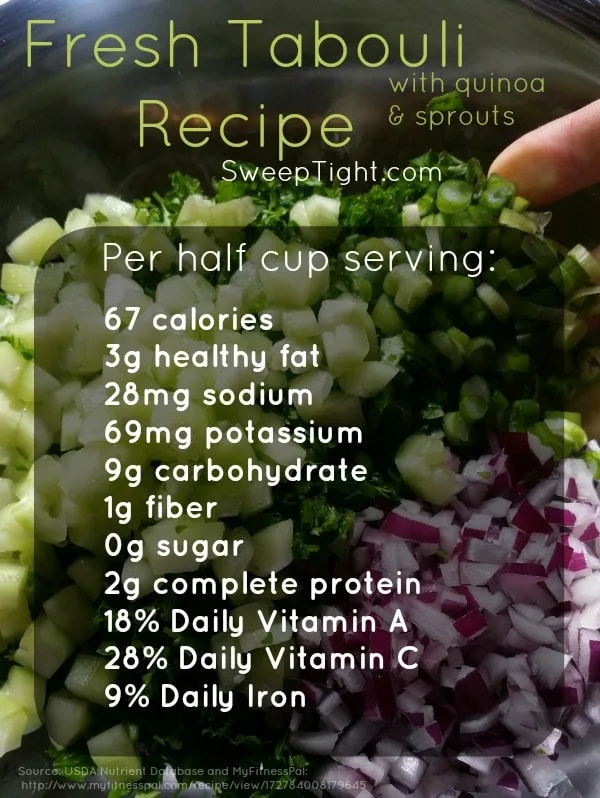 Combining all these powerful nutrient dense ingredients creates a scrumptious treat that packs quite a medicinal punch.
Ingredients
1 3/4 cup cooked rainbow quinoa (approx. 2/3 cup dry with 1 1/3 cup water)
2.5 cups chopped fresh parsley (about one large bunch)
1 cup diced, seeded, and peeled cucumber
1/2 cup diced red onion
1/2 cup chopped green scallions
1 cup fresh alfalfa sprouts
2 tbsp lemon juice
3 tbsp olive oil
salt and pepper to taste
Instructions
Cook quinoa according to package instructions.
Prepare remaining ingredients
In a small bowl, combine lemon juice and olive oil
Combine everything in a large mixing bowl in order listed pouring oil mixture evenly
Stir and serve
Refrigerate any leftovers in a covered container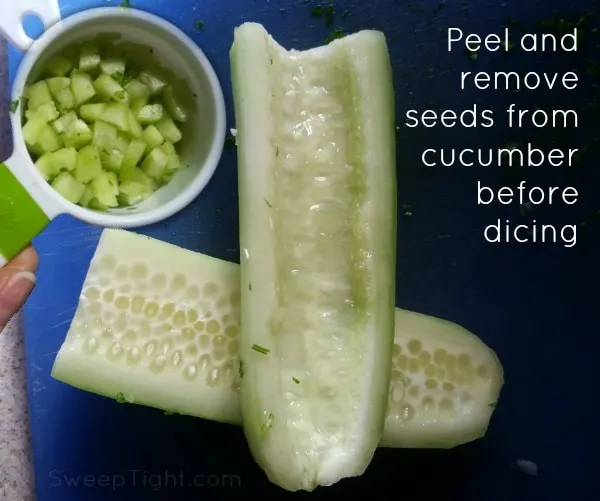 Tips
Serve as a side to grilled tilapia with lemon or lemon pepper chicken
Pack in small to go containers for an on the go, quick pick-me-up snack
Do not overcook quinoa or it will stick to the pan
Most quinoa sold in the US is pre rinsed. The seeds are coated with saponin, a bitter substance that protects the seeds from predators. So, if you'd like to rinse again just to be sure the seeds are clean, simply rinse with cool water using a fine sieve.
One cup dry quinoa yields 3 cups cooked
Let us know what you think about this recipe by commenting below! 🙂