Art is the perfect way to liven up any room, so why not your bathroom? At DENY Designs their shower curtains are designed by artists. Maybe I am a little behind, but I had never seen such unique shower curtains before! Product received for review. Post contains affiliate links.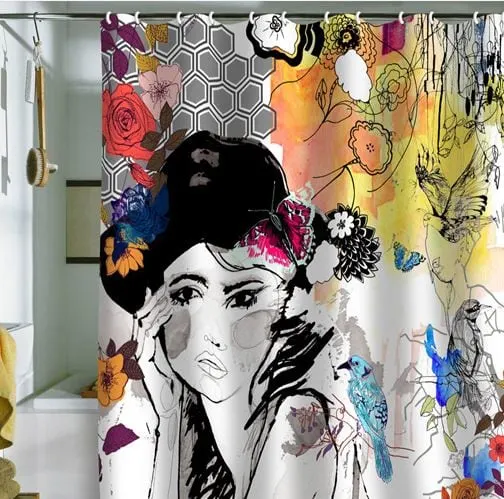 DENY Designs specializes in turning average household pieces into art. They are a think-outside-the-box company that supports art communities around the world by employing them to create such beautiful pieces. They do not hold any inventory. Everything is custom made and printed at the time of your order. The company consists of a small team of amazing people who are clearly passionate about what they do.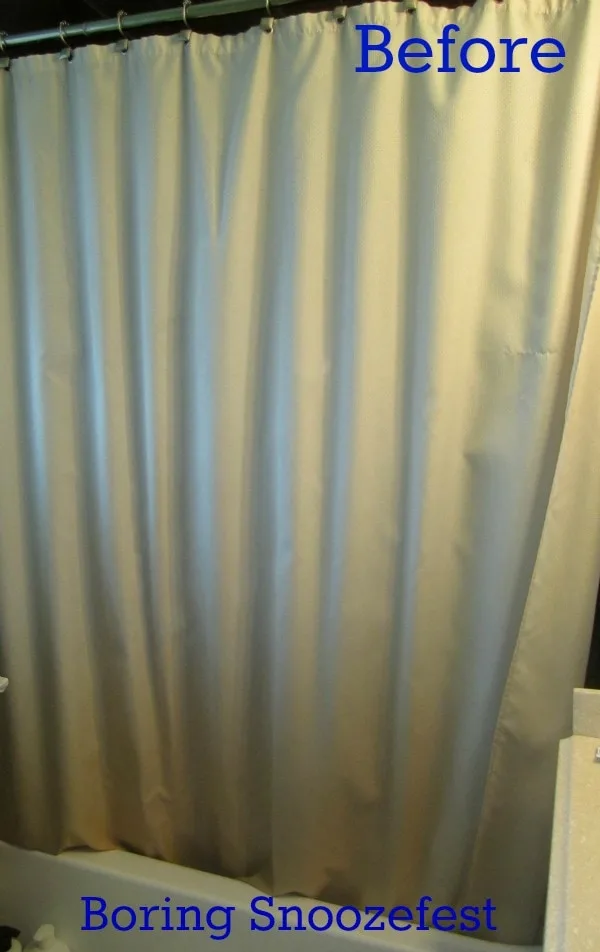 We remodeled our tiny bathroom a few years ago, but we stuck with some boring choices. I have never been a great decorator and I don't have an artistic bone in my body. The rest of my family members hoarded all of the creative genes and left none for me. 😉 So, I was excited to review one of the impressive shower curtains that are basically like hanging a piece of art!
I think I spent hours on the site before I made a decision. There are so many unique designs that I loved! Ultimately, I chose 4 Owls by Valentina Ramos. I love owls and they seem to be popping up everywhere. This one also had a touch of a blue color that we have in our bathroom, so it would match nicely.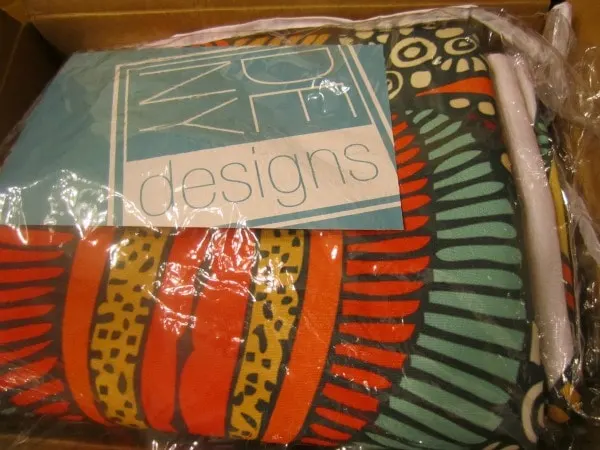 As soon as it arrived I cleaned my shower and installed it. I noticed the material of the DENY shower curtain. It is 100% woven polyester and feels a lot different than our old one. They dye-print the image on to assure that it won't fade. This curtain just screams quality.
The curtain rings that we had were decorative and a little bulky. I struggled getting them through these holes, but eventually got it done. I would suggest getting thinner ones should you get your own curtain from DENY Designs. Other than that, it was easy to install.
Shower Curtain Art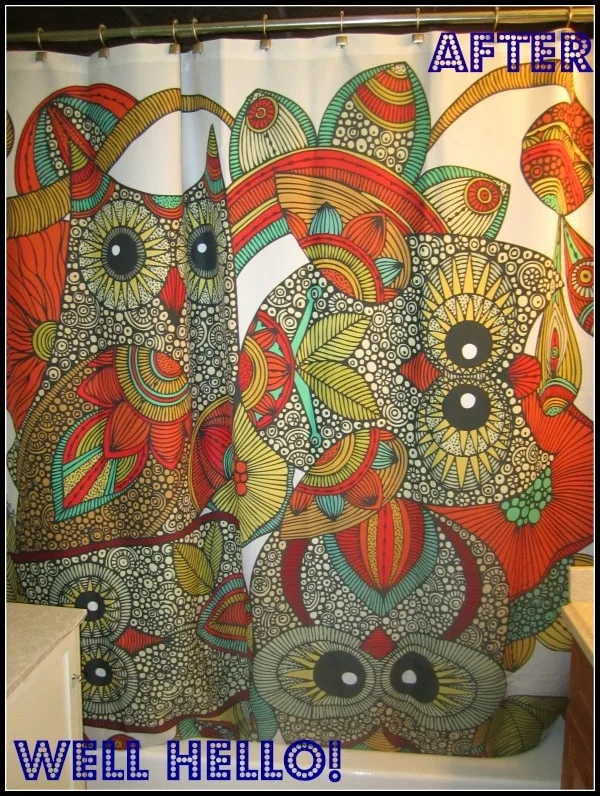 Now THAT is some POP for our bathroom!
I love it. Of course, it's a little wild, but I think it's fun. These colorful owls put a smile on my face every morning now. Sure, it might be a little overwhelming for our tiny bathroom, but I still adore it. Proximity to art makes me feel more creative. 🙂
DENY Designs has tons of shower curtains to choose from. They also have a lot of other products like, duvet covers, sheet sets, wall art, clocks, throw pillows, bling boxes (so cool!), throws, and more!
If you want unique gift ideas, go check out DENY Designs now!!! Make sure to stay in touch by liking their Facebook page and following @DENYdesigns on Twitter, too!