Valentine's day gifts for the wife that needs to calm down written by a person who is constantly anxious. Pretty sure everyone in the world is stressed, so it's not a stretch to think gift ideas for people who need to relax are welcomed. Gift giving as a married couple is quite different from when you are just dating. At least for us, it is. Now, we have bills to think about. So, the gifts we give each other tend to be more thoughtful rather than extravagant.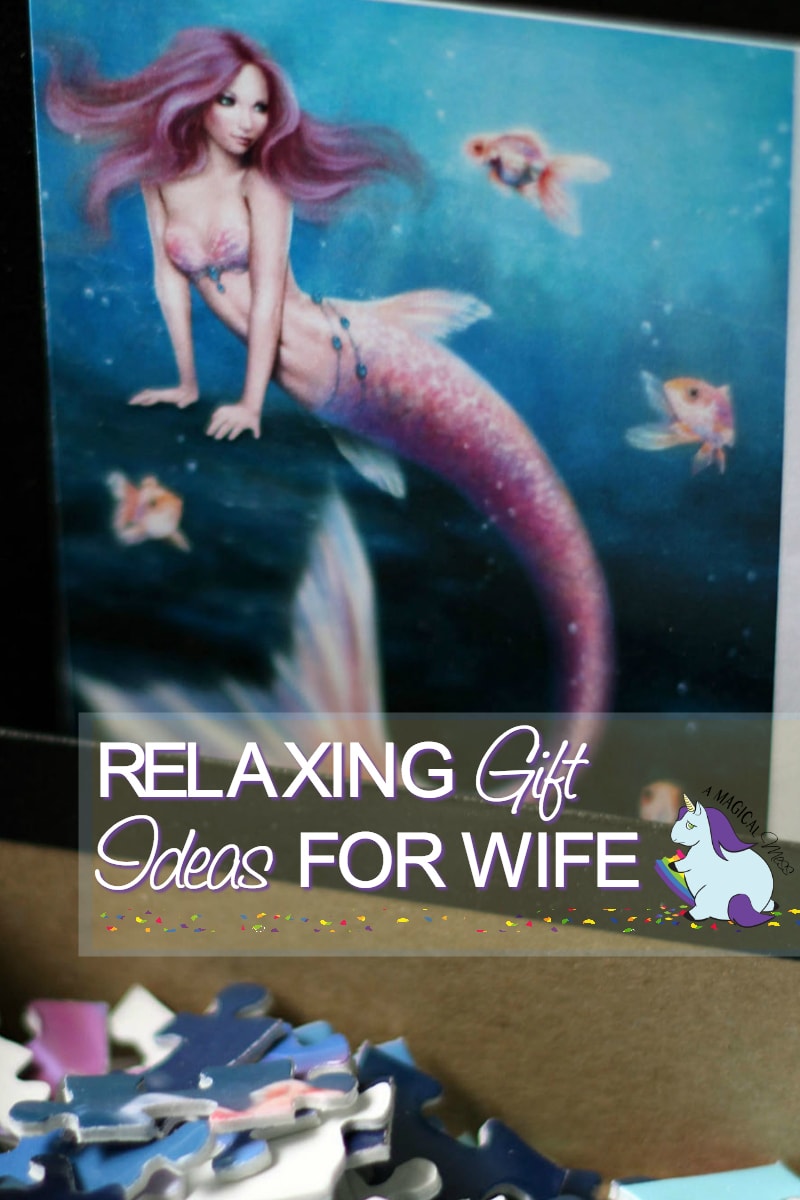 Valentine's Day Gifts for the Wife That Needs to Calm Down
---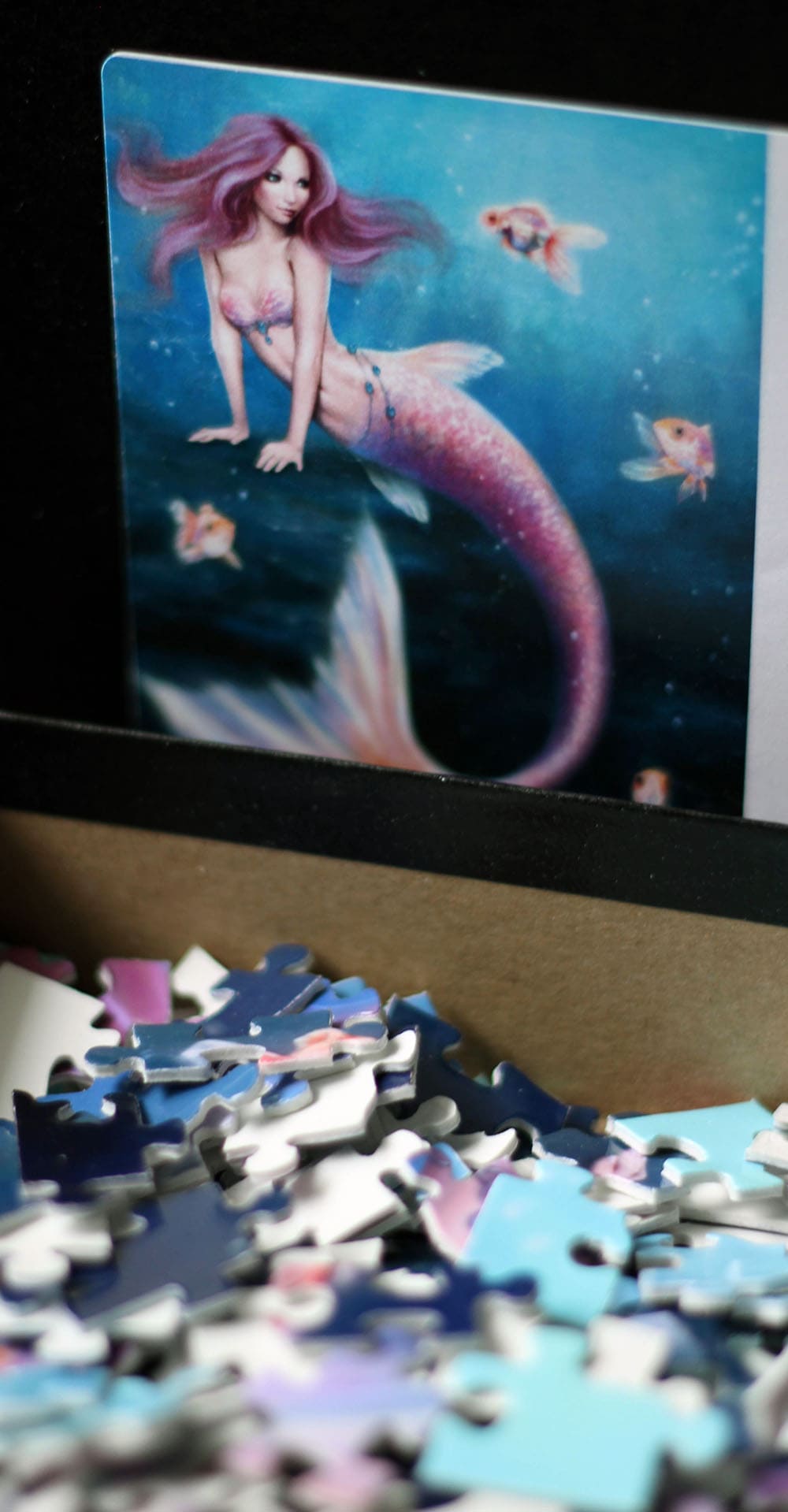 Aurelia Goldfish Mermaid Art PuzzleGet It Here
When was the last time your wife sat down and focused on a puzzle? Puzzles are a well-known relaxation tool. Completing a puzzle requires enough brain power to drown out other thoughts that cause unnecessary stress. It's also an activity that gets her off the computer. Chances are, a social media break is in order to help reduce stress. Zazzle has all sorts of puzzles to choose from. Pick something fantastical like this mermaid or create a custom one with the image of your choice. Do the puzzle together for a nice relaxing night in.
&
---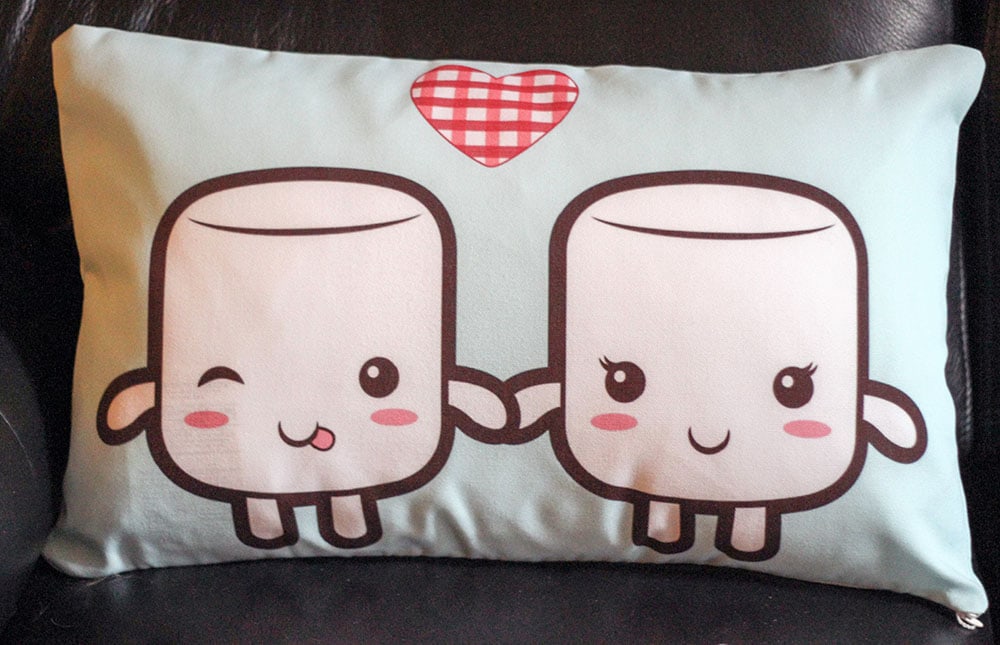 Cute Marshmallow couple Lumbar PillowGet It Here
Take some stress off your wife's low back with a lumbar pillow. As always with Zazzle, there are tons of pictures and designs. I thought this marshmallow couple was adorable. You can also upload your own design or photo and choose from different materials. A pillow for your low back is extra ideal for any work at home moms like us bloggers who sit at a desk all day.
&
---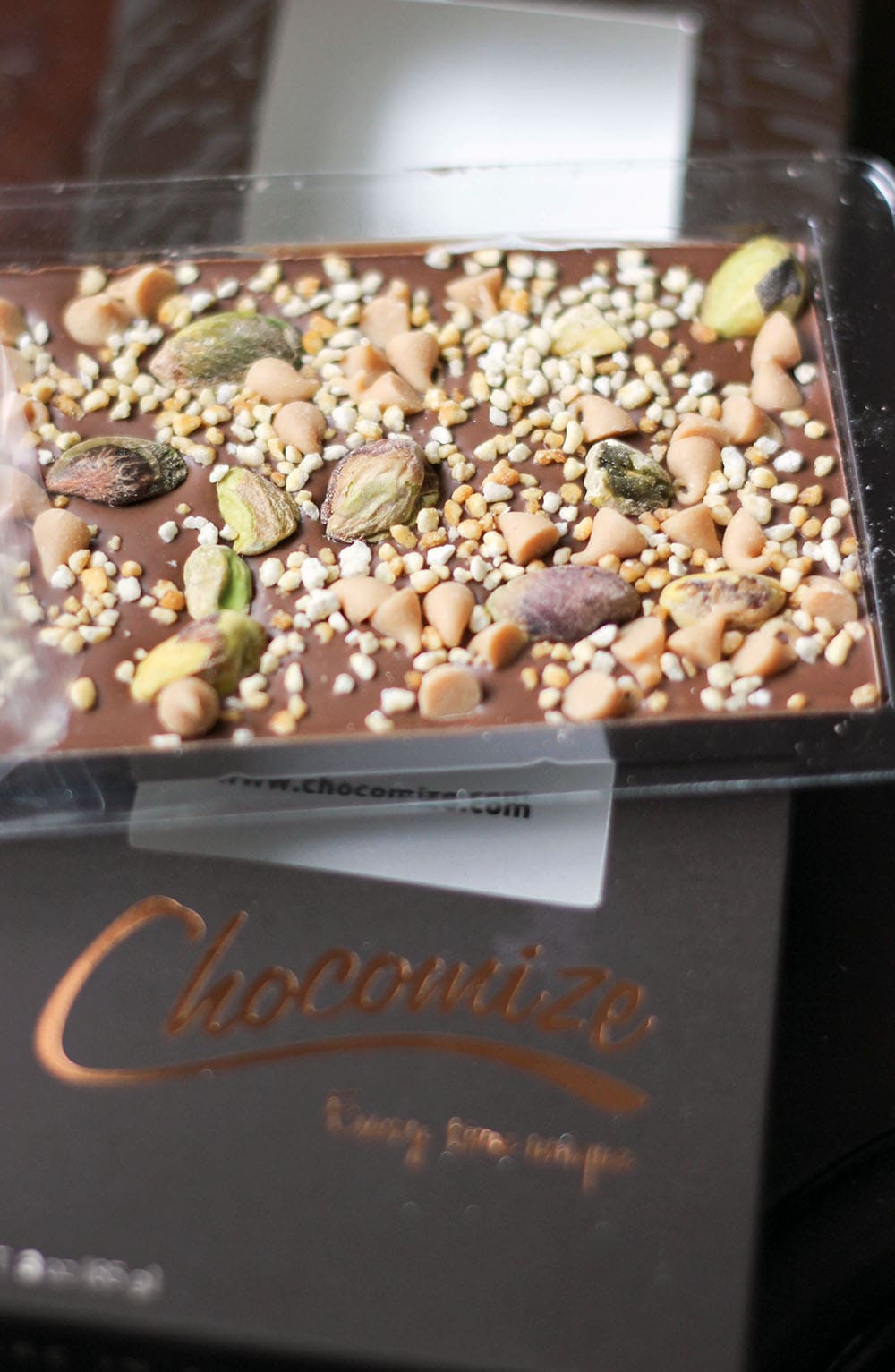 Rice Crispy, Cocoa Nibs, and Roasted Pistachio Chocomize Chocolate BarGet It Here
Chocolate has to be on any Valentine's Day gift list. However, there's no need to be basic about it. Here's your chance to really shine by customizing a chocolate bar with all your wife's favorite treats. Start with a chocolate base and then add in all sorts of goodies. I chose rice crispies, cocoa nibs, pistachios, and peanut butter chips. A little strange? Maybe, but it's all the things I love. Create the perfect combo for your lady so she can relax into all her favorite flavors.
&
---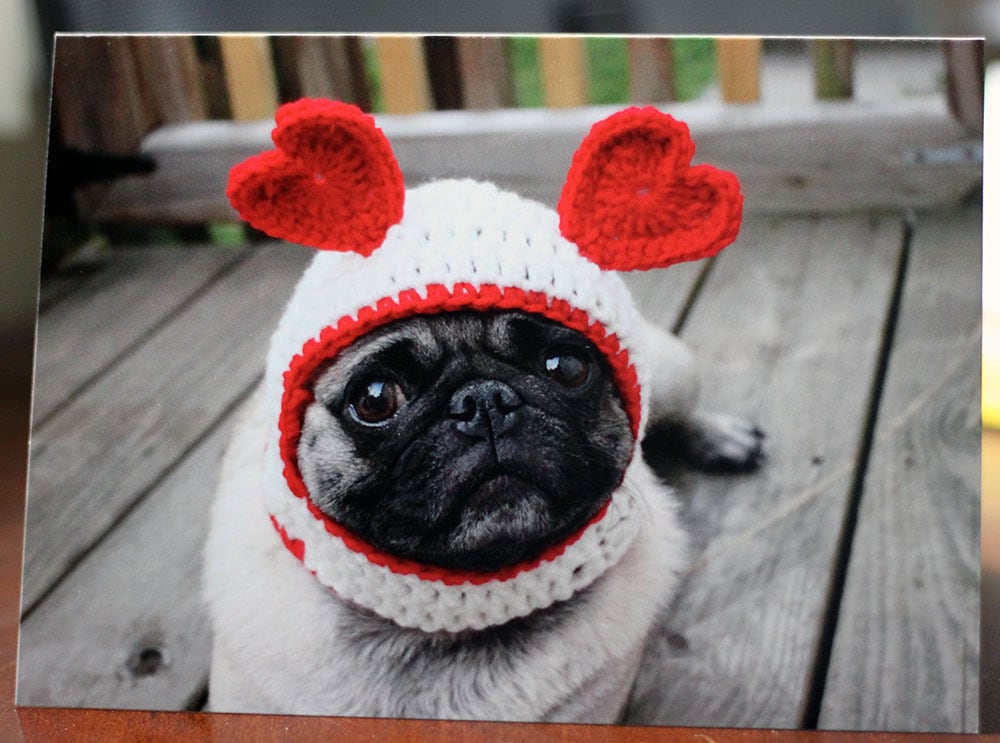 Cute Pug Dog Valentine's Day CardGet It Here
The right card is more than enough of a gift on its own, in my opinion. What makes your wife smile? For me, that's always adorable animals. This cute love pug is the most perfect card for me. It's a card I will keep and look at for a daily dose of cuteness. Once again, you can customize a card with an image of your choice at Zazzle.
&
---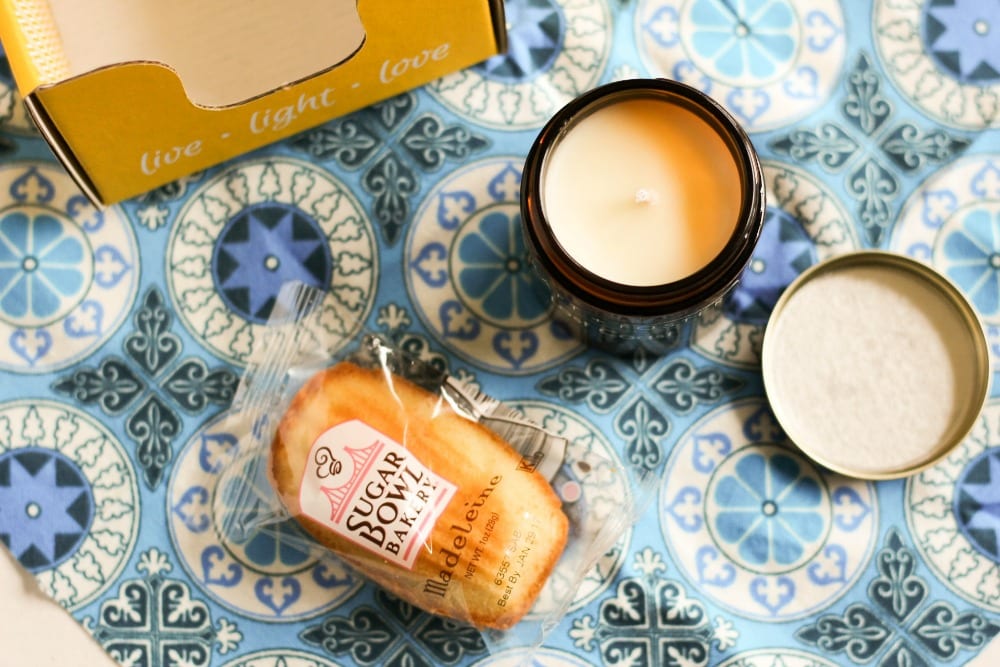 Vellabox – Artisan Candles Delivered to Your Door MonthlyGet It Here
Bliss. The ultimate comfort experience. When you receive your first Vellabox your senses will awaken. They curate a perfect combination of the highest quality candles and handpicked products that complement your candle – Non-toxic, lead-free, hand poured, from the best companies in the country. Indulgence delivered to your door every month. From the finest American artisans to you. Here's a gift of relaxation that keeps on giving.
&
---
LE TOTE Fashion RentalGet It Here
Take the stress out of shopping by getting your wife LE TOTE. She will receive new items each month to rent or purchase. She can wear the items and return once she's done, or choose to purchase them. It's pretty common for women to wear something only once, so this is a way to scratch the fashion itch with less of a commitment. Valentines Day Sale! 50% Off Your First Two Months at Le Tote. Ends 2/14 – Use code VDAY50FOR2 at checkout.
&
---
Spa or salon gift cards are always a win, too. Anything you know your wife enjoys but might feel guilty splurging on herself, take the pressure off and get it for her. Check raise.com for deals on gift cards.
Chime in, ladies! What do you think we should add to Valentine's Day gifts for the wife who needs to relax?