This slow cooker southwest chicken and lentil chowder recipe is a family favorite! It's loaded with protein and potassium, and is a good source of fiber. The season for slow cooking, soups, stews, and chowders is here! We've fired up our trusty Crock Pot almost everyday since the cool, crispness hit the air.
Few things top the joy of throwing ingredients together and letting them cook all day, while your house fills with mouth watering aromas. Arriving home tired and with a hungry belly suddenly turns to joy and relief knowing your dinner is already done.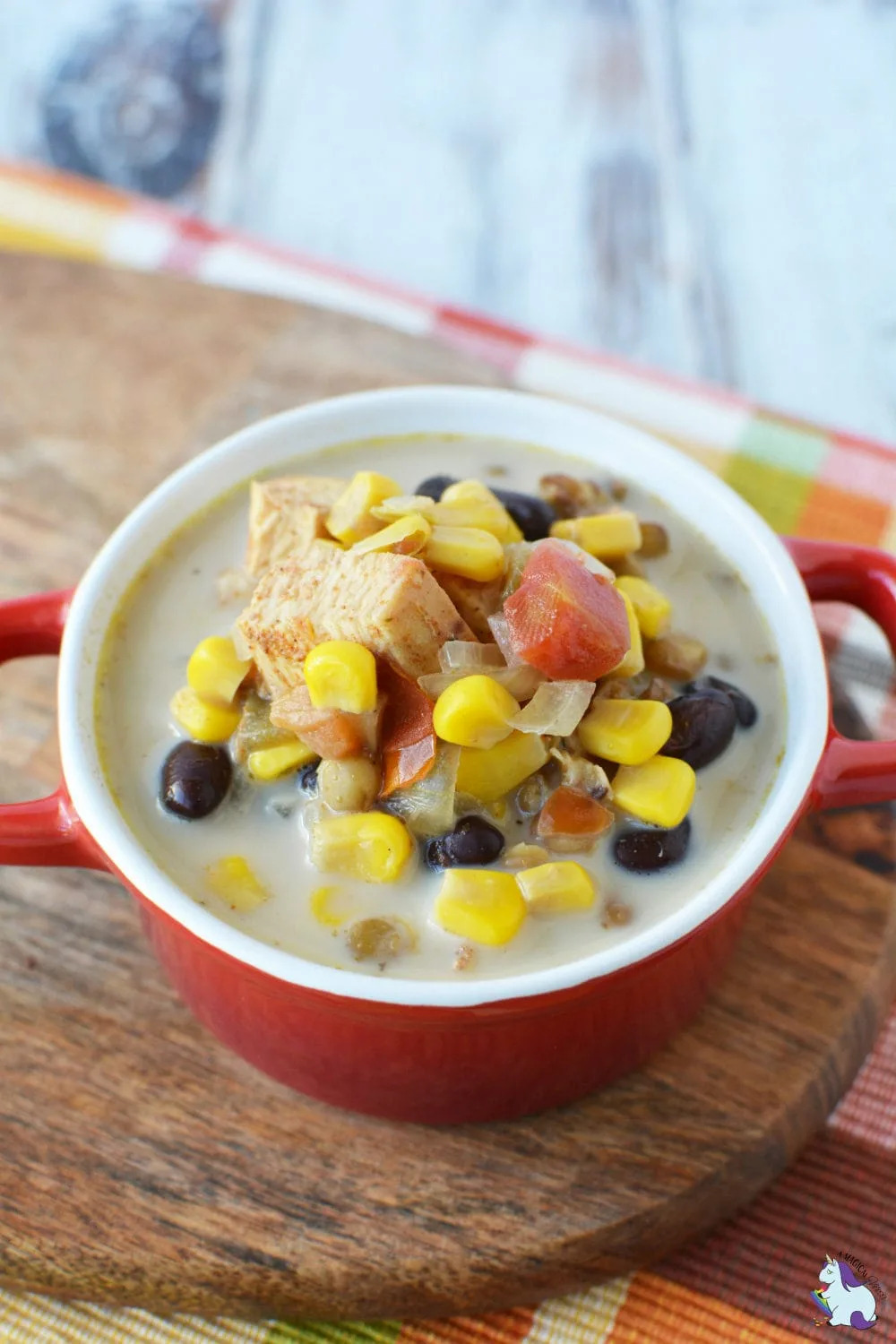 A Balanced Meal
If the combination of these ingredients isn't enticing enough, let's go over some of the health benefits this power food recipe brings to your table!
Black beans
These heart healthy legumes are known for helping lower blood pressure, manage diabetes, prevent cancer, aid with digestion, and maintain healthy bones.
Black beans contain iron, phosphorus, calcium, zinc, magnesium, manganese, copper, selenium, folate, and many other nutrients that aid in maintaining overall health. It's amazing how nature crammed so much power into a tiny bean!
If you're looking for another way to include these in your diet, try these black bean brownies!
Lentils
Despite being tinier than the black bean, lentils are just as mighty. These little legumes offer a lot of the same nutrients as the black bean, and they're also a good source of riboflavin, potassium, and vitamin B6.
These are also my favorite bean to cook because they don't require soaking. You can boil dried lentils right out of the bag, and add them to a variety of dishes, for a powerful nutrient boost. For example, try adding them to rice! Bonus: Lentils are also SUPER budget-friendly!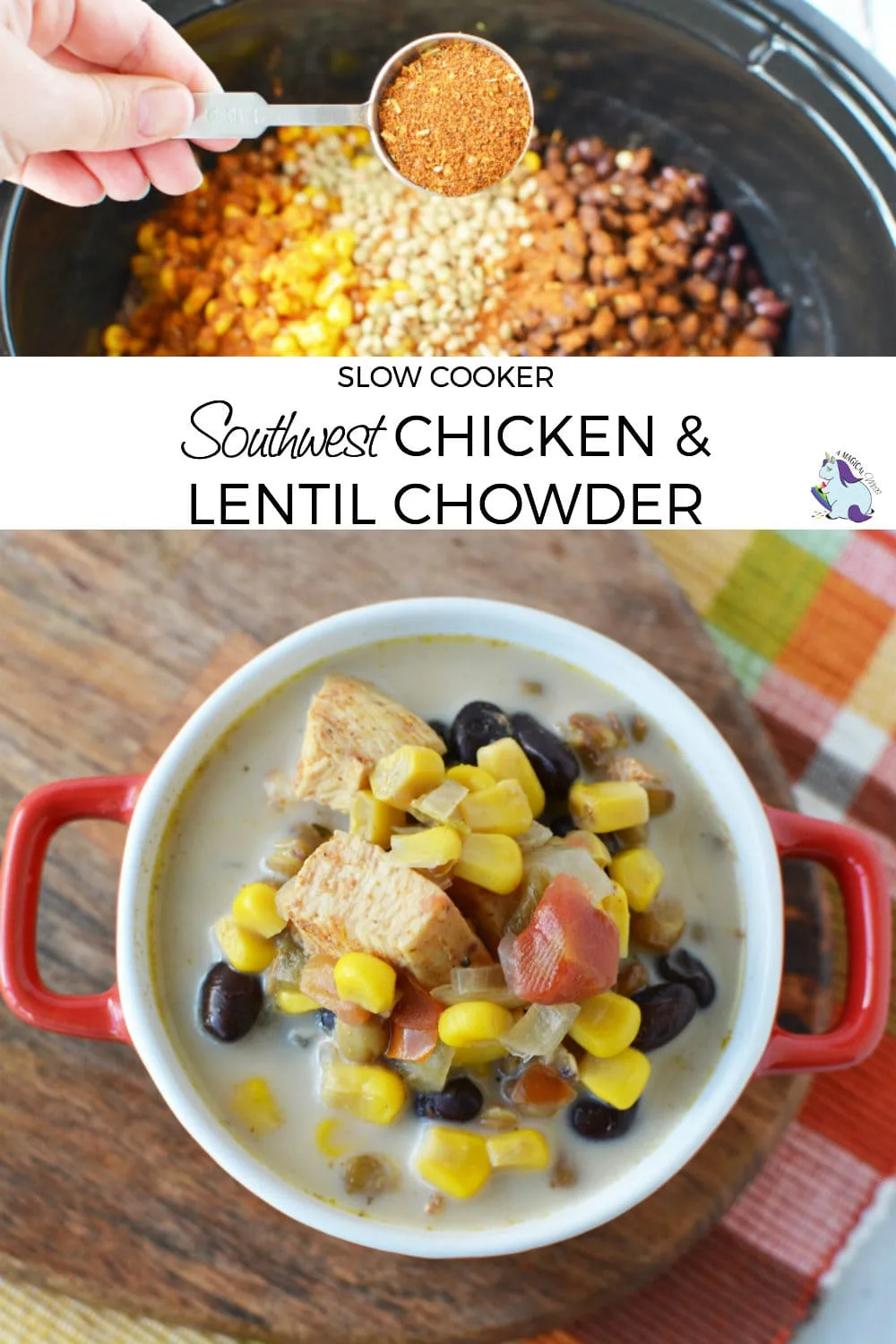 Onion
This tear-jerker has been used for centuries for its medicinal properties. Onions are rich in antioxidants and other compounds known to inhibit cancer.
Adding onions to recipes is a great way to boost your recipe's flavor without adding a lot of calories and salt.
Salsa
Depending on the specific brand or ingredients you use to make your own recipe, salsa is an excellent source of vitamin C and several other disease-fighting vitamins and minerals. Tomatoes, onion, and peppers … oh my!
Chicken and Lentil Chowder Recipe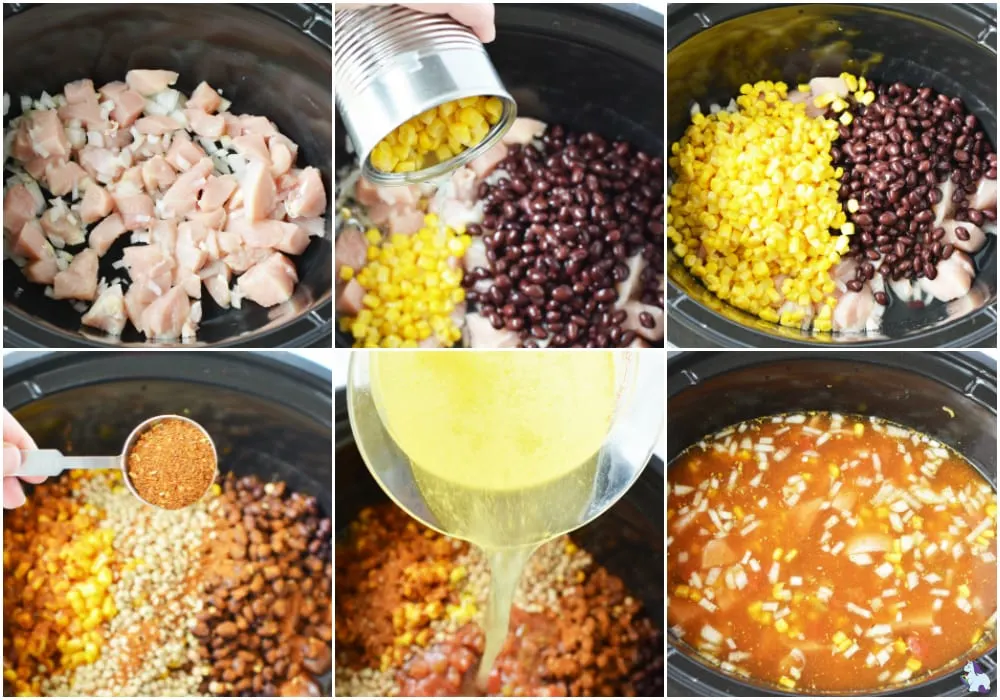 Yield: 7 people
Southwest Chicken and Lentil Chowder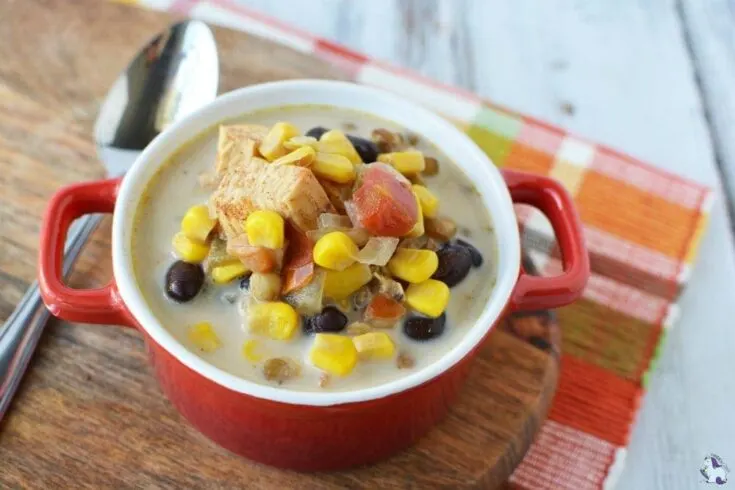 A family favorite with Southwestern flavor.
Total Time
7 hours
15 minutes
Ingredients
1 lb chicken breast, cut into 1/2" cubes
1 small onion, diced
3/4 cup lentils, dry
1 15.5 oz can black beans, drained and rinsed
1 15 oz can corn, do not drain
4 cups chicken broth
1/2 cup salsa
2 tbsp taco seasoning
1/2 tsp salt
1 cup half and half
Instructions
Add chicken breast cubes, onion, dry lentils, black beans, corn, chicken broth, salsa, taco seasoning, and salt into a slow cooker.
Mix well.
Heat on low for 6-8 hours.
Fifteen to thirty minutes before serving, stir in half and half.
Optional: Try topping with sour cream, cheddar cheese and/or cilantro!
Notes
For extra kick, try adding a small, 4 oz. can of diced green chilies.
Nutrition Information:
Yield:
7
Serving Size:
1 person
Amount Per Serving:
Calories:

328
Total Fat:

7g
Saturated Fat:

3g
Trans Fat:

0g
Unsaturated Fat:

3g
Cholesterol:

70mg
Sodium:

1420mg
Carbohydrates:

34g
Fiber:

9g
Sugar:

7g
Protein:

32g
Nutrition facts are an estimate only.
A note about cilantro: Not everyone likes this herb–fresh, dried, or cooked. You may be familiar with the explanation for the genetically triggered soapy taste, thanks to the virality of its travels on the web.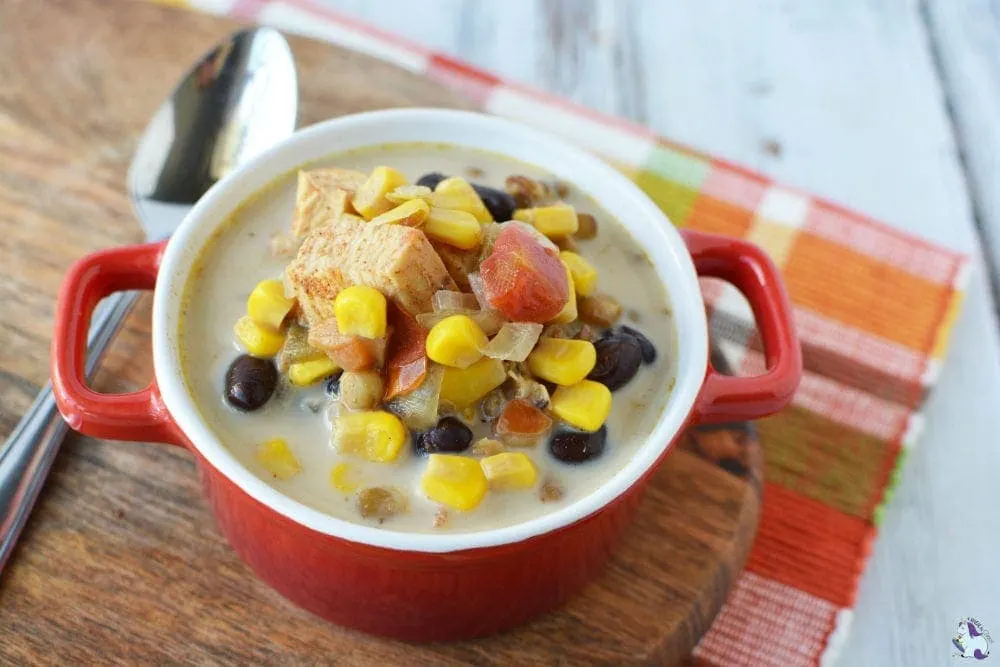 With 4-14% of the population tasting a mouthful of Dawn dish soap for anything containing even a hint of cilantro, it's best to leave the leaf on the side for guests. If everyone in your family loves it then, by all means, add it to everything–it's loaded with antioxidants and may help rid the body of heavy metals.
Consider topping this dish with a dollop of sour cream, a pinch of shredded cheddar, and a sprig of parsley instead of cilantro!
Does your family like a good chowder recipe?