Slow cooker season is here and I am thrilled about it. Pasta recipes in the slow cooker just scream comfort food and make me ready for fall weather. This collection of slow cooker pasta recipes is sponsored by Foodie.com. All opinions are my own.
Slow Cooker Recipes for Perfect Pasta Dishes
Although we haven't closed down the grill just yet, I have brought out my slow cooker. Now that it's on the counter, it will most likely stay there for a while. I love using the slow cooker for meals. It doesn't get much easier than tossing in all the ingredients and having dinner ready later in the day. There's so many recipe possibilities that it's fun to experiment and try new recipes. Foodie.com is a great place to collect delicious recipes to try out. With so many creations with drool-worthy pictures to chose from, you are bound to find your next favorite dish.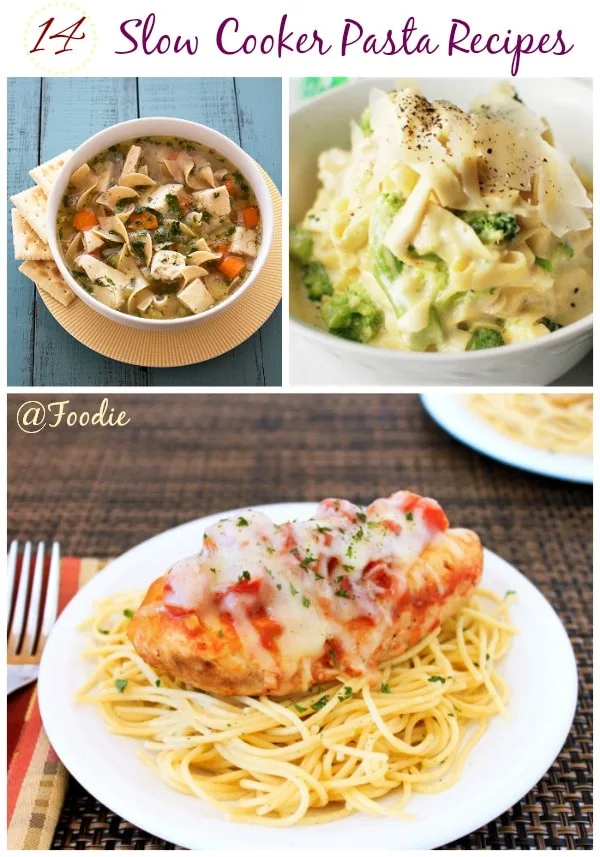 The only problem with the slow cooker is that if you are home all day you have to smell it! This makes me completely ravenous all day long. I am not complaining, though. Smelling the scrumptious meal cooking all day just makes it that much more rewarding to eat once it's ready.
Pasta has to be one of my favorite foods to eat. It's not only the ultimate comfort food, but brings back great memories for me. My Gram's spaghetti was my favorite dinner growing up. Now, anything with pasta warms my belly and makes me smile.
Do you use a slow cooker? What's your favorite recipe to make?