Picture this: You've been frantically researching, compiling, digging up deals for the weeks prior to Cyber Monday and you're pretty darn certain after all the price comparisons, you know what you're going for. But what if you hit the checkout button on the website on Cyber Monday and you discover that shipping costs more than the product you're purchasing at a great discount? How disappointing would that be?
Cyber Monday: Shipping Your Way to the Customer's Heart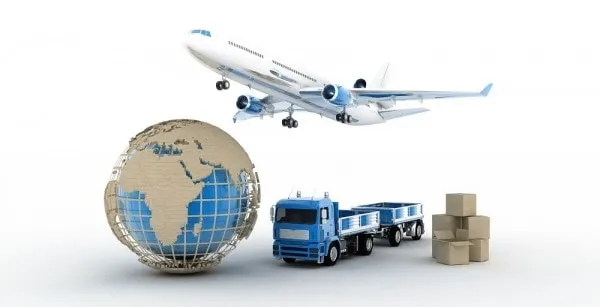 When it comes to shopping online, there is nothing worse than finding a product you love and having to pay a fortune for shipping and not having your product delivered on time.
What's the key to the customer's heart?
Be on time, be on budget.
Here are some quick tips to shipping your way to the customer's heart this holiday season, kicking it off with Cyber Monday:
If possible, offer to ship for free
The reason the customer responded to your advertisement in the first place is the amazing deal you offered. Imagine the level of disappointment they will experience realizing that shipping is going to be expensive for a product that might not make it on time for the holiday season. Large retailers are quickly catching on with the customers' needs and are now providing free shipping during the holiday shopping season—including Cyber Monday. Being a small eCommerce store doesn't mean you can't increase sales through offering free shipping. The numbers of potential customers that will turn away from a desirable offer because of shipping costs are currently still high. By taking away this cost barrier, free shipping is now acting as a call-for-action to your customers. The results will be phenomenal.
Follow-up with this offer and stock up your inventory according to forecasts
There is no point offering free shipping if there aren't enough products to ship to customers! Another reason businesses aren't able to maximize on Cyber Monday sales is due to not having enough imported inventories in preparation. Perhaps the only thing worse than not providing your customers with the best value for a product is an unfulfilled promise to deliver something that you do not have.
The holiday season may seem to sneak up on shoppers fairly quickly but it will be upon eCommerce businesses as soon as Thanksgiving hits. As the time approaches, you will find it increasingly difficult to have your inventory shipped on time as well. Looking at the trends over the last few years, we can easily observe that the sales and traffic this year will likely be even higher than the previous. Opportunities arise for those who are prepared for them!
Guarantee a specific delivery date
While product value is still one of the first and foremost priorities for customers throughout the year, during the holiday season, there is always an added priority—especially if they're choosing to do their holiday shopping online.
People want to know that their family and friends will get their gifts on time for the holidays. We've all heard the horror stories of how deliveries were unfortunately made after the holidays or of dissatisfied customers who did not foresee a problem while purchasing.
Customers demand value, on time and on budget. However, this doesn't necessarily mean that they understand the context in which an eCommerce business has to operate. Of course, as a business owner you must consider how long the shipping will realistically take. Naturally, you will not make any guarantees to your customers without knowing for certain you can fulfill their order. Thus, scheduling a time-sensitive delivery date guarantee will help you in keeping your customers happy but at the same time preventing the dissatisfaction of customers in the future if they choose to do some extremely last minute shopping.
Make sure your eCommerce store is accessible on both desktop and mobiles
Did you know that more than 17 percent of Cyber Monday shoppers placed their orders using their mobile phones last year according to Yahoo Finance? As smartphones grow in computing power and is becoming the closest technological device that people are carrying around 24/7, it would be a completely missed opportunity if your mobile commerce site was difficult to navigate or doesn't load within half a millisecond.
As an eCommerce business owner, it is essential to make sure your online store is just as user friendly on smartphones and tablets as it is on a desktop computer. If you're just starting out, services like Shopify allows eCommerce businesses to add an additional mobile commerce feature to their storefront to meet customer demands. Make sure your customers can see your Cyber Monday offers anywhere at their convenience. If you'd like to make great sales, make sure you enhance the shopper experience by making the purchase as quick and easy as possible.