When it comes to ice cream I don't ever discriminate. However, there is something about eating ice cream on a hot summer day that just makes my inner child smile. Watching my kids enjoy fun summer treats is also wonderful. We put together this super easy frozen treat recipe and it turned out to be a new favorite. Sponsored post by Mirum Shopper. All opinions are my own.

Fun Summer Treats
When I was little I used to have visitation with my dad on the weekends and he lived in an area with an ice cream truck route. I can still remember the rush of excitement when we'd hear that music coming down the block. We'd all frantically round up our change and run out to catch him in time to snag our favorite frozen treats on a hot day.
My kids have never known the joy of having a regular ice cream man. So we decided to create our own ice-cream-truck-style treats. Naturally, we headed to Jewel.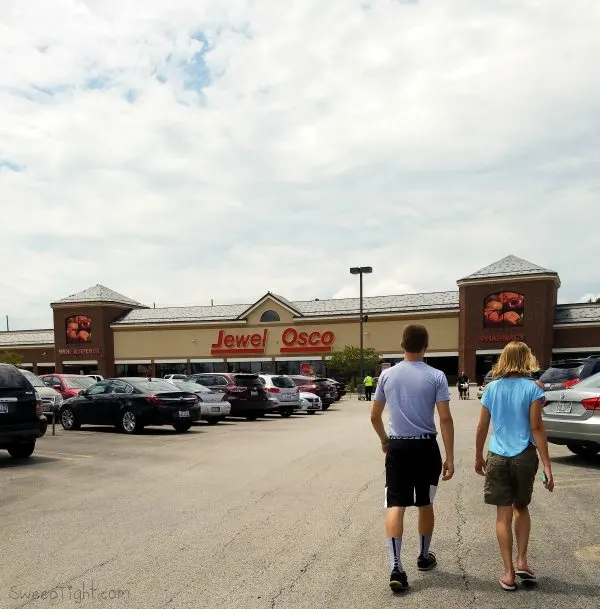 The kids wanted to make them with all natural ingredients so we headed to the produce section to get some fresh fruit.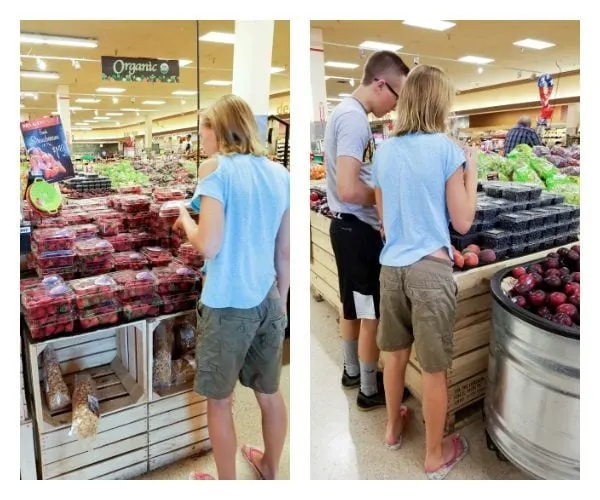 After getting some beautiful strawberries and blueberries, we headed to the ice cream aisle for Breyers® All Natural Vanilla ice cream.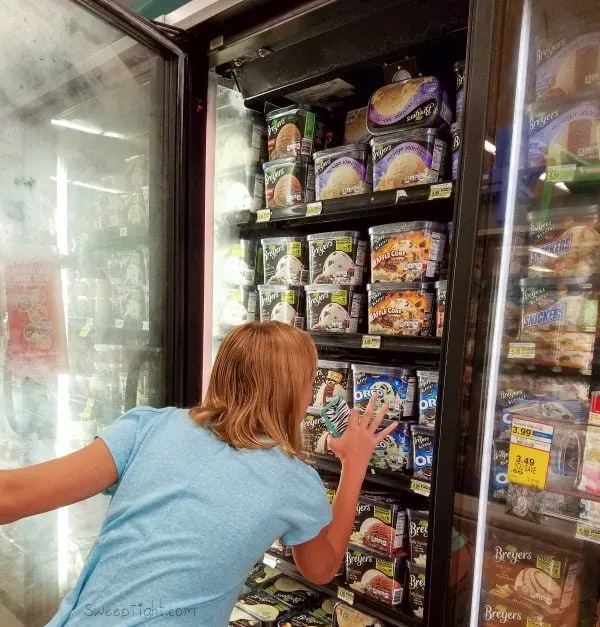 Ches needed some support upon leaving this aisle of pure temptation. It's like being IN an ice cream truck surrounded by treats!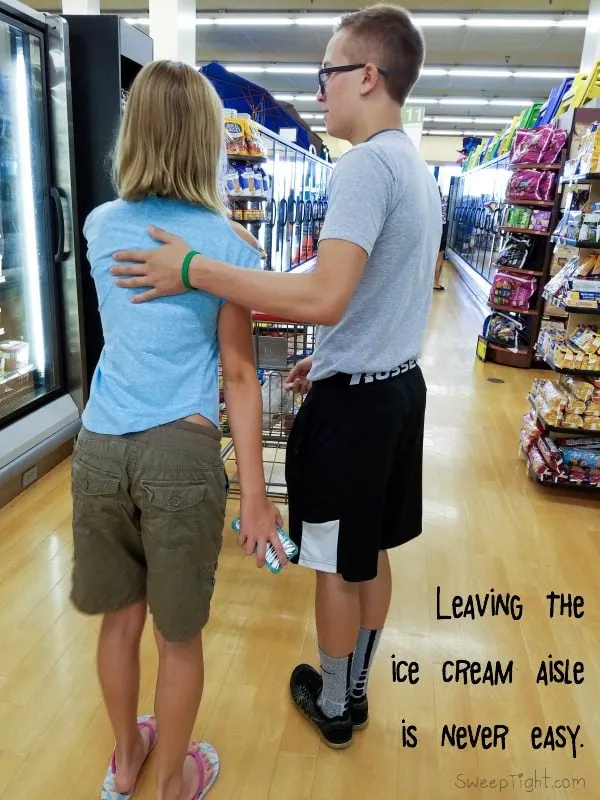 We also grabbed some wooden popsicle sticks and paper cups. These are perfect for created frozen pops.
Don't forget to use the MyMixx app at Jewel.
Red, White, and Blue Ice Cream Treats Recipe
To recap, here's a list of what you'll need (makes approximately 8-10 pops):
1 cup whole strawberries – washed and trimmed
1 cup blueberries – washed
1 container Breyers® All Natural Vanilla ice cream
paper cups
popsicle sticks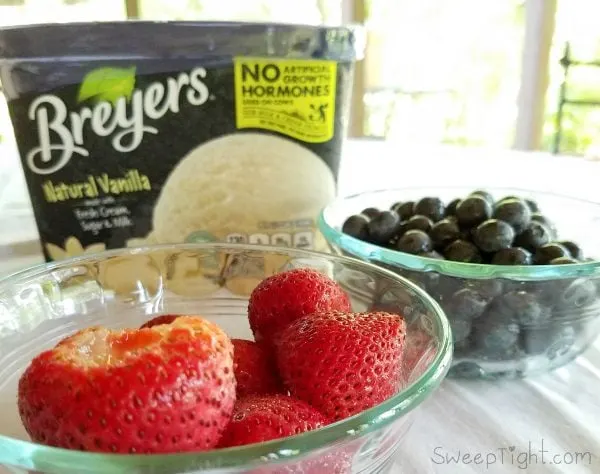 Once you've got all your supplies, scoop about 1 1/4 cup of ice cream into your blender. Add strawberries and blend until smooth.
Pour the strawberry mixture 1/3 of the way into the bottom of each paper cup. Put a popsicle stick in each. Place these in the freezer to harden a bit while you move on to the next step. Wash out the blender.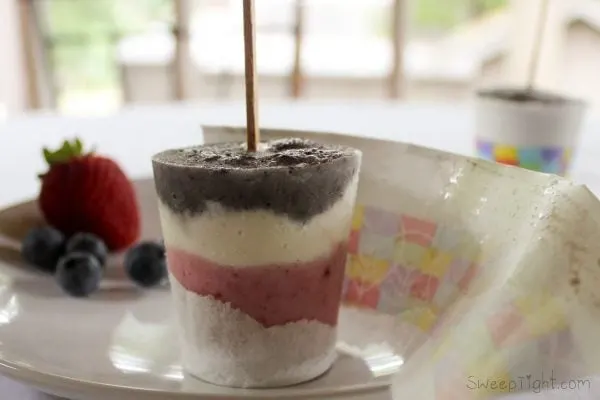 You can hand stir 1 1/4 cup of the vanilla ice cream just to make it easier to pour, or you can blend it. Remove cups from freezer and add a vanilla layer to each–about a 1/3 of the cup–leaving the stick in place. Put back in freezer.
Blend another 1 1/4 cup of ice cream with blueberries. Pour this into the cups for the final layer and let freeze until hardened all the way through. (About 35-45 minutes.)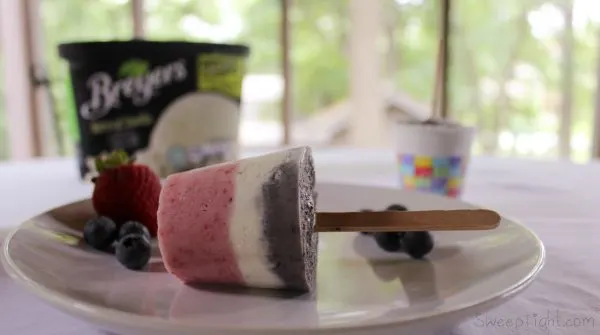 In order to ensure the stick stays in place, we peeled the paper cups off to avoid having to pull on the stick. This way they came out perfectly.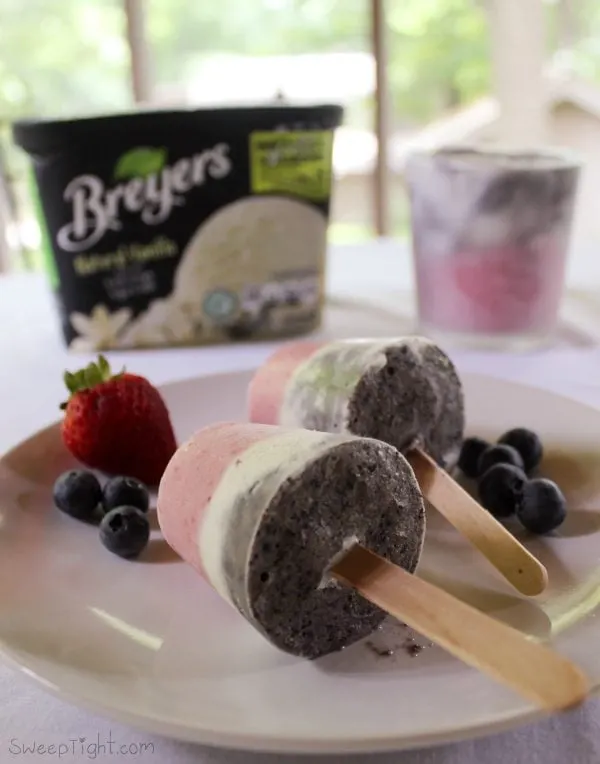 The kids–and all the adults in the house who insisted on trying them too–loved these fun summer treats. They are absolutely delicious. The fruit adds just the right amount of water to make it freeze hard enough while the middle layer of plain ice cream stays creamy. It's a great combo and better than any ice cream truck treat because we had so much fun making them together.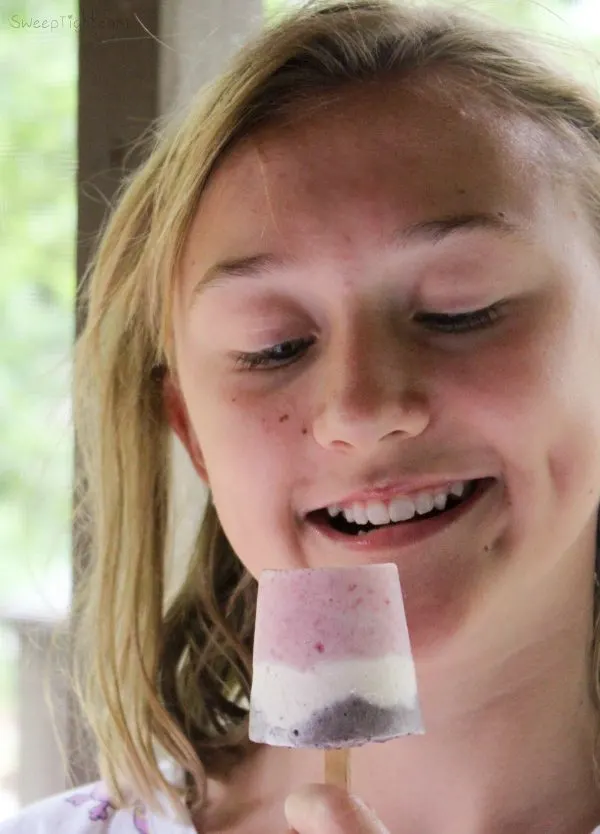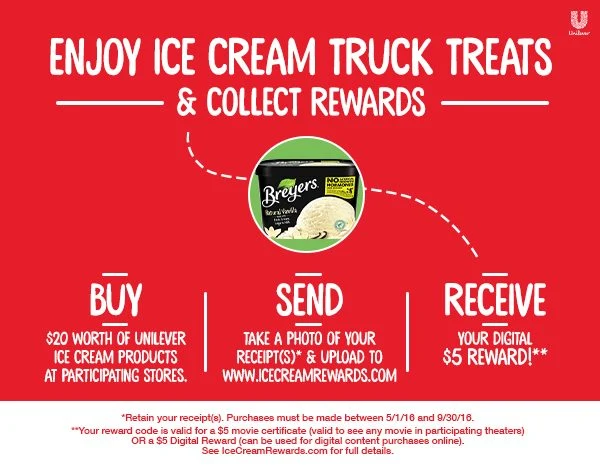 Ice Cream Rewards
As if eating ice cream isn't rewarding enough, you can receive a $5 reward when you stock up on your favorite ice cream treats! From May through September, purchase $20 worth of Unilever ice cream products at participating Safeway, Albertsons, VONS/Pavilions, Randalls, Jewel, and Tom Thumb stores and submit your receipt(s) to receive a $5 reward. There's up to $575,000 in rewards available!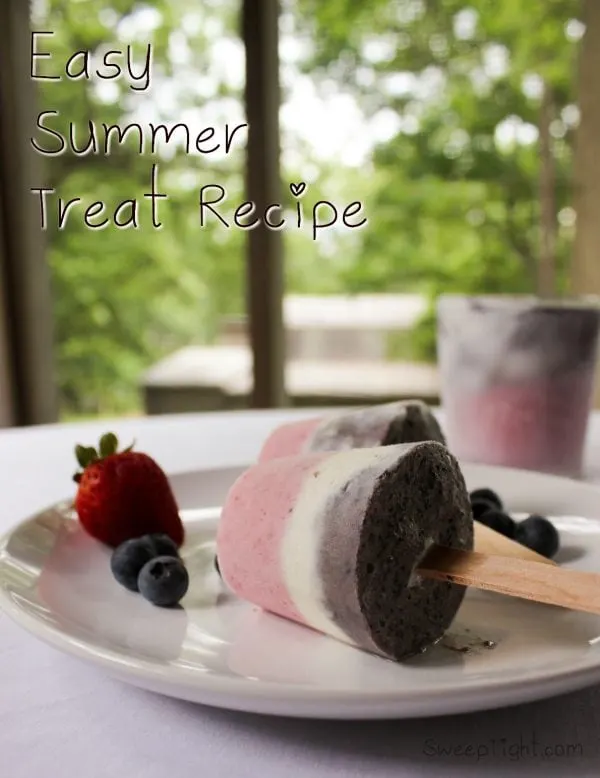 Sweepstakes
Enter for the chance to be one of 21 weekly winners that receive a year supply of free ice cream! Now that is a dream prize for an ice cream lover. Ends 9/30/16.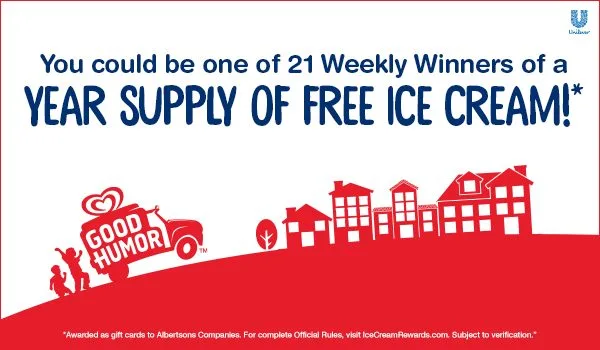 What are your favorite fun summer treats?