We don't have any teen drivers just yet, but as far as passengers go, this was ranked the best SUV for teens in our house–or driveway? The 2016 Toyota Highlander XLE has features to please just about any age but kids and I agree. This is one sweet ride. I was able to use this vehicle for a week to facilitate this post. All thoughts and opinions are my own.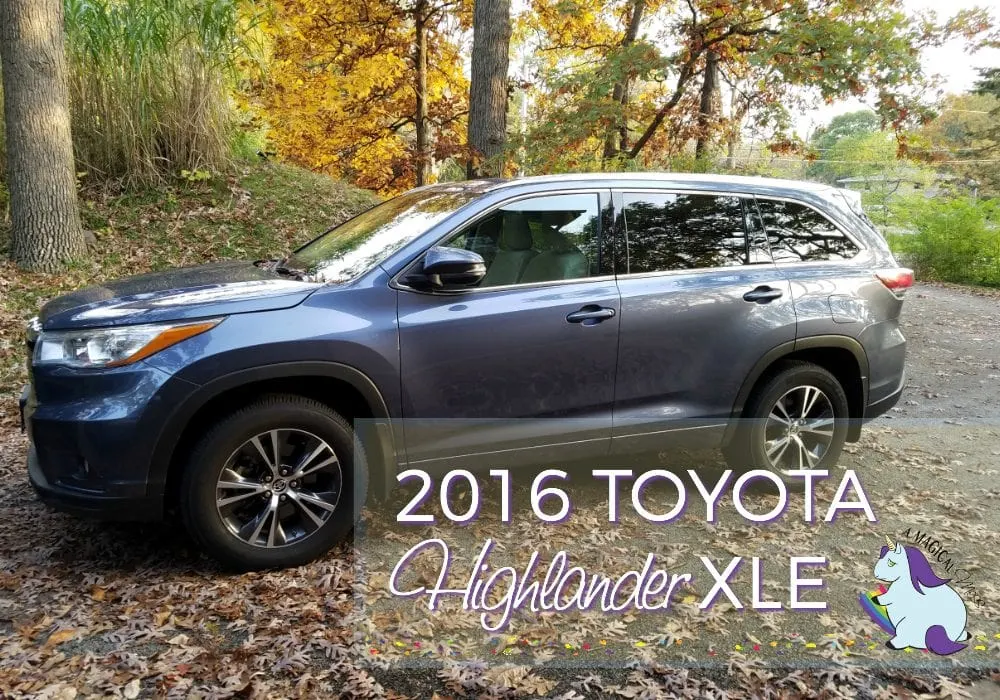 2016 Toyota Highlander XLE
Because kids are kids, their first reaction was "it looks cool." Which, let's face it, no matter how old you are, this is an important characteristic when deciding how you want to spend that chunk of your monthly income. The 2016 Toyota Highlander XLE doesn't just look sharp; it's sexy, tough, safe, and loaded with luxury features.
First, I'm going to point out all my favorites and then I'll get to the kids'.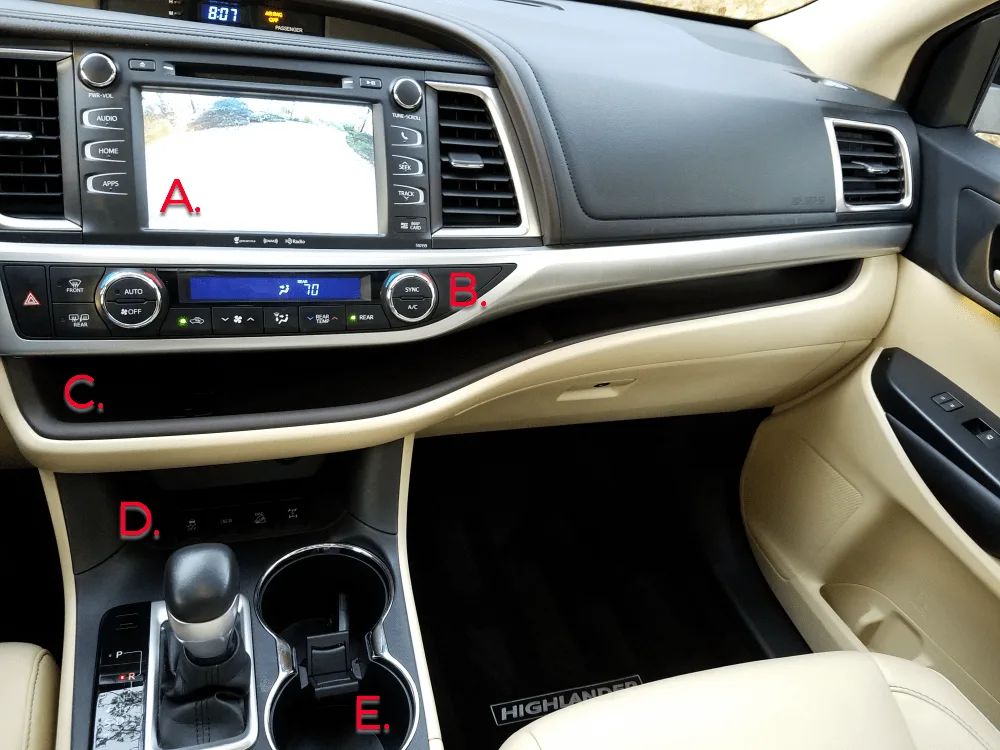 A. Large screen for all your maps, media, and reverse camera viewing. It's super easy to find what you're looking for and within easy reach without being right up in your face.
B. I LOVE having knobs for climate control. I don't like when these options are only available within the touchscreen because it can be distracting while driving to find these options when you just want to throw on the defrosters.
C. This is the first dash I've seen with this sleek storage slot. It's the perfect slot for your phone, sunglasses and whatever else you may need within reach. Plus, it looks neat.
D. Here are all the buttons for hauling, 4-wheel drive, traction, and all those other awesome engine/drivetrain features that a mom like me doesn't use too often. But I love knowing they're there.
E. If you've read any of my other car reviews, you know I'm obsessed with cup holders. This beautiful chariot is equipped with 14. FOURTEEN?! That's freaking outstanding. No one shall spill one tiny drop because every liquid has a home.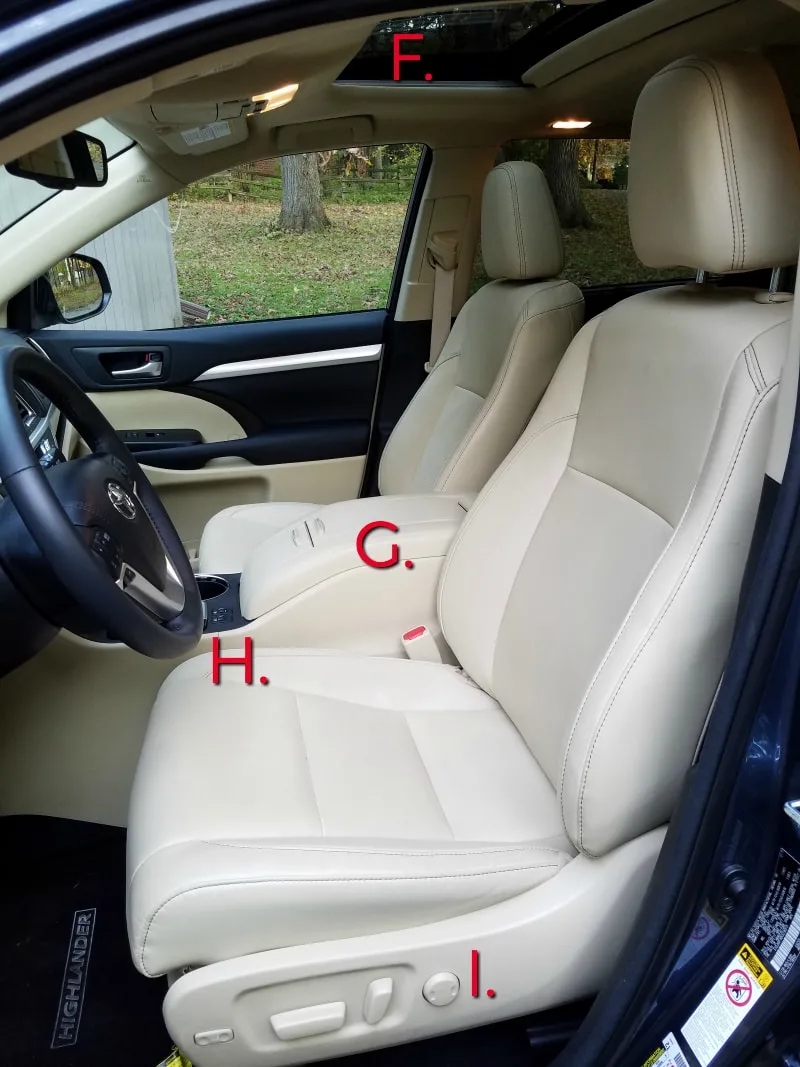 F. Sunroof. Need I say more? There's seriously nothing better on a warm, spring day than having the sun and warm air sweeping across your head.
G. This enormous center console has room for a ton of cargo. I even stuck my entire purse in there–which is saying a lot. It's also where the headsets and remote live for the DVD entertainment system in the back.
H. Heated seats. Who on earth can live without these?! Even if you're in a hot climate, when I have cramps or just aches and pains because aging sucks, the best feeling is putting on the AC and heating my sore back.
I. The seat adjustments are not just electric, but you can make your seat a custom throne. I pumped up that lumbar support like no one's business! AWESOME!
Best SUV for Teens
As you can see, the driver is spoiled rotten up front, but the passengers in back certainly aren't suffering. Sun in your eyes? Oh, don't fret, just pull up the pocket screen on the window to shield your eyes. Want to have a milkshake and a bottle of water? No worries, you've got 2 cup holders to your side and one still in the door.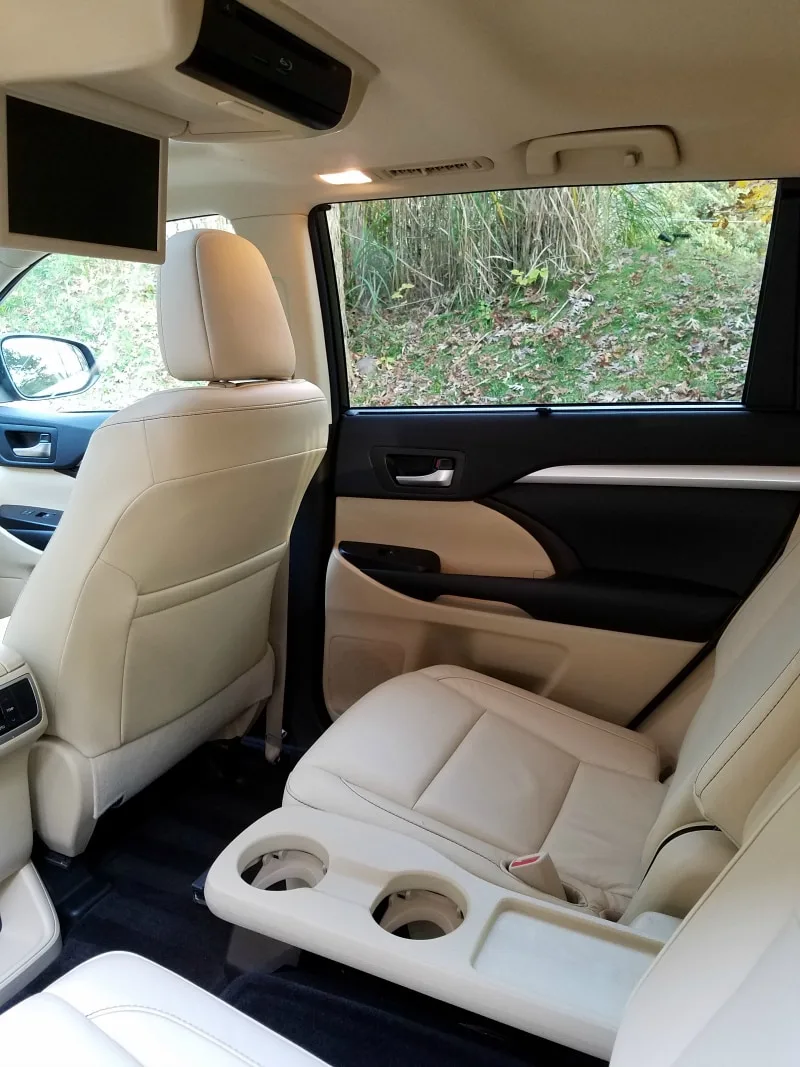 Can't bear to look out the window any longer? Throw in your favorite movie and relax. Mom or dad can still listen to their favorite tunes while you wear your headphones.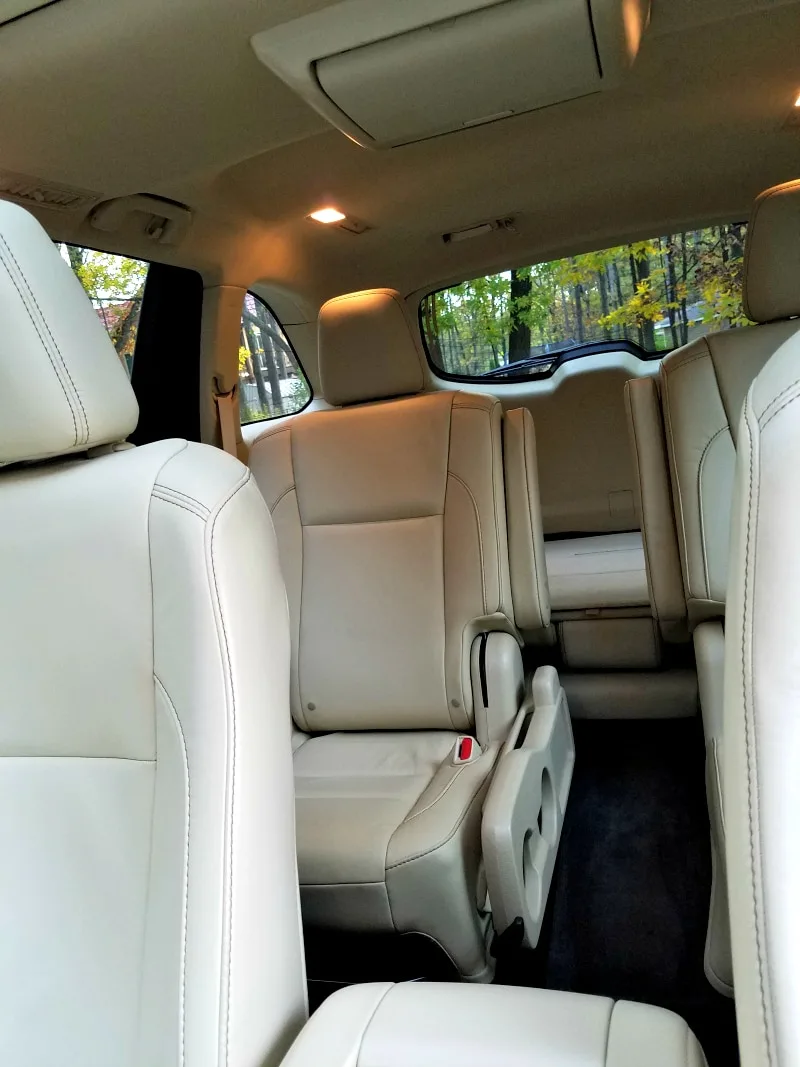 Seriously, the teenagers are spoiled rotten with this vehicle! Kids of all ages would agree, but mine are all old and vocal about their opinions. They piped up about how much they love this 2016 Toyota Highlander XLE.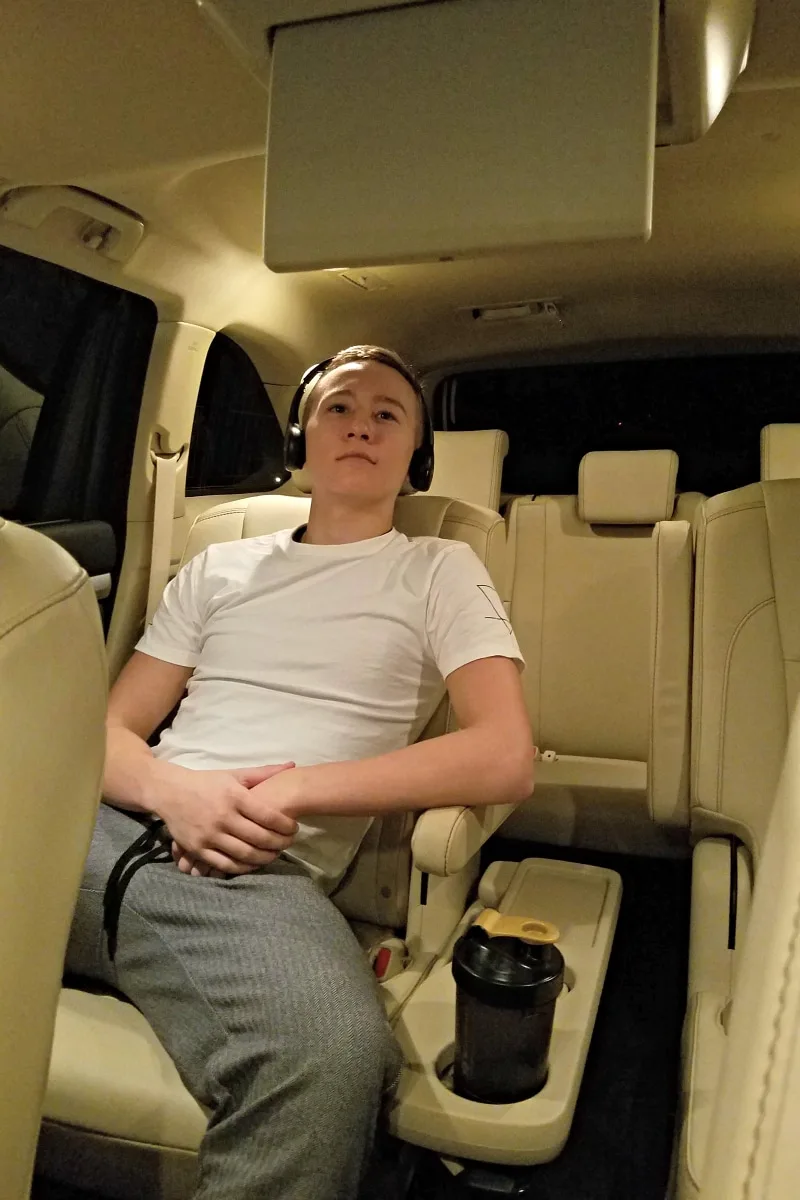 Roomy
I love that there is still plenty of space in the trunk area for groceries when you've got all the seats full of humans. But when you're not entertaining a hoard of teenagers, you can easily fold down the 3rd row (and the 2nd if needed) for plenty of room to haul stuff.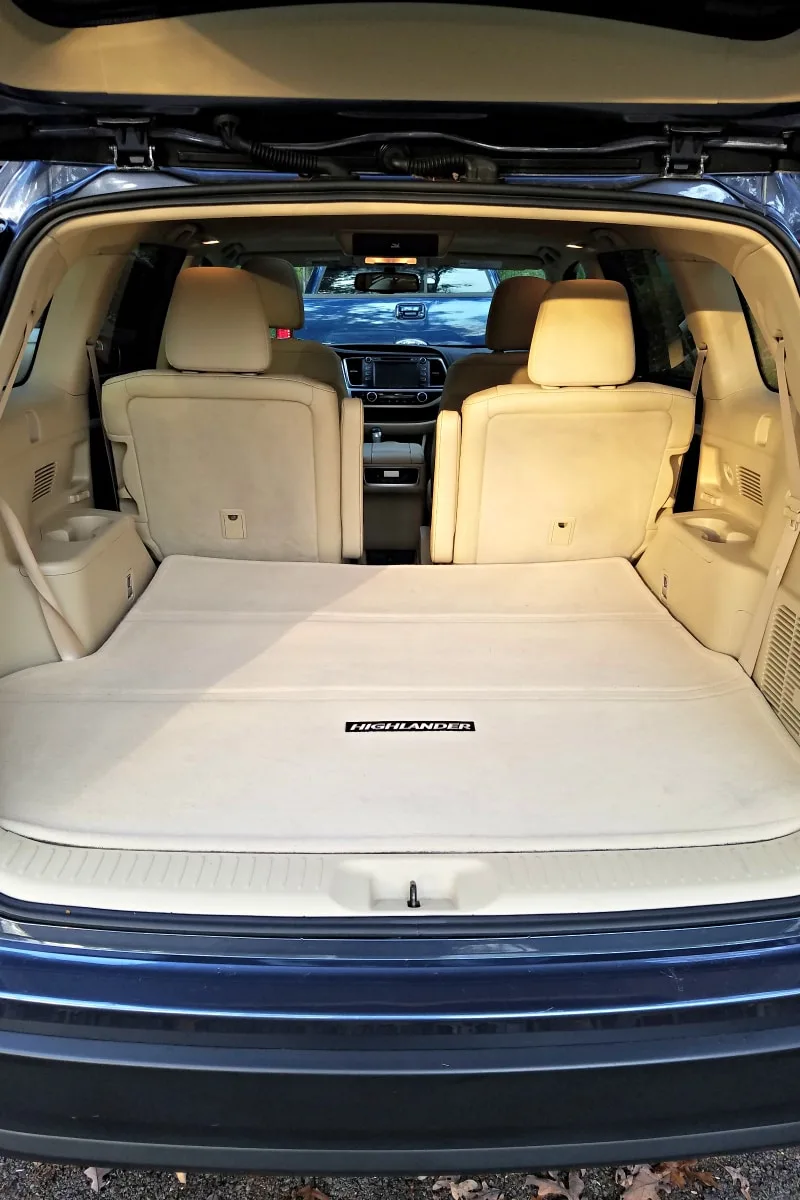 While this isn't in our budget for a first car, I'd be happy letting my kids drive it (when they're old enough, obviously) because it's got great safety ratings and features. So, it's a great family car to have and then possibly hand down to the teens when they're ready.
What do you like best about the 2016 Toyota Highlander XLE? Do you think it's the best SUV for teens?