Since New Year's Eve is this weekend, I think it's the perfect time to share our top cocktail recipes. We don't post a lot of cocktails regularly, so some of these beauties get buried.
If you feel like making something fancy for your 21+ friends, here are some tasty ways to do so. Please drink responsibly and never drink and drive. Call an UBER!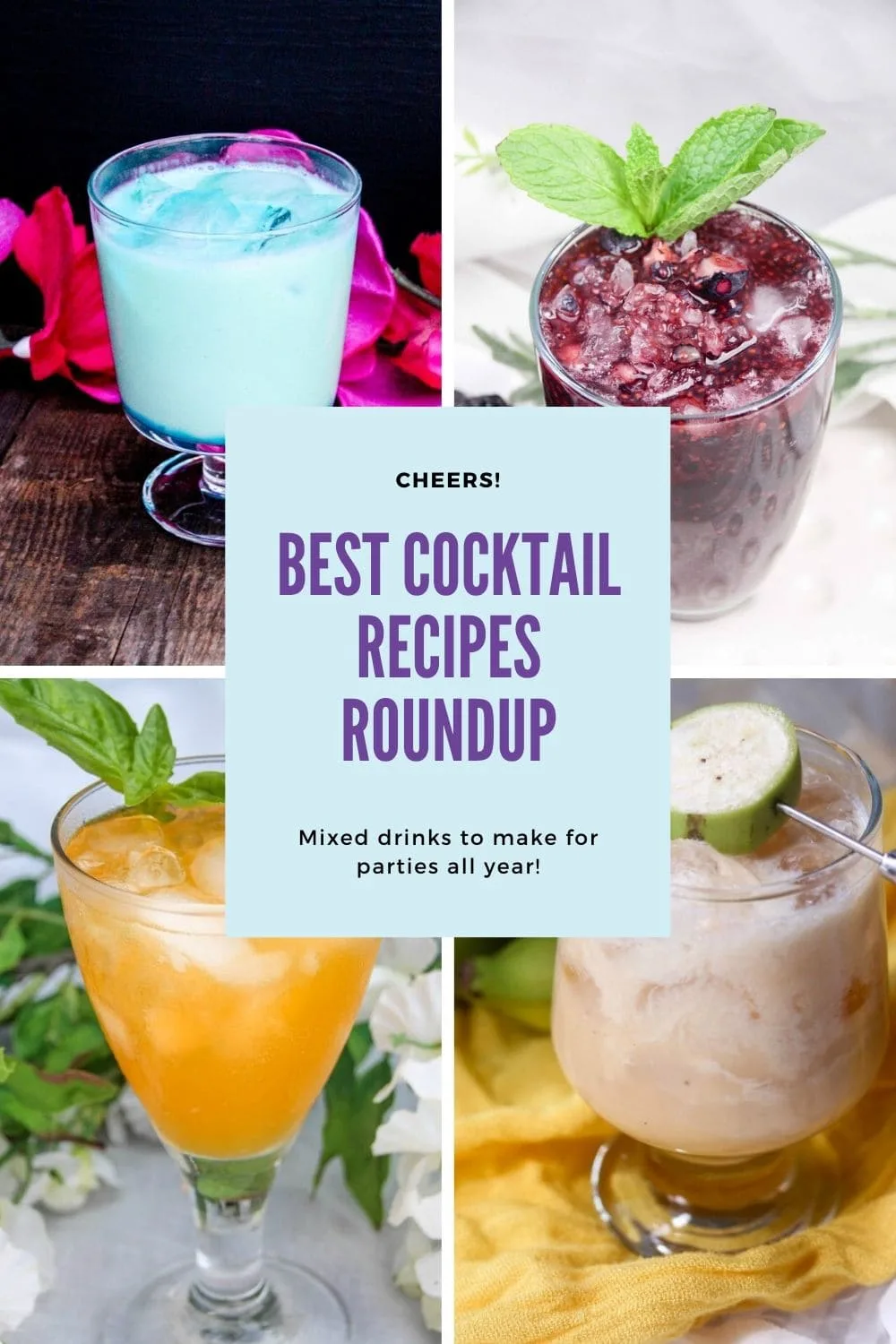 Top Cocktail Recipes to Enjoy all Year
Of course, these top cocktail recipes are perfect for any time of the year. Girls' night in, Valentine's Day, Wednesday, or whenever. 😉 Several of these recipes can easily be converted into mocktails, as well. Eliminate the booze, or replace it with something similar that's non-alcoholic.
If you are hosting a party, channel your inner mixologist and whip some of these babies up. Is your friend having people over? Use the share buttons and tag them to let them know which drinks you'd love to try!
I can't say it enough — please drink responsibly. The recipes are intended for adults of the legal drinking age only who enjoy cocktails in moderation.
Best Cocktail Recipes
Some of the best cocktails and mixed drinks to try the next time you're hosting a party!
Which of these top cocktail recipes would you love to try?