My son, Adam, 10, has his first "girlfriend." At first I thought this was cute. Now, I'm somewhat horrified. She calls my cell phone and the house line daily. She has wonderful manners on the phone when I answer but I am shocked at her bravery and persistence. When I was in fifth grade, I would never have had the guts to call a boy–especially knowing I was calling his MOM'S cell phone!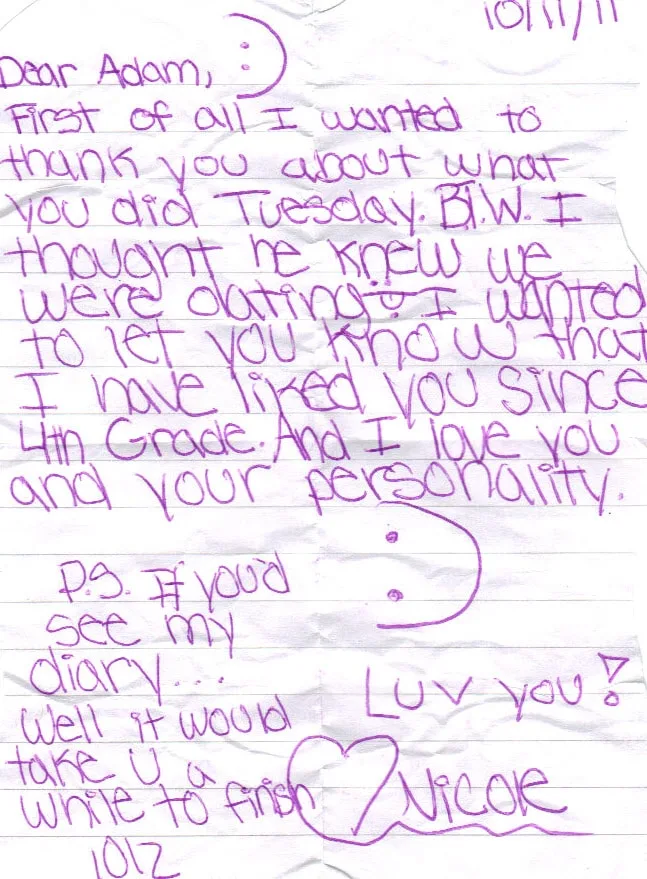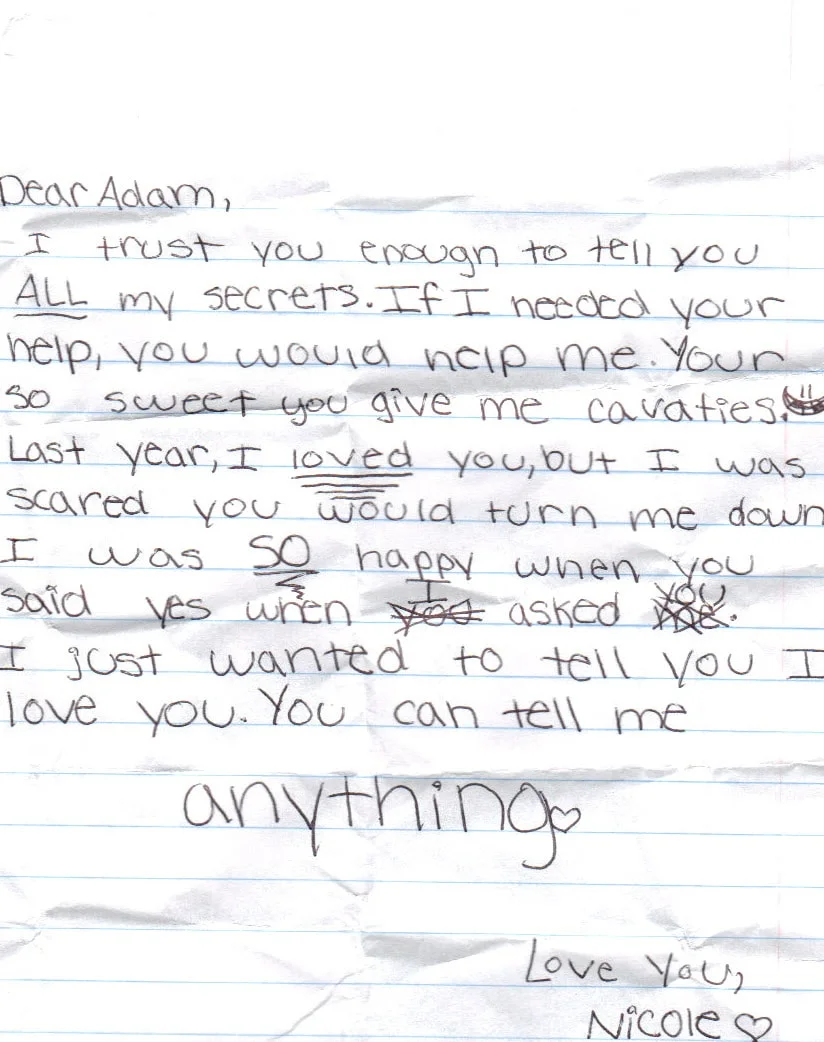 Now, I'm finding notes…

My first question was "What the heck happened on Tuesday?!"
He said he heard that a boy was calling her and he told him to stop at recess.
I know where Adam is at all times so I'm not too worried. He's 10. But, I was a young mom and do not want to be an even younger grandma! I feel like now is the time to set a foundation here…
When I read this note…

I decided it's time to get some outside opinions. I am shocked at the language usage and potential innuendo. Maybe I'm just overreacting? :/
What would you do?