Standing at 5'4 and being extremely cold intolerant I absolutely hate spending more time than I have to in the cold and snow. I drive a big ol' truck and when it gets buried in the frigid Chicago snow it can take forever to uncover. But with the Snow Joe Telescoping Snow Broom Ice Scraper, I'm done in under 4 minutes! I received this product for review, but everything shared here is based solely on my experience.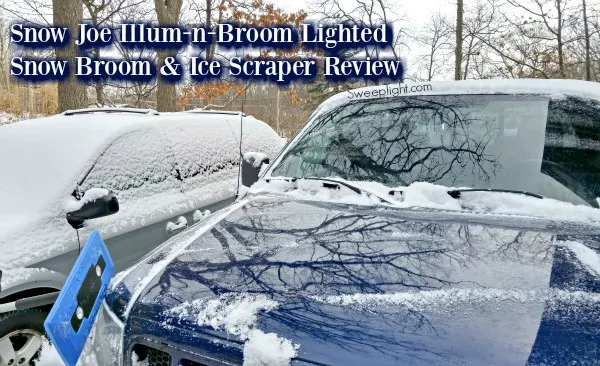 Snow Joe Telescoping Snow Broom Ice Scraper Review
My truck is an entire foot taller than me. Which I happen to love because I like feeling large and in charge out on the road. But when it comes time to clear the snow off the hood, windows, and windshield it's quite a chore. I've used average scrapers, awkward push brooms, my arms… ugh.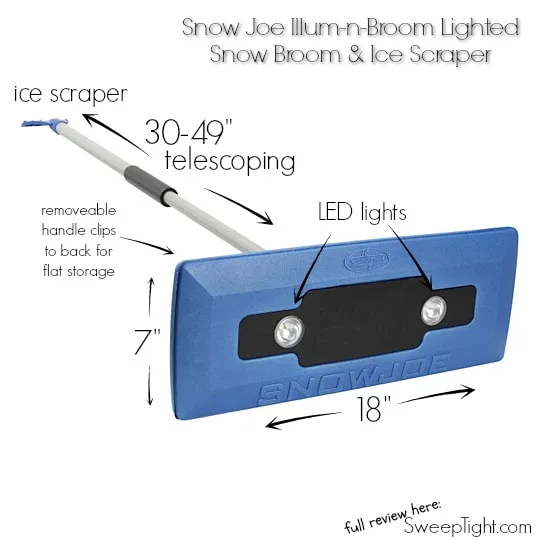 The Snow Joe telescoping snow broom ice scraper is freaking brilliant. Why?
It lights up. It also has an option for emergency flashing lights. (takes 2-AAA batteries.)
It's lightweight at just a pound and a half.
The rubber foam head is 18″ wide so it only takes 2-3 'sweeps' and the whole windshield is clear.
The telescoping handle allows you to reach all the way to the other side with ease. No more running laps around the vehicle. YAY!
The handle comes off and snaps to the back of the broom for flat storage under the seat.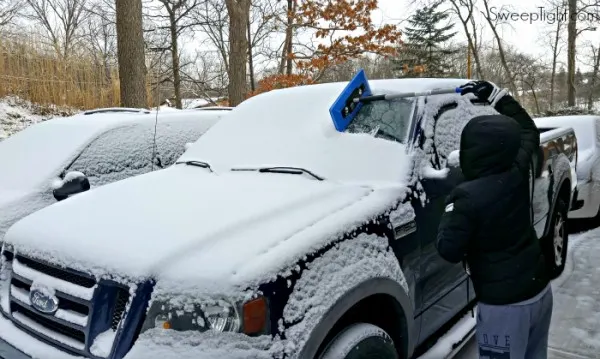 Even if you don't have an enormous vehicle like mine, the Snow Joe Illum-N-Broom is great for all vehicles and people. I can't think of anyone who actually enjoys spending a ton of time scraping their car when they're trying to leave–especially if you're running late. You can find and purchase this product here.