Chocolate chip muffins are my favorite kind of muffin. I had been looking for a good recipe for muffins for a while now. Since my MyMixx, My Savings app from jewel-osco has been my new shopping sidekick, I thought I'd try one of their muffin recipes. Sponsored post, all opinions are my own.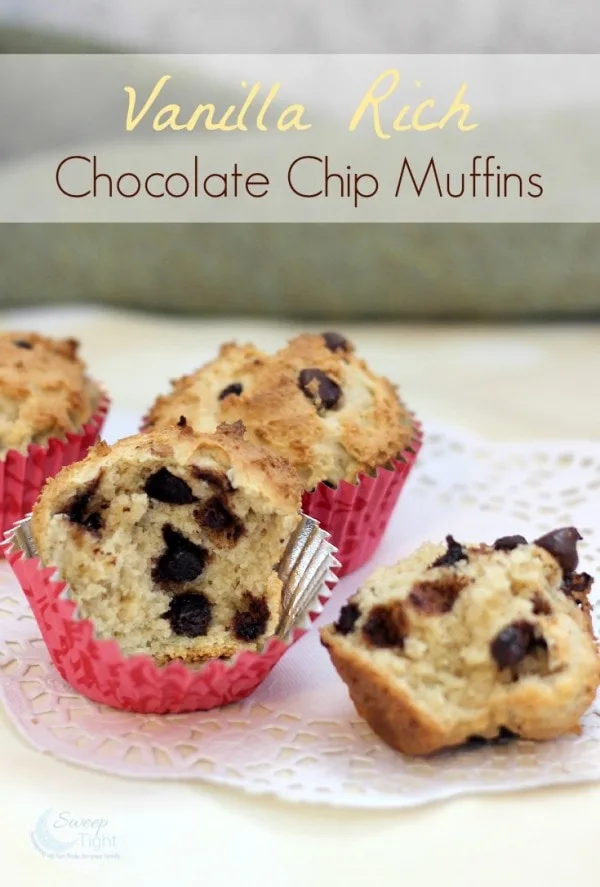 I have been using the MyMixx, My Savings app for about a month now. My first trip didn't register my savings, but I was happy to see them tally up after my next few trips. So far, I have saved over $45 by clipping coupons with the app. That doesn't include any paper coupons I used, and it's also only a few trips. I haven't even made any big money shopping trips in a while. I am pleased.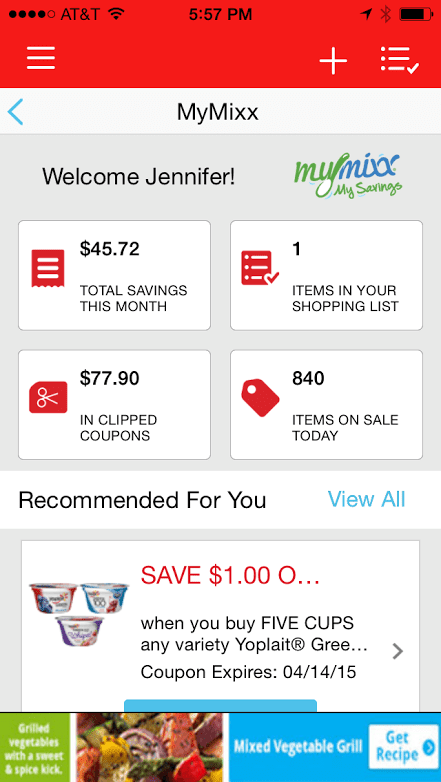 Vanilla Rich Chocolate Chip Muffins Recipe
Ingredients:
2 cups flour
1 Tbs Vanilla Extract
1 cup semi-sweet chocolate chips
2/3 cup sugar
1 1/2 tsp baking powder
1/2 tsp baking soda
1/4 tsp salt
1 cup sour cream – I used 6 oz cream cheese + 3 tbs milk blended
1/4 cup milk
1/4 cup vegetable oil – I used applesauce
1 egg
Directions:
Preheat oven to 400°F.
Lightly grease 12 muffin cups or line with paper baking cups. Set aside.
Mix flour, sugar, baking powder, baking soda and salt in large bowl.
Mix sour cream, milk, oil, egg and vanilla in medium bowl.
Add to flour mixture; stir just until dry ingredients are moistened. (Batter will be thick and slightly lumpy.)
Gently stir in chocolate chips.
Spoon batter into prepared muffin cups, filling each cup 2/3 full.
Bake 20 to 25 minutes or until toothpick inserted in center of muffins comes out clean.
Serve warm.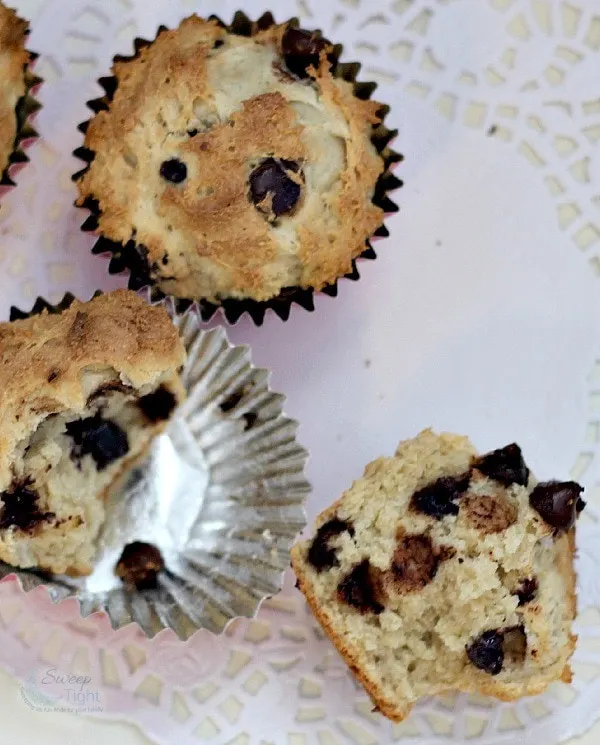 Even though I added all of the ingredients for chocolate chip muffins to my shopping list, I still forgot sour cream. I am awesome like that. So, I substituted cream cheese and milk. Not sure if that had an impact on the flavor that much, but I think these muffins are good. I think I would try adding some vanilla bean next time. The flavor wasn't as vanilla-y as the title made me think they would be. But, overall, yummy muffins! I will make them again.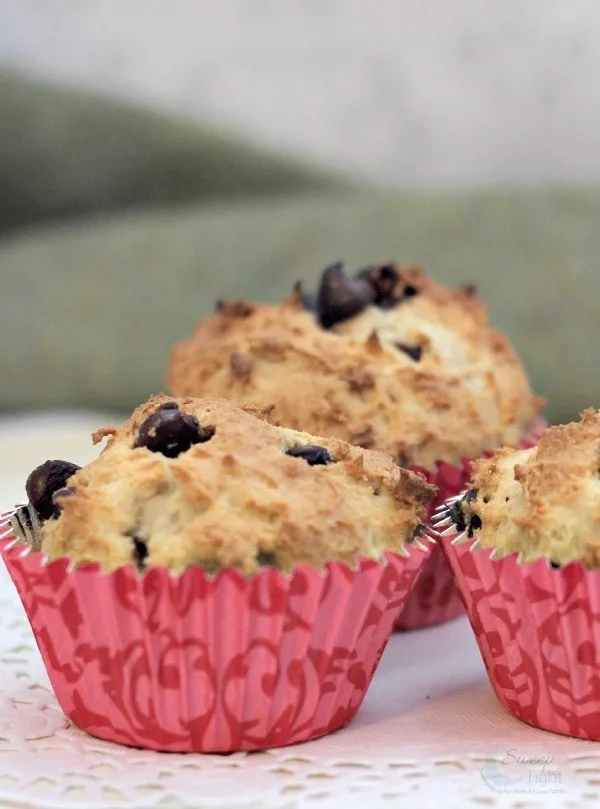 Don't forget to download the MyMixx app if you have a jewel-osco near you. It's an easy way to find new recipes, create a shopping list, clip coupons, find deals, and save. I love it.
Do you like chocolate chip muffins? Or do you prefer other mix-ins in your muffins?
This is a sponsored conversation written by me on behalf of jewel-osco. The opinions and text are all mine.