Here is a simple recipe perfect for enticing that Easter Bunny out of hiding. 😉 It's beyond simple and can be completely customized to your liking. Post contains affiliate links.
Recipe for Easter Bunny Bait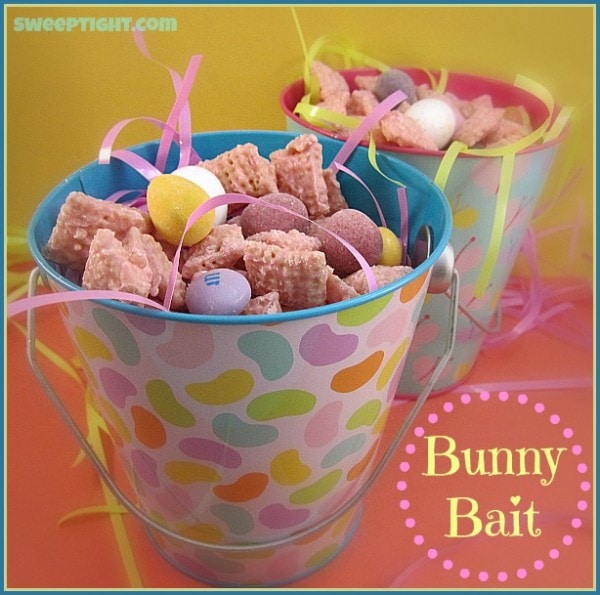 My intention here was to make something similar to "puppy chow", but with light colors for Easter. Of course I started over-thinking it at first. I tried to microwave some white chocolate chips which was a huge fail. Long story short, keeping it simple was key!
Everything I used was purchased during my last trip to Target. The dollar bins got me (they always do) and I found these cute tins and some Easter grass. Then I bought some Rice Chex, Pink Candy Melts (Wilton brand) and a variety of Easter-themed candies. The candies are totally up to you, but I bought white chocolate M&M's, Hershey's white chocolate eggs and Cadbury Royal Dark Chocolate Eggs.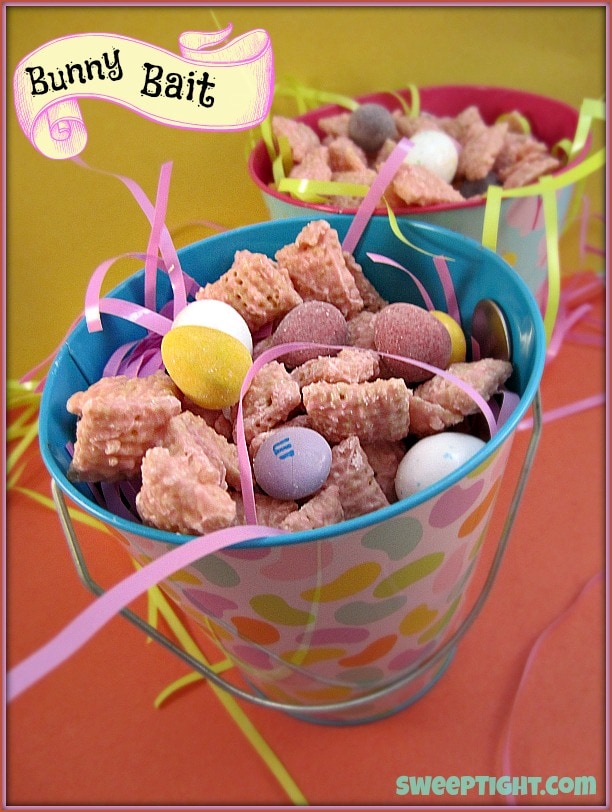 Recipe for Easter Bunny Bait
Ingredients
Instructions
Melt candy melts as per instructions on bag.
Mix in Rice Chex and completely coat.
Let the mixture cool and set.
Sprinkle in candies to your liking.
Add to cute containers and enjoy!
Rainbow Crumbs for You
Weekly newsletter with our latest posts and shenanigans.