Here is an easy red velvet cookies recipe just in time for Valentine's Day. Using cake mix makes this cookie recipe easier than pie. (Seriously, I think pie is harder to make than cookies.) If you switch up the colors of the M&M's, the red cookies are perfect for any holiday. This post contains affiliate links, but all opinions are my own.
Red Velvet reminds me of romance and Valentine's Day. The deep red color makes a perfect sweet for your sweetheart. These easy red velvet cookies not only look like Cupid baked them up, but taste like love. Too far? Sorry, I tend to get a little carried away when I talk about cookies. No date? Make these cookies for yourself. No sharing — even better. 😉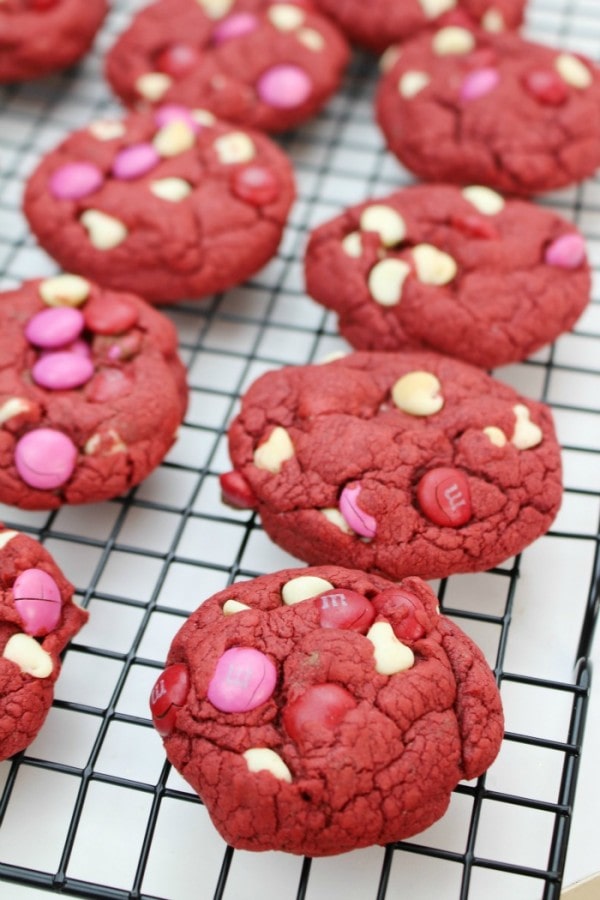 Easy Red Velvet Cookies Recipe – Valentine's Day Cookies
This recipe will yield 16-18 cookies:
Ingredients:
1 box Red Velvet cake mix
2 eggs
1/3 cup vegetable oil
1/2 teaspoon baking powder
2/3 cup white chocolate chips
Directions:
Preheat oven to 350° degrees.
Line a cookie sheet with parchment paper. This will keep the cookies from spreading into each other.
In a mixing bowl, add the cake mix, baking powder, eggs, and vegetable oil. Mix until well combined.
Stir in the white chocolate chips.
Add the Valentine M&M's and stir to distribute throughout the cookie dough.
Using a tablespoon or cookie dough scoop, transfer the dough onto the baking sheet.
Bake at 350 degrees for 10 minutes only. (FYI – If you leave the cookies in longer than 10 minutes, the white chocolate chips begin to brown and the M&M's start to crack)
Let the cookies cool for 5 minutes on the cookie sheet before transferring them to a wire rack to completely cool.
ENJOY!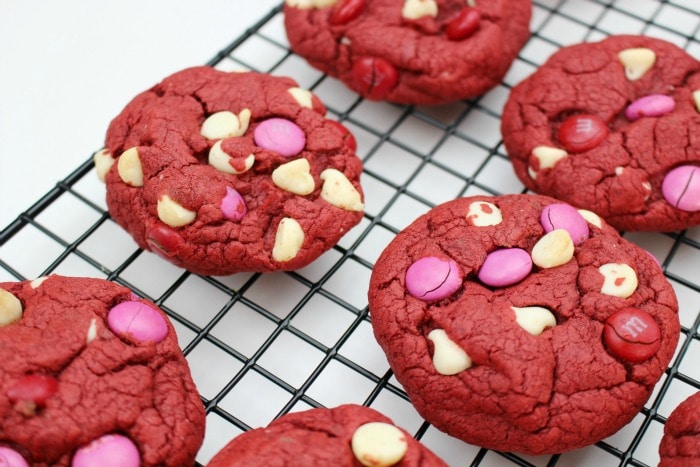 I love making cookies with cake mix for many reasons. First of all, it's a super shortcut. Second of all, I love the texture. Third of all, you can use any kind of cake mix to play around. If you haven't tried making cookies with a cake mix, definitely give it a whirl.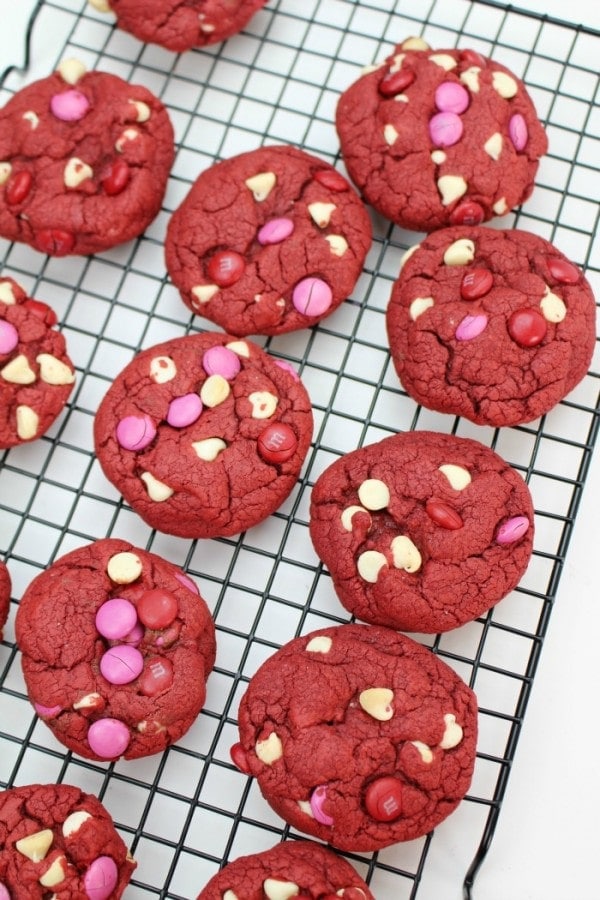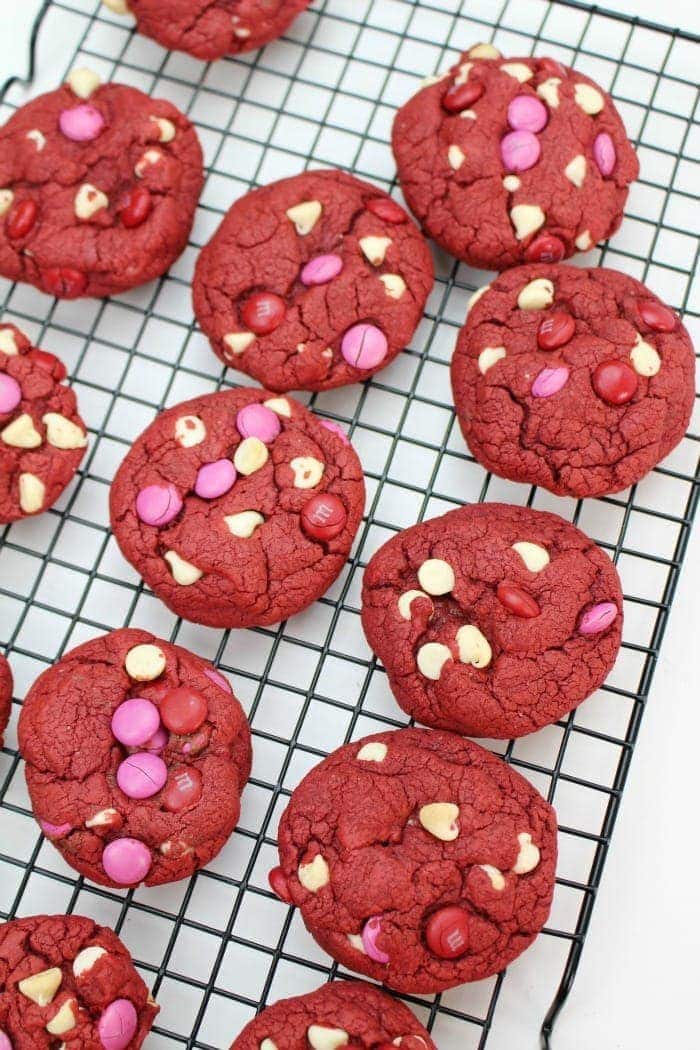 Do you think you would like this easy red velvet cookies recipe? 
Rainbow Crumbs for You
Weekly newsletter with our latest posts and shenanigans.