Movie night is a big night over here. It's something we look forward to all week. A huge part of movie night is the treats. Especially, shakes. We love to create different shake recipes and play around with ingredients. Using TruMoo for a shake is always a win. During February and March, TruMoo Chocolate Marshmallow milk is back for a limited time. Not only does Mike chug it from the container, but it also makes an excellent shake base. Behold this scrumptious Double Chocolate Red Velvet Cake Shake recipe that is a must-try with TruMoo Chocolate Marshmallow milk. This post is sponsored by TruMoo, but all opinions are our own.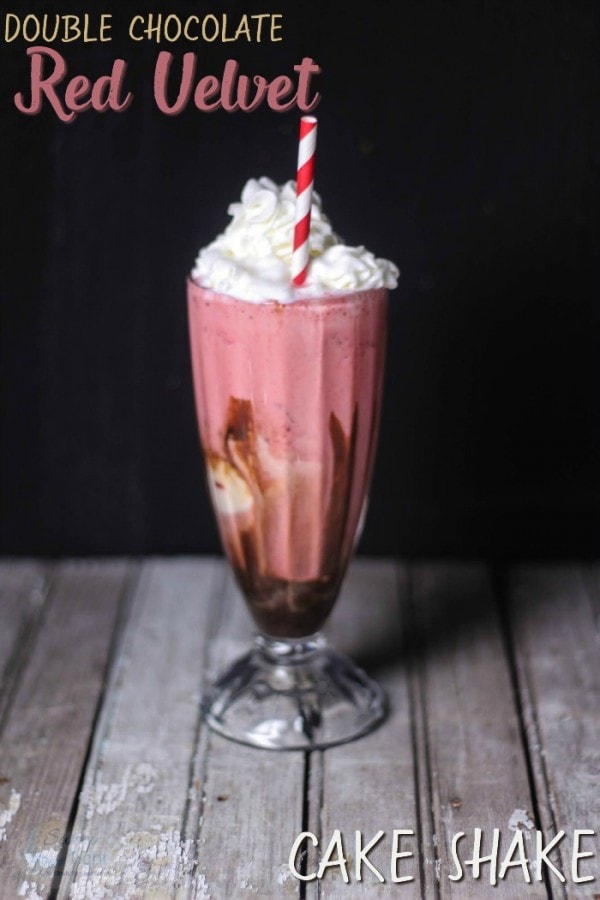 It's been quite cold out, but that doesn't stop us from drinking this decadent red velvet cake shake recipe. We just curl up with a fire in the fireplace and lots of blankets. Of course, TruMoo Chocolate Marshmallow is perfect hot or cold. Hot chocolate made with TruMoo Chocolate Marshmallow milk is seriously delicious. Since the chocolate milk has a hint of marshmallow flavor, you don't need extra marshmallows. But, no judging if you toss in extra marshmallows either. 😉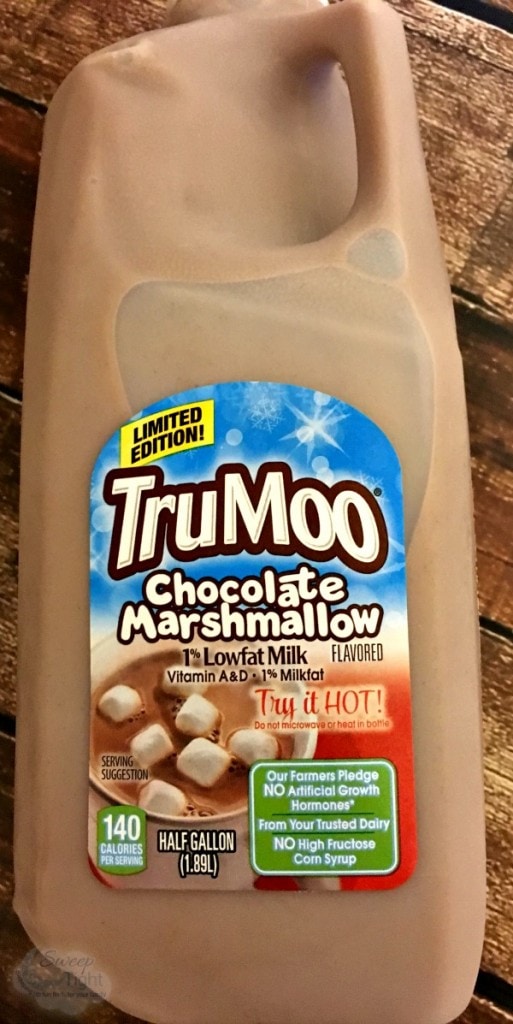 TruMoo Double Chocolate Red Velvet Cake Shake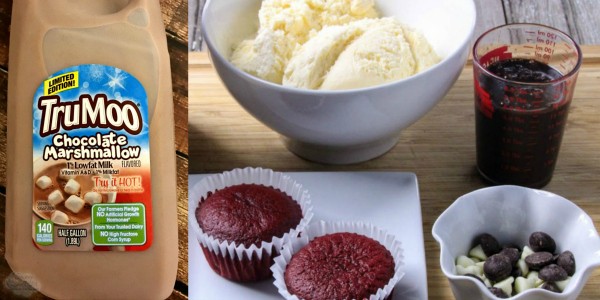 Ingredients:
1 cup TruMoo Chocolate Marshmallow Milk
2 cups Vanilla Ice Cream
2 Red Velvet Cupcakes
1 Tbsp Semi-Sweet Chocolate Chip Morsels, chopped
1 Tbsp White Chocolate Chip Morsels, chopped
2 Tbsp Chocolate Syrup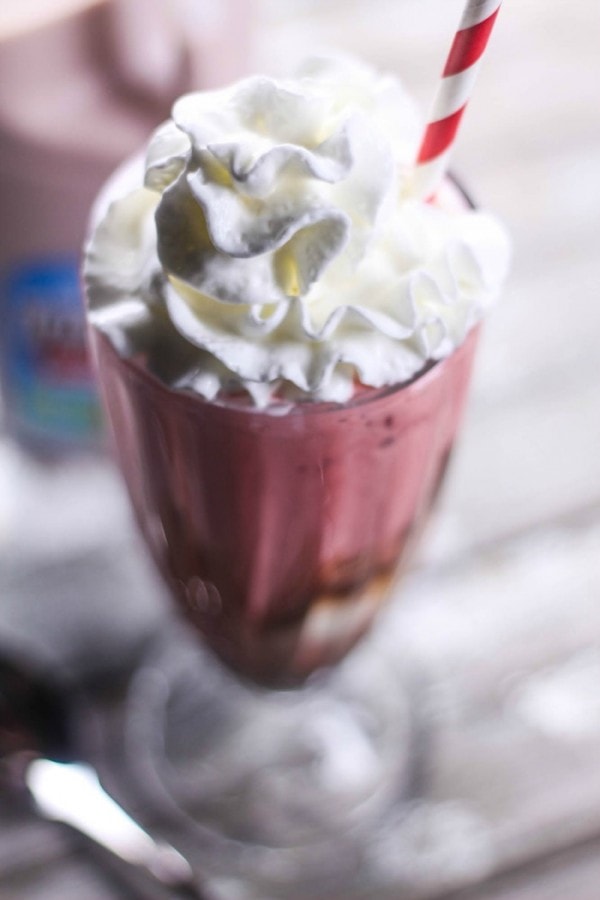 Directions:
In a blender pour one cup TruMoo Chocolate Marshmallow Milk.
Add two cups of vanilla ice cream.
Toss in a couple of red velvet cupcakes.
Drizzle in chocolate syrup.
Blend until smooth or until you reach a consistency you like. For a thicker cake shake use less TruMoo Chocolate Marshmallow milk.
Finish with a hefty swirl of whipped cream.
Serve.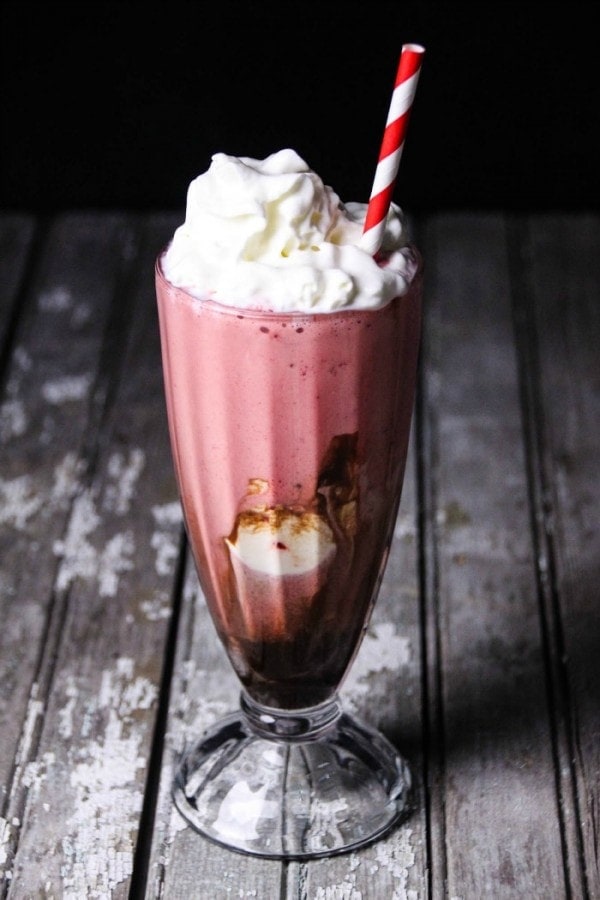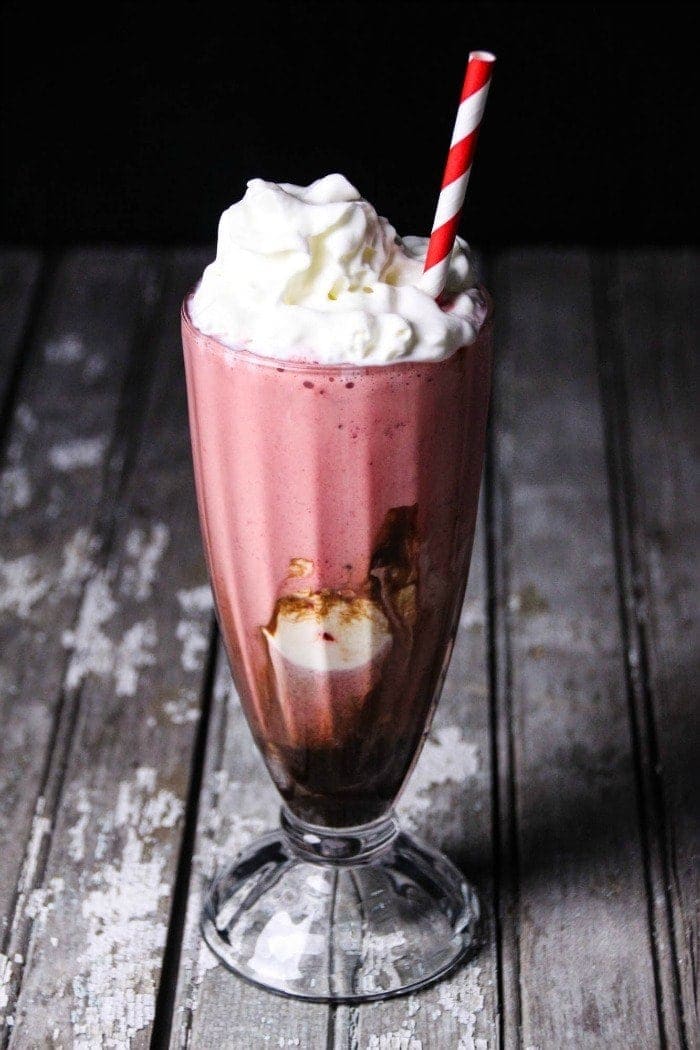 Like regular TruMoo, the nation's leading ready-to-serve chocolate milk brand, TruMoo Chocolate Marshmallow contains no artificial growth hormones or high fructose corn syrup, and is made with wholesome low-fat white milk from your trusted local dairy. The rich, velvety-smooth milk combines your favorite chocolate and marshmallow flavors into one drink that's delicious when enjoyed cold, and even better when tried hot.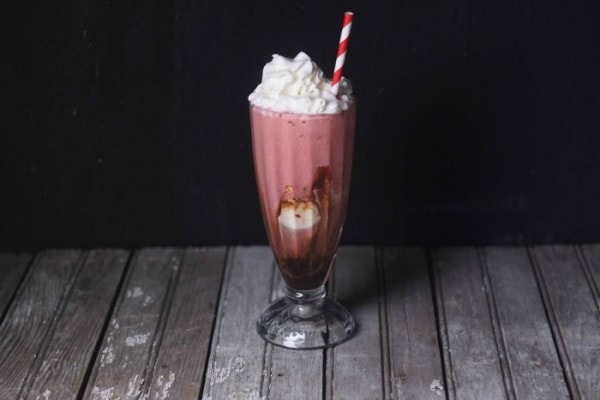 With Valentine's Day this month, this cake shake recipe is the perfect color for love. Personally, I will take a cake shake over a box of chocolates and flowers any day. As for my hubby, he will take TruMoo Chocolate Marshmallow milk however he can get it. I have to hide bottles in order to save any for myself. He comes home from work and just chugs it. We both would like to request that TruMoo Chocolate Marshmallow stick around all year. But, for now, it's limited edition – so hurry and get yours during the months of February and March only!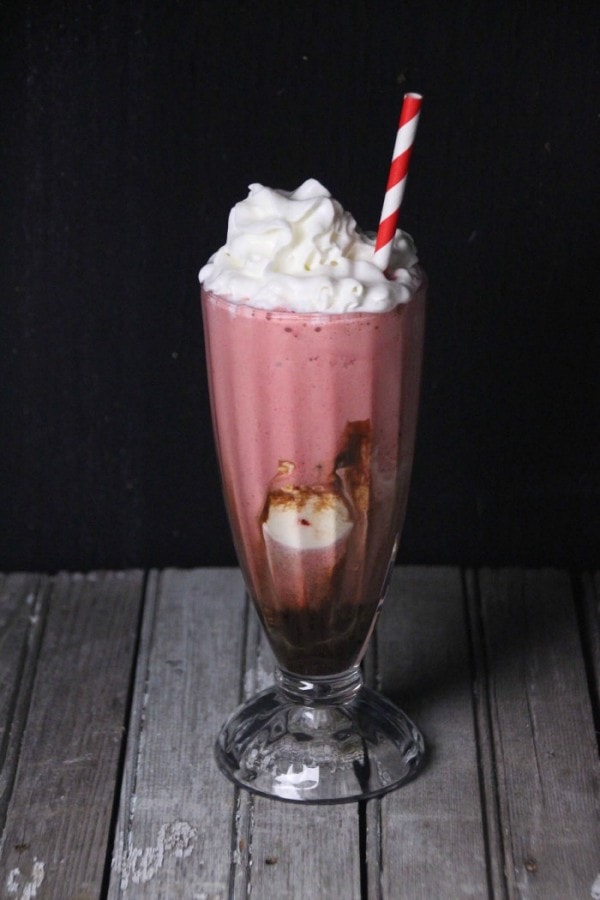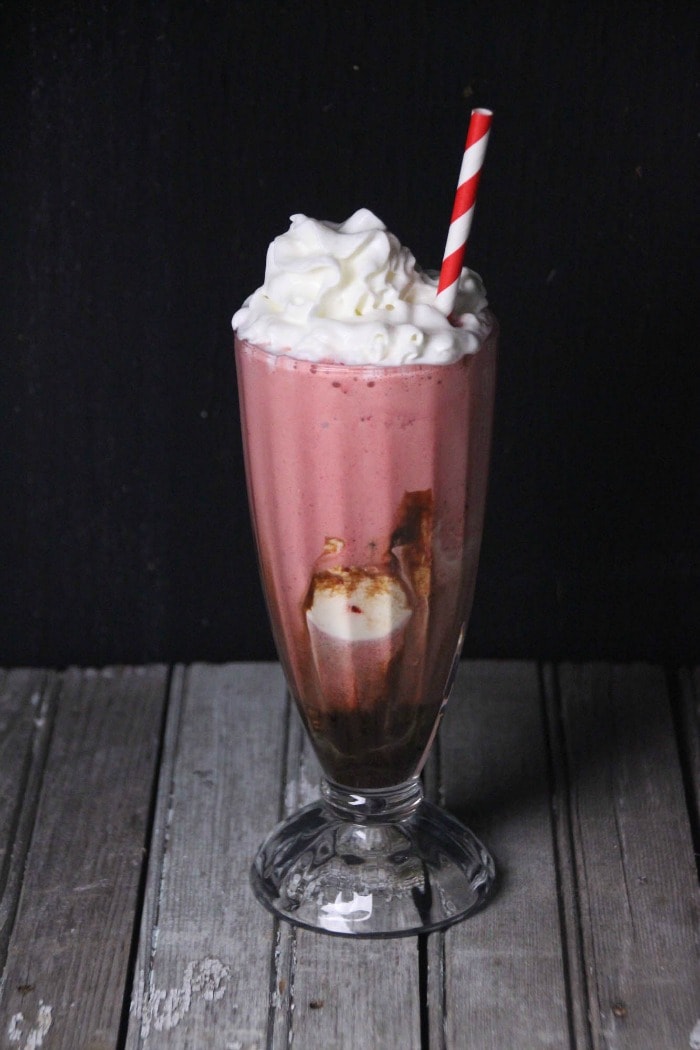 How would you enjoy your TruMoo Chocolate Marshmallow milk? Hot or cold? Or, in a cake shake recipe? 
Rainbow Crumbs for You
Weekly newsletter with our latest posts and shenanigans.