How to grow your hair faster, so many people I know would love to know the secret to speeding up hair growth. Through my partnership with Viviscal, I can give you my experience with their system. Product and compensation were received, but all opinions are my own.
How to Grow Your Hair Faster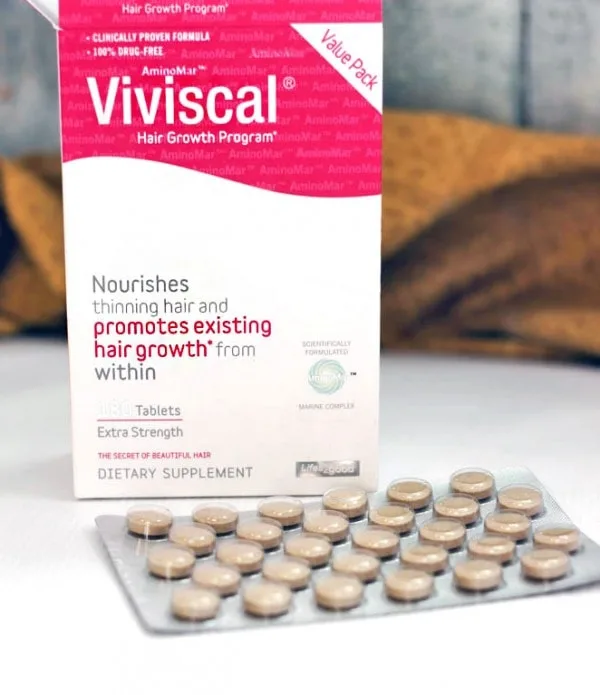 My only complaint about my hair is how thin it is. It has always grown somewhat quickly, but the lack of body and texture makes it lifeless. As I am aging, I also notice some spots thinning a bit.
I was eager to try Viviscal's line of products and monitor the changes in my hair over about a month and a half. I got about a foot cut off of my hair right before starting this program, so it was perfect timing.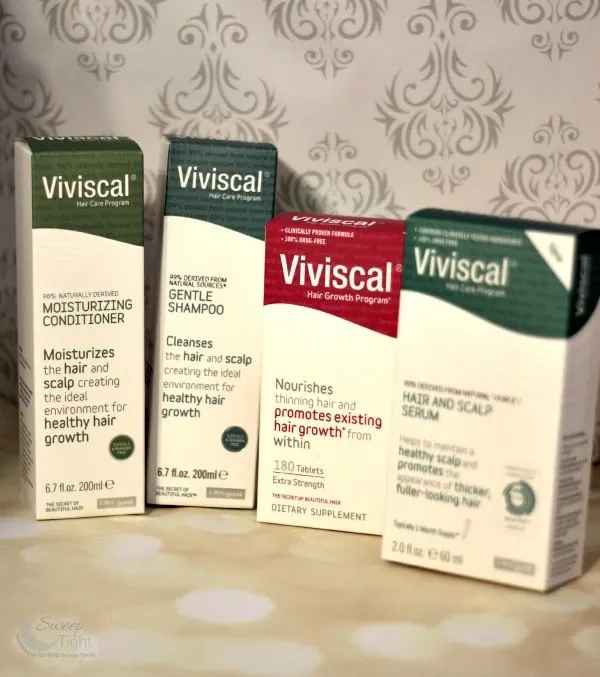 Viviscal Hair Growth Program
Viviscal has products for men and women. They have a variety of treatment options and even Hair Filler Fibers for instant volume.
Here are the products that I used from February 15th to April 29, 2015.
Gentle Shampoo
Moisturizing Conditioner
Hair and Scalp Serum
Dietary Supplement
I like the smell of the shampoo and conditioner. My only concern is that the bottles are a little hard to squeeze. I had my Gram in mind the whole time using these products. I figured if I were happy, I would get her some. There's no way her arthritic hands would be able to squeeze the bottles.
The scalp serum is extremely easy to use. Just squeeze a few drops on your hair and comb to distribute. It contains a special formula to help hair appear thicker and fuller. I honestly think it gives immediate results. After each serum application, my hair feels thicker. You are supposed to apply it twice a day, but I only did once, and honestly forgot a few times.
The supplements nourish from within to help promote existing hair growth. Just take two tablets a day for a minimum of 3-6 months. Full disclosure: I skipped a few days here and there on this, too. :/ I tried my hardest to remember to take them but had a couple skipped dosages. I am still taking them now.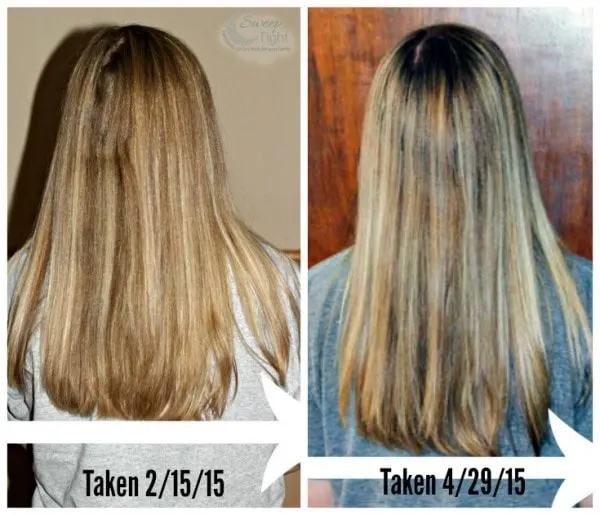 After approximately a month and a half, my hair had grown quite a bit longer, felt thicker, and fuller. My results were very noticeable, especially considering I skipped a few applications.
It's funny because I have a super wavy patch in the back of my head. I could tell right away that my hair was coming in thicker because that patch felt way bigger. It's such a random spot on the back of my head. My friends and I all laugh at it. It's like an 80s spiral perm just in that section.
Not only did my hair grow quite a bit, but it felt so much fuller and stronger. I can tell when I am blow-drying it that there's just more of it! I am pleased with my results and would recommend trying it out.
So, how to grow your hair faster? The Viviscal Hair Growth Program is a great option!